Don't miss a thing – Sign up for the Lil' Luna Newsletter today!

Hi guys! Hope you are all having a wonderful week. If not, I'm about to make it better 🙂 As you know, our family is a sucker for trying out new, delicious, treats. When we saw the title of today's tried and true recipe, we knew we couldn't pass it up. I mean, anything that has the word Millionaire, in it, has to be awesome, right? Right!
These Millionaire Bars were simple to put together and oh so yummy to eat! I love the mixture of a soft crusty bottom, with an ooey gooey middle, and a perfectly thin layer of chocolate on top. They remind me of Twix bars with the combo of a crust, caramel and chocolate and are definitely a current favorite!!
Try them out and let us know if you think they hold up to their title. Here is the printable recipe…

Millionaire Bars
Ingredients
Base
1 cup flour
1 tsp baking powder
¼ tsp salt
½ cup unsalted butter @ room temperature
¼ cup sugar
Caramel
½ cup unsalted butter, cut into pieces
½ cup sugar
2 TB light corn syrup
1 14 oz can sweetened condensed milk
Topping
3.5 oz milk or semisweet chocolate, finely chopped
½ tsp light corn syrup
¼ cup unsalted butter, cut into pieces
Instructions
) Combine flour, baking powder and salt in a small bowl and set aside. In a large bowl, beat butter and sugar with a mixer until light and fluffy. Add in your flour mixture until just incorporated. Spread into an 8 x 8" baking pan lined with parchment paper. Bake at 325 for 15-18 minutes or until lightly golden brown.
) For the filling, combine butter, sugar, corn syrup and condensed milk in a saucepan over medium-high heat. Stir occasionally, until smooth and the butter is melted. Bring to boil, then reduce heat to low, stirring constantly, until the mixture thickens a bit and turns amber color. Spread over the shortbread layer and let cool completely. Once cooled, let set in the fridge for a few hours or overnight.
) For the chocolate glaze, heat butter and corn syrup in a small saucepan until melted. Remove from heat, add chocolate and stir until melted. Immediately pour over the condensed milk layer. Cool completely and chill for a few hours before cutting into squares.
Adapted from Collecting Memories. 
DIFFICULTY: easy
HOW MANY DOES IT FEED: 9-12 bars
ANY CHANGES MADE: none
ANY SUGGESTIONS FOR NEXT TIME: none
I could seriously eat a whole pan full of these!
For more of our favorite dessert recipes, check out these: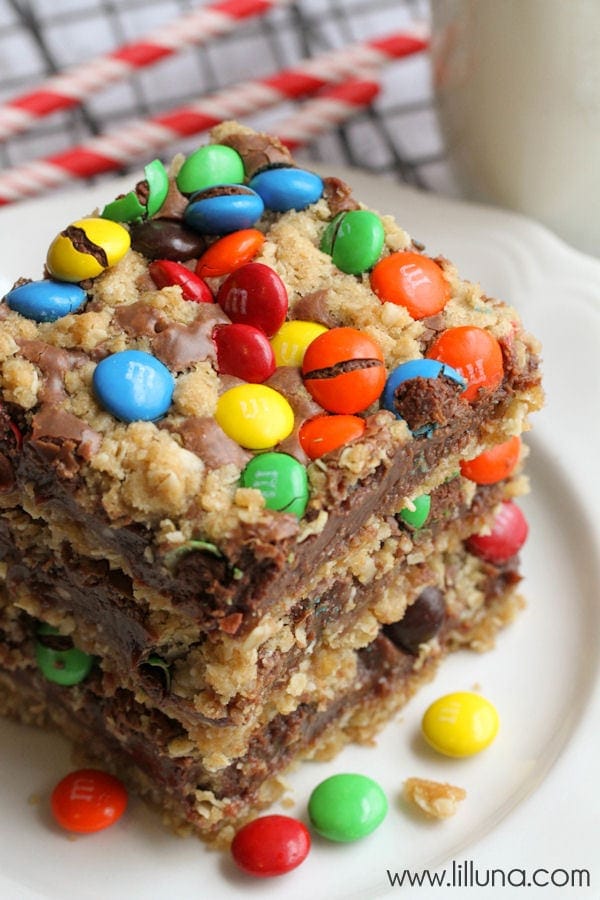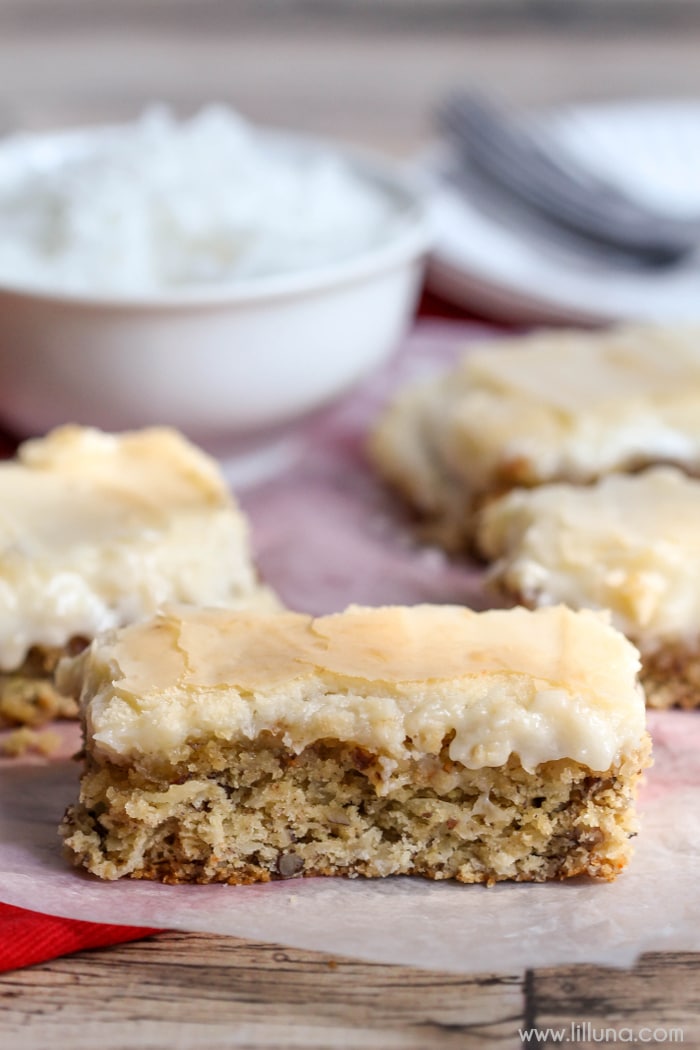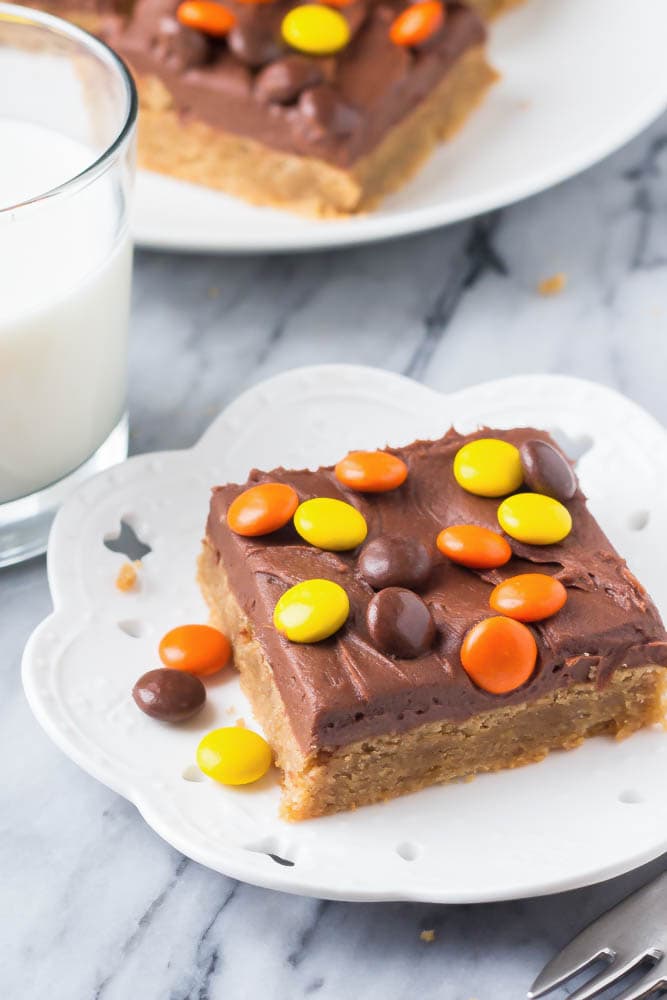 For all dessert recipes, go HERE.
For ALL recipes, go HERE.
For even more great ideas follow Kristyn on Facebook – Pinterest – Instagram – Twitter – Periscope– Snapchat & YouTube.
ENJOY!