I know it seems a little early for pumpkin, but fall is right around the corner! We're always looking for new tasty breakfast ideas, especially for weekend mornings. These pumpkin french toast sticks were a total hit with the family. They're drenched in a pumpkin spice egg mixture and rolled in cinnamon sugar. What's not to love? Little hands will love dunking these in maple or buttered pecan syrup- yum!
The key to making really good french toast sticks is to use stale bread and cut it EXTRA thick. If you don't have time to let your bread dry out that's totally fine. You can always cut it up into sticks and pop them in the oven for 10 minutes at 350 degrees. It's a quick trick that will yield a similar result. That way you won't end up with soggy, droopy french toast.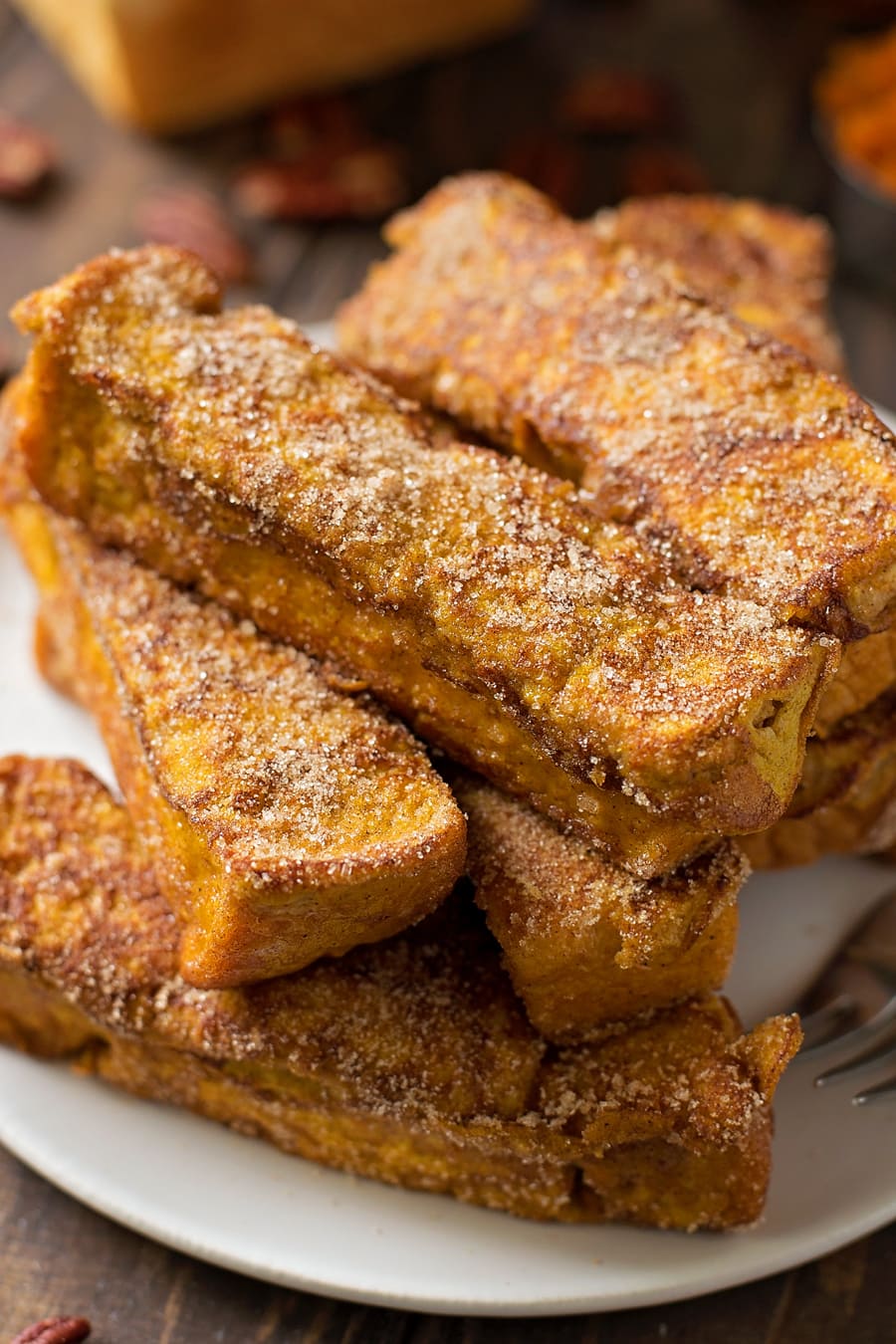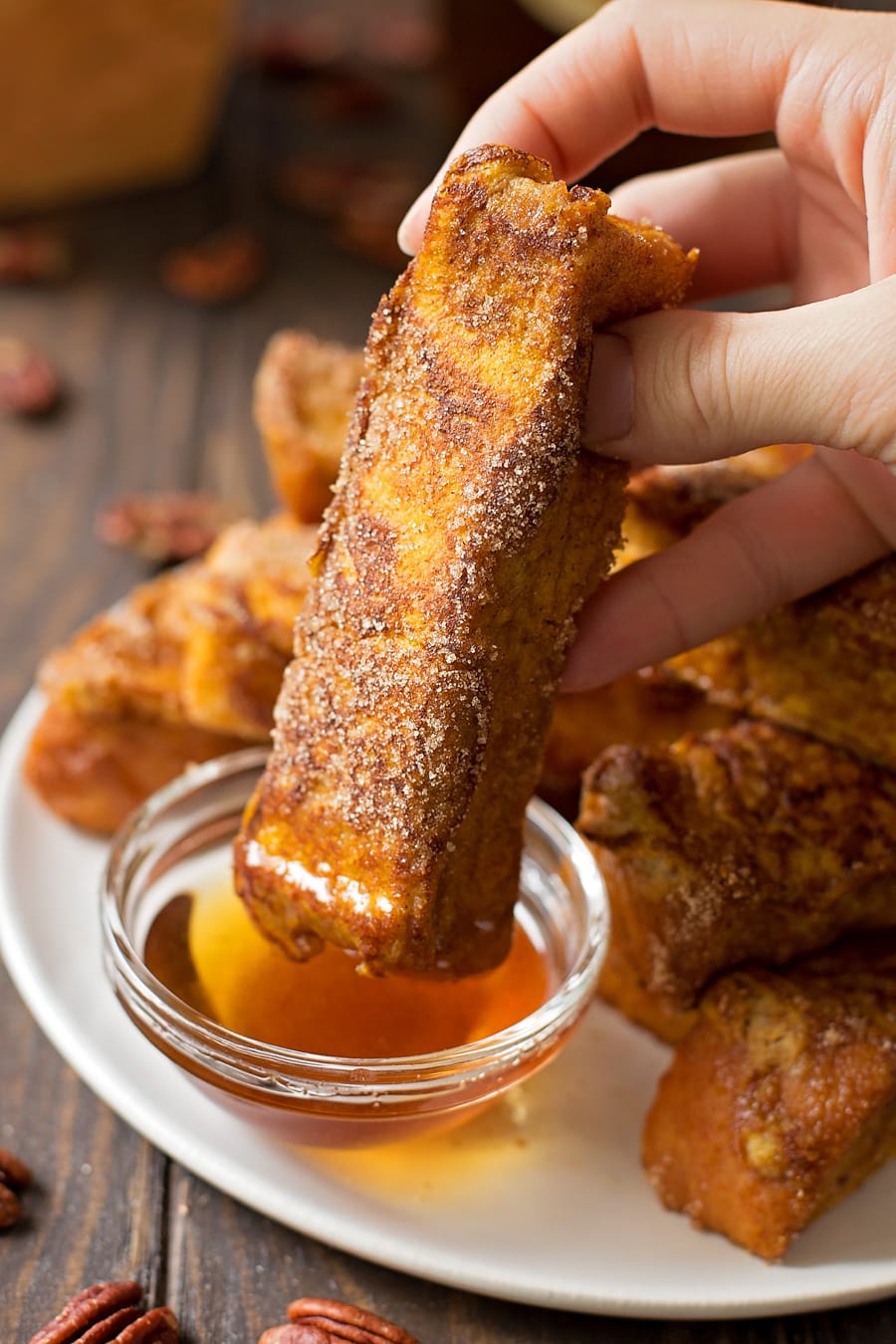 MY OTHER RECIPES
What we loved about this recipe is that we already had the ingredients on hand AND it only took 15 minutes to whip up! Quick, easy and super delicious! This is a recipe you've gotta try for yourself!
Pumpkin French Toast Sticks:
Pumpkin French Toast Sticks
Pumpkin French Toast Sticks-this is a quick & easy recipe! Each bite is filled with cinnamon, sugar, & just the right amount of pumpkin!
Author:
Natalie | Life Made Simple
Ingredients
1 loaf french bread or brioche, cut into 1" thick slices, then into thirds
4 large eggs
⅔ c. milk
½ c. pumpkin puree
1½ tsp. vanilla extract
1 tsp. ground cinnamon
1 tsp. pumpkin pie spice
-
¼ c. granulated sugar
1½ tsp. ground cinnamon
Instructions
Set a large non-stick skillet set over medium heat, add a small amount of butter and melt.
In a small rectangular baking dish, whisk together the eggs, milk, pumpkin puree, vanilla, cinnamon and pumpkin pie spice.
Dip the bread into the mixture, flip sides and then place on the hot skillet. Cook until each side is golden brown, about 2 minutes on each side.
Meanwhile, in a small rectangular baking dish, combine the sugar and cinnamon, set aside.
Remove the fully cooked french toast sticks from the skillet and immediately roll in the cinnamon sugar mixture. Serve hot with maple syrup or buttered pecan syrup.
Thank you Natalie for sharing this super delicious recipe! I can't wait to try these! Go check out more yummy recipes from Natalie at 
Life Made Simple.
For another great pumpkin recipe, check out: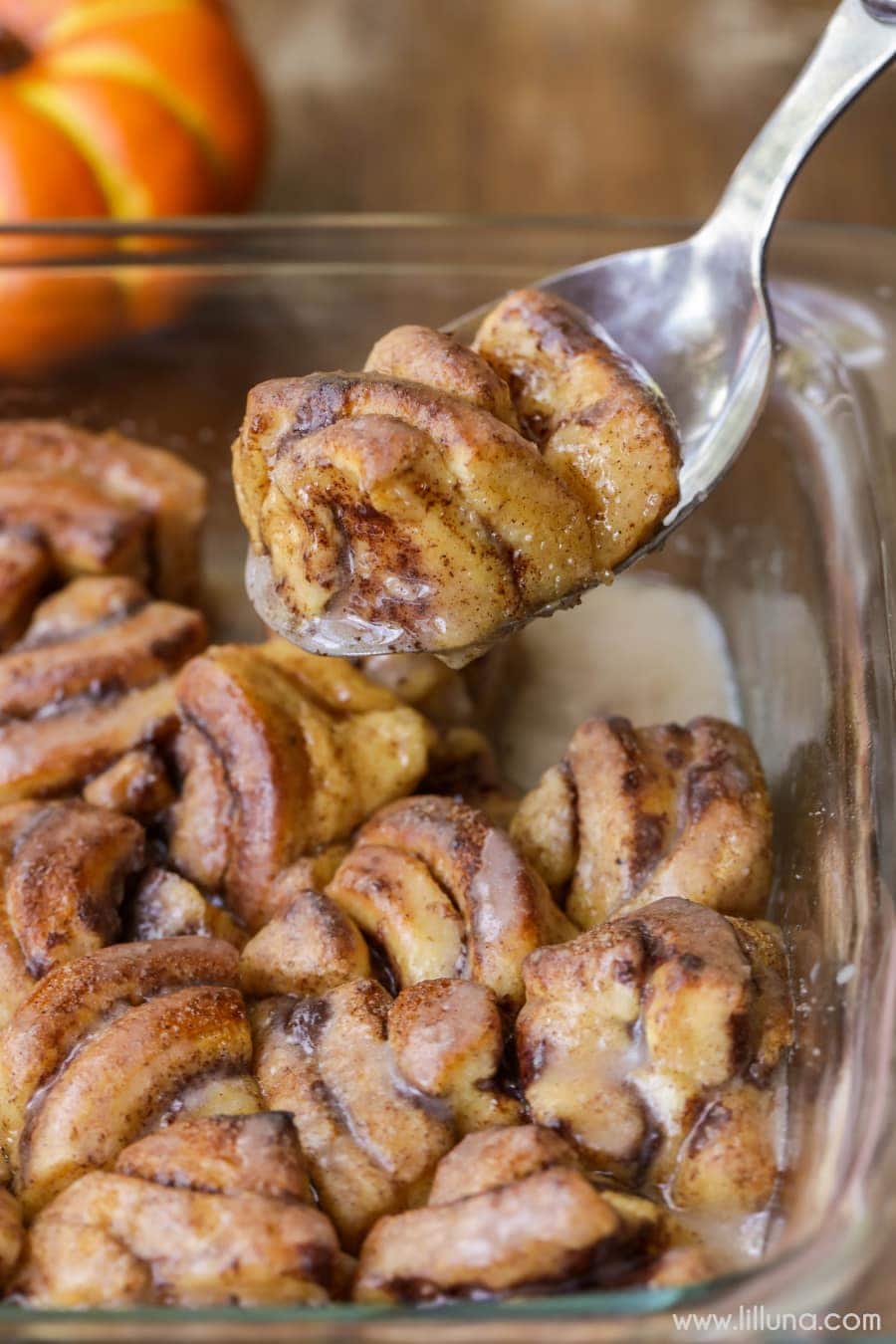 For more breakfast recipes, check out:
ENJOY!!