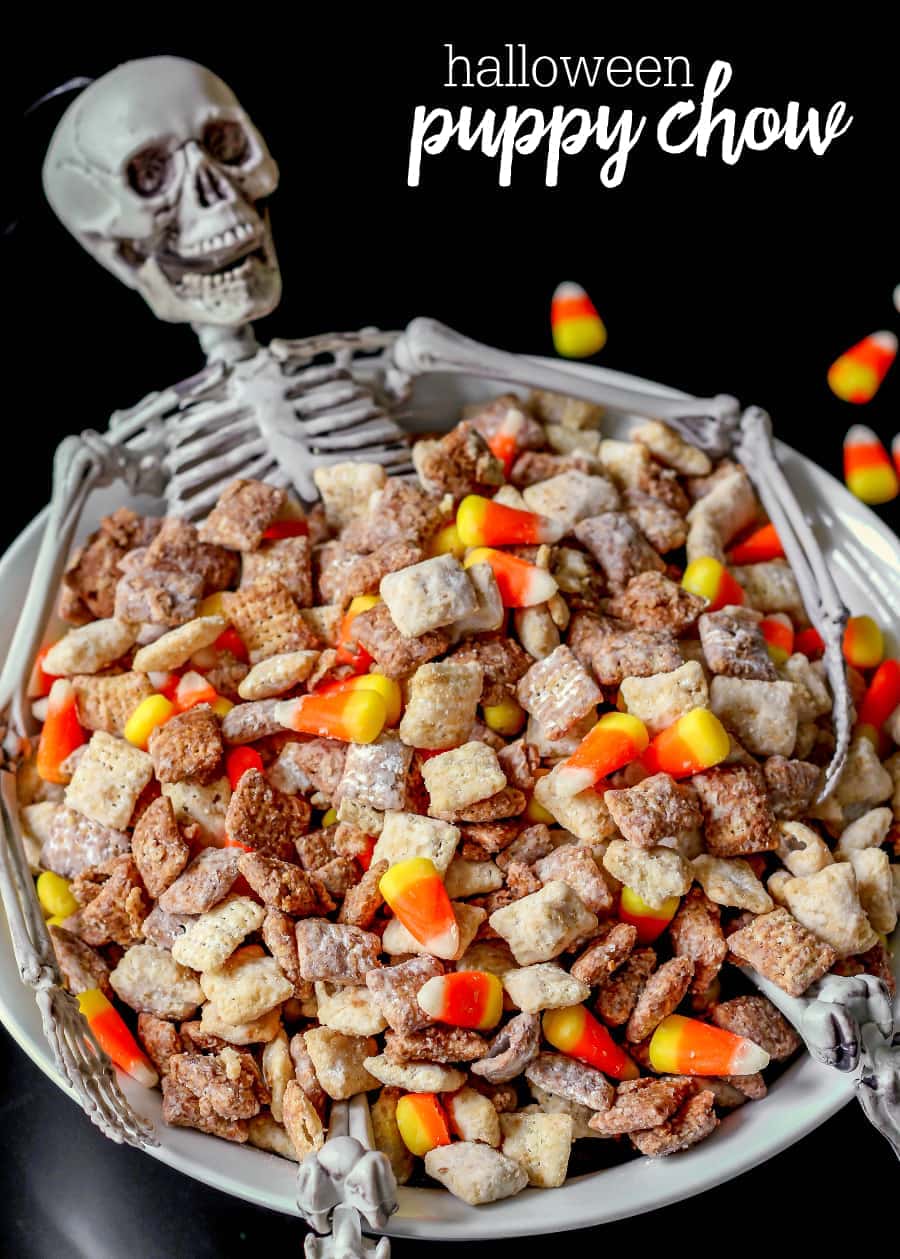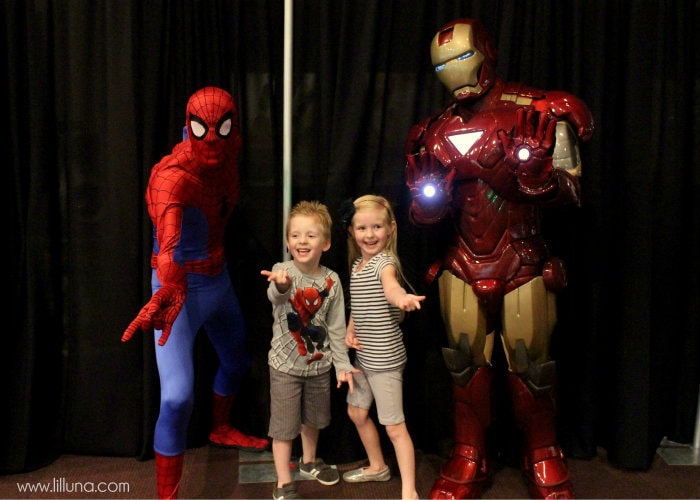 Hi, it's me, Lily again!
I went to the zoo this morning. Guess who I got to see? Iron Man and Spiderman! My brother was SO excited. I was pretty excited too. My brother will probably be Spiderman again for Halloween. It will be his third year in a row. He's crazy like that.
Are you ready for Halloween? I helped my mom take out some decorations this week. We still haven't put up spider webs so we're not done yet but will be soon.
Last week we got in the kitchen and made a yummy Halloween Treat for you called Halloween Puppy Chow. It has Candy Corns in it, and it's so yummy!
THE GAME PLAN: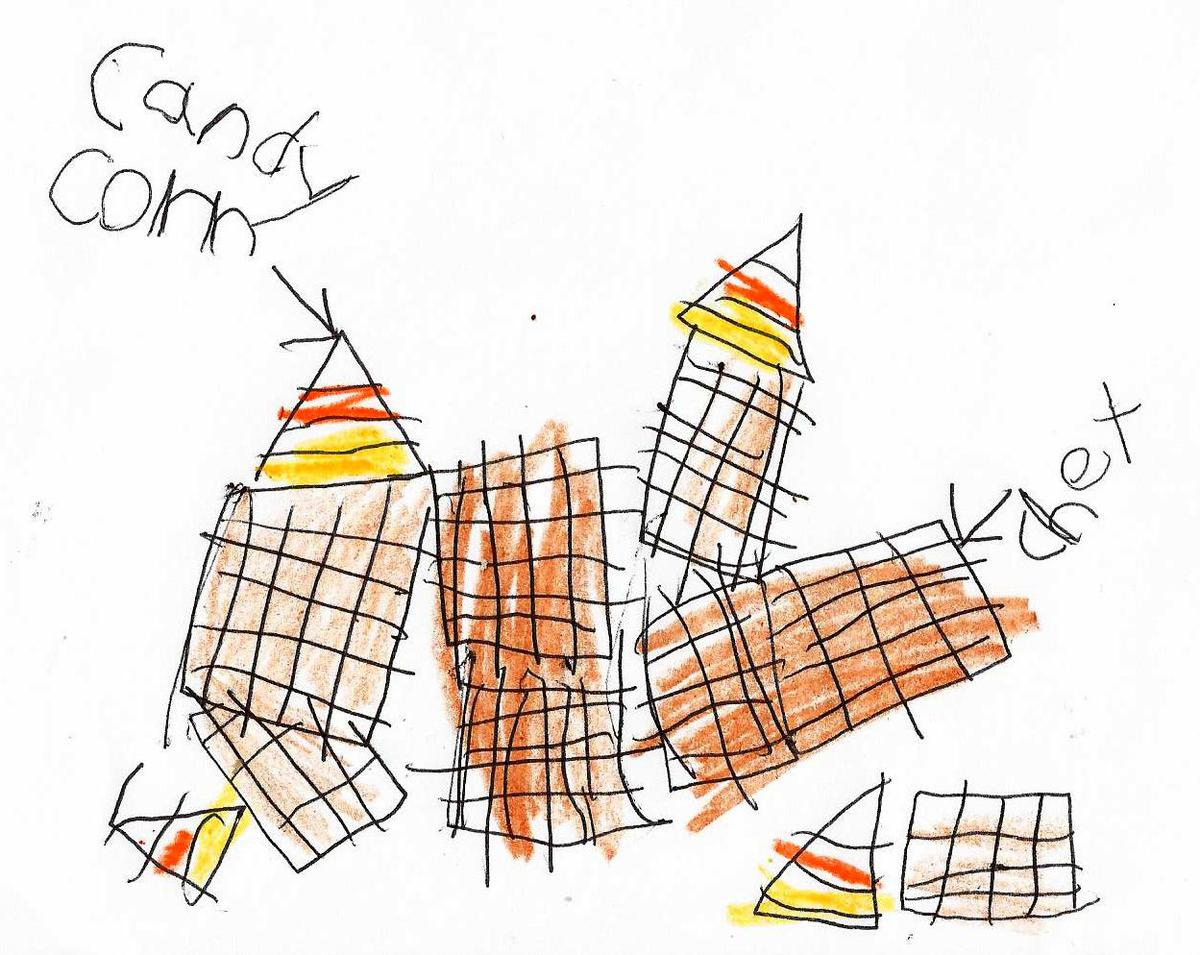 My mom had the idea to put it in this bowl with the skeleton. She said she bought it from Walmart ($4.97) as well as the bowl ($4.97). It was perfect for our Puppy Chow to go in.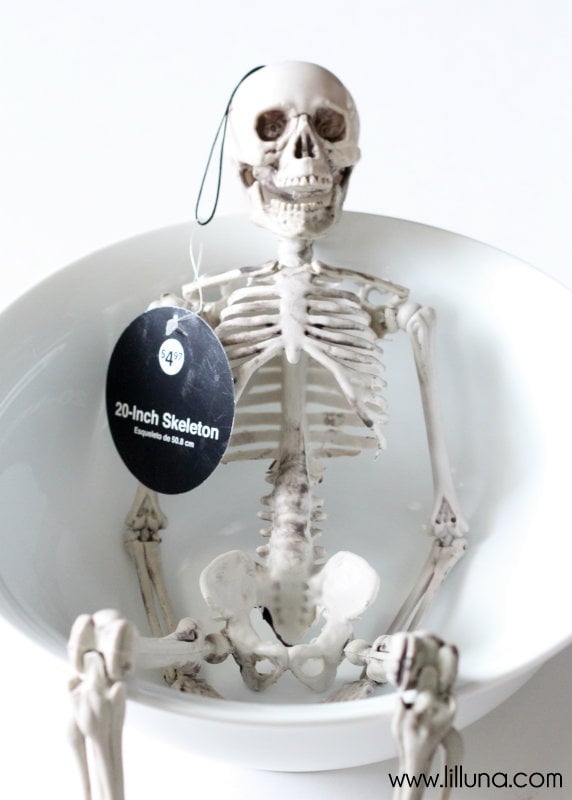 She said you can buy a skeleton that costs only $1 at Dollar Tree but we both think the skeleton from Walmart is cooler. 😉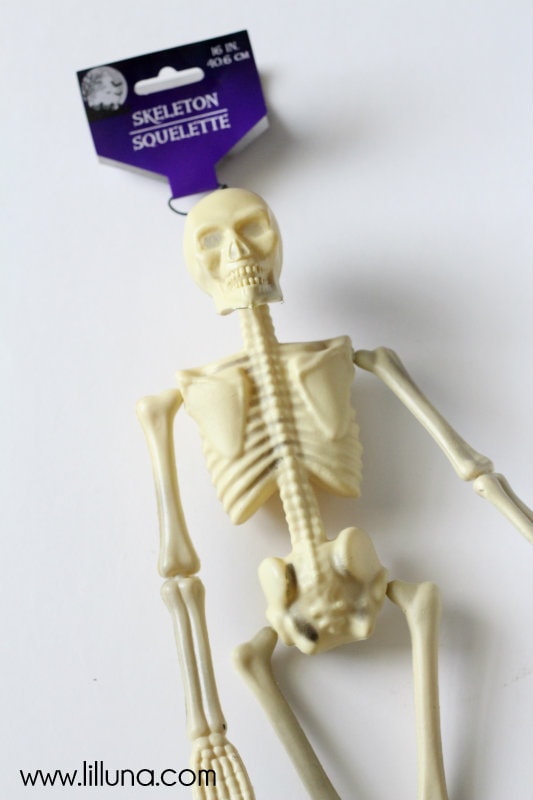 Here is the recipe for the Halloween Puppy Chow so you can make it too!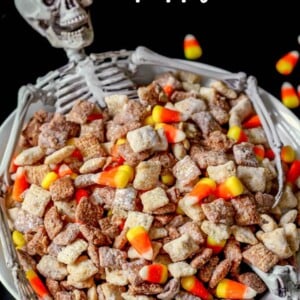 Halloween Puppy Chow
Ingredients
9

cups

Rice Chex Cereal

1/2

cup

white chocolate chips

1/2

cup

milk chocolate chips

1/2

cup

peanut butter

divided

1/2

cup

butter

or margarine, divided

1

tsp

vanilla

divided

1 1/2

cups

powdered sugar

divided

1 1/2

cups

candy corn
Instructions
Split cereal in half and put 4.5 cups in one bowl and 4.5 cups in another bowl. Set aside.

In a pan, heat white chocolate chips, ¼ cup peanut butter, and ¼ cup butter or margarine. Stir frequently until melted. Add ½ tsp. vanilla.

Remove from heat and pour over one of the bowls of cereal until evenly coated. Pour into a gallon bag with ¾ cup powdered sugar. Seal bag and shake until well coated.

Repeat Steps 2 & 3 for the chocolate chex.

Pour white chocolate and milk chocolate chex into one bowl. Add candy corns and mix well. Store in airtight containers.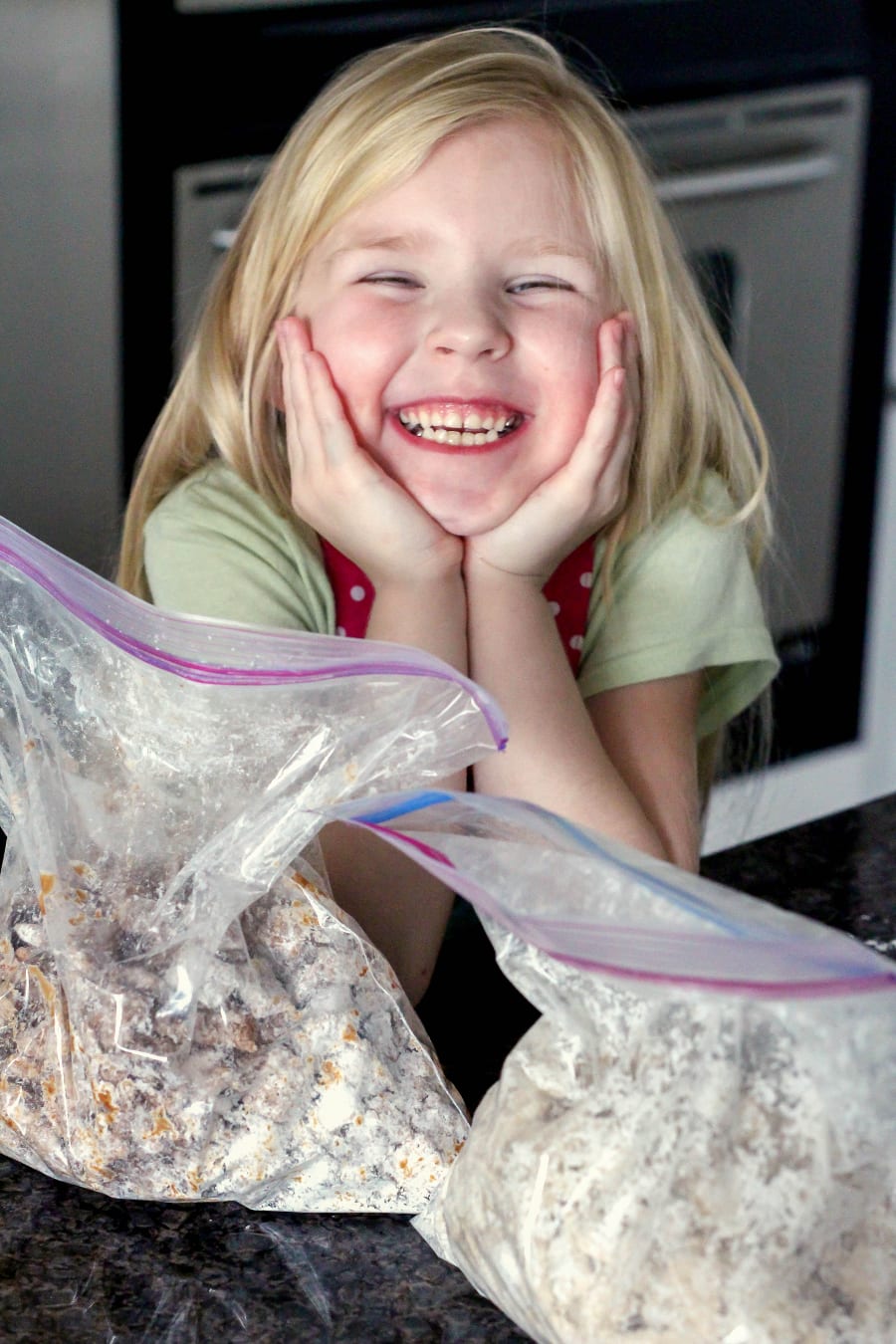 This is me when we put the cereal in the bag with powdered sugar. I had to shake it, shake it, shake it.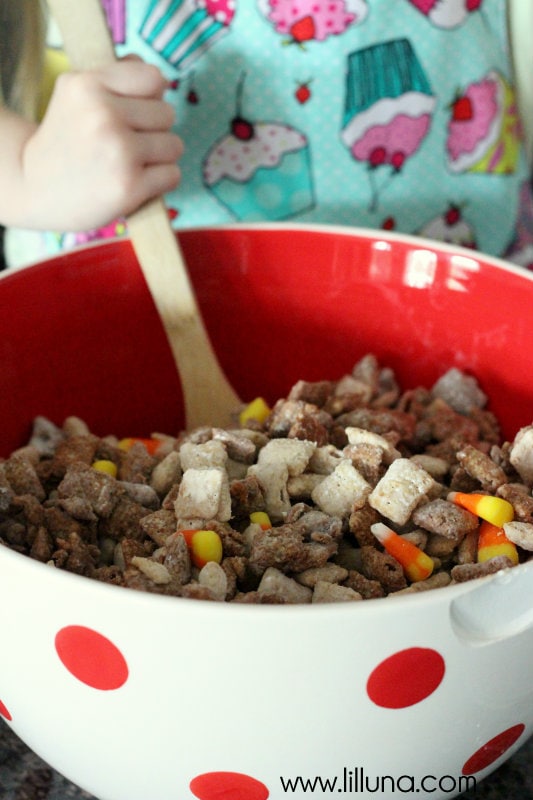 Then we added the candy corns at the end and mixed it around.
When I tried I thought it was heaven good which means it's super good!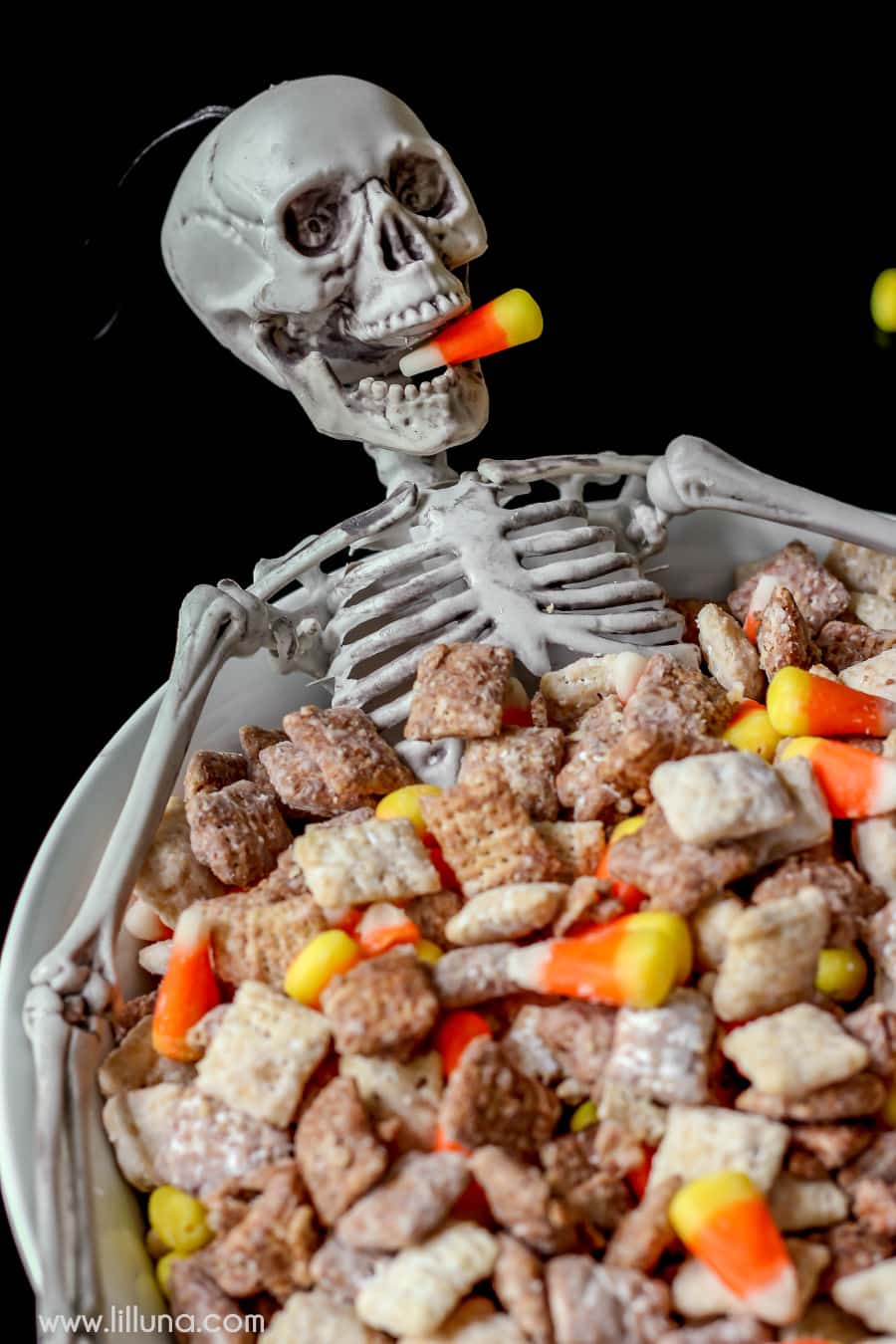 We thought Mr. Bones (that's what we named him) might want to try it. Funny, huh?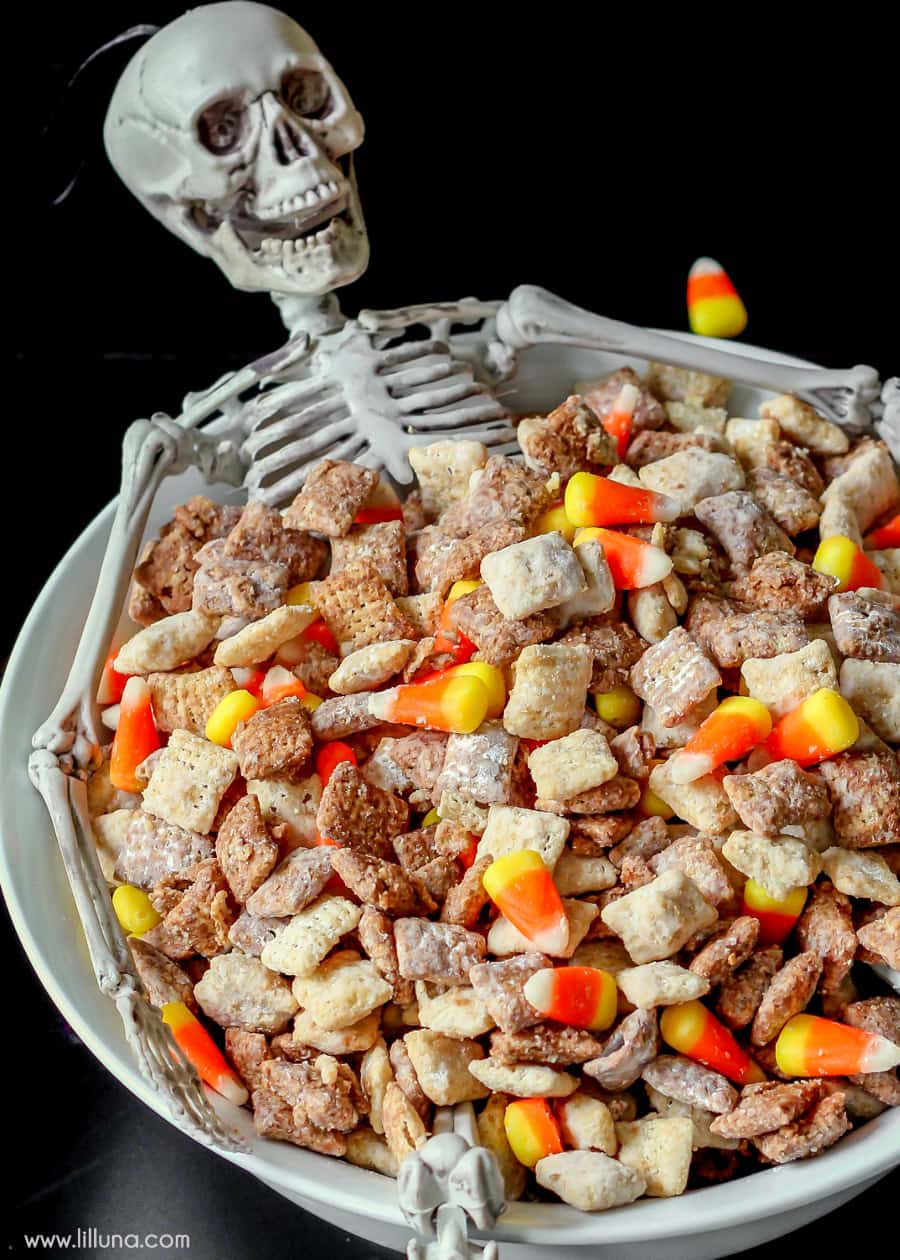 I think you will love this Halloween Puppy Chow.  I think you should make it for your next party. 😉
Come back again next week for another treat from me!
Love, Lily
——————————————–
For more yummy Halloween Treats be sure to check out: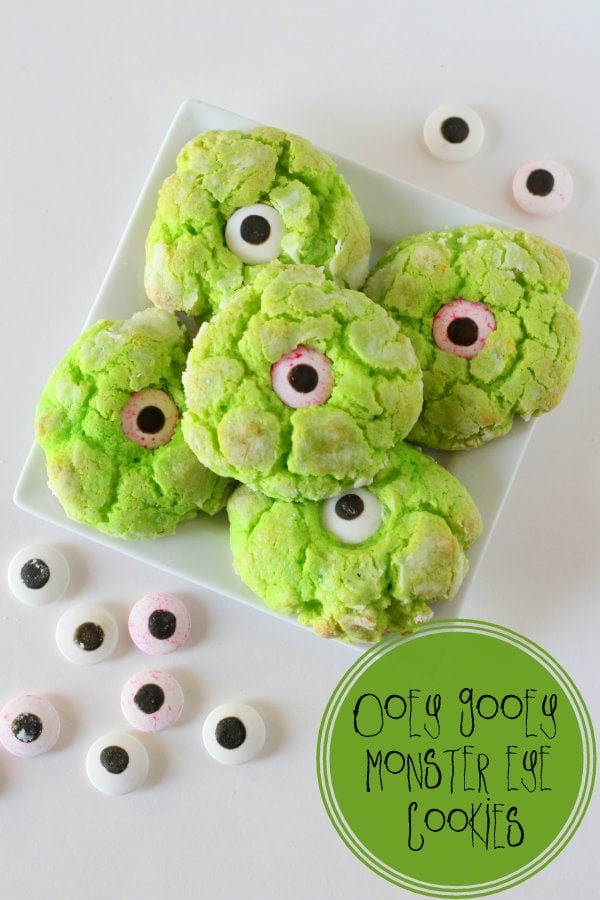 White Chocolate Pumpkin Pie Spice Snickerdoodles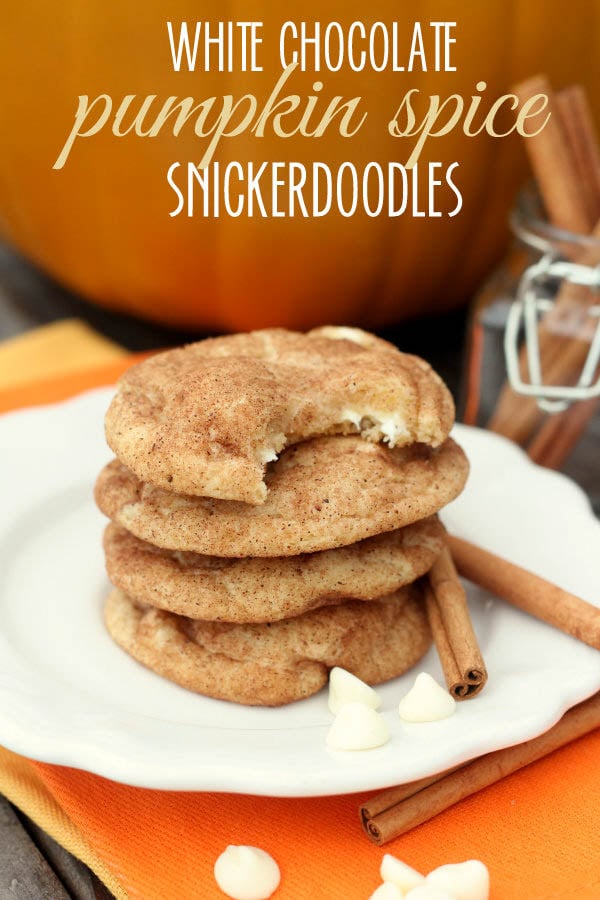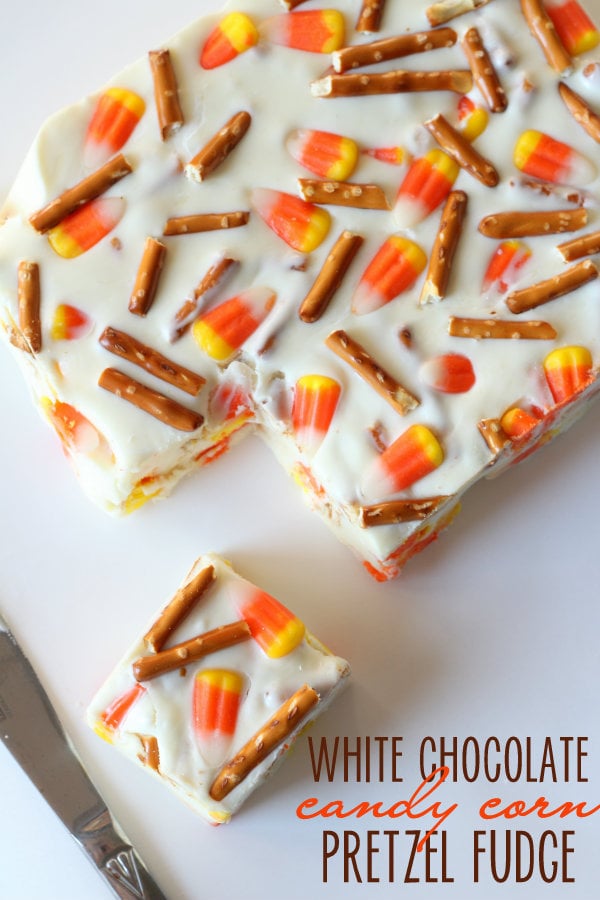 For all Sweet Treats by Lily go HERE.
For all Lil' Luna recipes go HERE.
And get weekly emails with monthly freebies by signing up for the Lil' Luna newsletter. 🙂
For even more great ideas follow me on Facebook – Pinterest – Instagram – Twitter – Periscope.
ENJOY!
BEHIND THE SCENES AT LILLUNA.COM: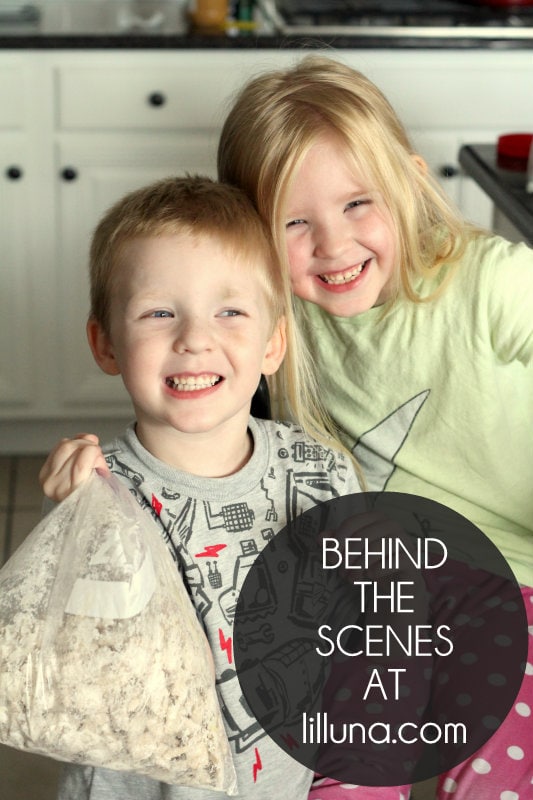 {I let my brother help me shake it up!!}