Don't miss a thing – Sign up for the Lil' Luna Newsletter today!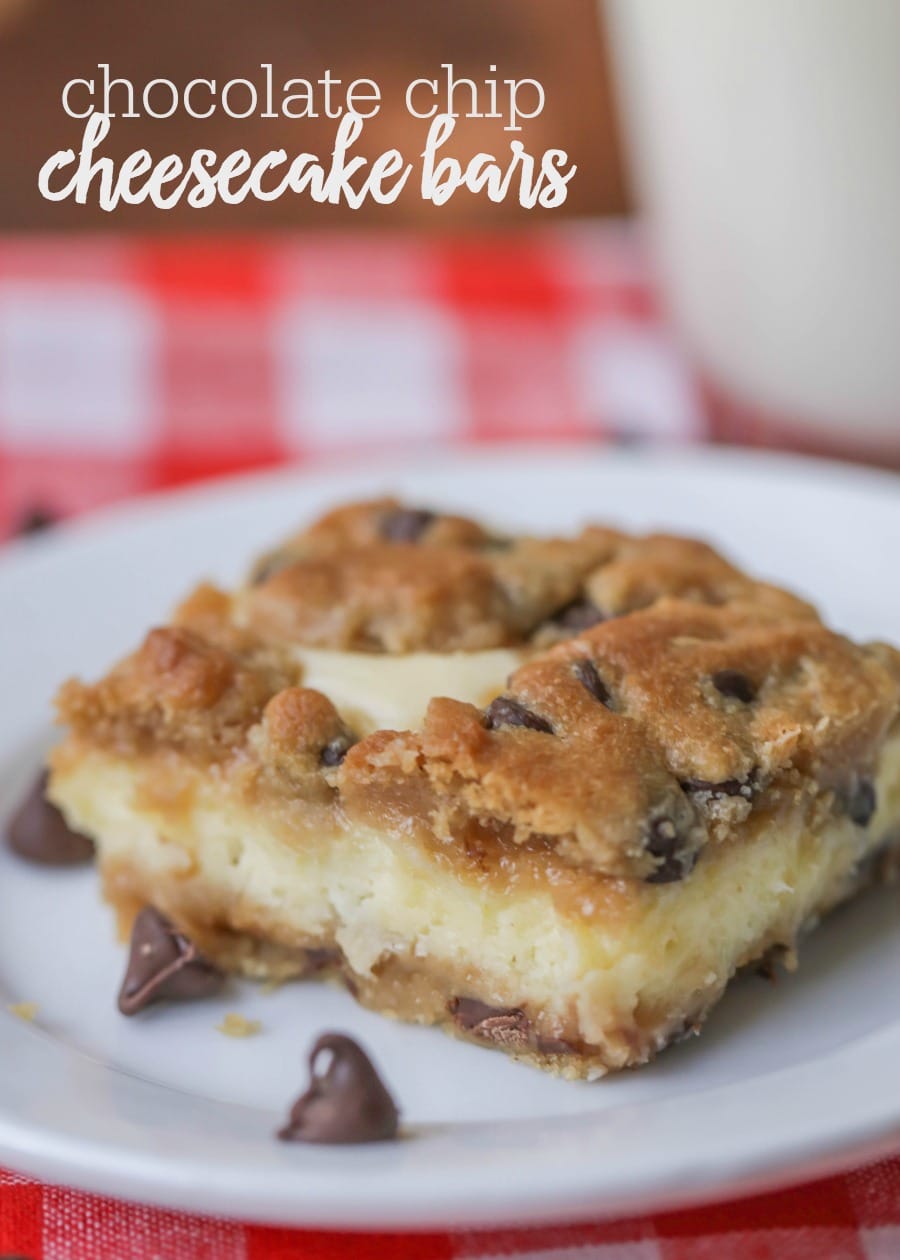 If you've been to my site before then you would know just how much my family loooooves DESSERTS. It's by far, our favorite thing to make. We all love trying out new recipe, bringing them to family functions and then getting everyone's opinions on them. If we love it, then we are sure to add it to the family favorites collection. If we didn't, it's gets tossed. Simple as that.
This next recipe was one made by my sister, Kellyn. She saw the words Cheesecake, Chocolate Chip Cookies, and Bars in the title and knew she had to try it. We were so glad she did because they were simply amazing!! If you look at the ingredients you'll see that it has butter, cream cheese, chocolate chips, caramel bits, and Toffee bits. Seriously?!? How could a recipe with all of that be bad?
NOT POSSIBLE!!
Don't they look scrumptious?! Oh, what I would do for a square of this gooey goodness right now….

Cheesecake Chocolate Chip Cookie Bars
Ingredients
1 tube (18 ounces) refrigerated chocolate chip cookie dough (or your favorite cookie dough)
1 package - 8 ounces cream cheese, softened
½ cup sugar
1 egg
Instructions
Preheat oven to 350.
Cut cookie dough in half. Press half of the dough onto the bottom of a greased 8-in. square pan.
Beat the cream cheese, sugar and egg in a medium bowl until smooth. Spread over crust. Crumble remaining dough over top.
Bake for 35-40 minutes or until a toothpick inserted near the center comes out clean. ENJOY!
Recipe from Taste of Home.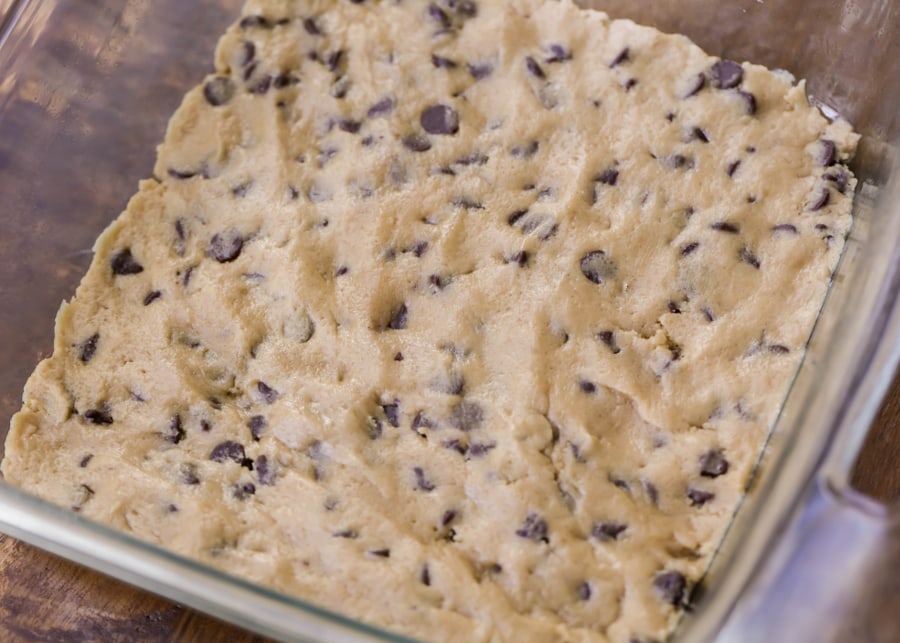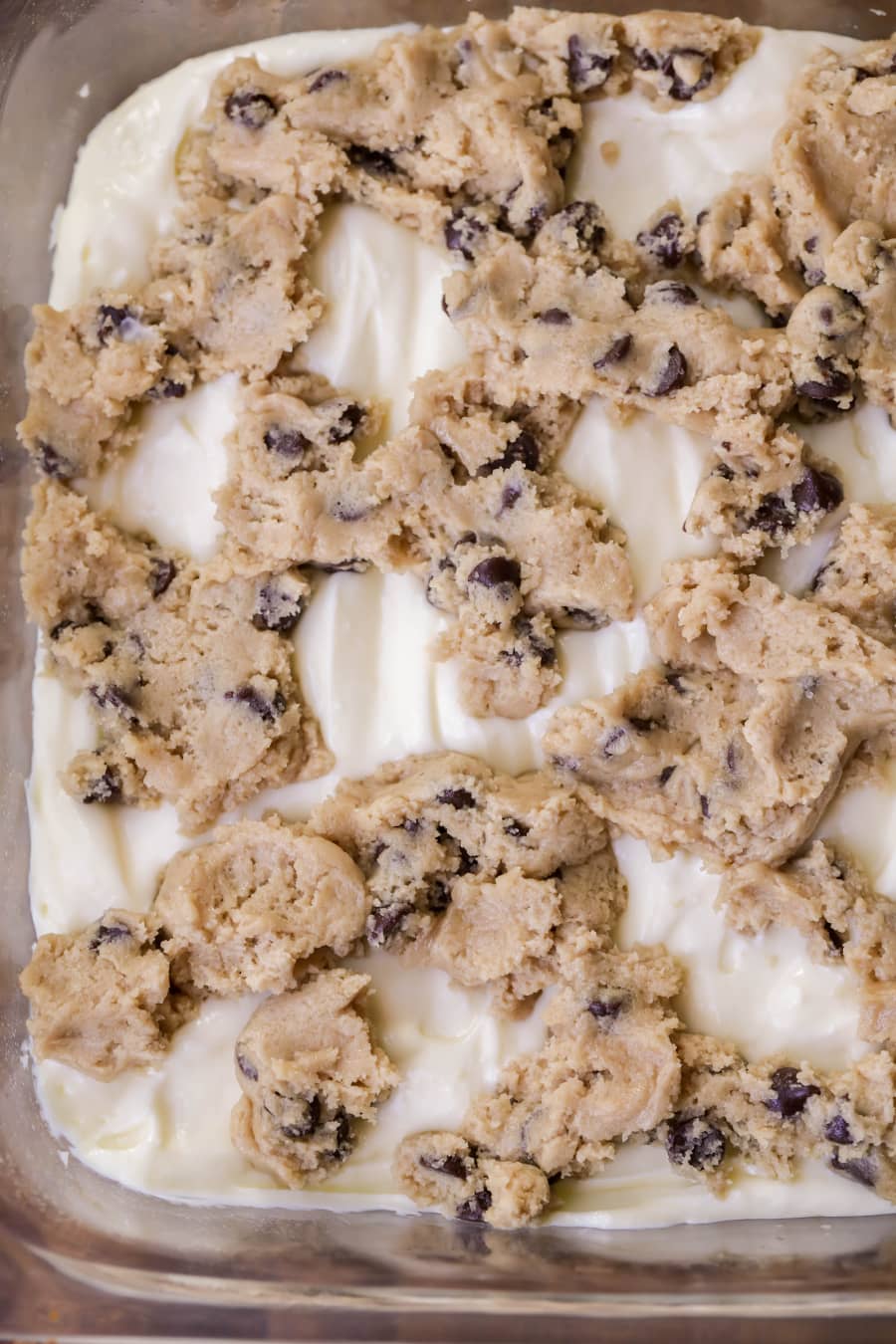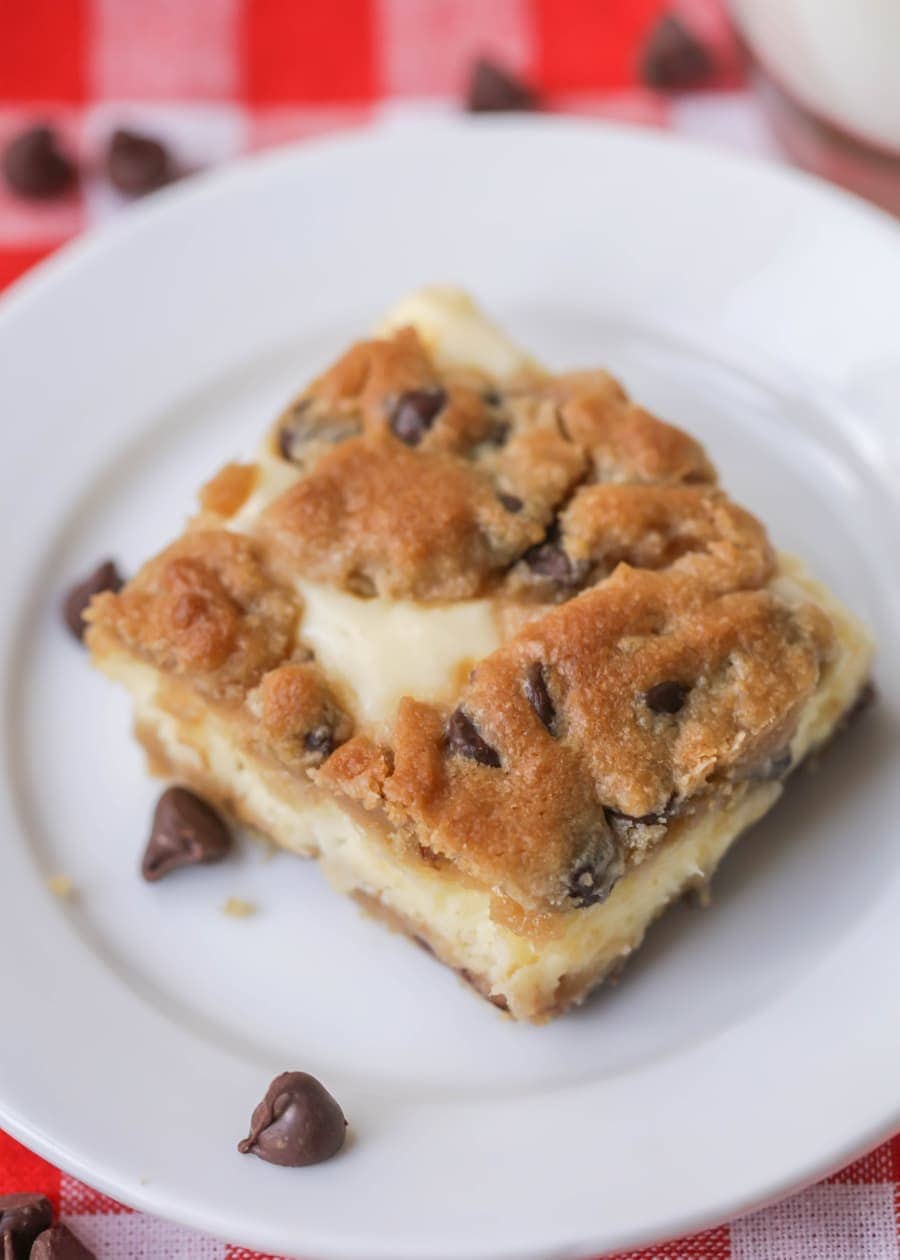 I love that this picture captures all of it's gooey goodness and yummy-ness!!
Can't wait to try these out myself. 🙂
For more Dessert Bars be sure to check out:
Check Out My Other Recipes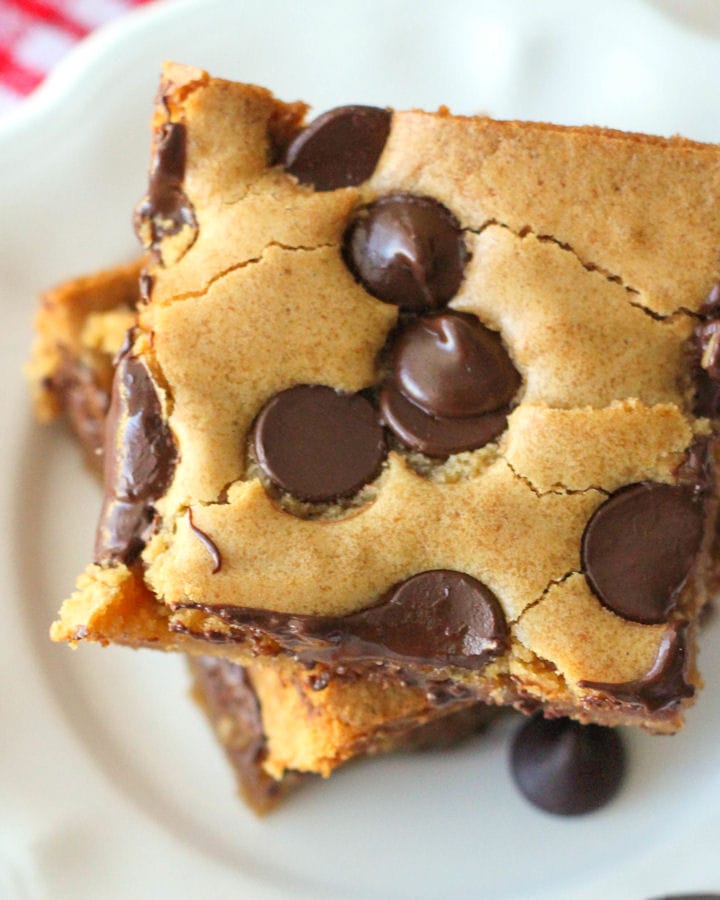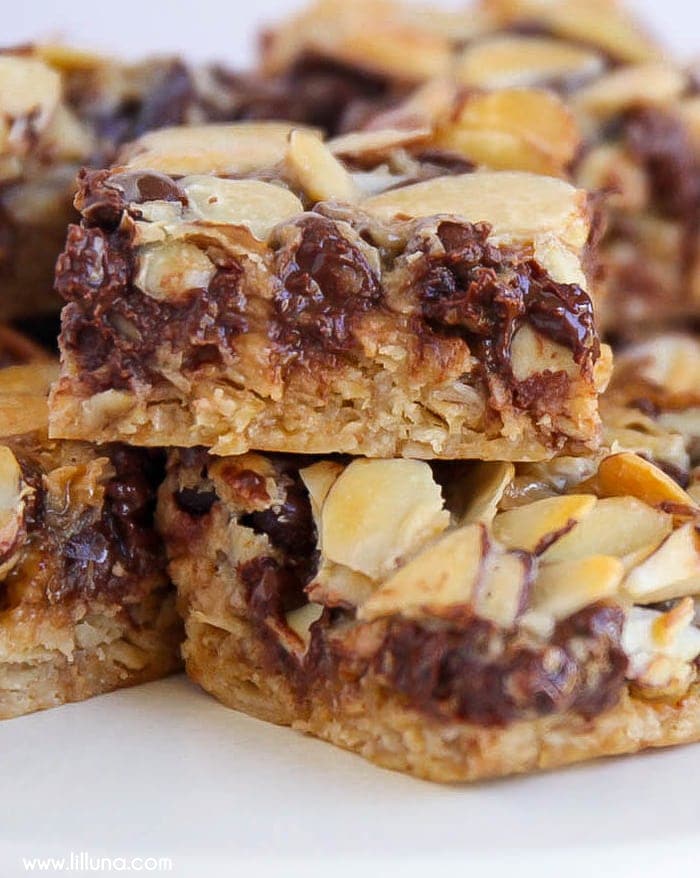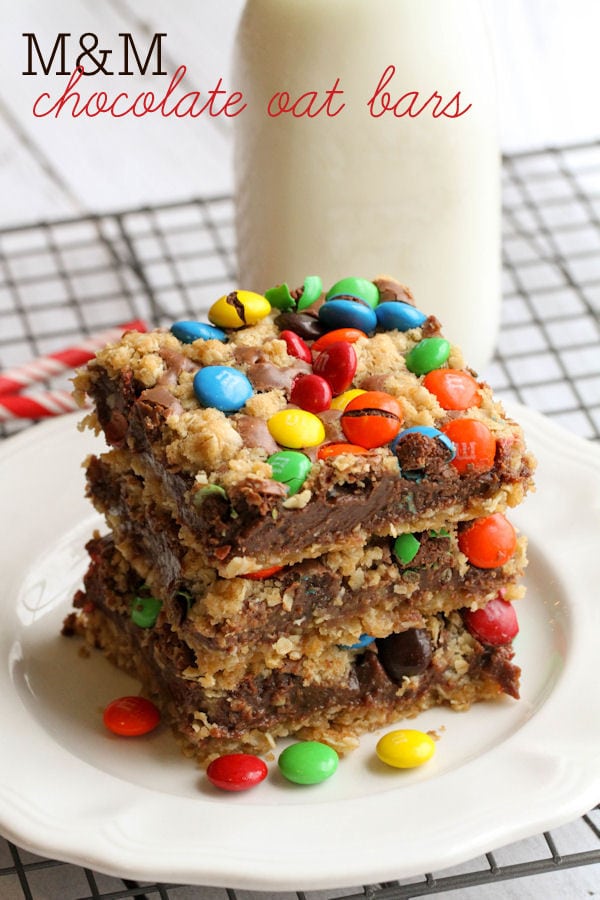 For all Desserts go HERE.
For all recipes go HERE.
For even more great ideas follow me on Facebook – Pinterest – Instagram – Twitter – Periscope.
ENJOY!

Need more recipes and creative ideas? Sign up and get a FREE copy of my latest ebook!