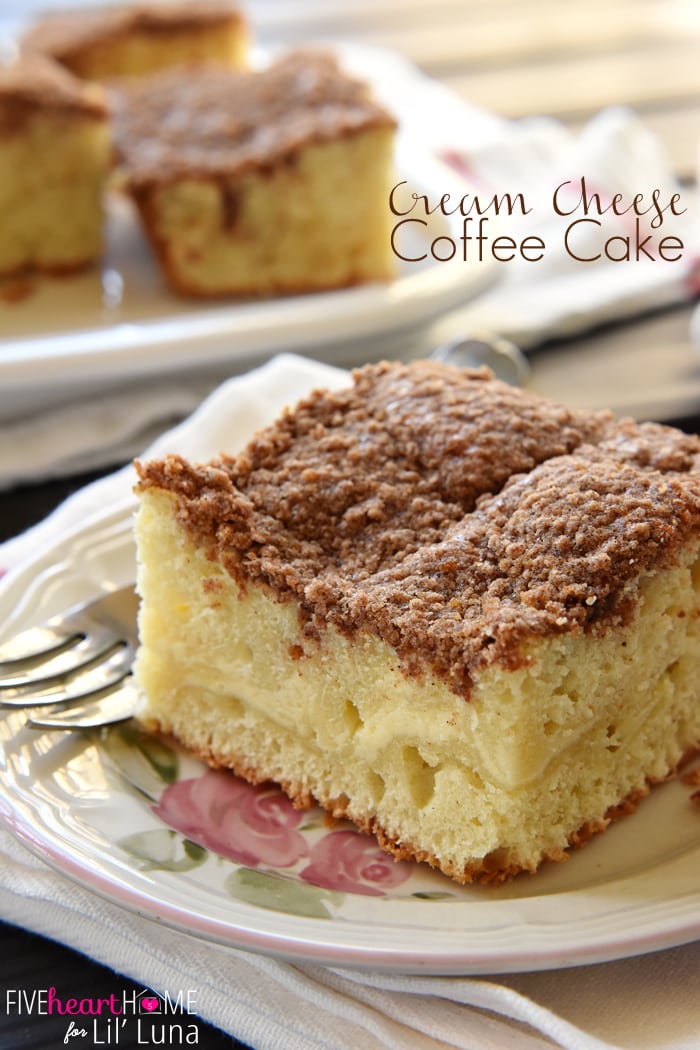 Hi there, Lil' Luna friends! It's Samantha from Five Heart Home, and I'm always excited to hop over and share a yummy recipe with Kristyn and her fabulous readers!
Today I bring you coffee cake. But not just any coffee cake…coffee cake that's been swirled with a cream cheese filling and topped with a crunchy, cinnamon-y, streusel topping. It's the perfect breakfast treat or afternoon pick-me-up, and it also makes a positively delightful dessert.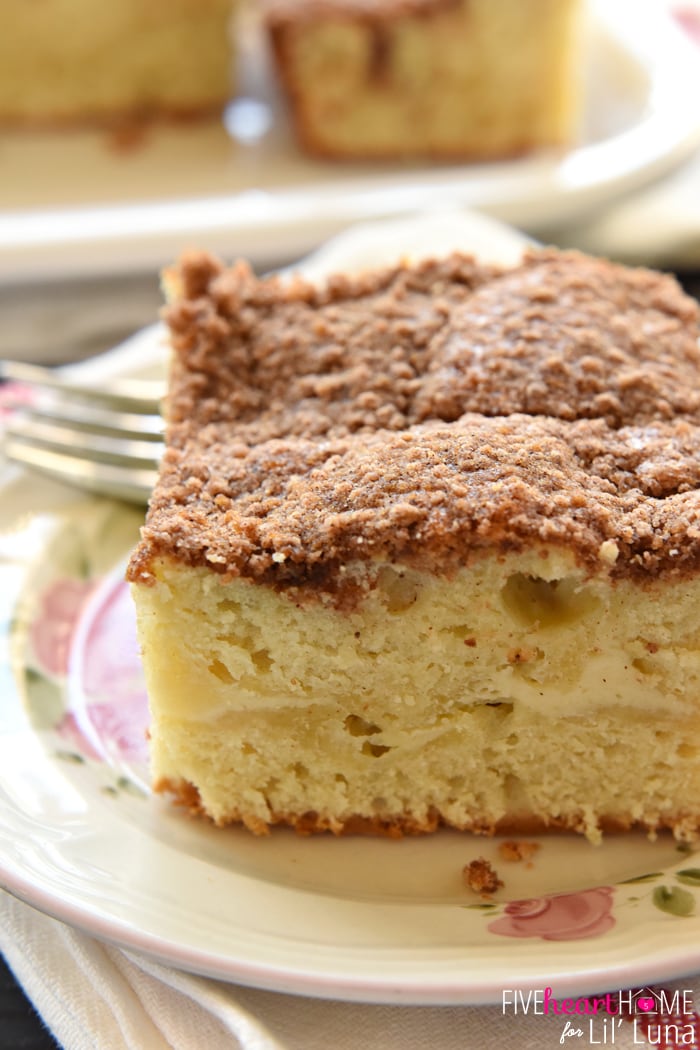 I have yet to meet a coffee cake I didn't like, but this Cream Cheese Coffee Cake holds a special place in my heart because, well, cream cheese. If there is a pastry to be chosen, I will always, always, always pick the one with the cream cheese filling! And don't even get me started on cream cheese frosting. Yup, much like bacon, cream cheese makes everything better. So, of course, that holds true for coffee cake as well. 😉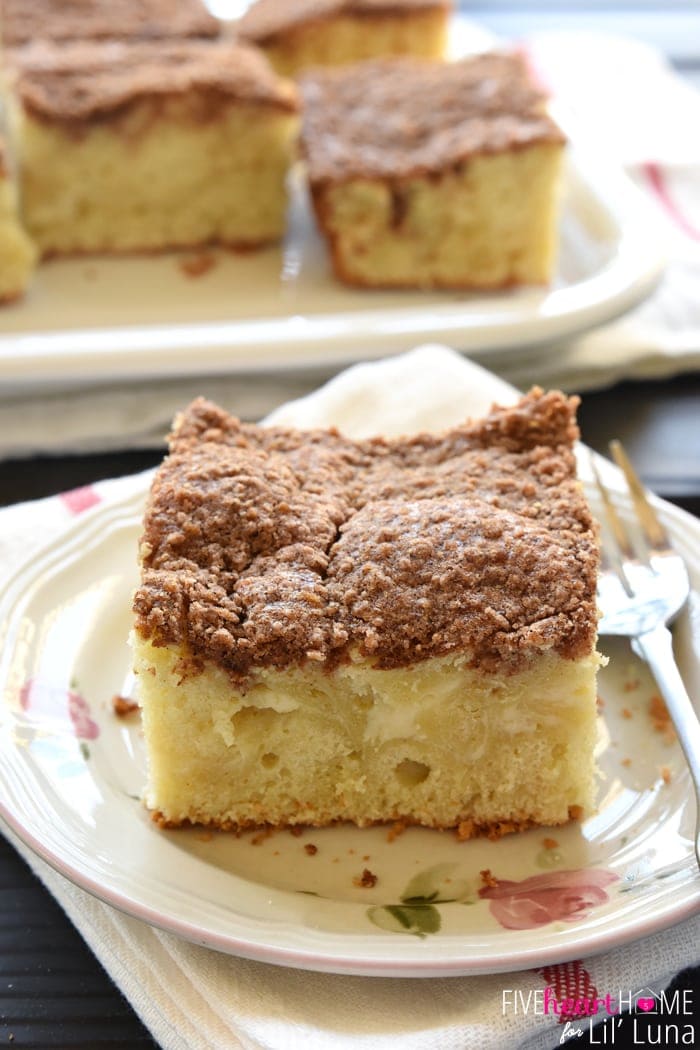 As if it's not enough that this moist, tender vanilla cake boasts a silky cream cheese filling, it's also finished off with a yummy cinnamon streusel, balancing out the sweet with a little spice. If you're a fan of contrasting flavors and textures, this recipe won't disappoint.
So the next time you're called upon to make a morning time treat — whether there's a potluck brunch at the office or you're hosting a playgroup at home — this Cream Cheese Coffee Cake is sure to elicit oohs and ahhs…and it's guaranteed to disappear in no time. 😉
Cream Cheese Coffee Cake
Ingredients
FOR THE FILLING:
2 (8-ounce) packages cream cheese, at room temperature
½ cup sugar
2 teaspoons pure vanilla extract
1 egg
FOR THE STREUSEL:
⅓ cup flour
⅓ cup brown sugar, packed
1 tablespoon cinnamon
4 tablespoons butter, chilled and diced
FOR THE CAKE:
3 cups all-purpose flour
1 teaspoon baking powder
½ teaspoon baking soda
½ teaspoon salt
½ cup (1 stick) unsalted butter, at room temperature
1 cup sugar
4 eggs
2 teaspoons pure vanilla extract
1 cup sour cream
Instructions
Position oven rack in center of oven and preheat to 350. Grease and flour a 9- by 13-inch baking pan.
Prepare the filing by using an electric mixer to beat the cream cheese. Mix in the sugar, vanilla, and egg; beat until smooth and creamy. Set aside.
Prepare the streusel by mixing the flour, brown sugar, and cinnamon in a food processor until combined. Pulse in the chilled butter until the mixture is the texture of coarse sand. Alternatively, you may cut the ingredients together in a bowl using a fork or pastry blender.
In a medium bowl, whisk together the flour, baking powder, baking soda, and salt. In a large bowl, use an electric mixer to beat the softened butter until smooth. Mix in the sugar and beat at high speed until light and fluffy. Blend in the eggs, one at a time, and then the vanilla. Slowly mix in the flour mixture, alternating with the sour cream, until just combined.
Pour half of the batter into the prepared pan and smooth into an even layer. Pour the cream cheese filling on top. Dollop the surface with the remaining cake batter, smoothing the batter over the top of the cream cheese filling. Then use a butter knife to gently swirl through the batter and filling.
Evenly sprinkle the top of the cake with the streusel mixture. Bake for 40 to 45 minutes or until no longer jiggly and a toothpick inserted in the center of the cake comes out clean. Place on a rack to cool; serve warm or at room temperature.
Adapted from Just Baked by Me
 A few more recent quick & easy, family-friendly, real food favorites from Five Heart Home…
Check Out My Other Recipes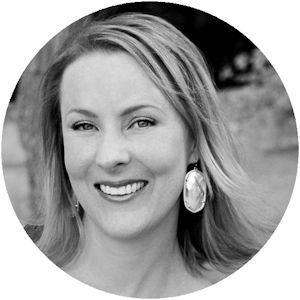 _____________________________
This looks HEAVENLY!
Thanks so much for sharing Samantha!
For more great recipes by her, head over to Five Heart Home.
For more delicious coffee cake recipes, check out these posts: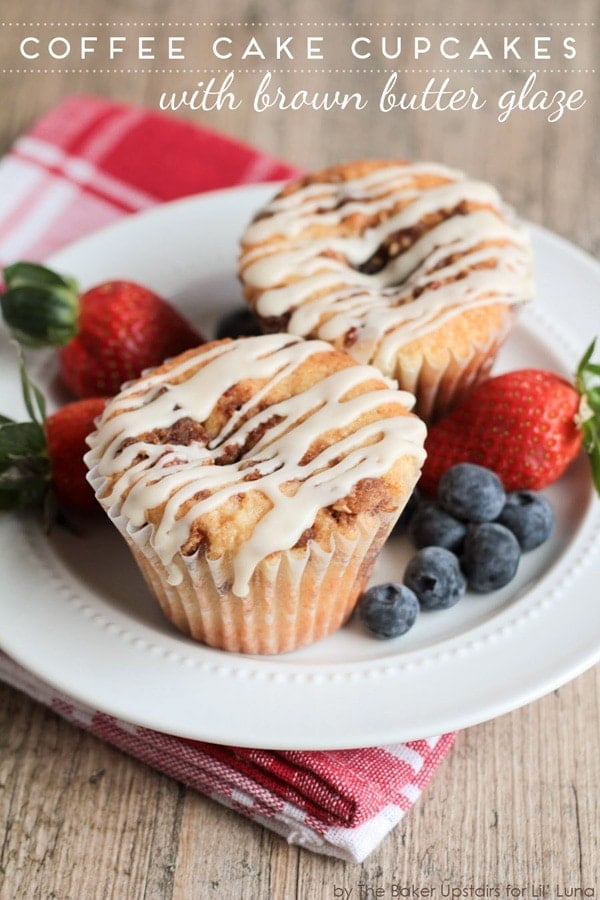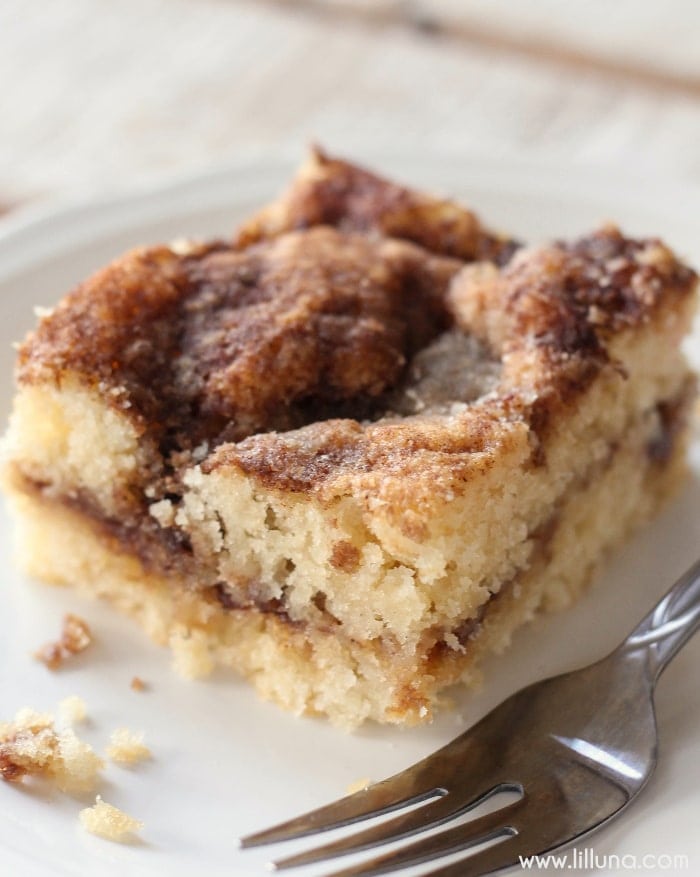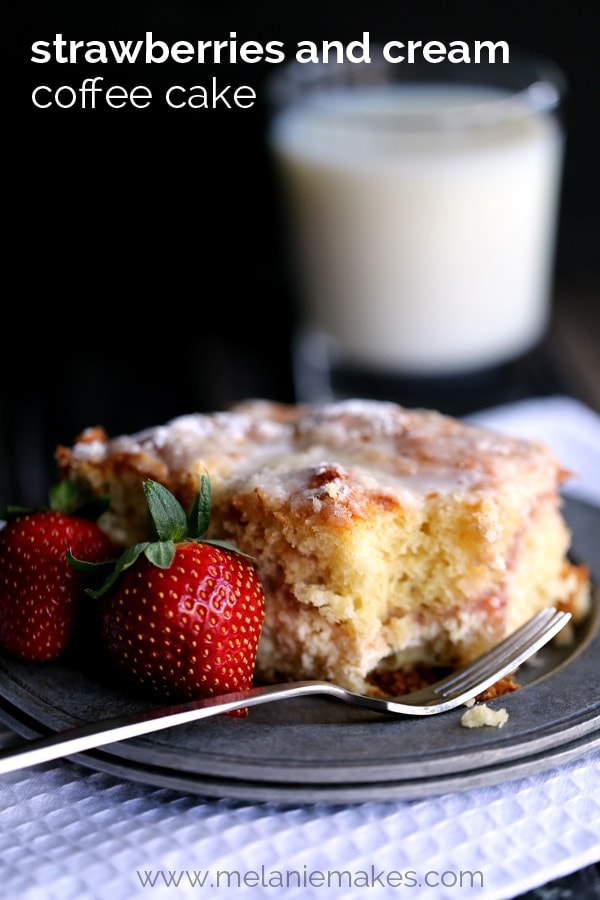 Strawberries & Cream Coffee Cake
For all dessert recipes, go HERE.
For all recipes, go HERE.
And get weekly emails with monthly freebies by signing up for the Lil' Luna newsletter. 🙂
For even more great ideas follow me on Facebook – Pinterest – Instagram – Twitter – Periscope – Snapchat.
Don't miss a thing – Sign up for the Lil' Luna Newsletter today!
ENJOY!!
Need more recipes and creative ideas? Sign up and get a FREE copy of my latest ebook!