Do you know what Frosty's last words were? This Christmas Trivia game will be the perfect addition to your next holiday party and will provide not only thinking but laughs too!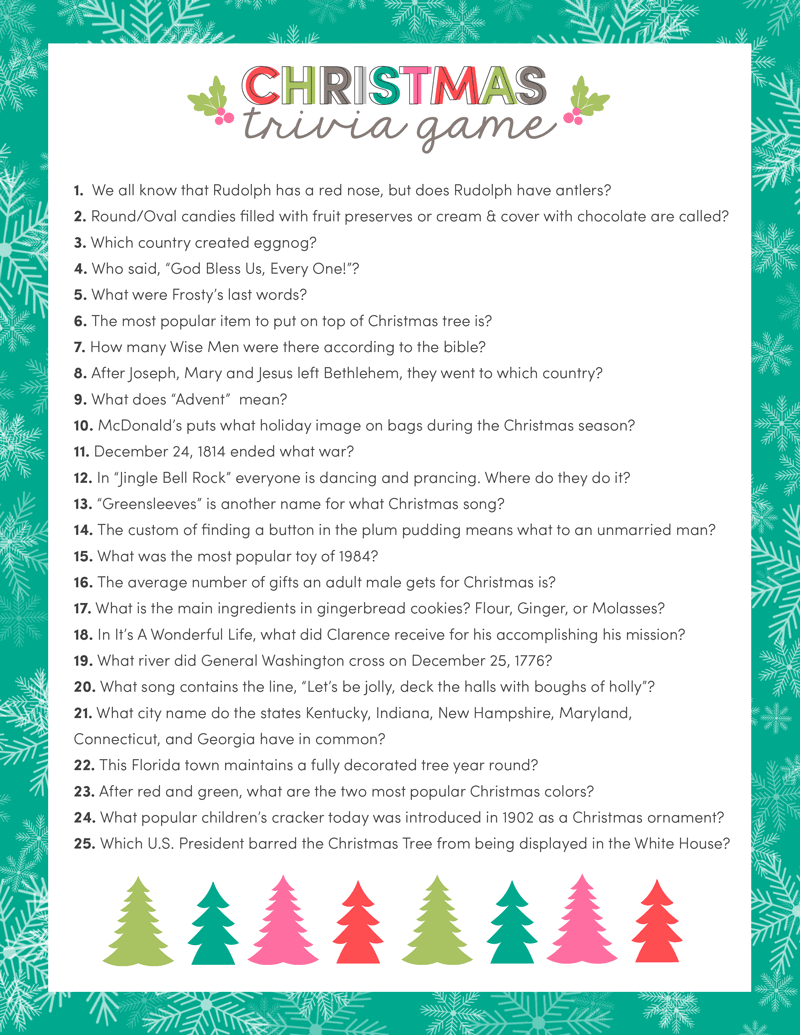 Christmas Trivia PRINTABLE
Are you going to any Christmas parties this year? Or perhaps you're hosting one?
We love Christmas parties and really enjoy planning games for them. We almost always have a White Elephant Exchange and also like to have some Christmas Trivia games.
With that in mind, we put together these Christmas trivia printable games for you to use at your next holiday get together. These trivia games have been so popular that we've decided to do a new version each year so that you can continue to come back and find a new game to print.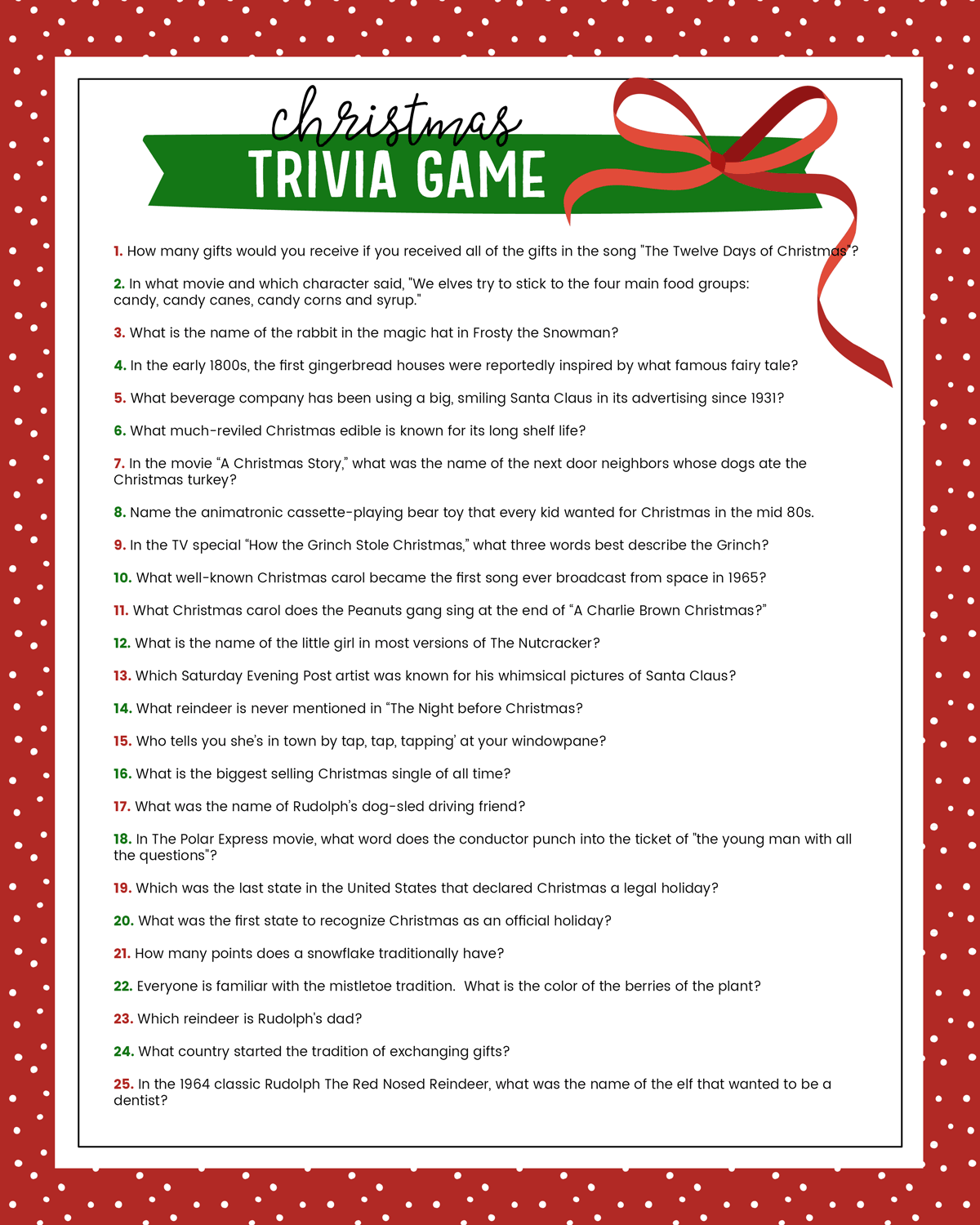 Christmas Trivia Questions and Answers
From Christmas movie questions or Christmas history, you will find a large variety of topics covered on this quiz. All you have to do is download and print (questions and answers will be on the same PDF), and it will provide loads of fun at your next party.
We like to have couples compete against couples and always offer a prize with whoever gets the most correct. Here are some ideas of prizes we like to gift:
Again – questions and answers will be on the PDF, along with multiple version of the quiz. 😉
TO DOWNLOAD, CLICK BELOW:
I hope you're able to use this game. It's simple, fun and perfect for your next Christmas party!
For Christmas GameS + FUN, check out:
For all Christmas inspiration go HERE. For all Free Prints go HERE.
ENJOY!