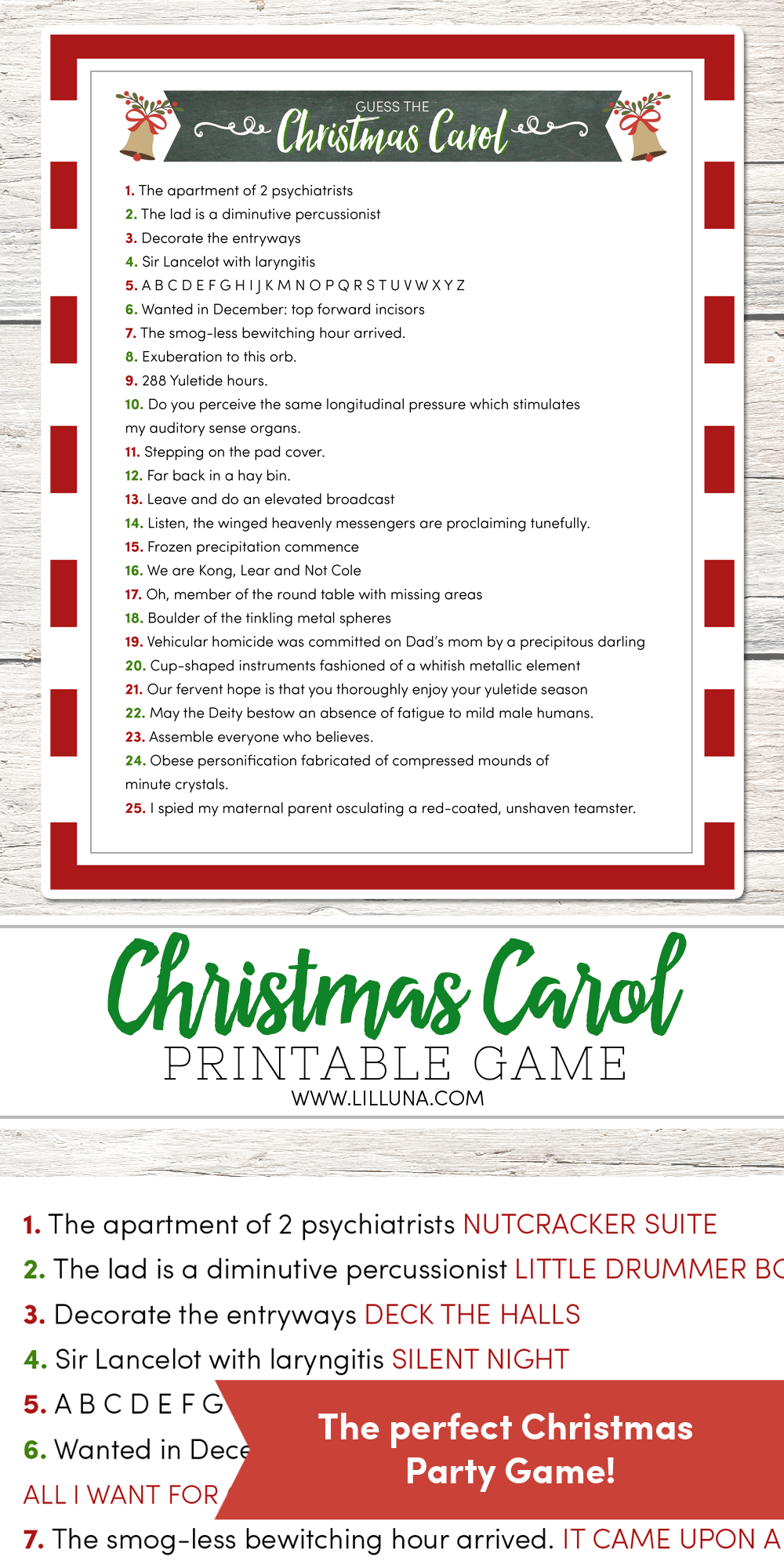 I LOVE Christmas, and I especially love Christmas games!
A few years ago, we attended a church Christmas party and I was in charge of coming up with a game that everyone could play. Seemed pretty easy but then I realized it's not so easy to do when you have over 150 people involved. I ended up finding a Guess the Christmas Carol game online that we modified just a bit to be perfect for the night. Everyone played it as they came in and accomplished the task as a table. The table who finished it first and with the most correct won. I had forgotten about this game until last year when we were planning another church Christmas party and we were looking for a game the adults could play. We had so much fun and loved that it was a little challenging. Knowing I would probably need it again, I made sure to make it into a cute printable. My designer, Kendra, made it and it turned out so cute!! This game will definitely be perfect for all the Christmas parties and get togethers coming up.
The object of the game is to match the clue to a Christmas Carol. Some are easier than others, but it's a fun game to start the night off with. In fact, you may find yourself scratching your head trying to figure some of these out. 😉 Here is what it looks like…
GUESS THE CHRISTMAS CAROL GAME: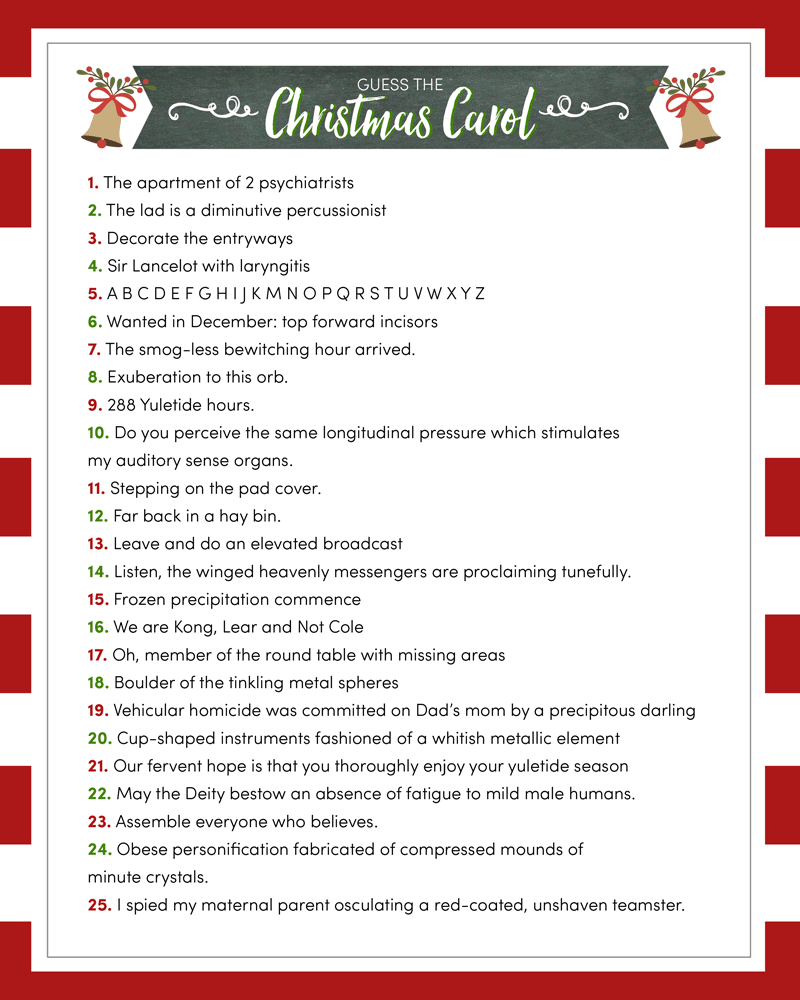 (Game & Answers are included in the download)
For more Christmas fun, check out:
For all Christmas ideas go HERE.
For all free prints go HERE.
ENJOY!