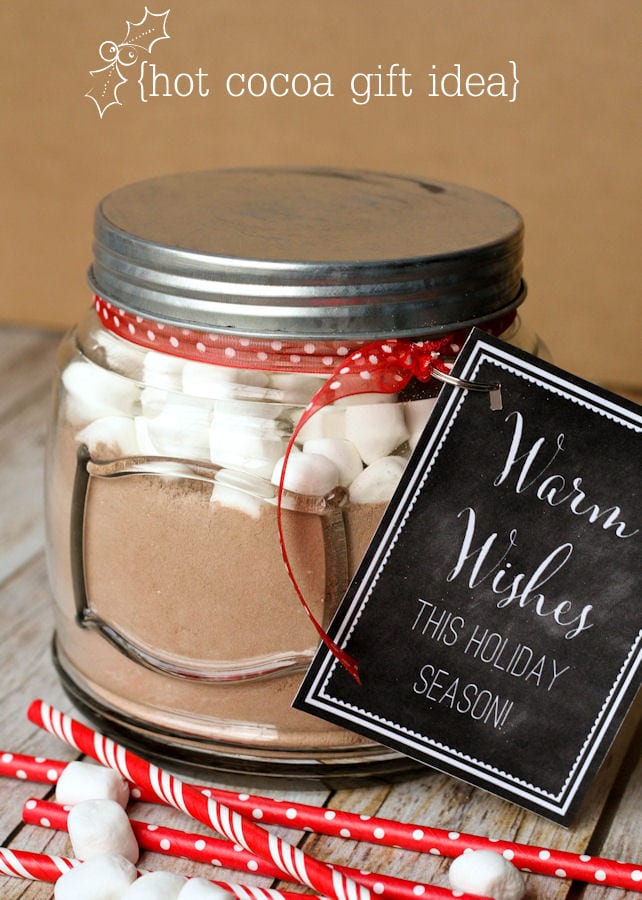 Happy Saturday!
I'm happy to be back. I took a few weeks off to enjoy my little sister and celebrate Halloween.
My little sister's name is Melody Jane, and she is CUTE!! She's so small and I love her. 🙂
We also celebrated Halloween and I dressed up as Elsa. I saw my friend, Callie, and she was dressed up as Elsa too. There were lots of Elsas at Halloween. It was so fun, and now I'm excited for Thanksgiving and Christmas.
Today's tutorial is a Hot Cocoa Gift. We made Homemade Hot Cocoa and put it in a cute jar and attached this tag to make a great gift idea.
Do you love Hot Cocoa?? I do! We had some this week and it was so yummy. It had little tiny marshmallows, which are my favorite. I know this is a time where people like to give gifts, so this Hot Cocoa Gift is perfect for that.
Here is what you need to make it…
SUPPLIES:
– Jar (we got ours for $3 in the Target Dollar Spot section)
– Hot Cocoa ingredients (below)
– Mini Marshmallows
– Printable tag (below)
– Ribbon/Twine
 DIRECTIONS:
Make your Hot Cocoa by pulsing in a blender the following ingredients:
3 cups Nonfat Dry Milk Powder
2 ½ cups powdered sugar
1 ½ cups cocoa powder
2 ½ cups white chocolate chips
TO MAKE COCOA:
Mix ⅓ cup cocoa with 1 cup milk.:)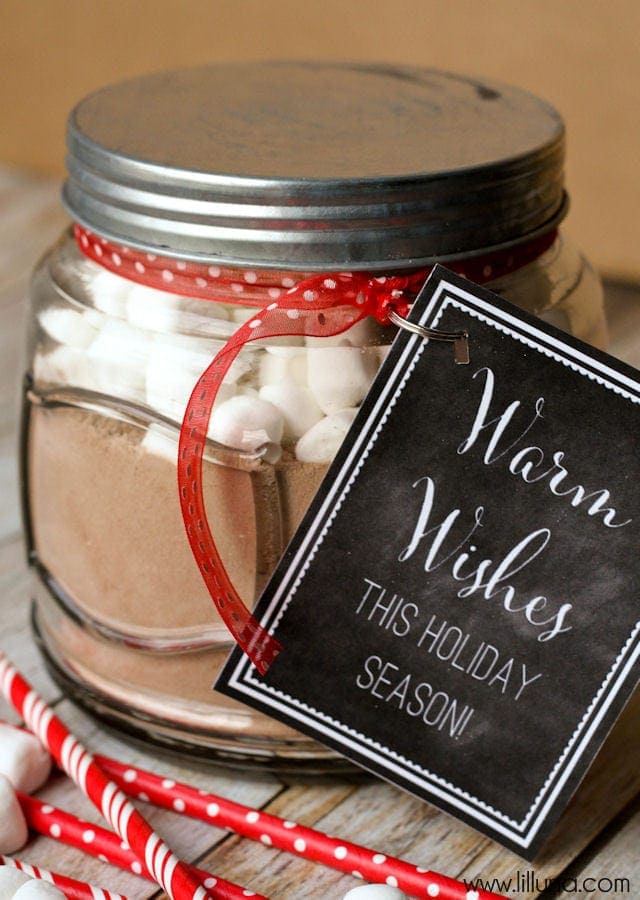 Add your hot cocoa to a jar and leave enough room for some mini marshmallows.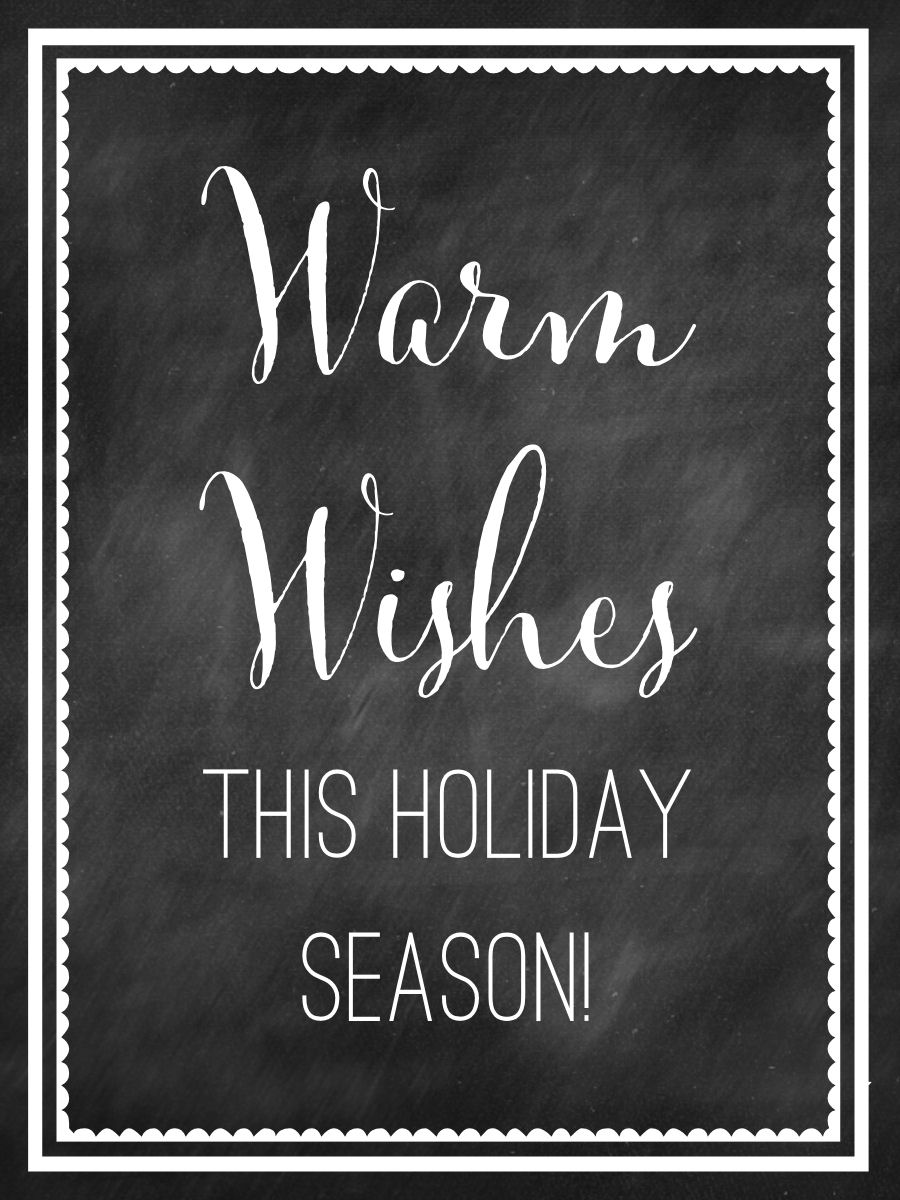 Download the tag above by CLICKING on the tag, and then RIGHT-CLICKING and SAVING. Open it in a program like WORD, RE-SIZE and PRINT.
Cut out and attach to the jar with ribbon/twine.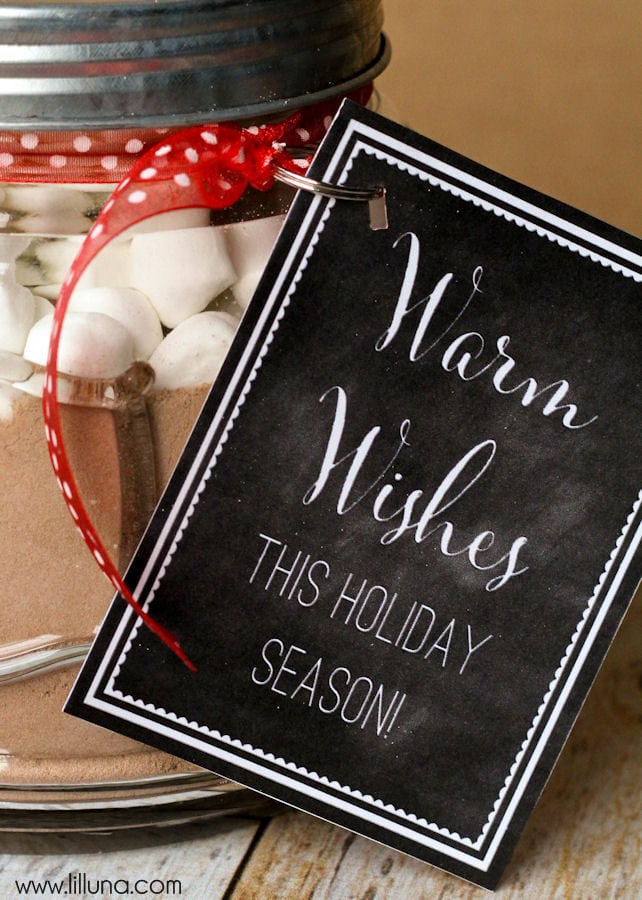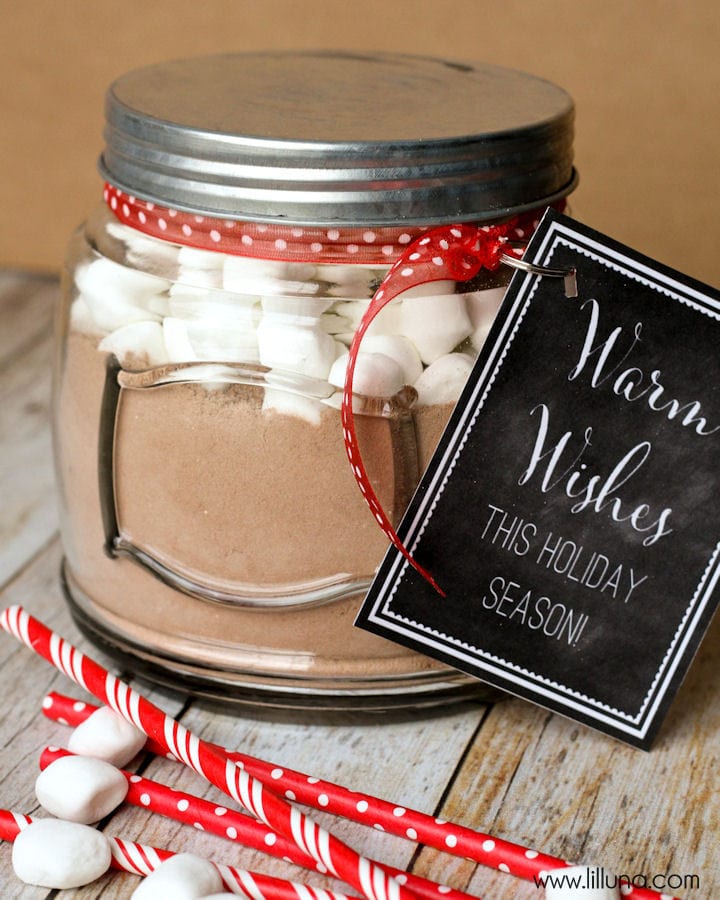 If you have friends or family that like Hot Cocoa, then they'll LOVE this!
Happy Holidays!!
Love, Lily
——————————————–
For more great gift ideas, check out another Hot Cocoa Gift…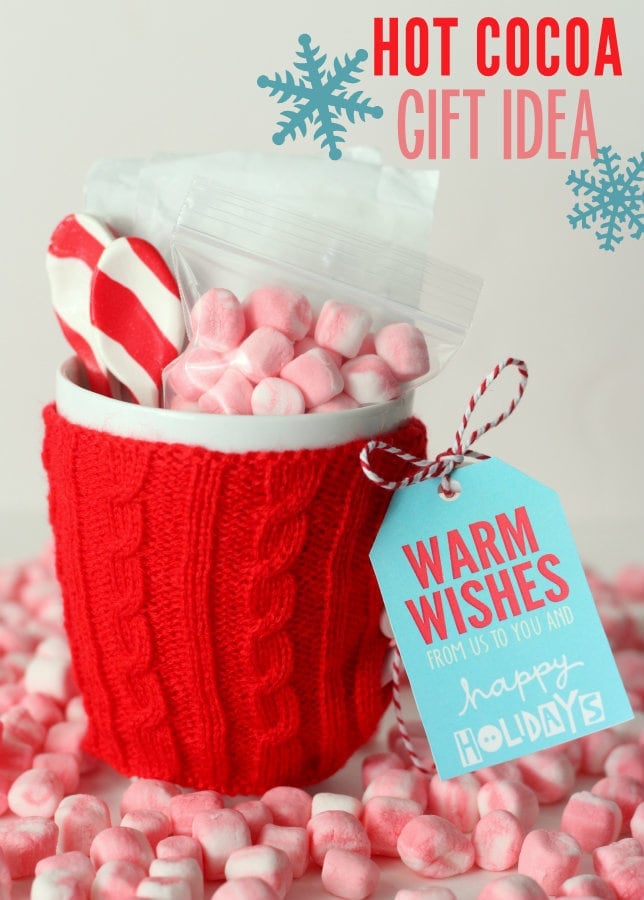 Or check out these simple gifts…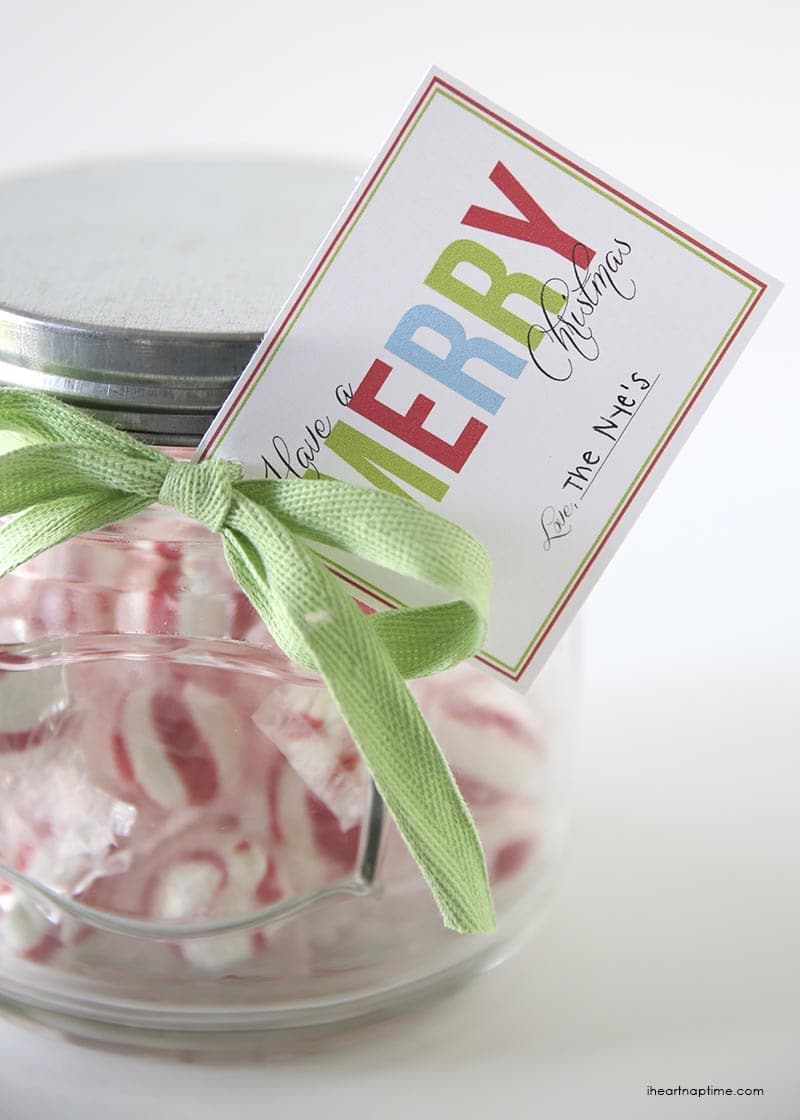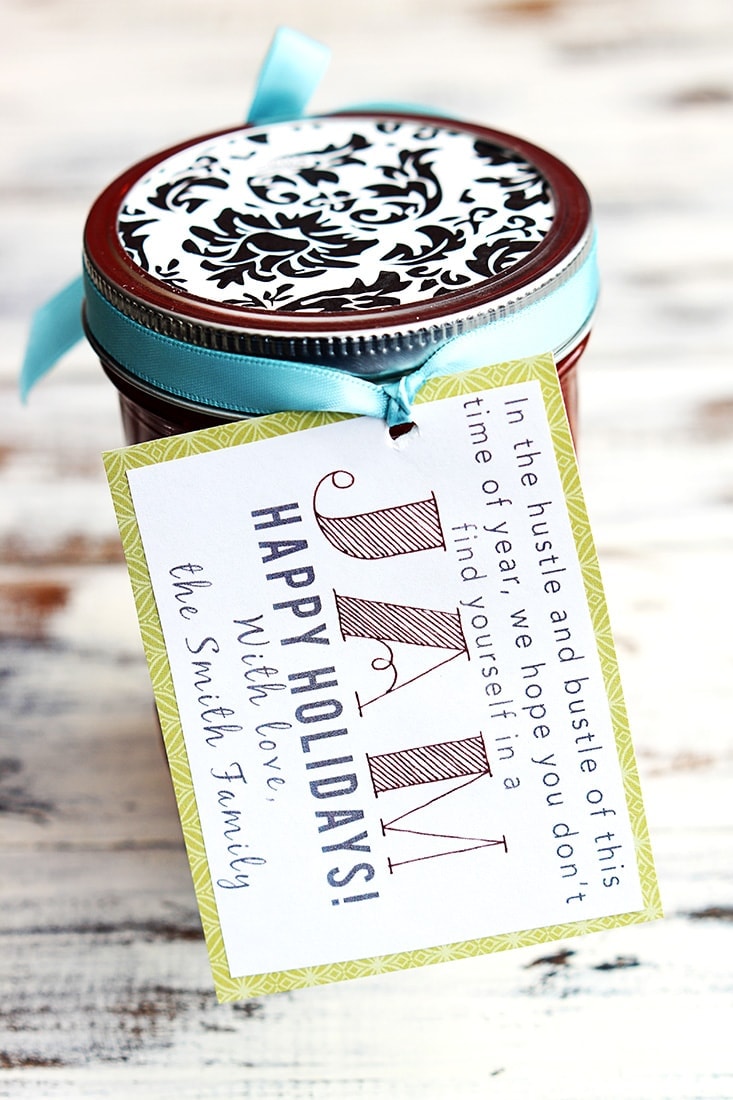 For all Christmas ideas go HERE.
For all Gift ideas go HERE.
And get weekly emails with monthly freebies by signing up for the Lil' Luna newsletter. 🙂
For even more great ideas follow me on Facebook – Pinterest – Instagram – Twitter – Periscope.
ENJOY!!