Lemon Lime Poke Cake is full of lime flavor, topped with creamy lemon pudding and topped with whipped cream and zest!
If you love fruity, scrumptious and easy cakes, then I highly recommend Lemon Lime Poke Cake. Lemon Bars and Lime Sheet Cake are just a bright and delicious!!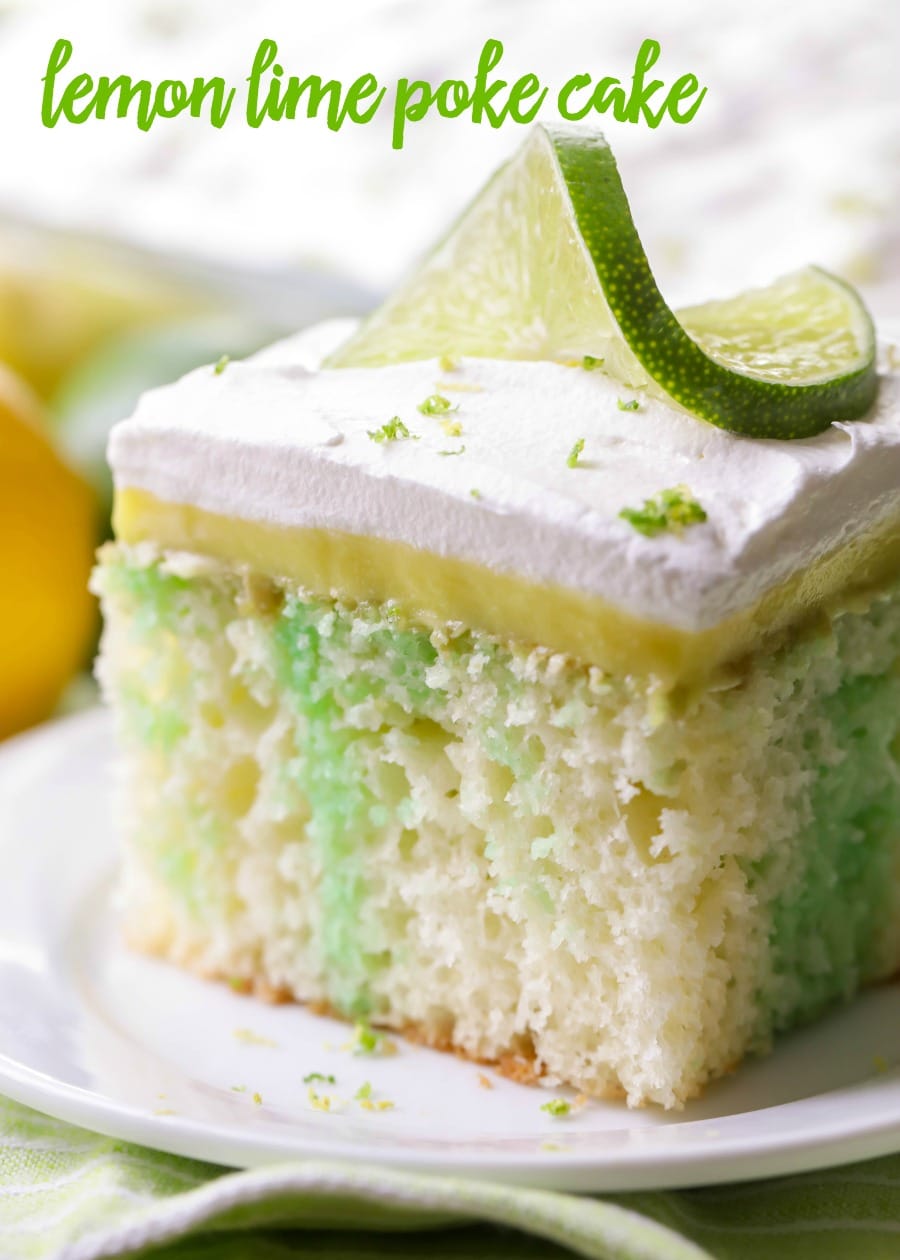 Lemon-Lime flavor
My tastes buds are changing on me, and I couldn't be happier about it!! That's because I'm starting to like more and more things that I never had an interest in when I was younger. I have been having a blast experimenting and trying new recipes. One of those happens to be today's dessert – Lemon Lime Poke Cake.
I've always loved poke cake but had only tried the berry versions (strawberry, raspberry, etc.). Lemon and lime have never been my favorite flavors, but they are slowly becoming some delicious flavors I can't get enough of!! It all started with the Lime Sheet Cake and Lemon Lasagna desserts that I made last year.
I loved them, and even my hubby was surprised by that fact (he's the REAL lemon-lime lover in the house). Since then I've tried more treats and absolutely LOVE how this cake turned out. It's light, refreshing and so delicious!! The lime in the cake and the layers of lemon pudding and whipped cream on top make it irresistible!!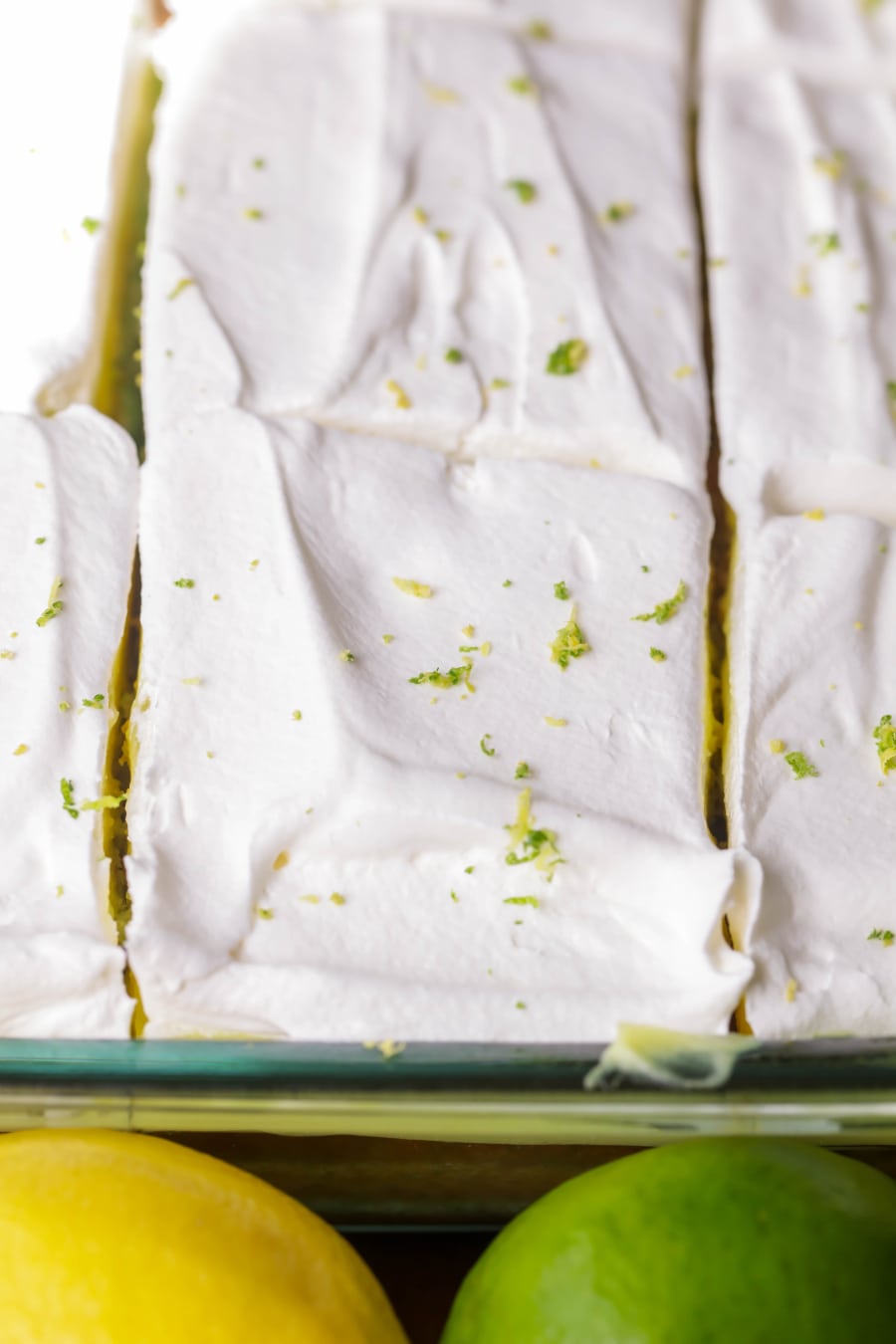 How to make Lemon Lime Poke Cake
PREP. Preheat oven to 350.
CAKE. Make cake as directed in box and fold in lemon peel before pouring into a greased 9×13 pan. Bake cake and let cool.
JELL-O. While cake is cooling make gelatin by boiling water and pouring in gelatin mix. Stir until dissolved.
POKE. Poke cake with a fork going down half way all over the cake. Spoon gelatin mixture into holes and refrigerate for at least 1½ hours.
GARNISH+ SERVE. For frosting, mix dream whip, lemon pudding and milk with hand mixer until it thickens. Add to the top of cake. Top with Cool Whip (or whipped cream) and grated lemon and lime peel and refrigerate an additional hour before serving. ENJOY!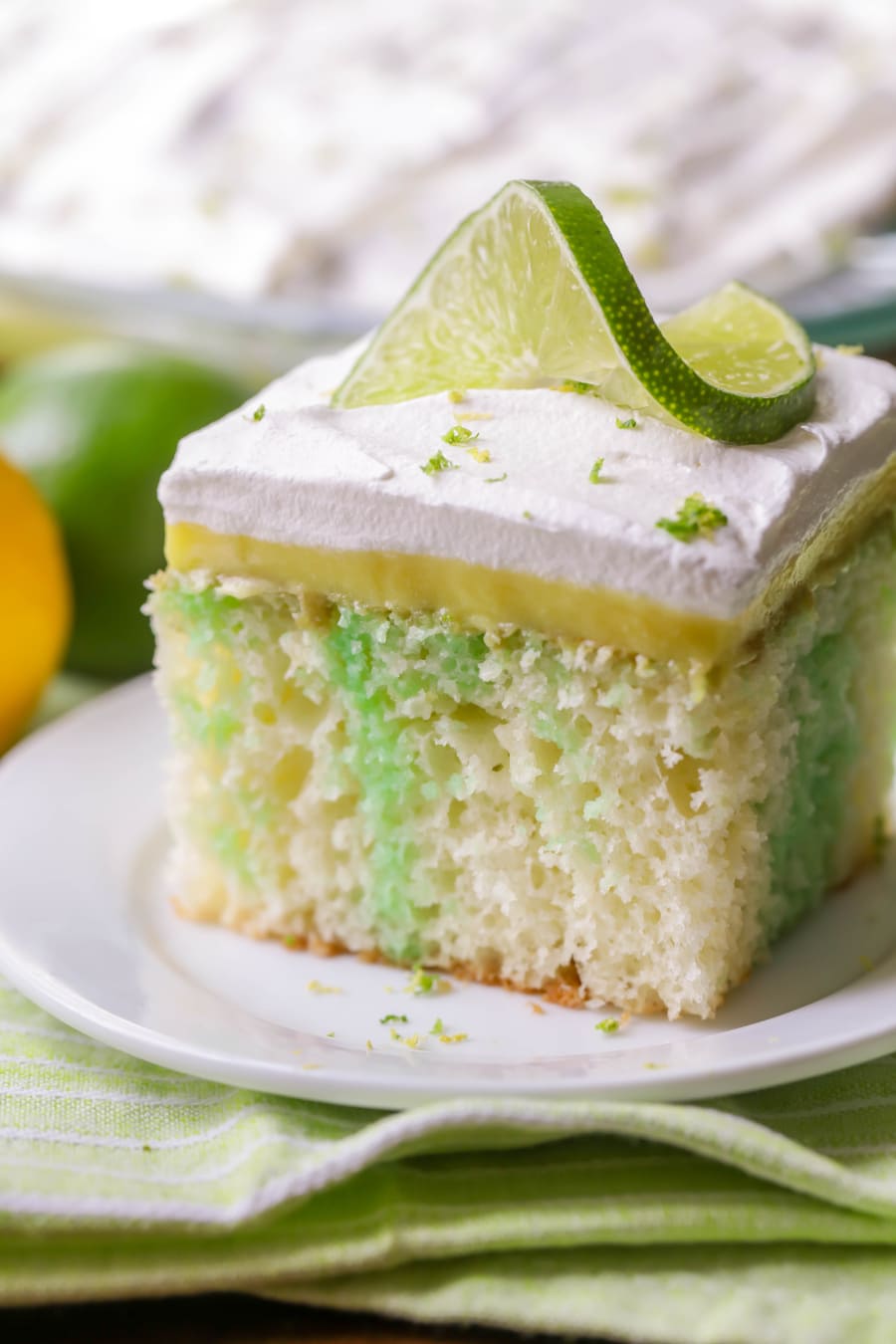 Tips, Variations + Storing Info
In lieu of the box mix you can easily use a homemade white cake or even buy a plain white cake from your local bakery.
For larger deposits of Jell-O in your cake, create bigger holes. We suggest using the end of a wooden spoon to poke the holes about one inch apart.
Make into cupcakes: The steps are pretty much the same except use a cupcake pan ;o) Only fill the cupcake liners about ⅔  of the way full so that there is room for the lemon layer to set. Be sure to watch the bake time.
STORE any leftovers in the fridge, because of the Jell-O, lemon layer and whipped cream topping. Tightly cover the cake with plastic wrap and it will keep for about 3-4 days.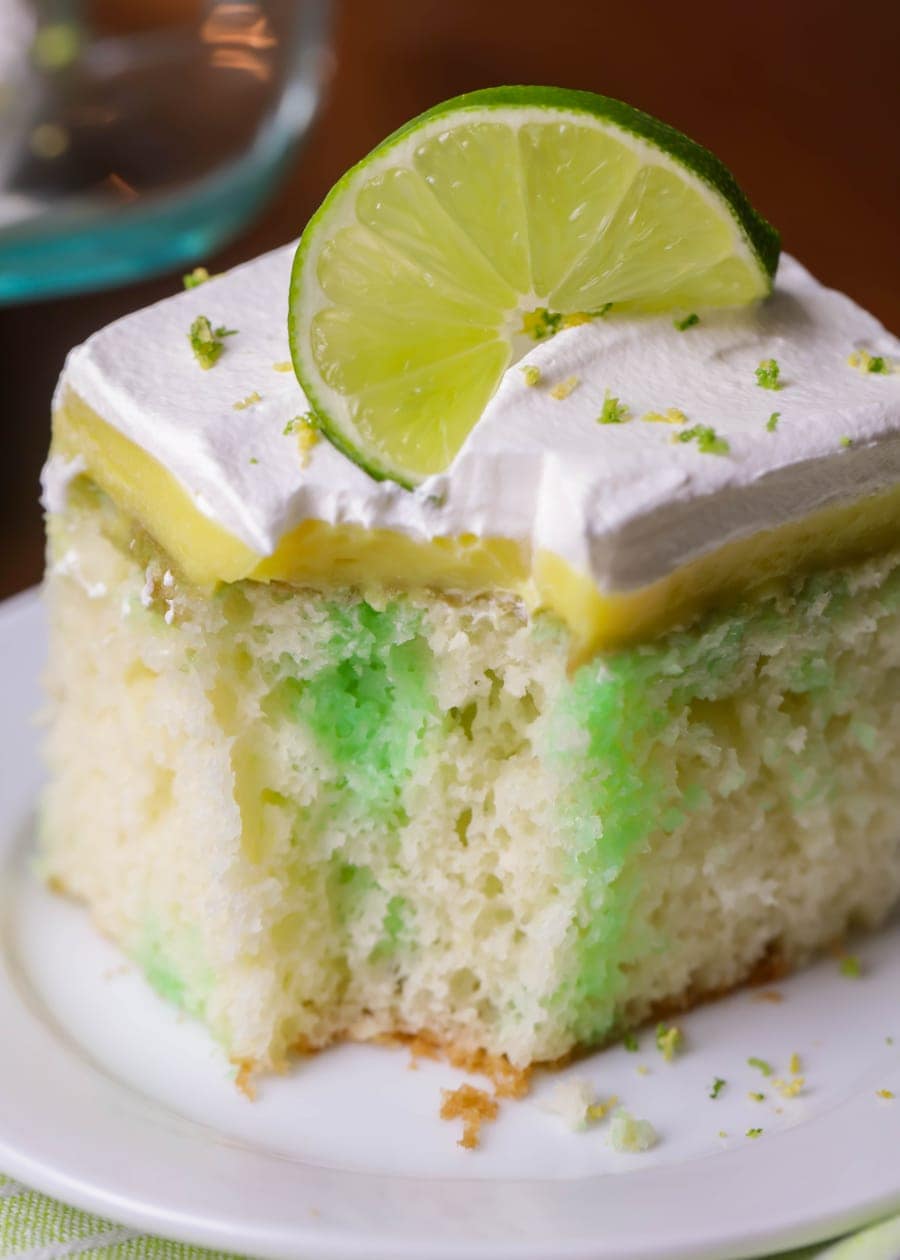 For more great poke cakes, check out: