Loaded Baked Potato Rounds are a simple, quick and delicious side. Dip it in sour cream or your favorite dip!
Make that perfect appetizer spread by whipping up some Mini deep dish pizzas, Bacon wrapped smokies, Mozzarella bites, and these perfect Loaded Baked Potato Rounds. Get your party on!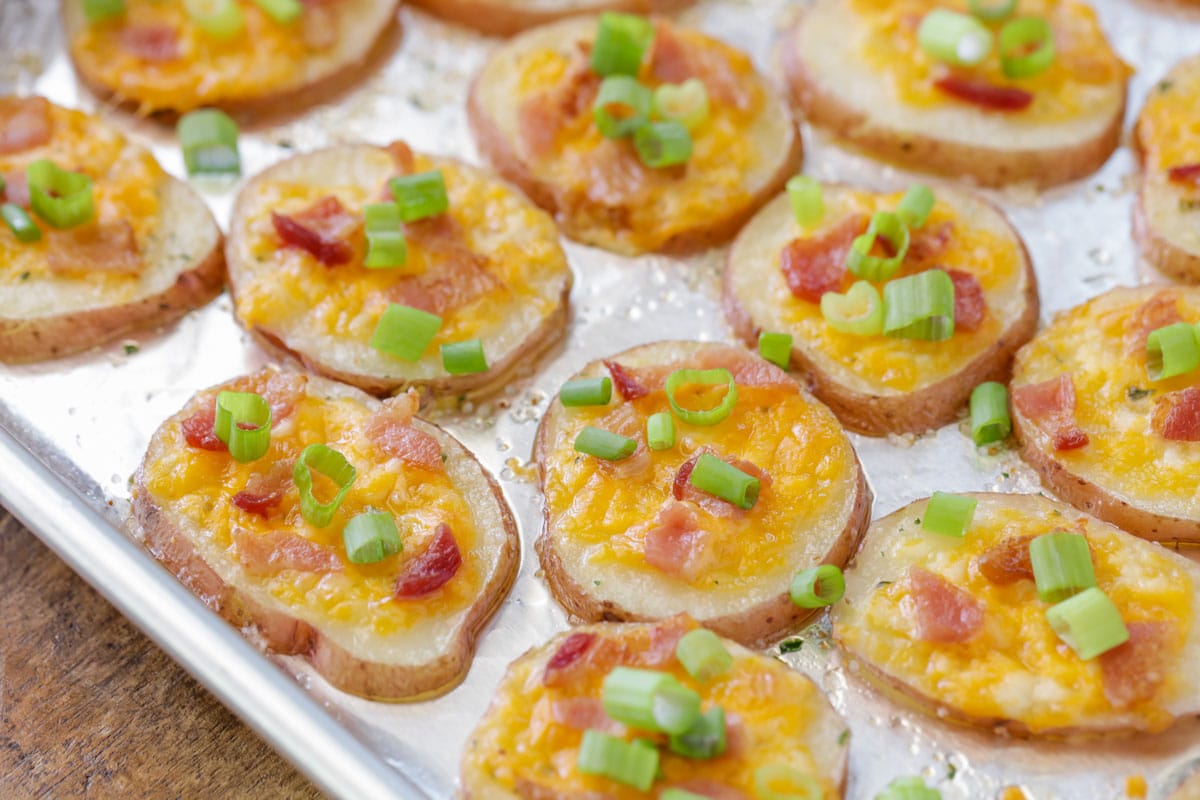 Another great potato side!
Are any of you obsessed with potatoes like I am?! I'm pretty much in LOVE with potatoes. I mean, how can you NOT love them? They are so tasty and can be prepared in so many ways. I recently made Loaded Baked Potato Rounds that were a HUGE hit with the family.
We made them as an appetizer and dipped them in sour cream, but these would also be great as a side dish. I love that they are also so simple and quick and just require cutting up the potatoes and then topping off with the "good stuff" like cheese and bacon! 😉
If you're looking for a simple appetizer recipe or side for the potato-lover, then give this recipe a try. It's delicious! You can dip these little rounds in any kind of dressing or dip, but sour cream works great too!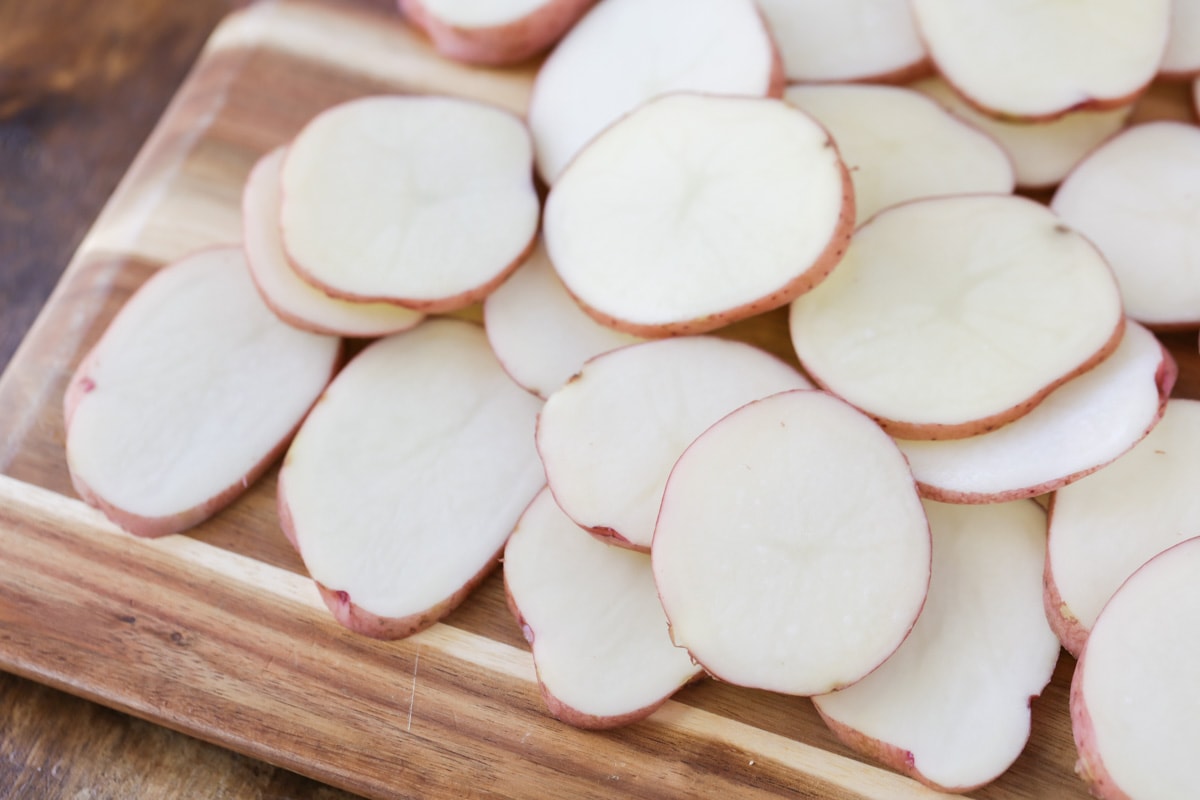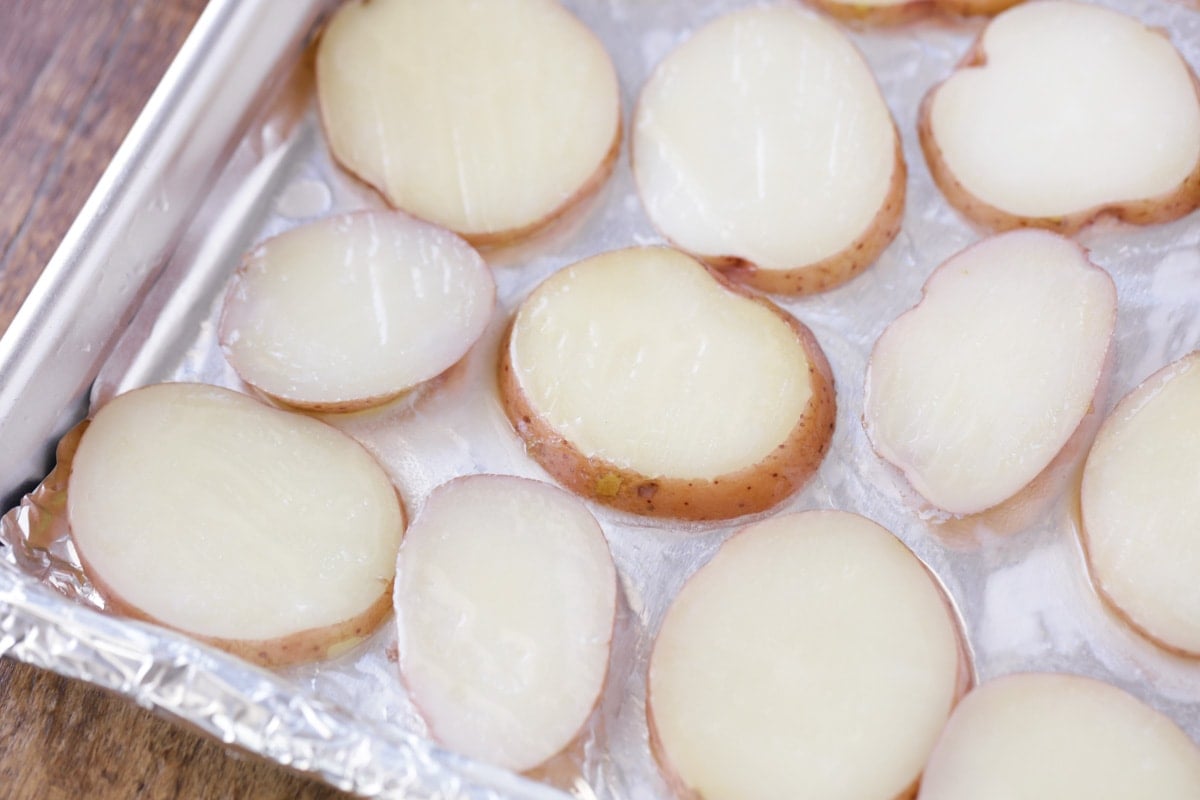 How to make Baked Potato Rounds
PREP. Preheat oven to 350 degrees. Begin by washing potatoes and slicing into thin rounds (about ¼″ thick).
BOIL. Place potatoes in a pot filled with water and bring to a boil. Cook for 3-4 minutes. Drain and pat dry potatoes.
BAKE. Place foil on a baking pan and spray with cooking spray. Place potatoes on pan. Brush lightly with melted butter. Sprinkle on garlic salt, cheeses and crumbled bacon pieces. Bake for 12-14 minutes and serve with sour cream.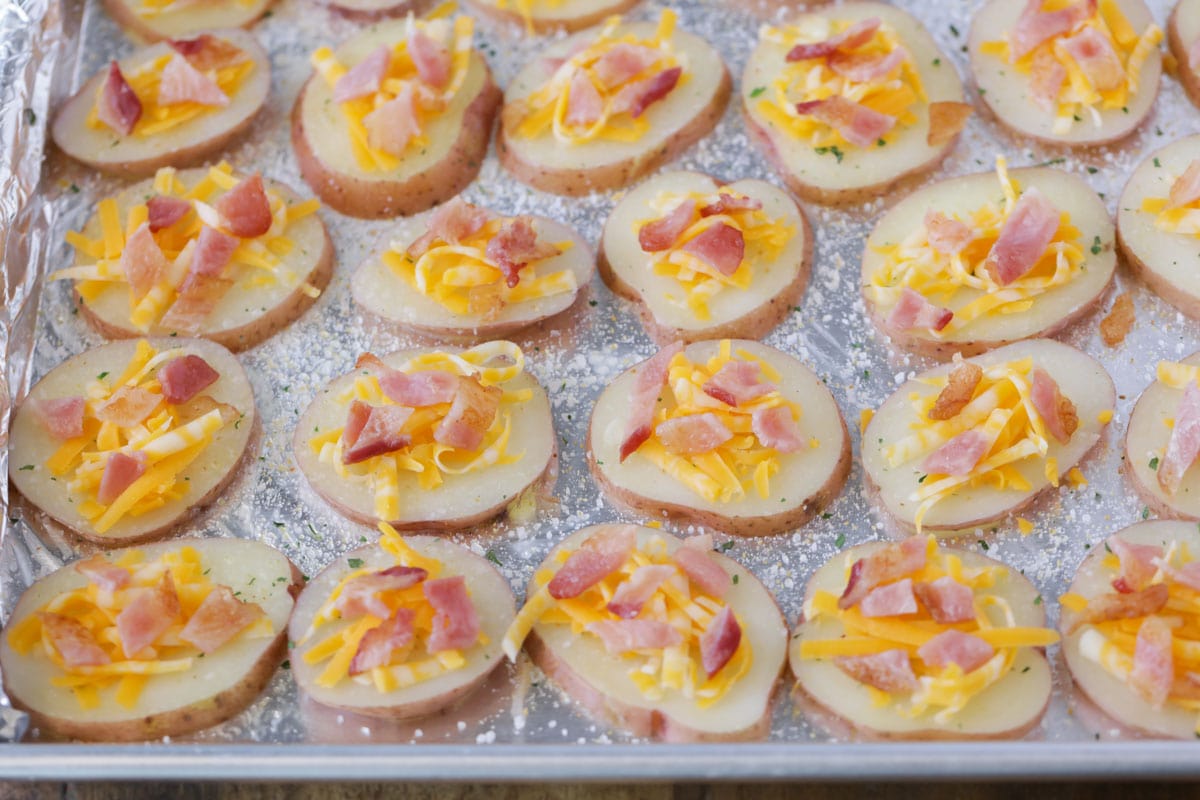 Tips + SToring Info
Ensure crispy potato rounds. The thinner the potato rounds the easier it is for them to be crispy. Make sure to keep them as thin as possible, just not wafer or paper thin, then they won't support the weight of the cheese or toppings.
Use premade bacon crumbles instead of stinking up the house with cooking bacon as a shortcut.
STORE leftover potato rounds in an airtight container in the fridge layered between pieces of parchment paper. Reheat in the microwave or in the oven until they are warmed through. 
If you do need to cut the potatoes ahead of time you should keep them in a container full of water, this will prevent them from getting brown and gross.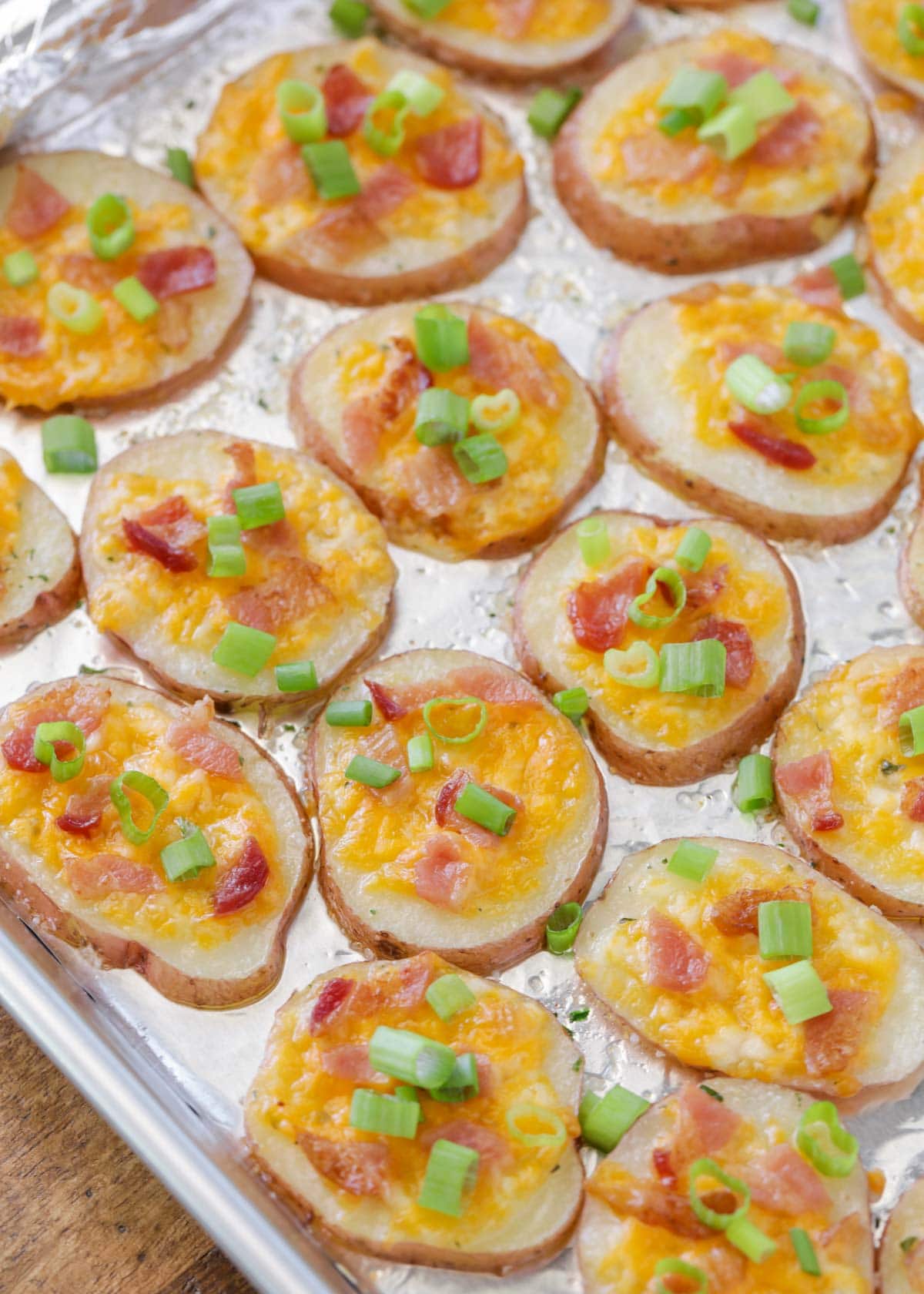 For more great potato recipes, check out: