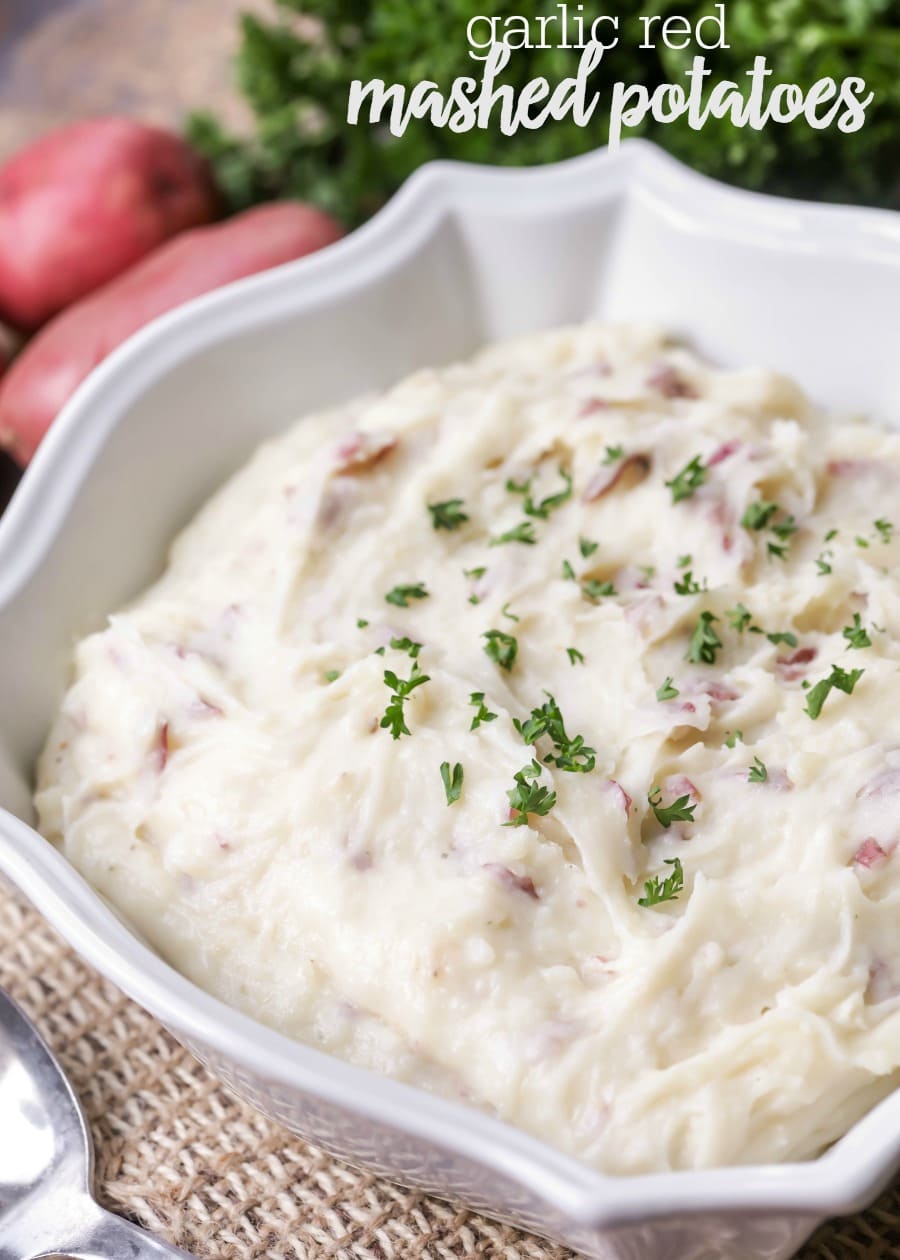 Why do potatoes have to be so stinkin' delicious?! I admit I'm slightly addicted to the veggie and would love to have them in every recipe, but alas – they're not that great for you so I try to limit them. Having said that, when making a nice meal for our family (like Sunday dinner or a special occasion or a holiday), potatoes HAVE to be included because everyone loves them. We have loads of go-to potato dishes, but we love trying out new ones like today's recipe for Garlic Mashed Red Potatoes. We've been fans of red potatoes for a long time, so we were bound to try a mashed potato version. We usually use Russet potatoes for this, but red potatoes are so good mashed, I may never go back to Russet!! 😉
MY OTHER RECIPES
This recipe was very simple (like most of the recipes I post on here) and was so flavorful. You can obviously adjust the ingredients to match your taste buds but we thought they were perfect served with some chicken for dinner. Add some rolls and you have the perfect Sunday meal (perhaps with a few healthy items like fruit and carrots). 😉 Bottom line, we hope you like these as much as we did.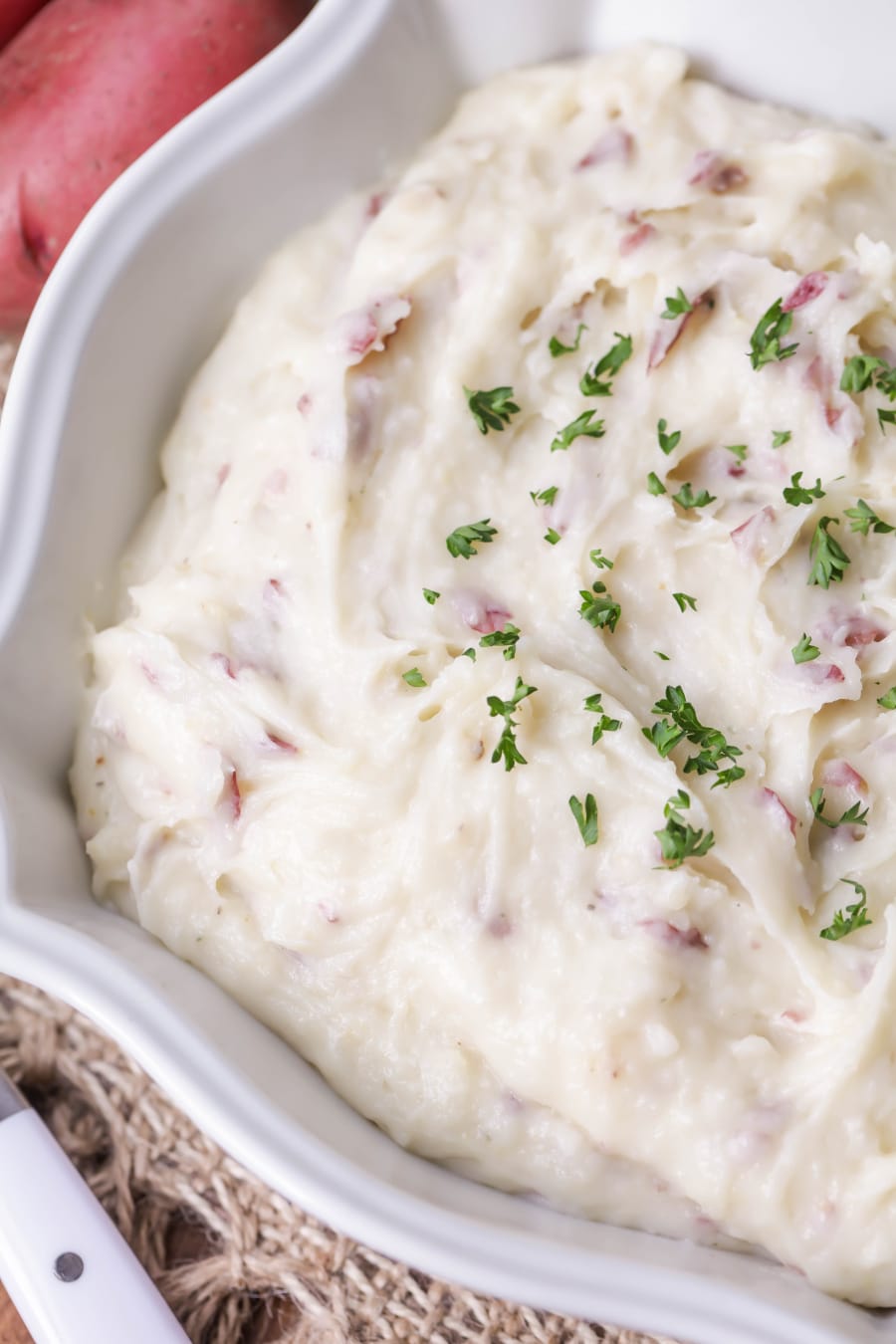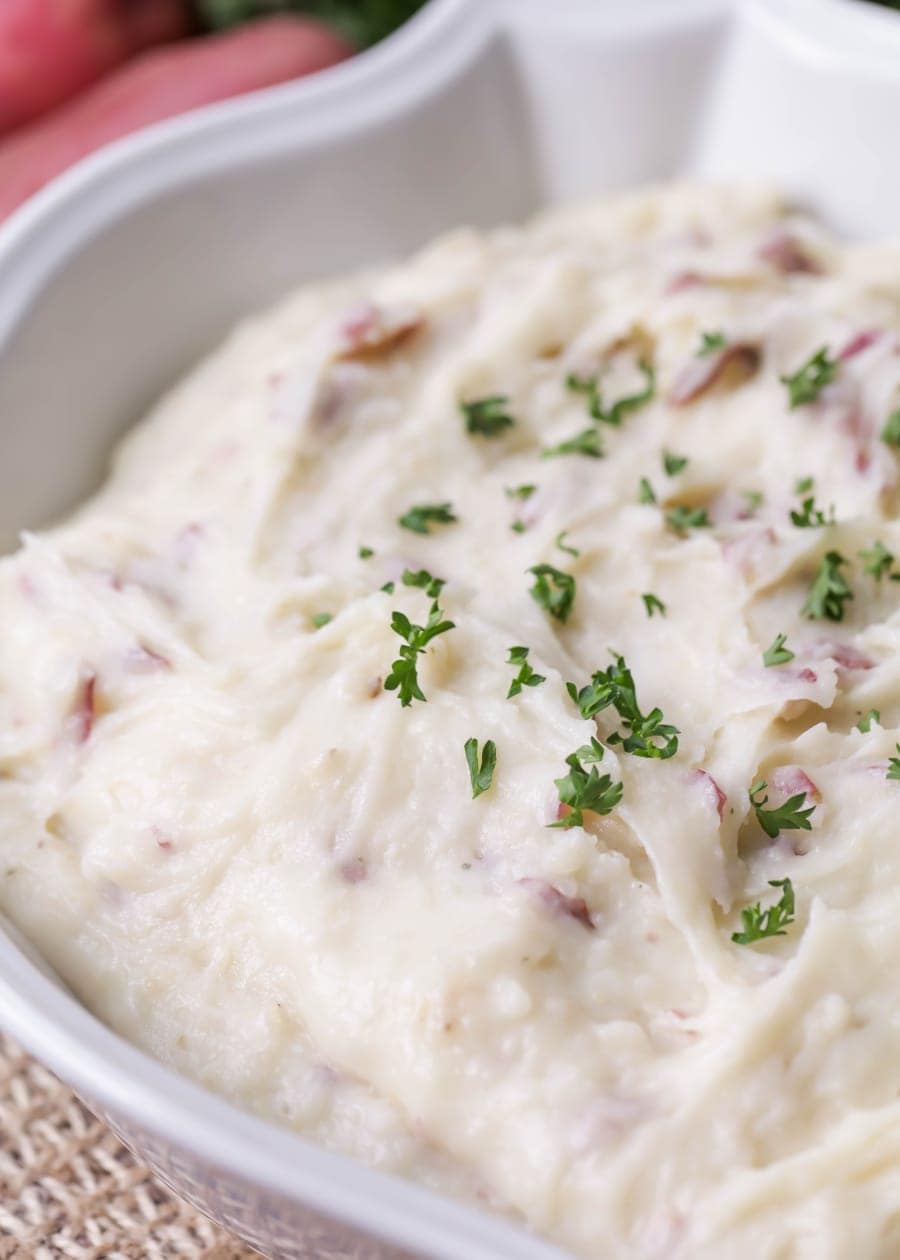 For more red potato recipes, check out:
How to make Mashed Red Potatoes:
Garlic Red Mashed Potatoes
These Garlic Red Mashed Potatoes are creamy, flavorful potatoes perfect as a side dish with any meal!
Ingredients
8 medium red potatoes, quartered
2 teaspoons minced garlic
2 tablespoons butter
½ cup milk, warmed
1 teaspoon garlic salt (and more if desired)
½ teaspoon pepper
¼ cup grated Parmesan cheese
fresh parsley (optional)
Instructions
Place potatoes and garlic in a large pot and cover with water.
Bring to a boil. Reduce heat, cover and simmer for about 20 minutes (or until potatoes are tender).
Drain potatoes and place back in a pot. Add butter, milk, salt and pepper. Blend with hand mixer until it's the consistency you like. Stir in cheese and top with fresh parsley. ENJOY!