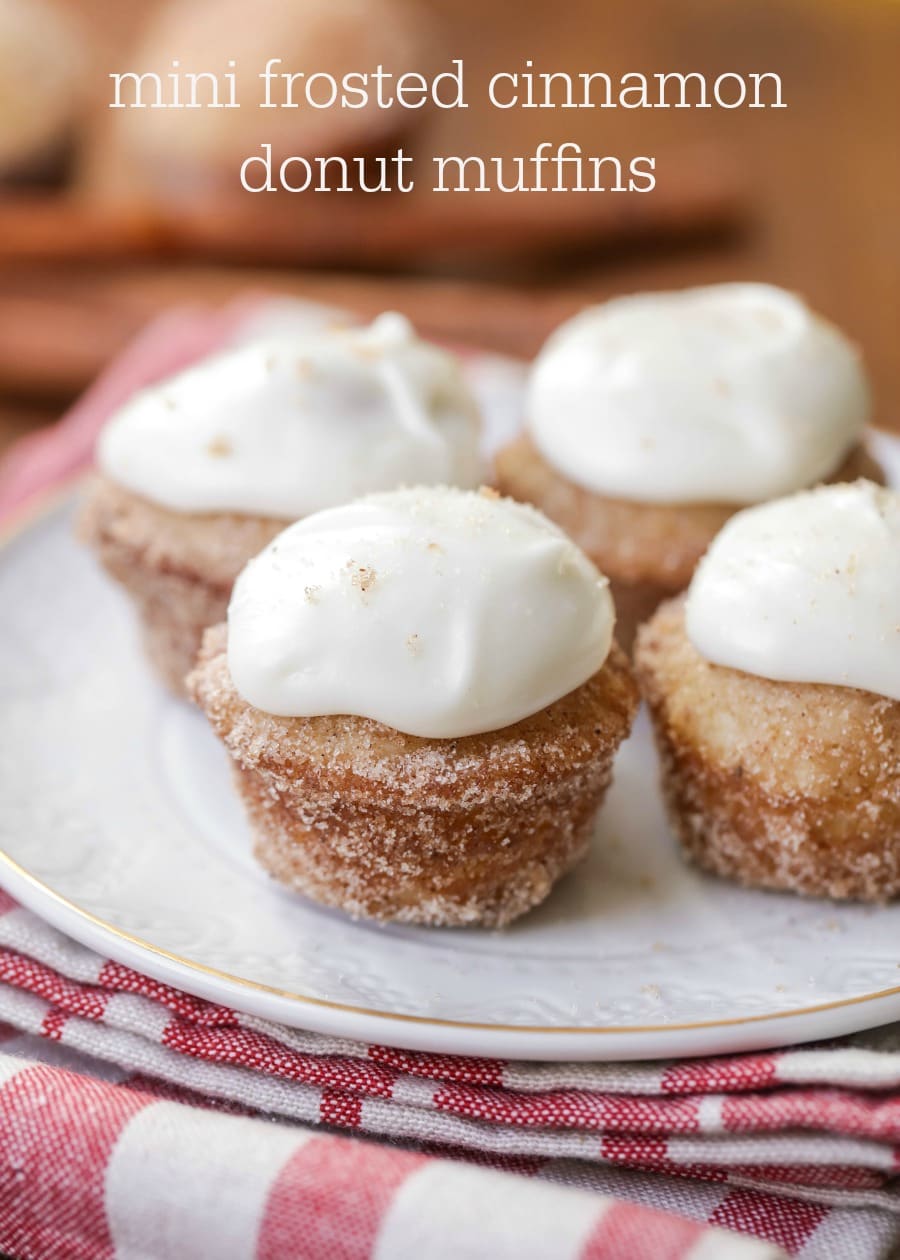 Hello blog world! Kellyn here with another Tried and True recipe, you are sure to love! After all, we do not share recipes, we ourselves, do not love. And what is not to love about these Mini Frosted Cinnamon Donut Muffins? The pictures say it all! These tiny donut muffins are covered in cinnamon and sugar and are topped with an amazing cream cheese frosting!!
These bite-sized goodies were such a hit that we had wished we had doubled the recipe. They're tiny, but don't let that fool you. You'll wish you had a baker's dozen for yourself! Personally, I loved that this was a quick recipe to throw together. We ended up adding frosting (because what isn't better with frosting?!), and it was a huge hit. If you want them a little lighter, go without the frosting. Either way, they tasted great! We hope you enjoy these tiny muffins as much as we did.
Here is the printable recipe:
Mini Frosted Cinnamon Donut Muffins Recipe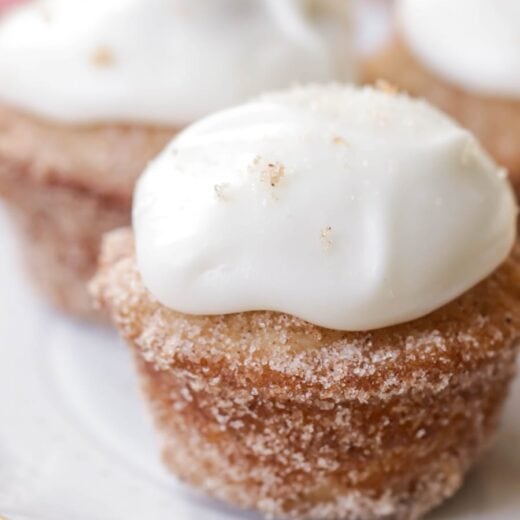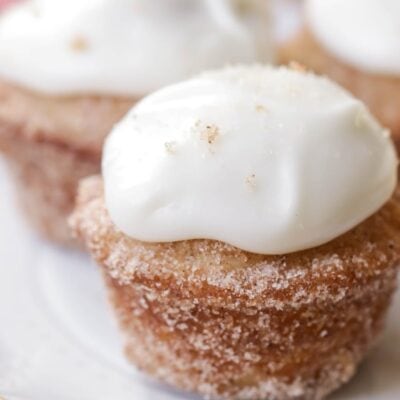 Mini Frosted Cinnamon Donut Muffins - mini donut muffins, rolled in cinnamon sugar, and topped with a DELICIOUS cream cheese frosting. It's hard not to eat the whole batch!!
Ingredients
Donut Muffin
1/2

cup

white sugar

1/4

cup

margarine

melted

3/4

tsp

ground nutmeg

1/2

cup

milk

1

tsp

baking powder

1

cup

all purpose flour
Cinnamon Sugar
1/4

cup

margarine

melted

1/2

cup

white sugar

1

tsp

ground cinnamon
Instructions
In a large bowl, mix sugar, margarine, and nutmeg. Stir in milk, then baking powder and flour until just combined. Fill greased mini muffin cups about half full.

Bake at 375 for 13-16 minutes, until the muffin tops are lightly golden.

In a separate bowl, mix together your ½ cup of sugar with the cinnamon. Removed baked muffins from the cup and dip in ¼ cup melted margarine and roll in the cinnamon sugar mixture.

While muffins are cooling, blend all frosting ingredients. Add to top of muffins and Enjoy!!!
Adapted from allrecipes.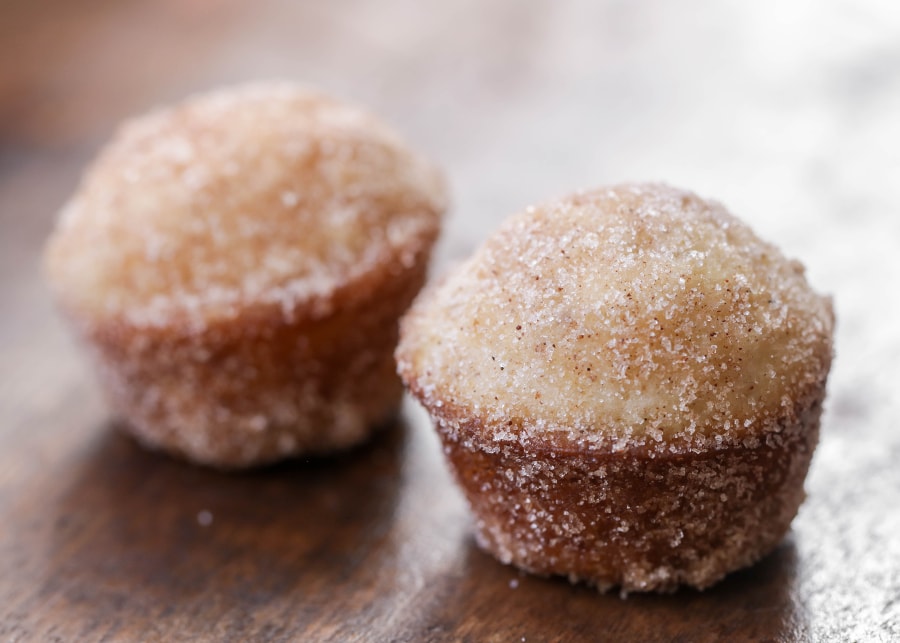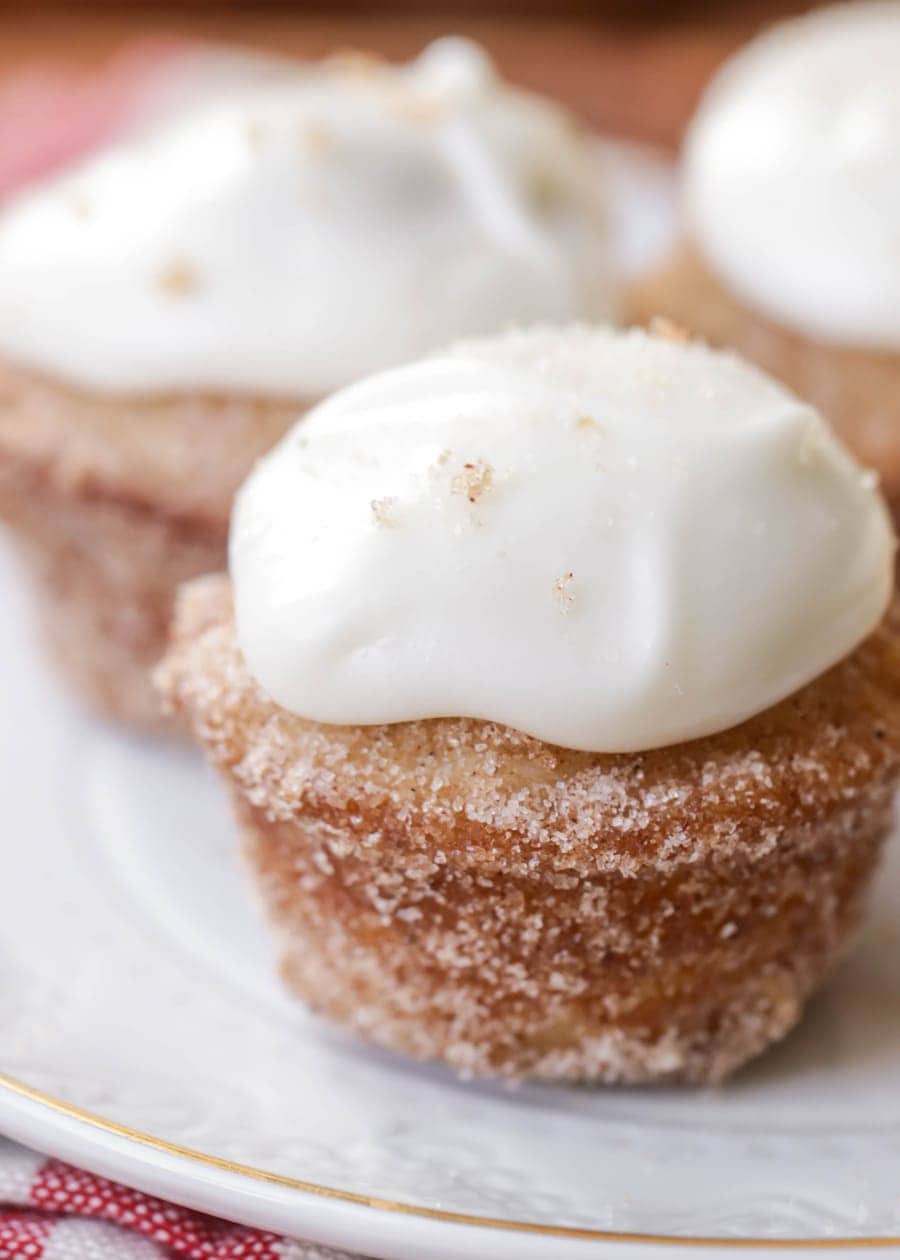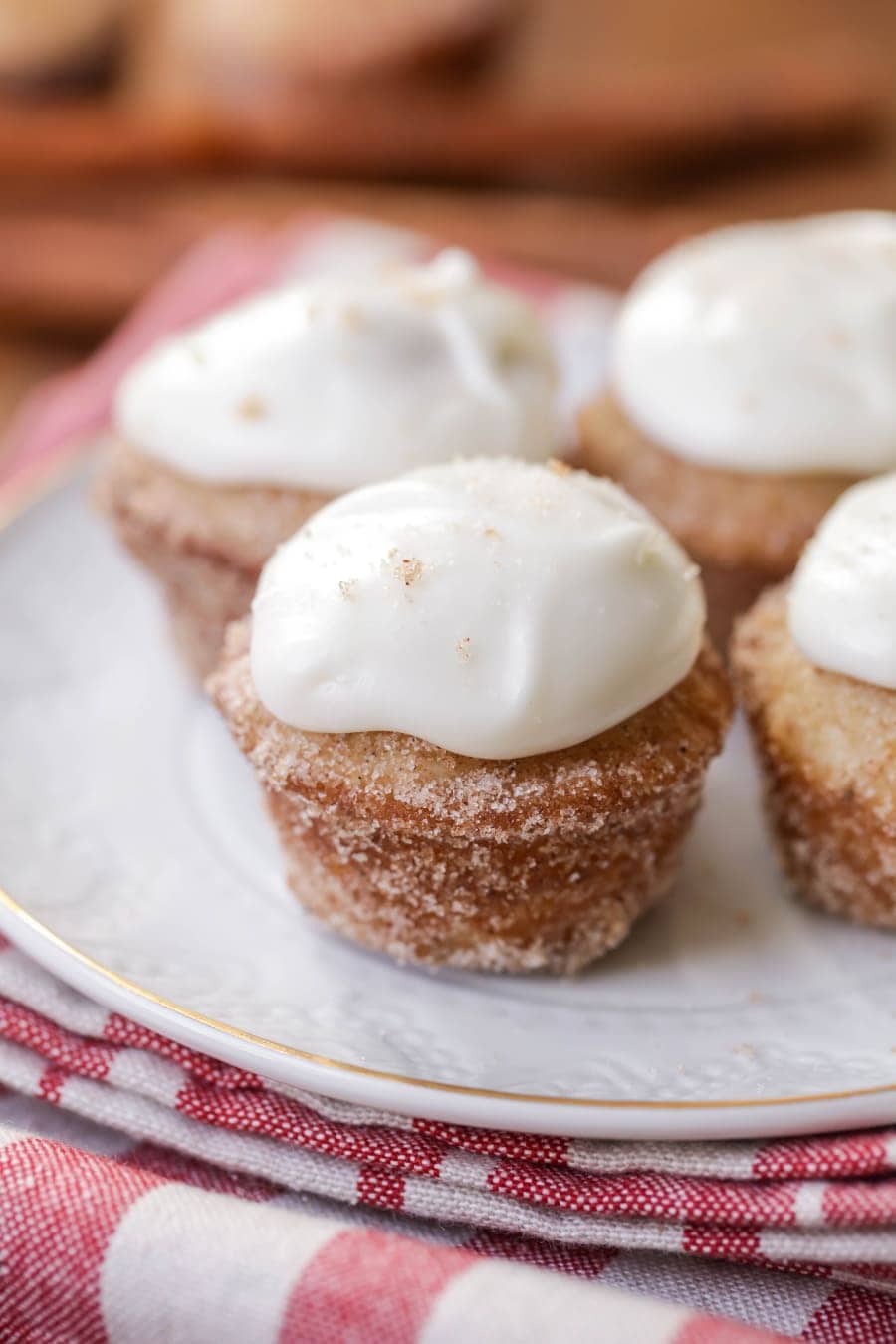 Can't wait to make these again!!
DIFFICULTY: easy
HOW MANY DOES IT FEED: 12 muffins
ANY CHANGES MADE: ours only made 12 muffins. We cooked for 13 minutes, added a yummy frosting the the top
ANY SUGGESTIONS FOR NEXT TIME: need
For more of our favorite muffins, take a look at these recipes:
ENJOY!