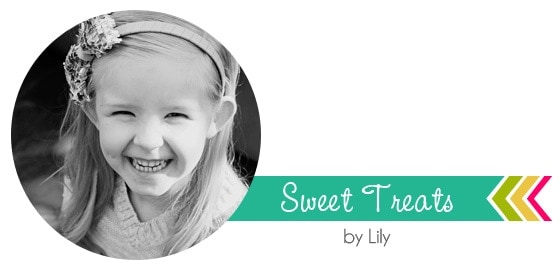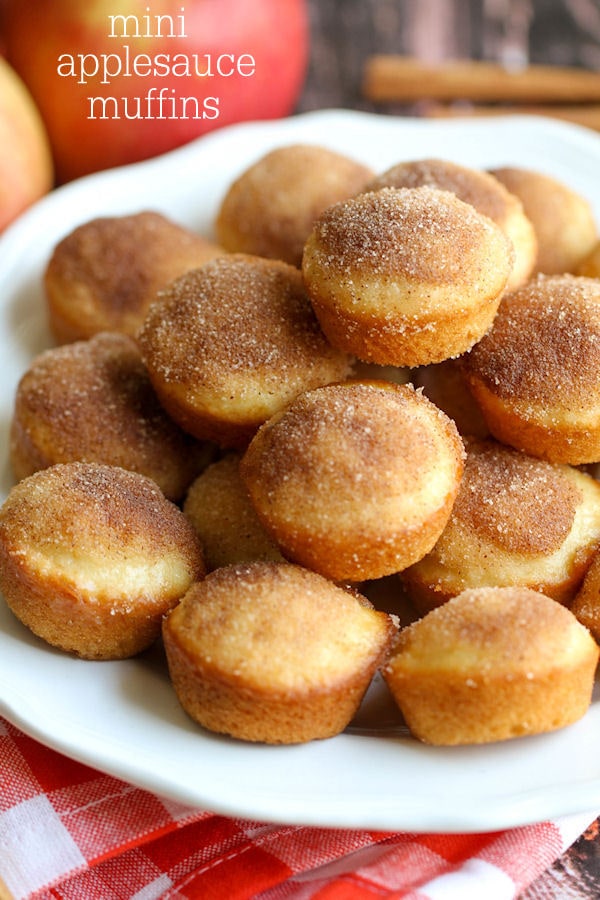 Hellllllllllllllllo, again!
It's me, Lily!
MY OTHER RECIPES
Are you having a great Easter weekend? I'm having SO much fun! I have a 3-day weekend!! Last night we had a little party at our house, and it was awesome. We had pizza, dessert, and made crafts and had a Glow-in-the-Dark Easter Egg Hunt. Me and my friend were in charge of craft stations. I was in charge of the Easter Egg craft and she was in charge of the Bunny and Chicks Craft. It was really fun!
Has your Easter weekend been good? I sure hope so. My mommy and I are going to dye some Easter eggs tomorrow, and I can't wait!
Today, I'm sharing a recipe for Mini Applesauce Muffins. They were delicious. I liked that there was applesauce in them and I LOVED the cinnamon and sugar top. They were really easy to make and I think everyone in your family will like them.

Mini Applesauce Muffins
http://www.plainchicken.com/2013/05/mini-applesauce-muffins.html
Ingredients
¼ cup butter, softened
⅓ cup sugar
1 eggs
1 kid-size applesauce cup (or ½ cup applesauce)
1 cup all-purpose flour
¼ tsp salt
½ TB baking powder
2 TB butter, melted
¼ cup sugar
½ tsp cinnamon
Instructions
Preheat oven to 350. Lightly spray mini muffin pan with cooking spray. Set aside.
Cream butter and sugar until well combined. Fold in egg and applesauce.
Combine the rest of the dry ingredients in a separate bowl and mix. Add this to the wet ingredients and mix well.
Spoon batter into greased mini muffin pan. Fill each ⅔ full. Bake for 11-13 minutes.
Let cool for a bit.
In a separate bowl, combined sugar and cinnamon. Also, melt butter in another bowl.
Dip muffins into melted butter and then into the cinnamon and sugar mixture. ENJOY!
Recipe adapted from Plain Chicken.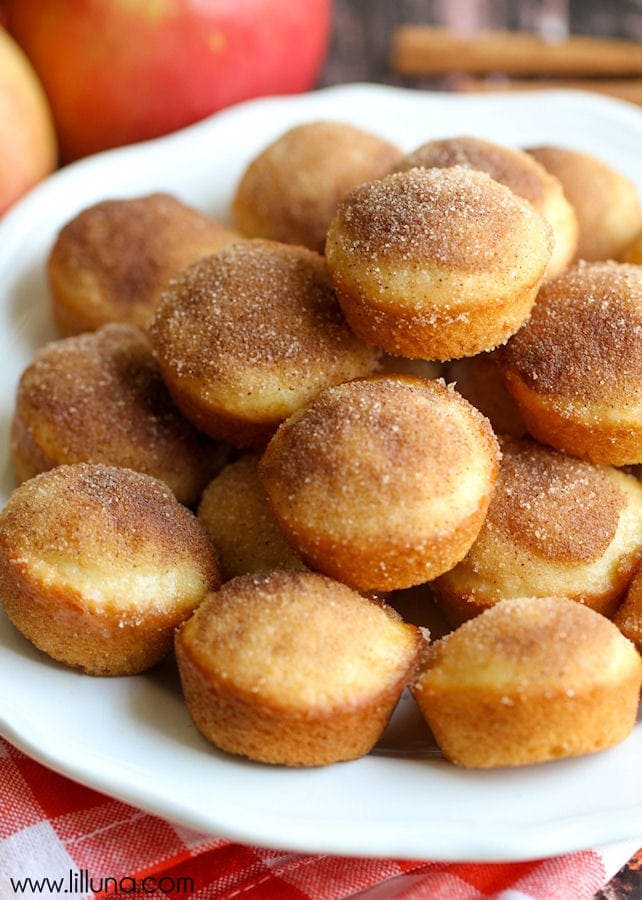 Hope you like my delicious recipe for the day, and I hope your kids like them too!
I hope you can come back again soon for more yummy treats from me.
Love, Lily
————————————————–
For more apple treats, check out: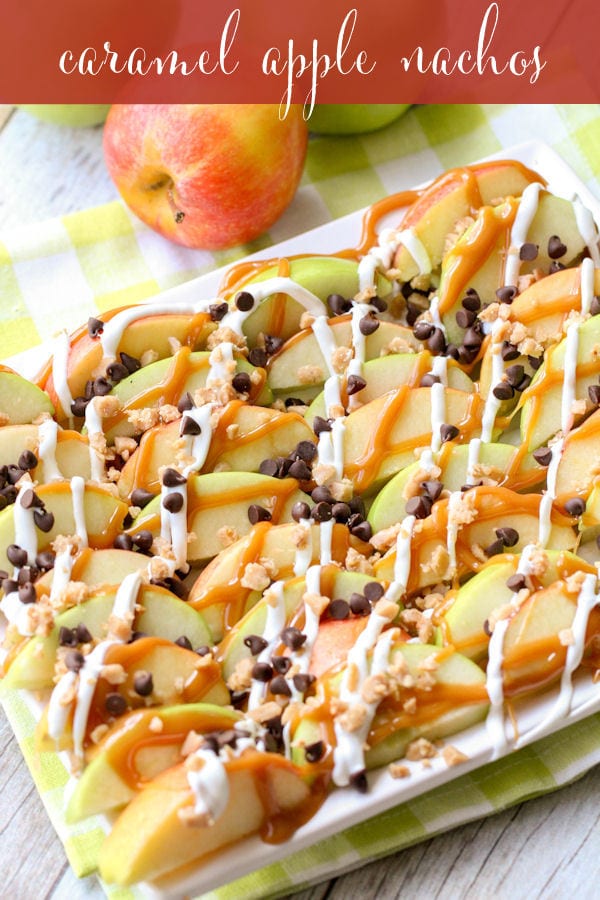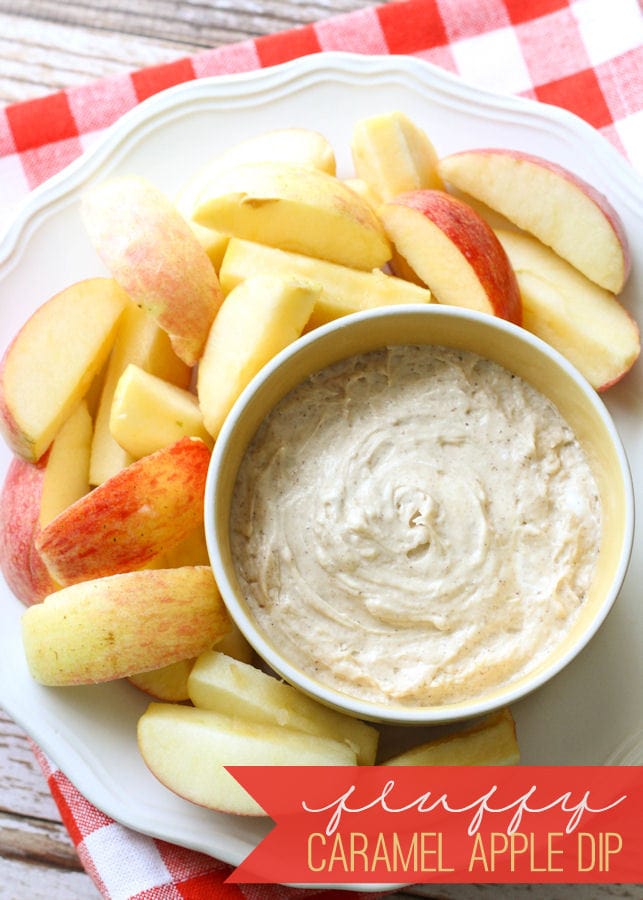 For all treats on the site go HERE.
For all recipes go HERE.
And get weekly emails with monthly freebies by signing up for the Lil' Luna newsletter. 🙂
For even more great ideas follow me on Facebook – Pinterest – Instagram – Twitter – Periscope – Snapchat.
Don't miss a thing – Sign up for the Lil' Luna Newsletter today!
Have a good Easter weekend!
ENJOY!!
BEHIND THE SCENES AT LILLUNA.COM: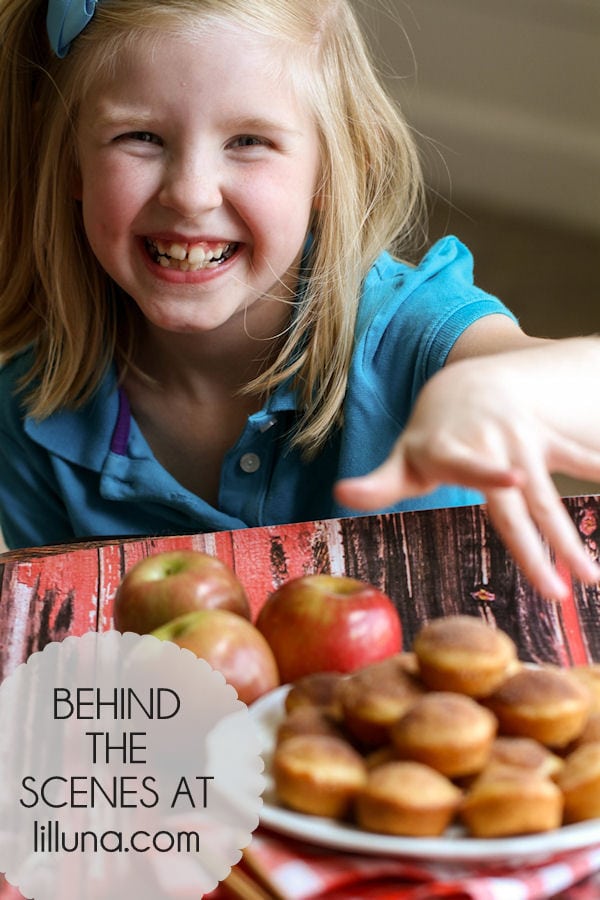 SEE! I told you I really liked them!! 😉