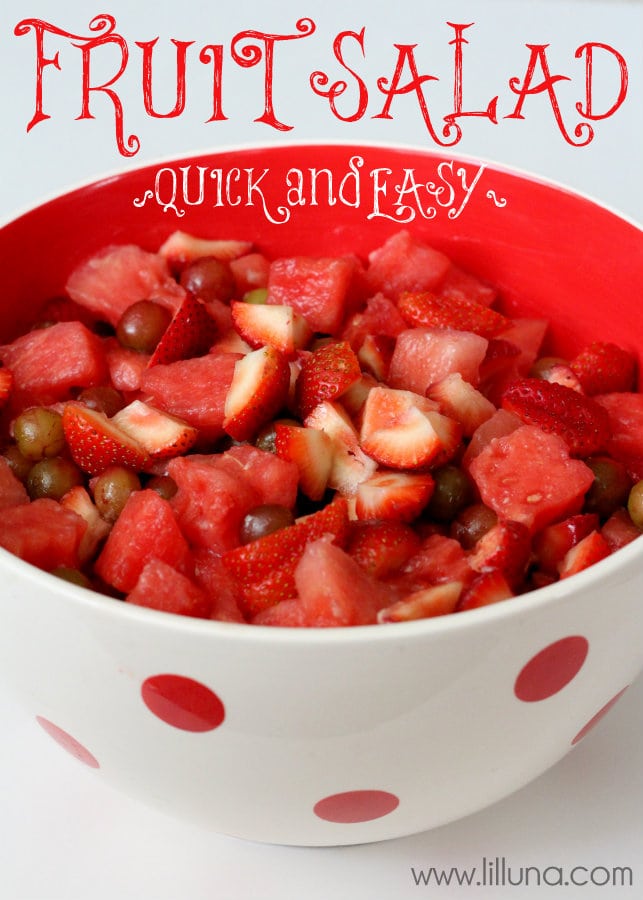 Are you loving all the seasonal fruit right now? I sure am! We've bought grapes, strawberries and watermelon every week for the last few months and I LOVE it (mostly because this is also the cheapest time of year to get them!) I know watermelon is just one of those fruits you think most of during the summer (and for me, especially around the Fourth). Strawberries are just good NO MATTER WHAT. I love to slice them up ad add a bit of Cool Whip for a summer treat. And then there are grapes – purple or green, they are just good!! My hubby likes to get them mostly because we like to see how high we can toss them and catch them in our mouths. Yes, we did this just last week and I continues to find purple grapes through out our kitchen the next day. LOL.
Anyway, I had seen on Pinterest that you could add pudding mix to your fruit bowl to make it taste even sweeter. We've added sugar and COOL WHIP before so I knew we needed to give this method a try.
Super yummy and super easy!
For ours we combined:
– 1 medium seedless watermelon, cubed
– 2 pints of strawberries, sliced
– 3 cups of grapes
– ⅓ cup dry white chocolate pudding mix
We then gently stirred everything until it was all coated and refrigerated it for an hour.
It ended up tasting delish!! The pudding added just a sweet taste to it and made it super refreshing as it mixed with all the fruit juices.
I would even try it with regular vanilla pudding as well.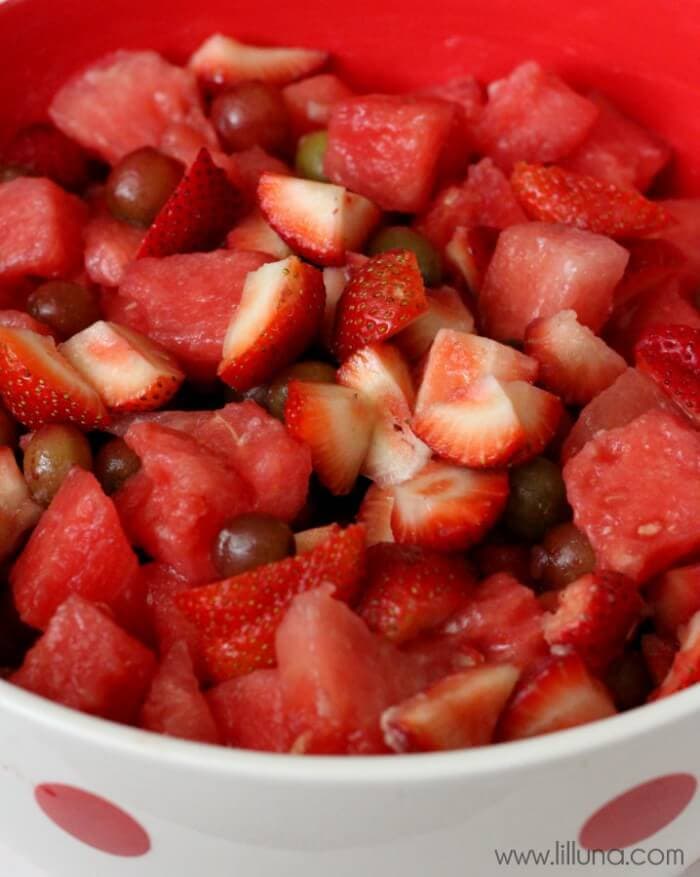 If you're looking for something quick and refreshing then I'd highly recommend this.
You also can't beat serving fruit with good ol' COOL WHIP (my personal favorite).
If you'd like to make a Fruit Dip to go with this instead, I suggest this one: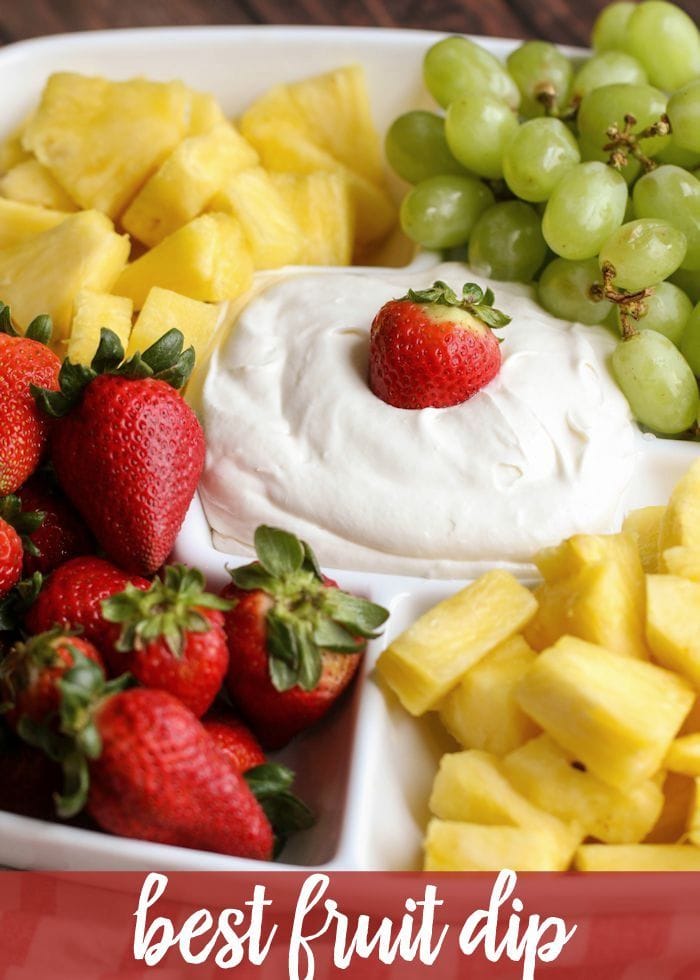 It's our favorite and is really easy to make. 🙂
For a couple more Fruit Dip recipes, be sure to try: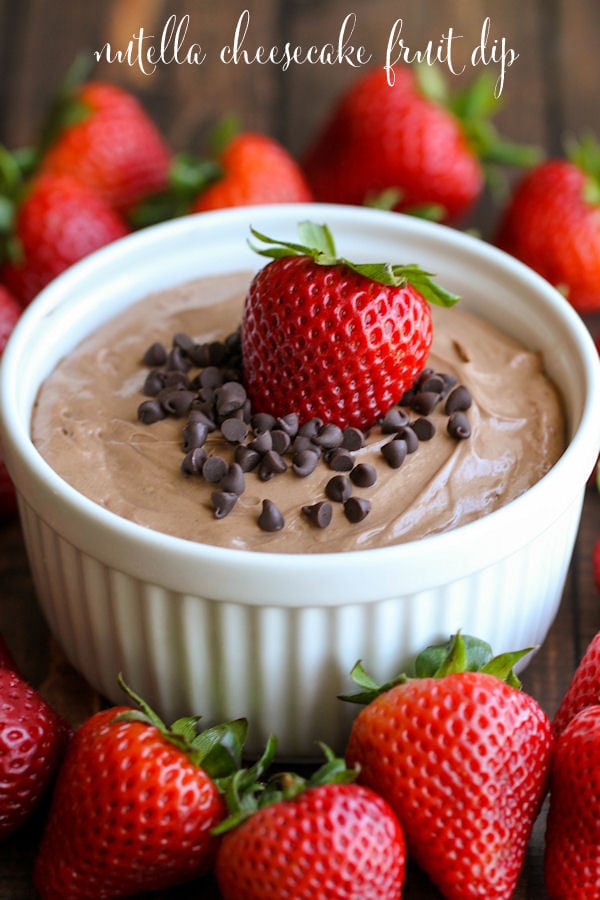 SO, what's your favorite Fruit Salad? If you have one that can be found online leave a link. I'd love to check it out. 🙂
For all Salad recipes go HERE.
For all Recipes go HERE.
And get weekly emails with monthly freebies by signing up for the Lil' Luna newsletter. 🙂
For even more great ideas follow me on Facebook – Pinterest – Instagram – Twitter – Periscope.
ENJOY!