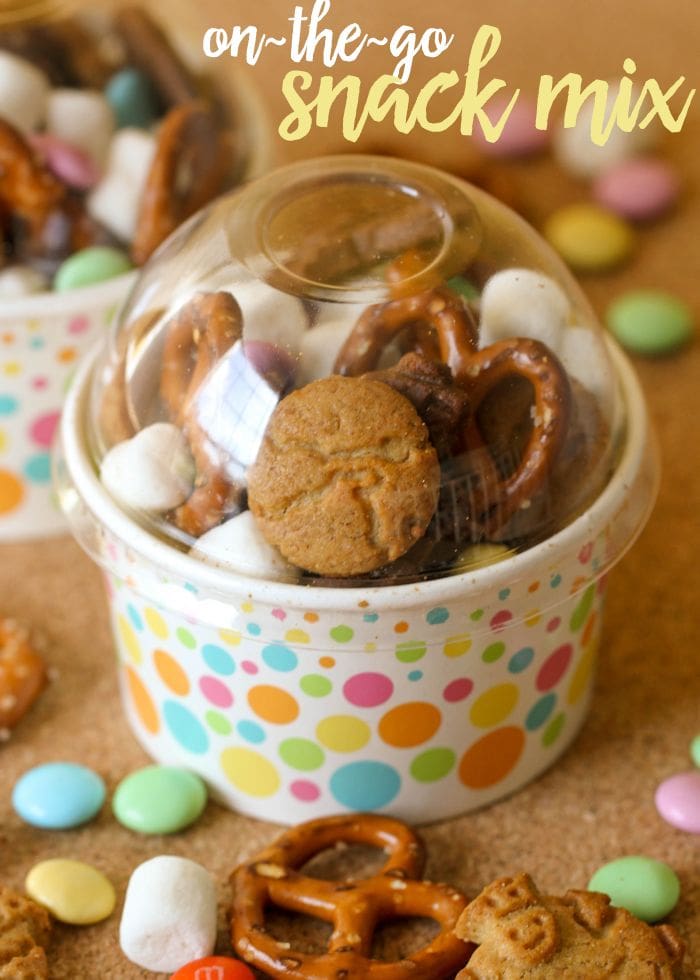 We are ALWAYS on the go here in the Merkley family. It makes things crazy but fun. Summers are especially a good time with weekly trips to the park and splash pad. We also live close to the beach and try to go there often for some sand castle building and sea shell collecting. Houston is so big that practically any where we go here is a mini road-trip (especially with the crazy traffic – LOL!) That means we are always looking for on-the-go snacks that are yummy and filling to take with us. With 5 kids, I'm always sure to have treats on hand, because they get hungry quick and are always asking for food. I'm sure you can relate. 😉
Recently, I put together a sweet and salty on-the-go Snack Mix using Horizon Organic Snack Grahams that I knew the kids would enjoy. These Graham Crackers are already a favorite at the house so combining them with pretzels, marshmallows, and M&Ms were bound to be a hit. I found some adorable Baking Cups from Wal-Mart that I put the mix in that made them even more perfect for our adventures. If you can't find the cups, no need to fret. You can put them in cups and place them in a little plastic bag (I also found the plastic bags in the Wilton section of Wal-Mart). and tie them up.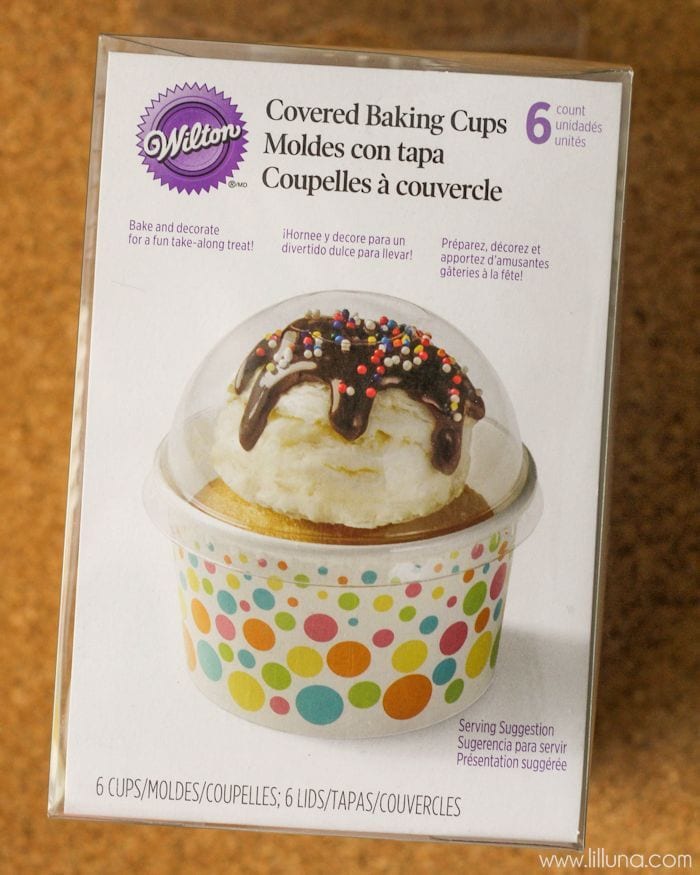 Found these cute cups at Wal-Mart. Perfect for trips!
The kids LOVE the Horizon Organic Snack Grahams – all 3 flavors are a hit at our house.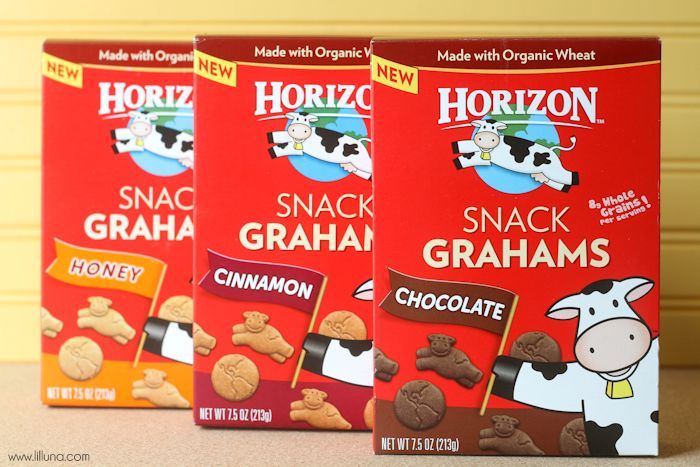 The Sandwich Crackers are also a hit at our house. They're also great for on the road snacks.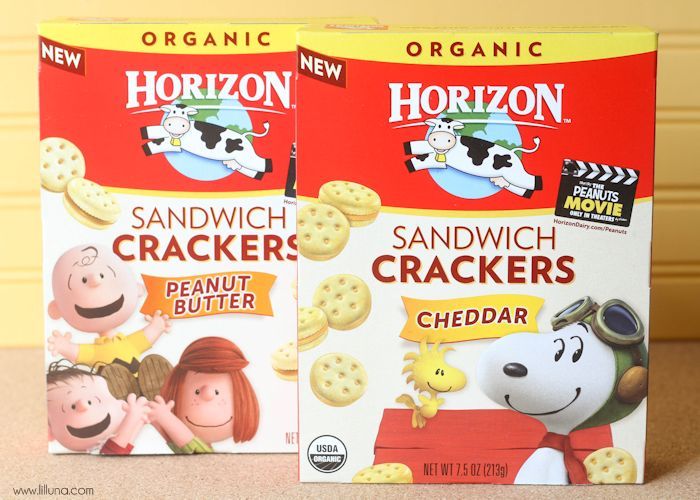 For the mix, I combined the following:
1 cup Horizona Organic Chocolate Snack Grahams
1 cup Horizona Organic Honey Snack Grahams
1 cup mini marshmallows
1 cup pretzels
1 cup M&Ms
This made about 5 cups of mix. 🙂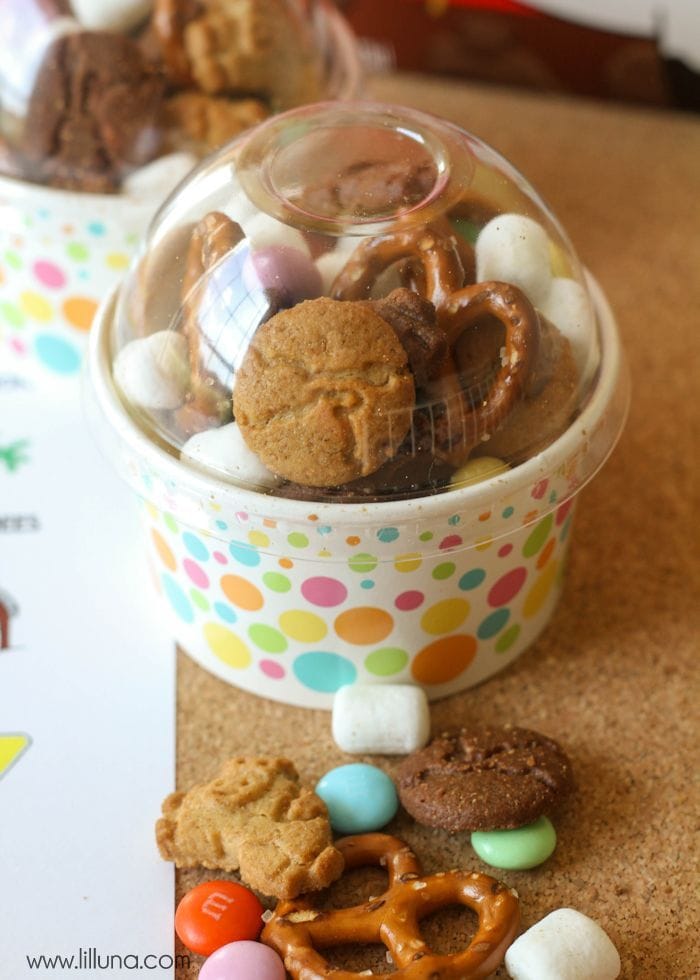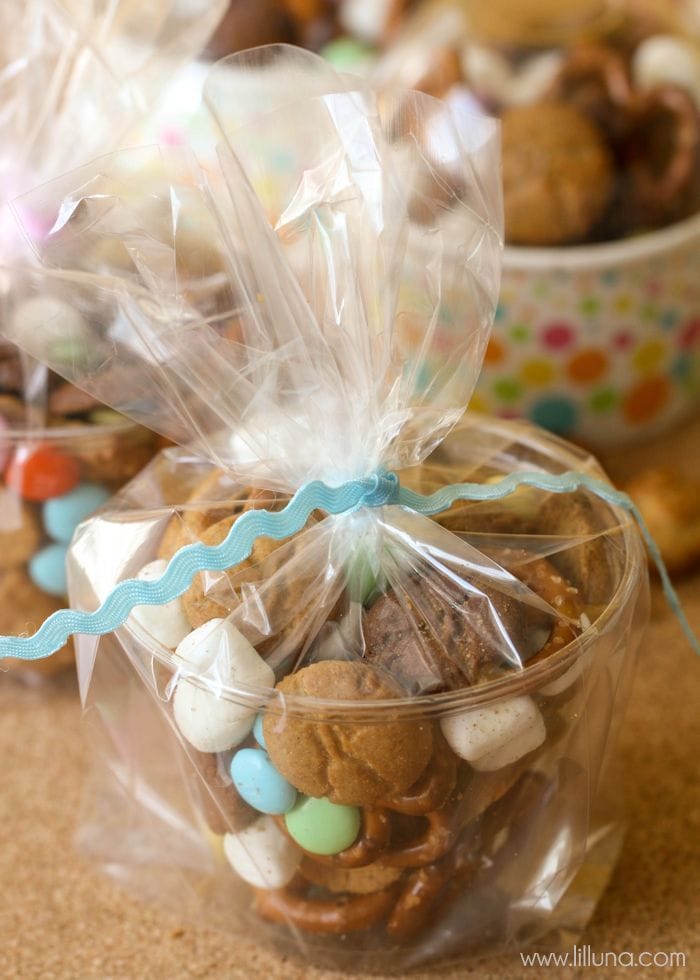 No baking cups – no worries. Just put in a cup and in a plastic favor bag, tie some ribbon on top, and you have a cute way to contain the mess while on the road. 😉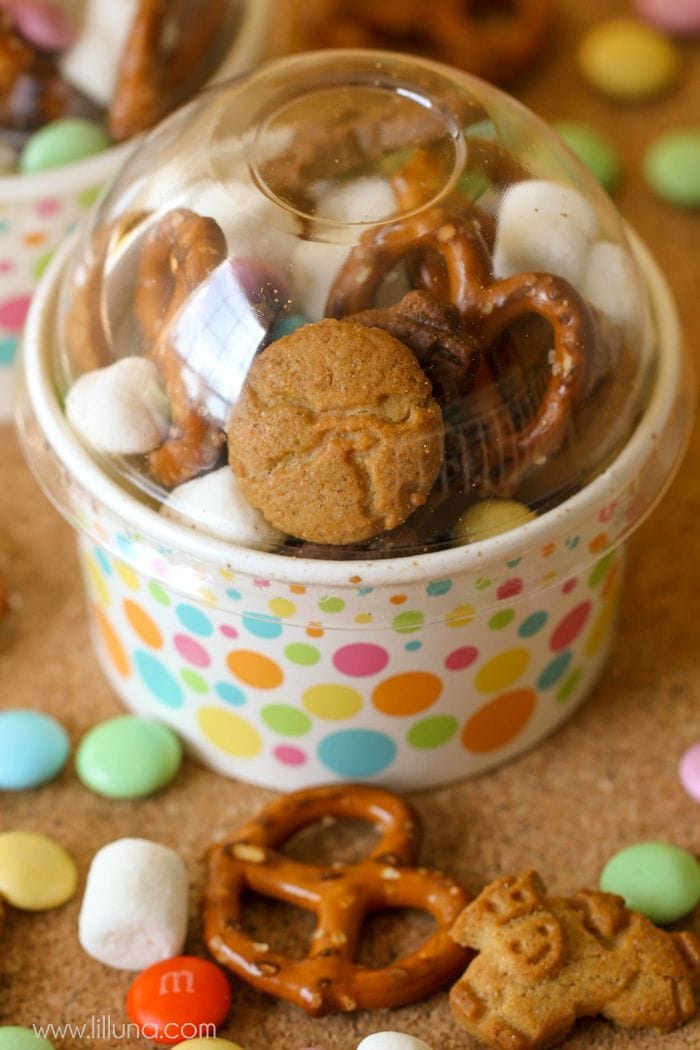 Because we are always on the road and enjoying some family fun exploring Texas, I wanted to also put together a FREE Road Trip Scavenger Hunt. My kids are ALL about playing games while we travel, and I'm happy to say we've only turned on the car DVD player 4 times since we bought it a year ago. I knew they'd love the Scavenger Hunt, and I think your kids will too. It's perfect for road trips or even in-town trips that are going to take a little longer than normal. 😉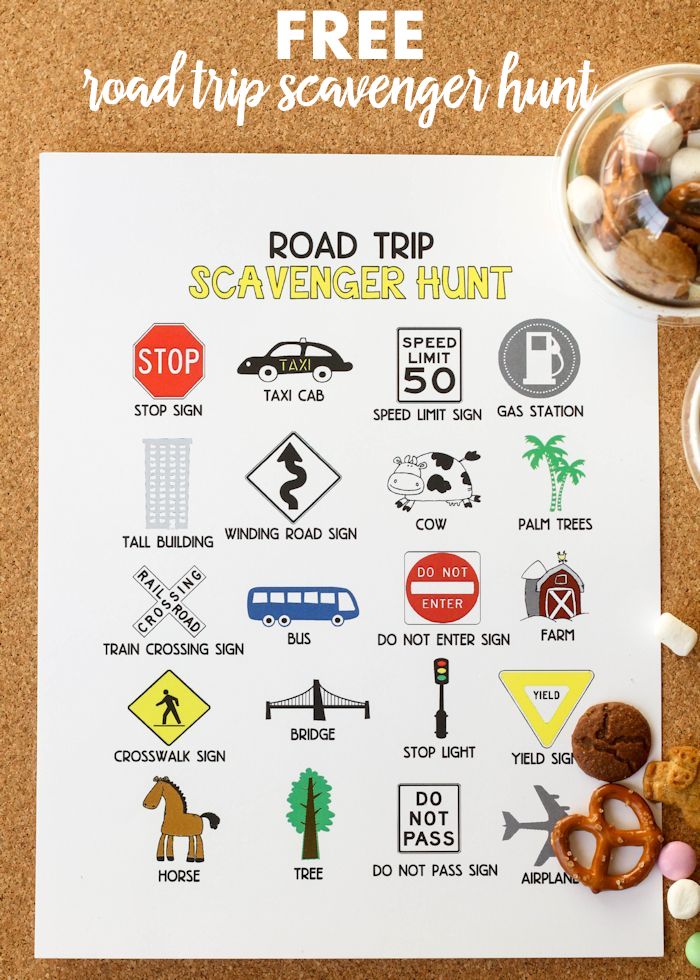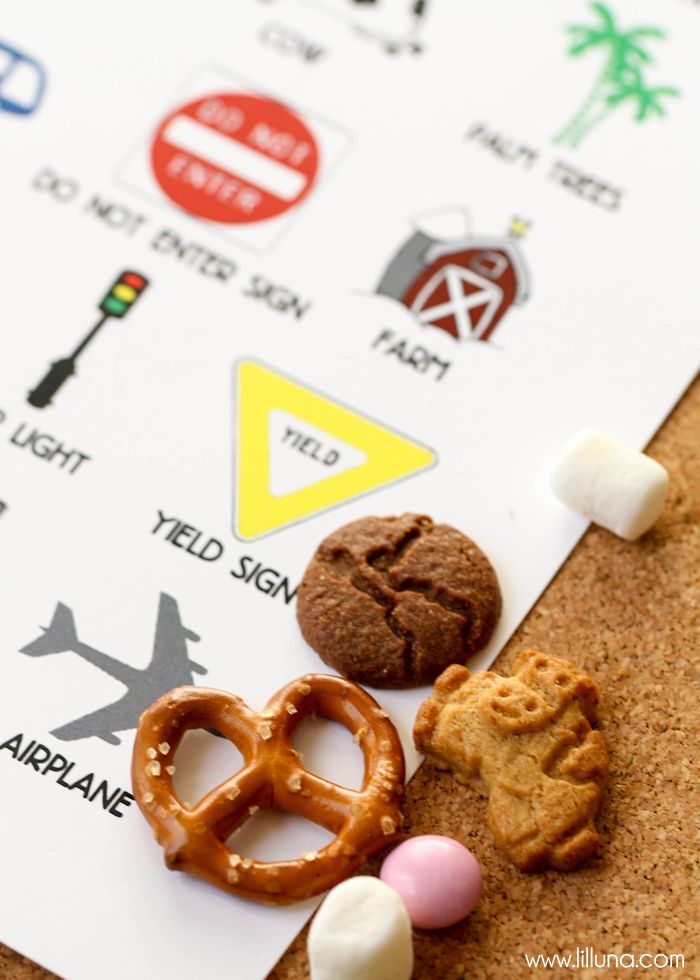 TO DOWNLOAD THE SCAVENGER HUNT: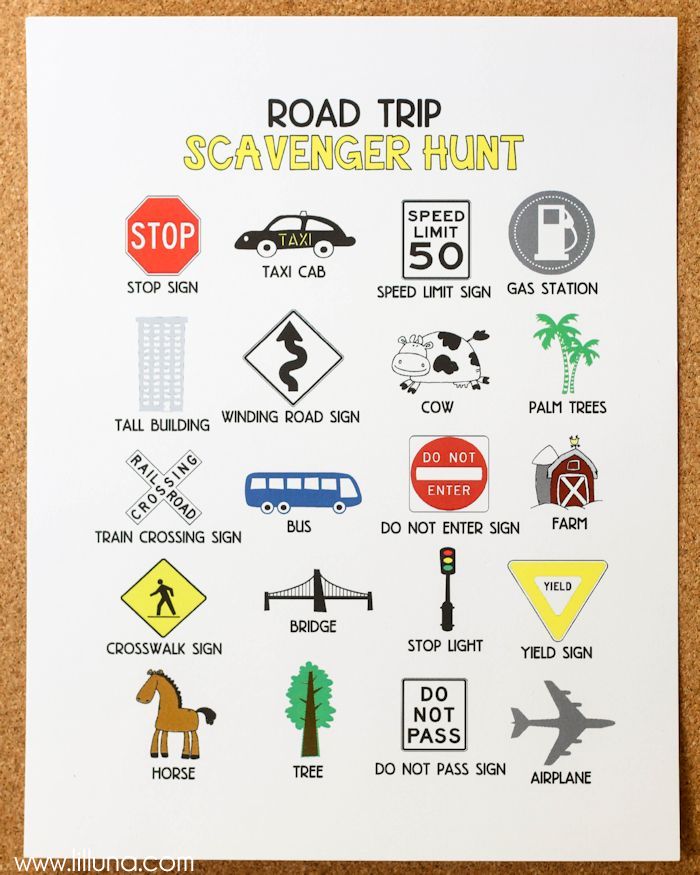 I hope you guys can use these prints and the Snack Mix recipe while you're on-the-go this summer!!
For more information about Horizon Organics follow them here – Twitter – Pinterest – Instagram –Facebook. #HorizonSnacks
ENJOY!
This is a sponsored conversation written by me on behalf of Horizon Organic. The opinions and text are all mine.