This post is sponsored by Walmart. As always, all opinions are 100% my own.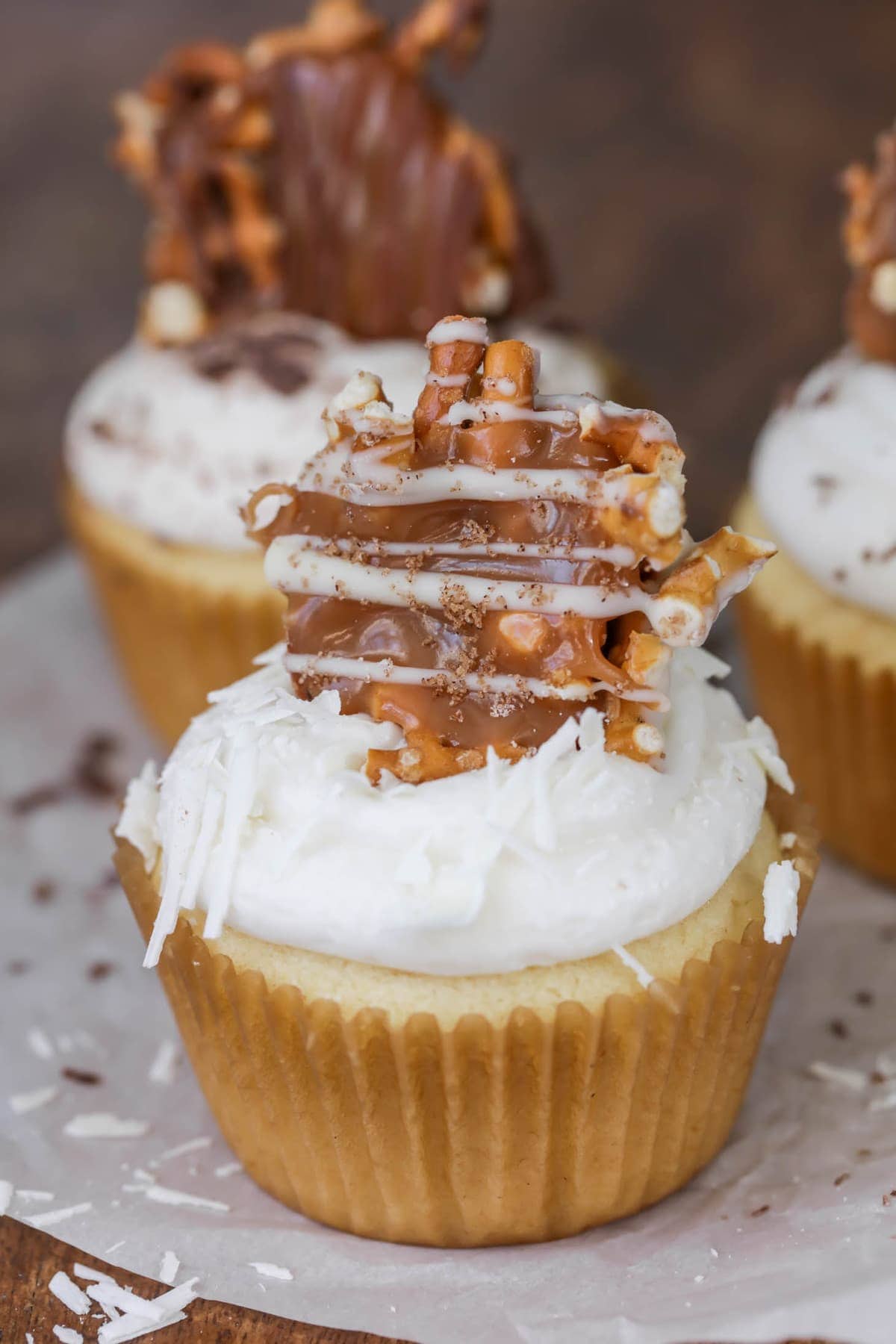 Who here loves CUPCAKES?! We sure love them in our family. During the holidays, we especially love to make (and devour) homemade versions like today's Vanilla Cupcakes recipe. Making them from a box is easier at times, but this recipe was so good you may never want to try a box version ever again!
Since cupcakes and treats are often given as gifts during the holiday season, we also wanted to share a simple way to jazz them up to look like they came straight from the fancy bakery. We used Walmart's Marketside desserts in this effort and made some amazing cupcakes topped with Marketside Gourmet Pretzel Crunchers. Not only are these pretzel crunchers delicious on their own (I'm mildly obsessed with the white chocolate, cinnamon and caramel version), but they made the great addition to our cupcake making them look like a million bucks. With the crunchers and some chocolate curls, no one will be able to resist these delicious cupcakes!!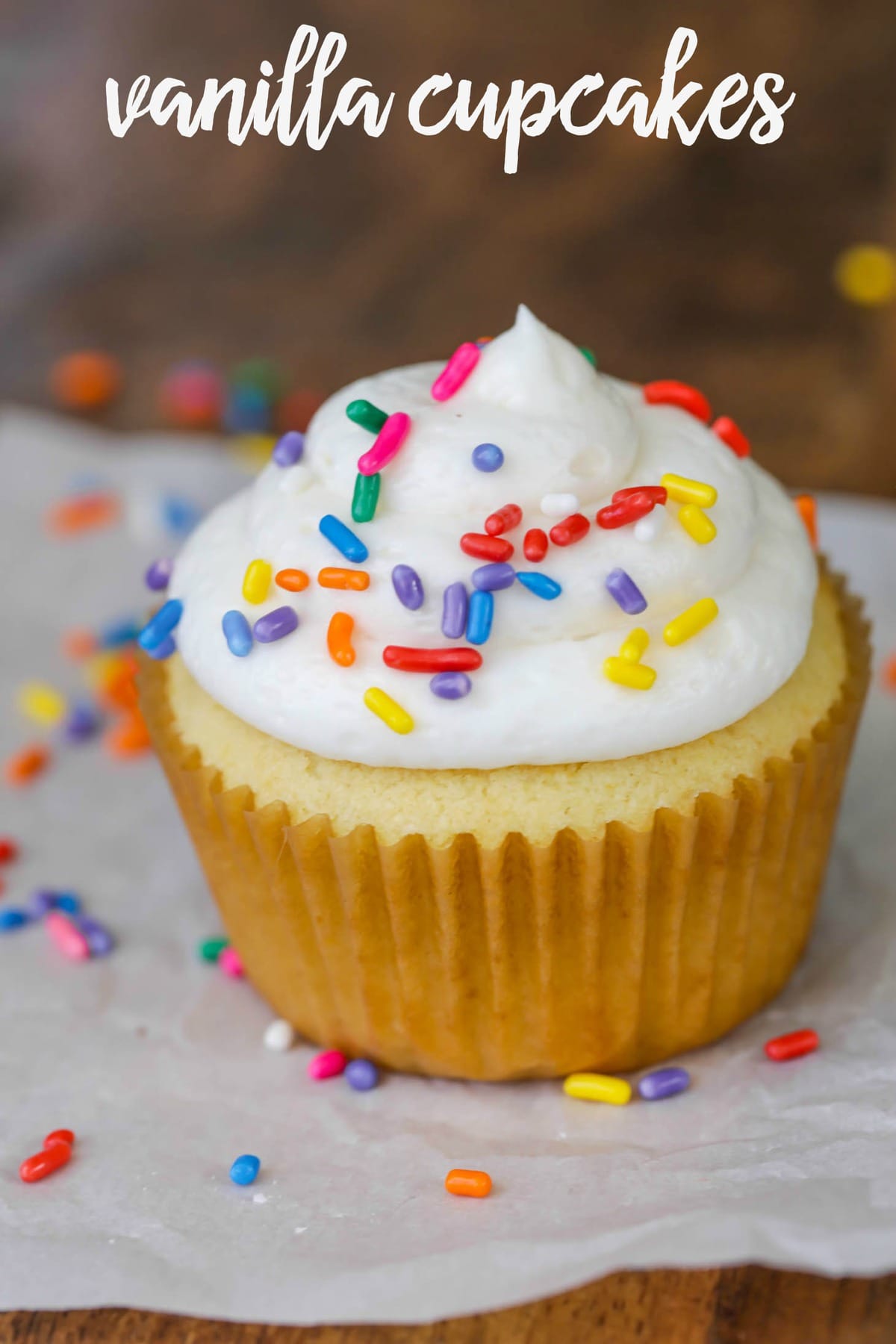 Standard vanilla cupcakes on their own are always good, but with a delicious topper, the recipient is getting two treats in one. And as I already mentioned before, it made the cupcakes look amazing making them perfect for any of your holiday parties and get togethers.
Making these vanilla cupcake is simple to do. You make the batter, bake them, top them with homemade vanilla buttercream frosting and a gourmet pretzel cruncher with chocolate curls – and you're set!!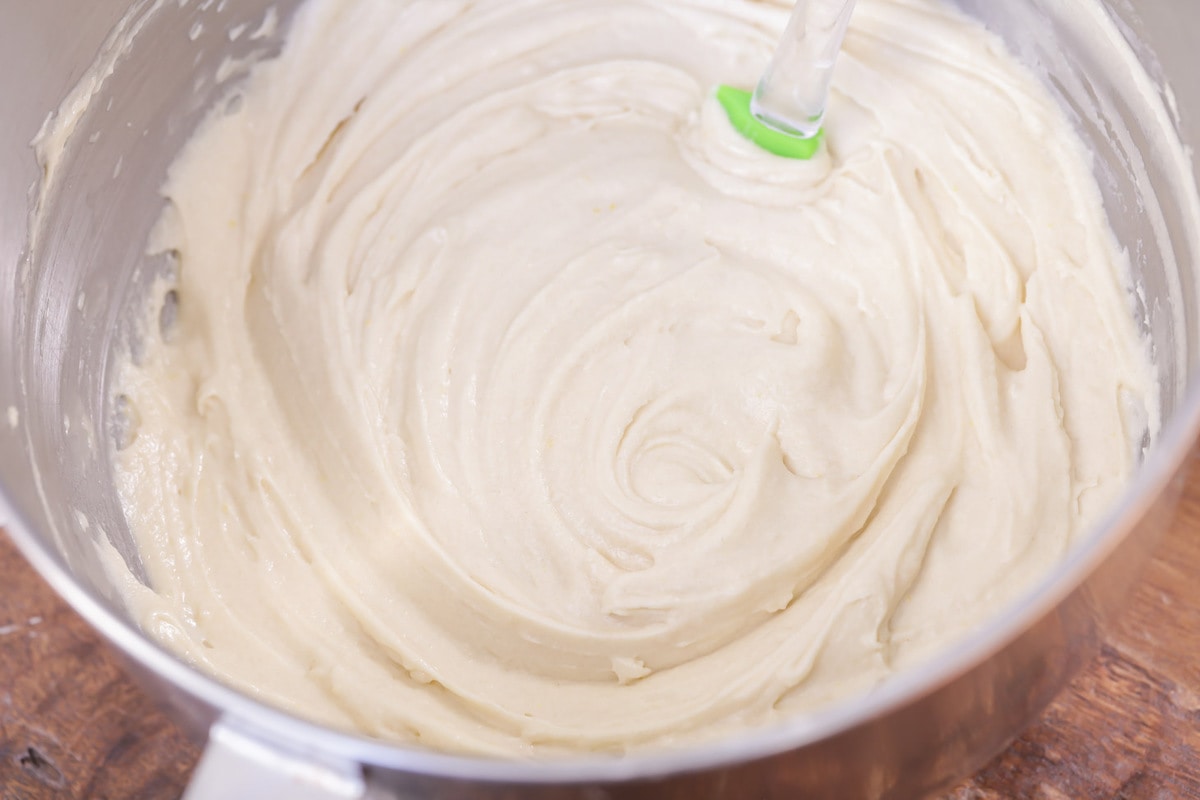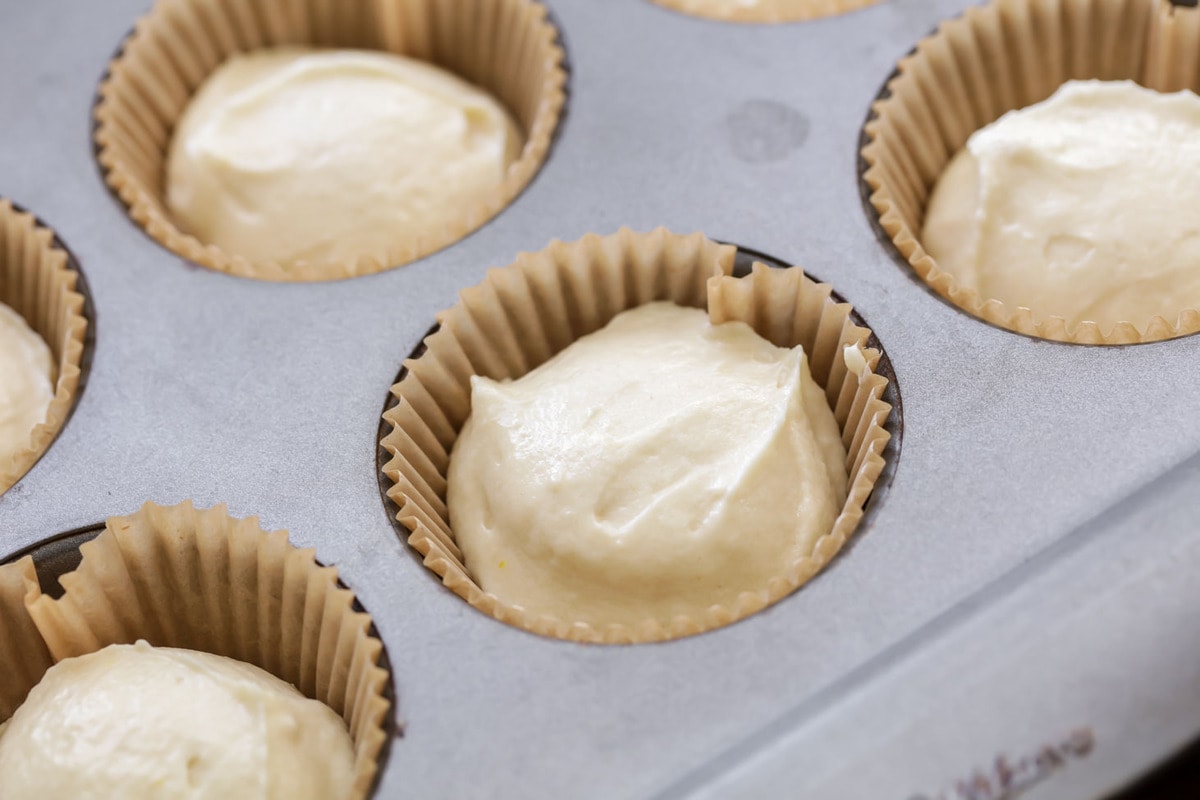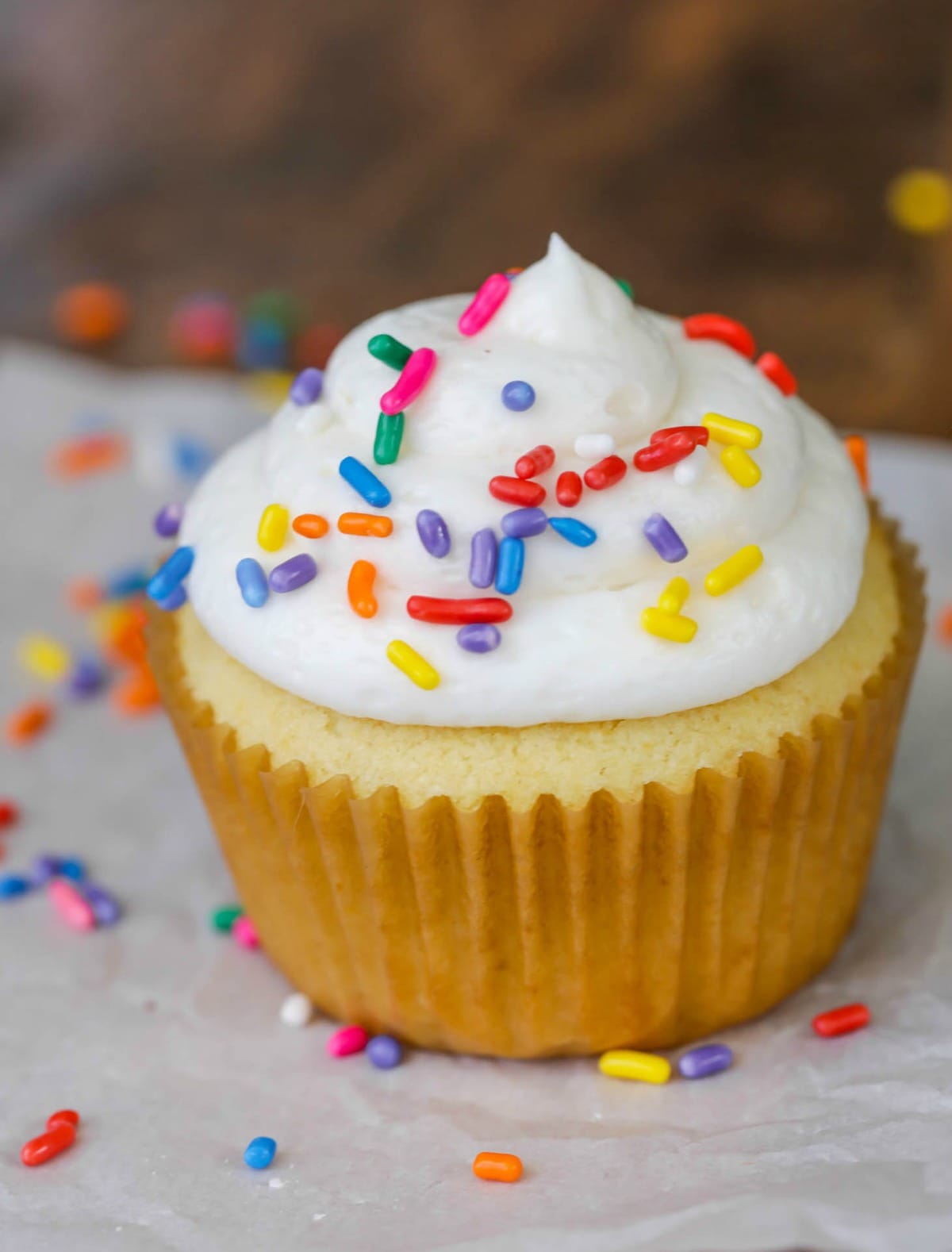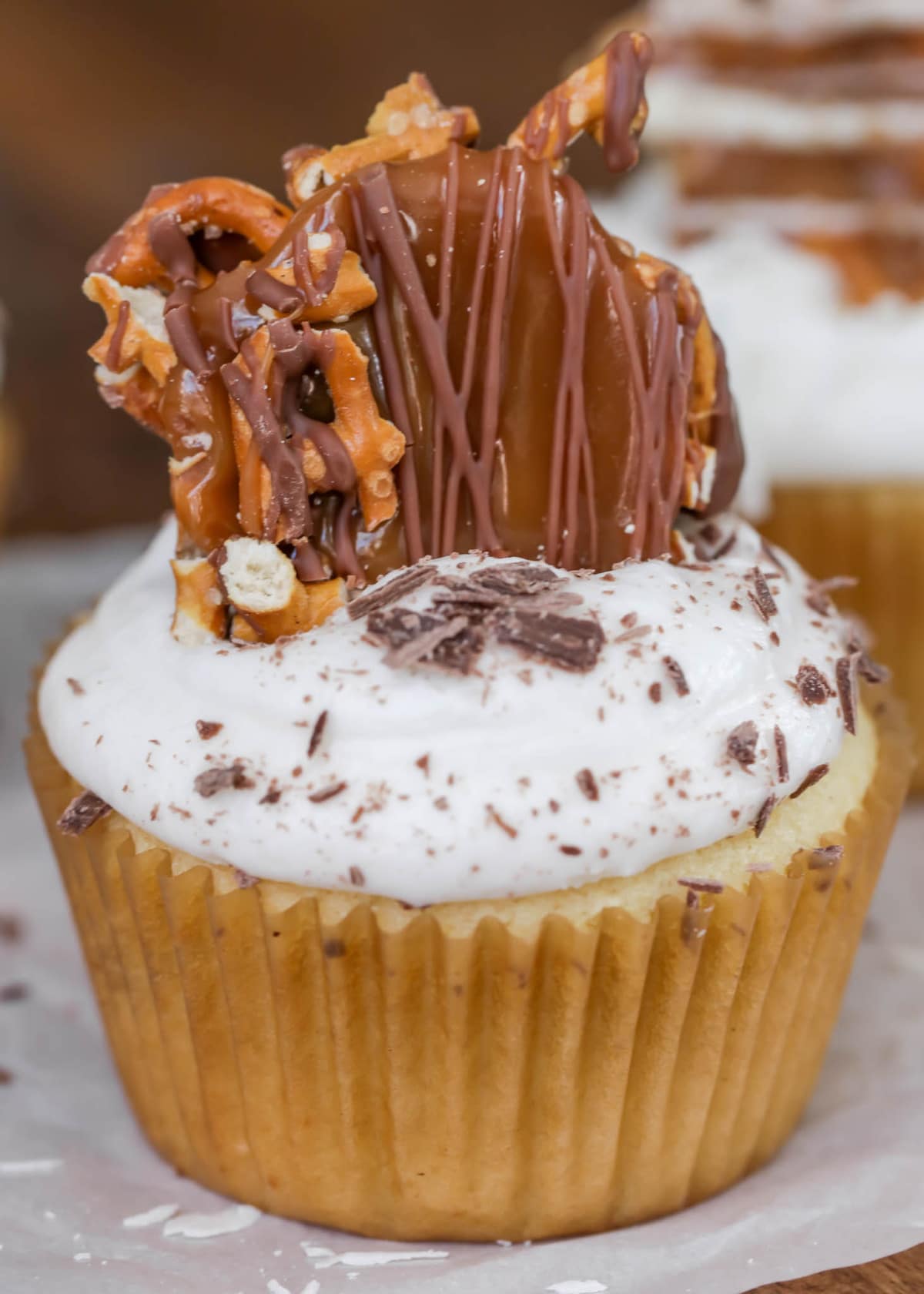 So good and so great for any party or get together!
How to make Vanilla Cupcakes:
Vanilla Cupcakes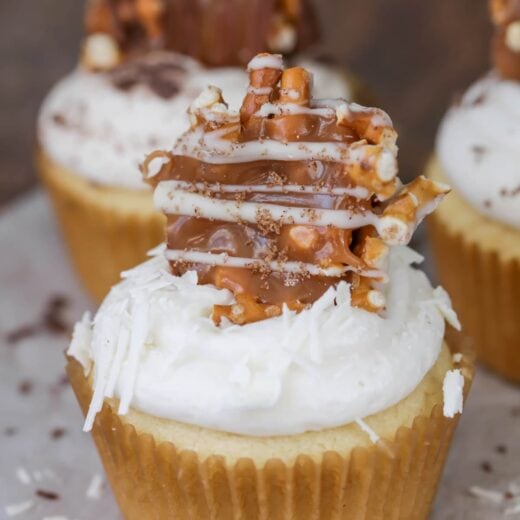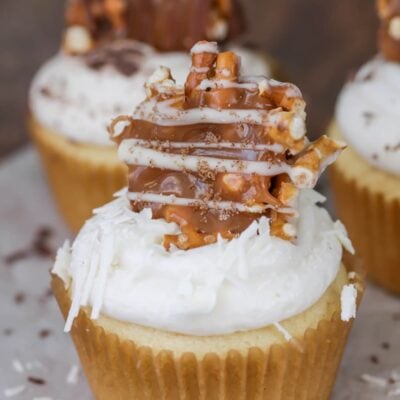 Delicious homemade vanilla cupakes topped with Marketside Gourmet Pretzel Crunchers and chocolate curls!
Ingredients
Frosting:
3

cups

powdered sugar

1/3

cup

butter, softened

2

tsp

vanilla

1 - 2

tbsp

milk
Instructions
Preheat oven to 375 degrees.

Add butter to your mixer and beat until smooth. Pour in sugar and beat well. Add eggs (one at a time) and mix until well combined.

Add vanilla, baking powder, salt, flour and milk until fluffy.

Pour batter into cupcake liners until 2/3 full. Bake for 18-20 minutes. Let cool before frosting.

Make frosting by beating together ingredients. Spread onto cupcakes. (NOTE: You may need to double frosting recipe if piping on more frosting). ENJOY!
Marketside's Gourmet Pretzel Crunchers are one of many delicious Walmart desserts you can find in their stores. We recently picked up a few cartons of the pretzel crunchers, but also some fudge and a Toffee Crunch Blondie! All of them were so delicious that we thought they would be great to gift on their own this holiday season or serve at your next holiday gathering for a quick and delicious treat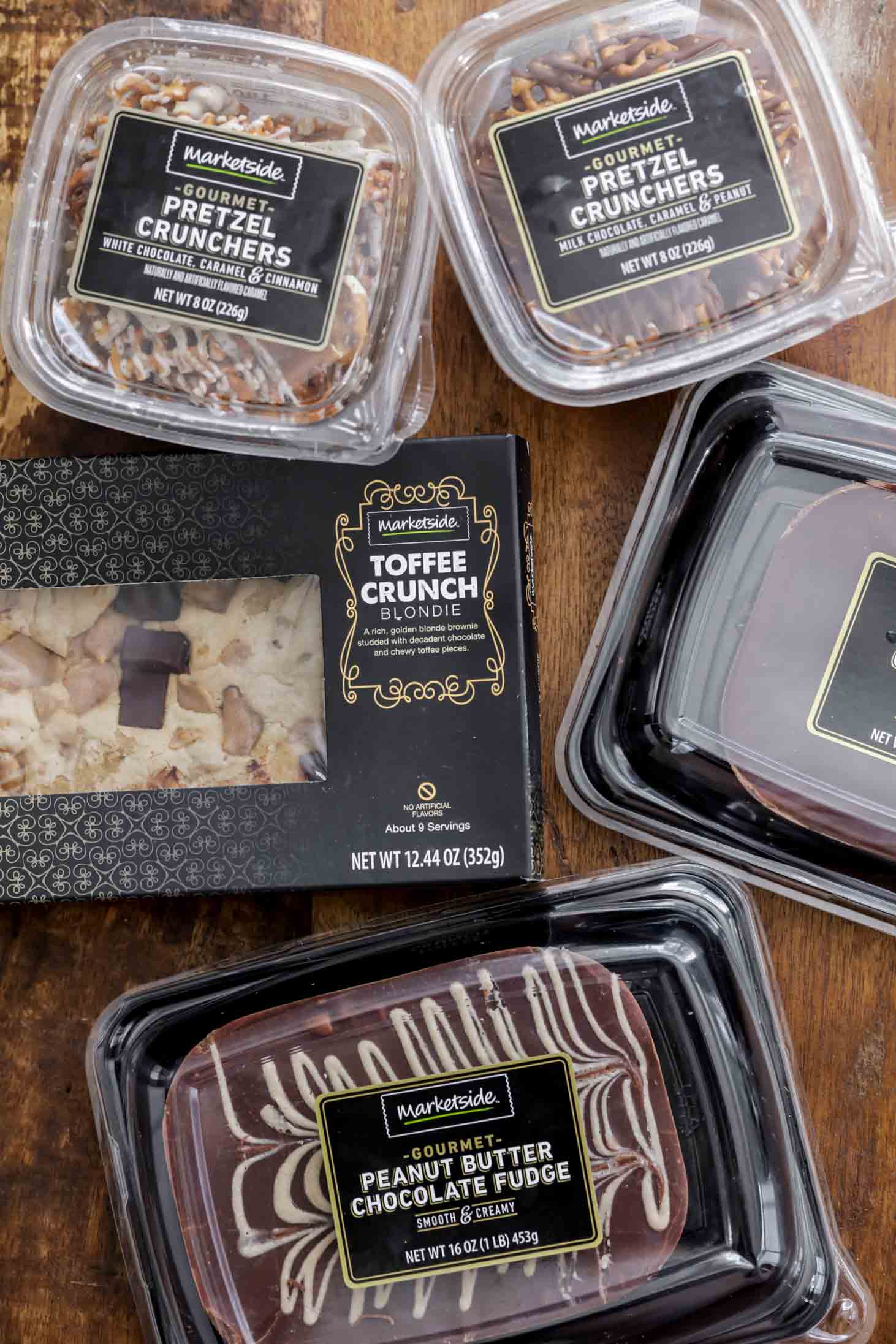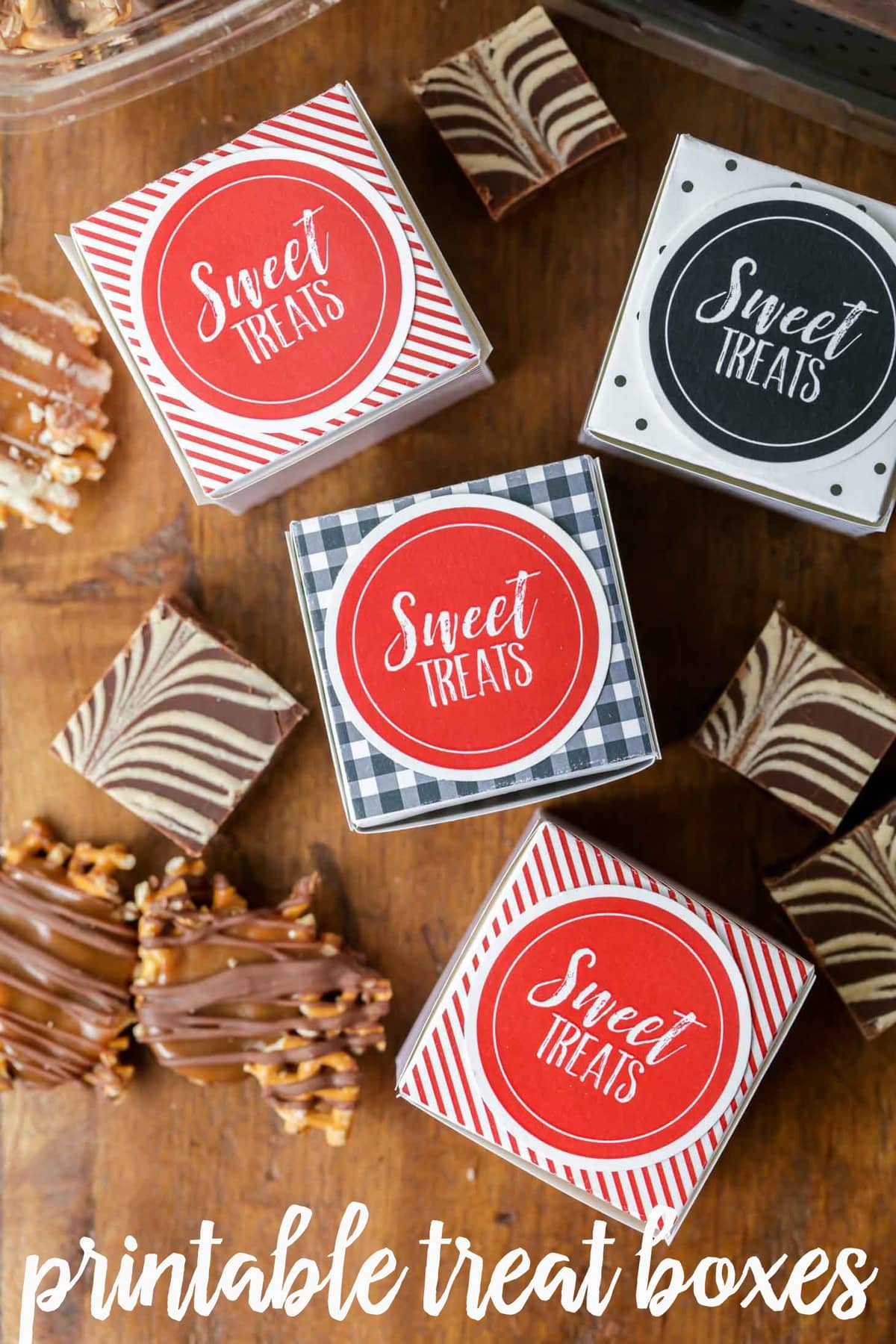 If you're too busy or not up for homemade cupcakes, you can just slice up some fudge or put some of the crunchers or blondie pieces in these printable treat boxes we made. All you have to do is PRINT, CUT OUT, GLUE and add your goodies! Easy peasy and so cute. 😉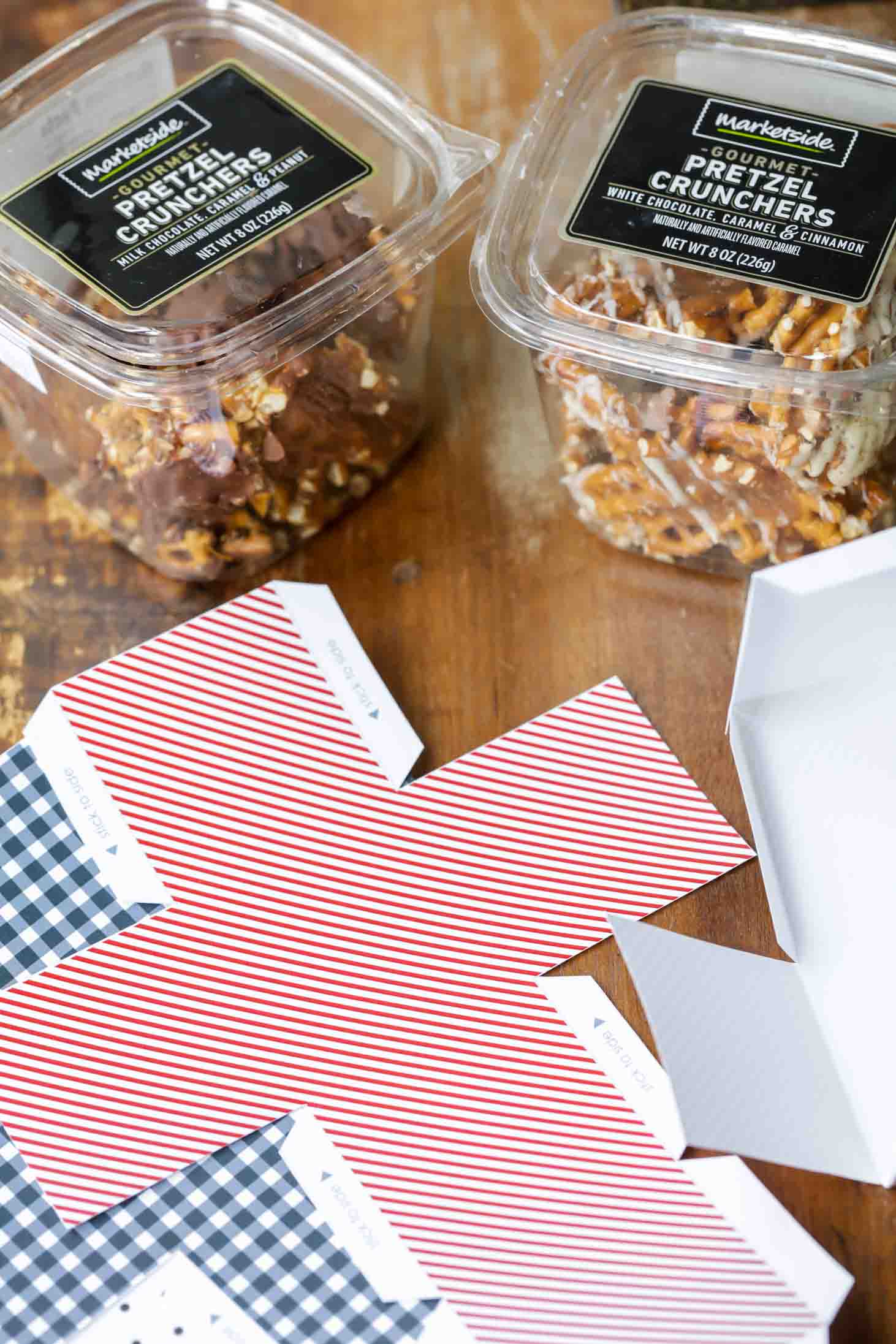 Just download, print, and cut out! Punch out "Sweet Treats" tag to add on top!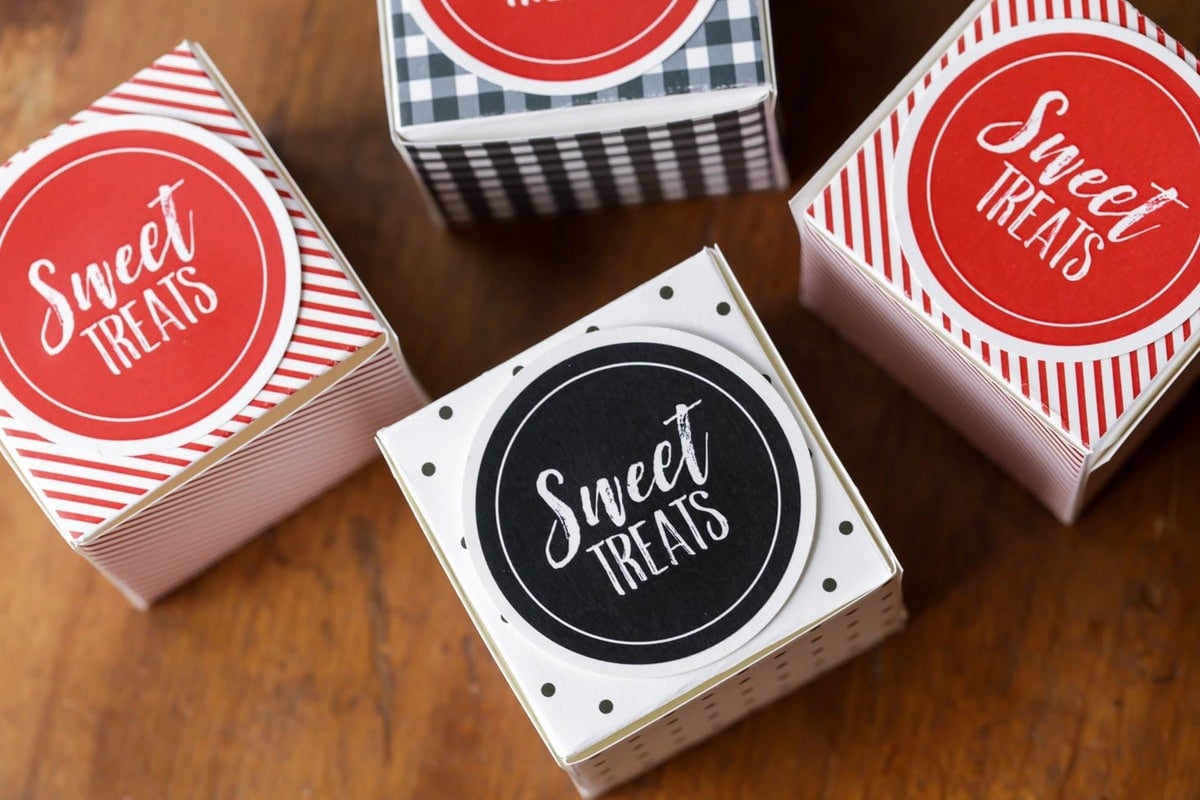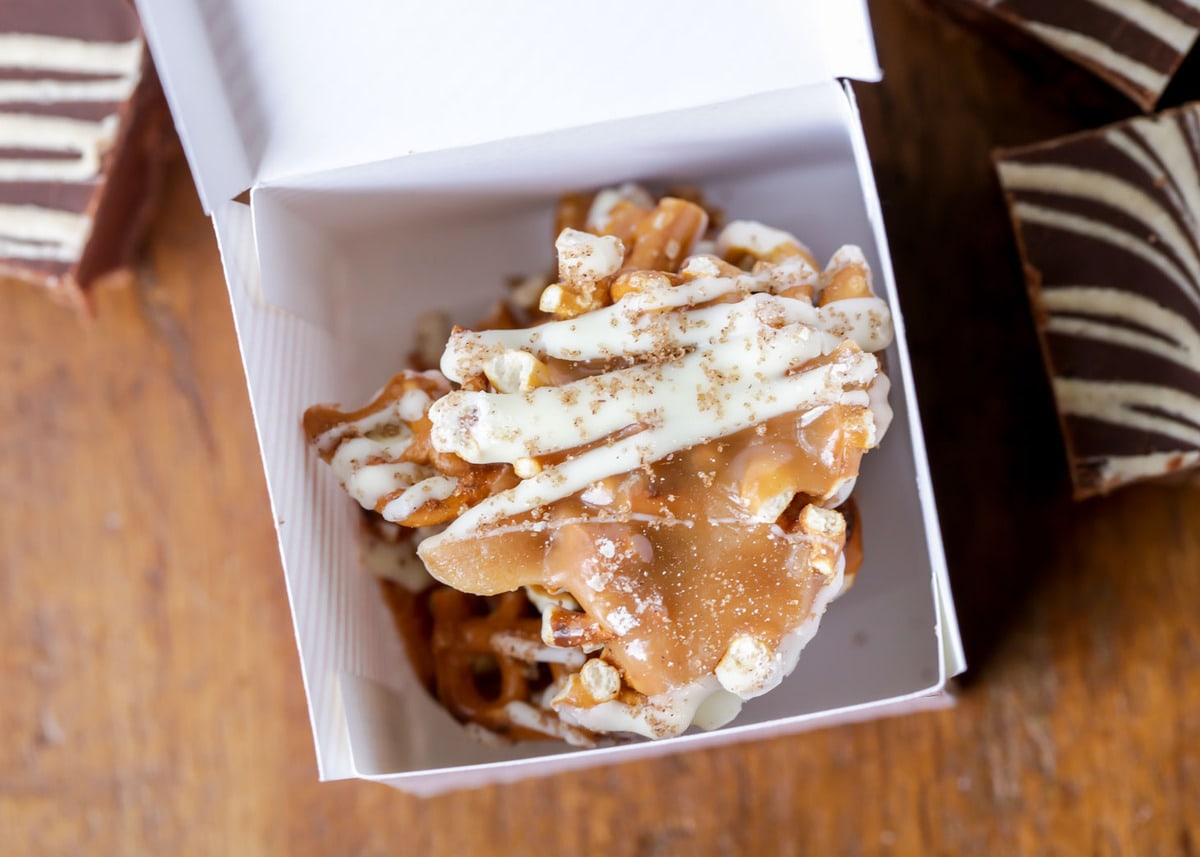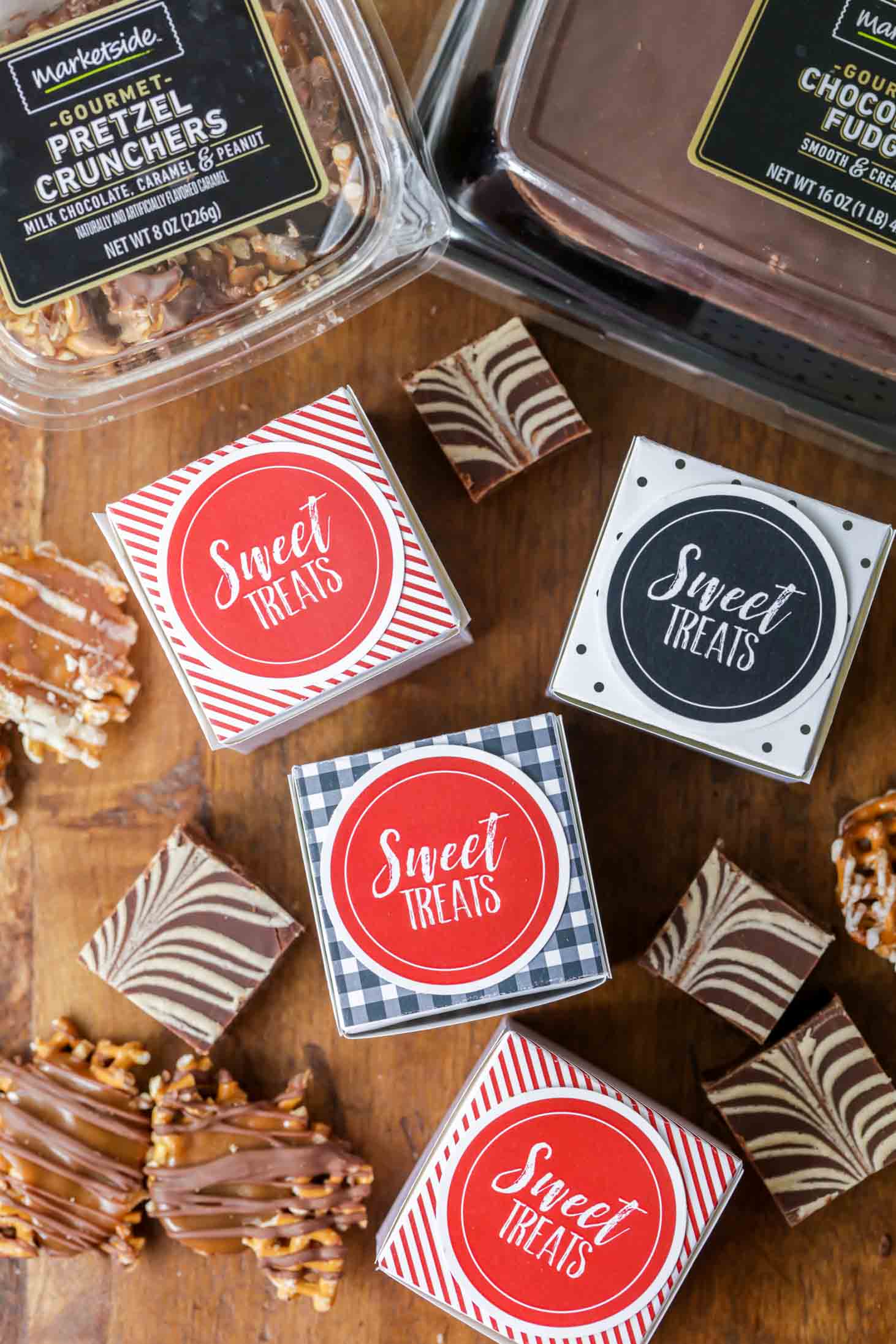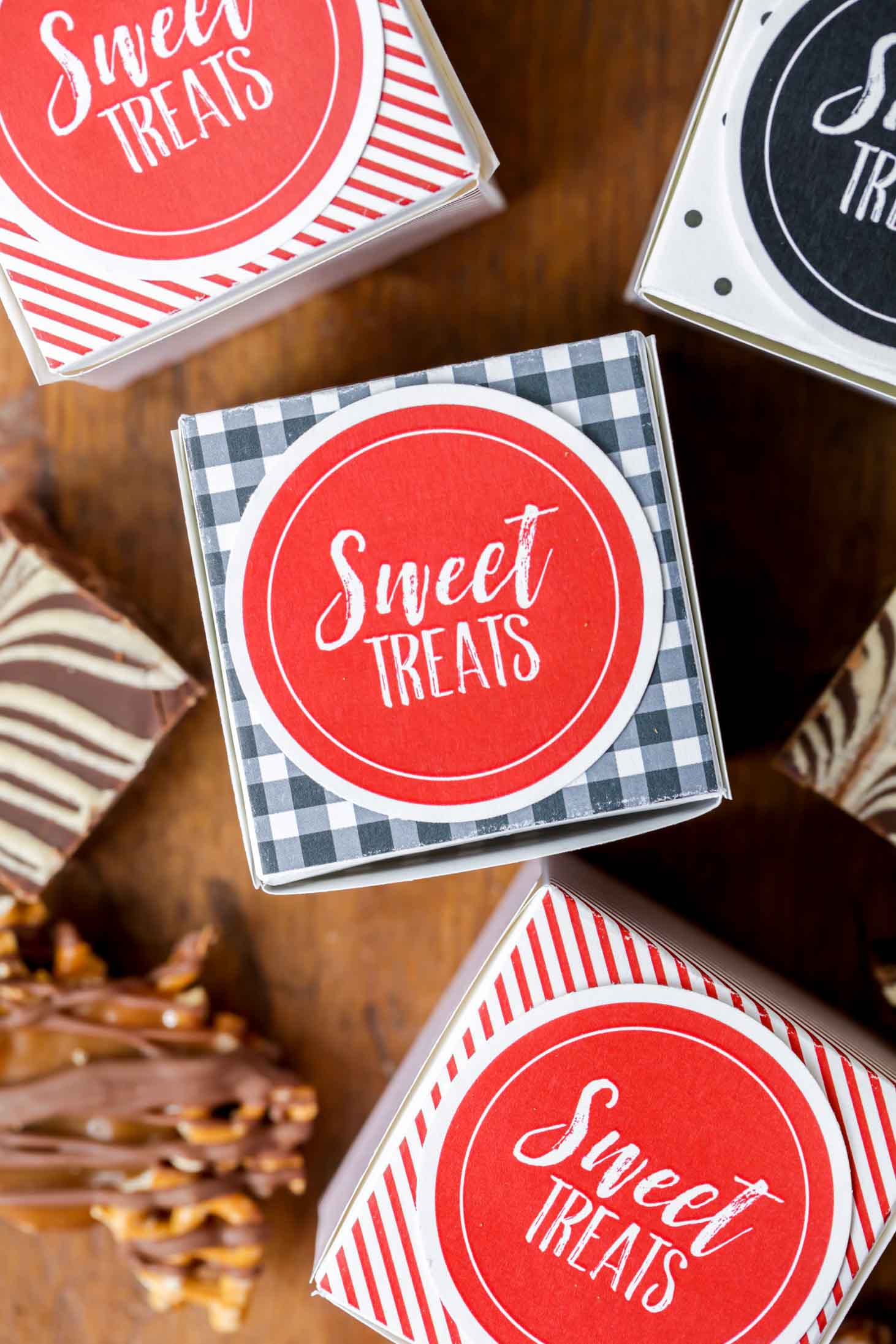 We made polka dot and gingham printable boxes that will be great to use ALL year long. We also made a candy cane striped version that is especially perfect for the holidays!! And you can purchase the card stock for the boxes from Walmart. The boxes end up being the perfect individual treat boxes and would even be great to use at dinner parties. Just place the boxes on each plate, add a name, and you have a cute treat at everyone's chair for them to enjoy during the night.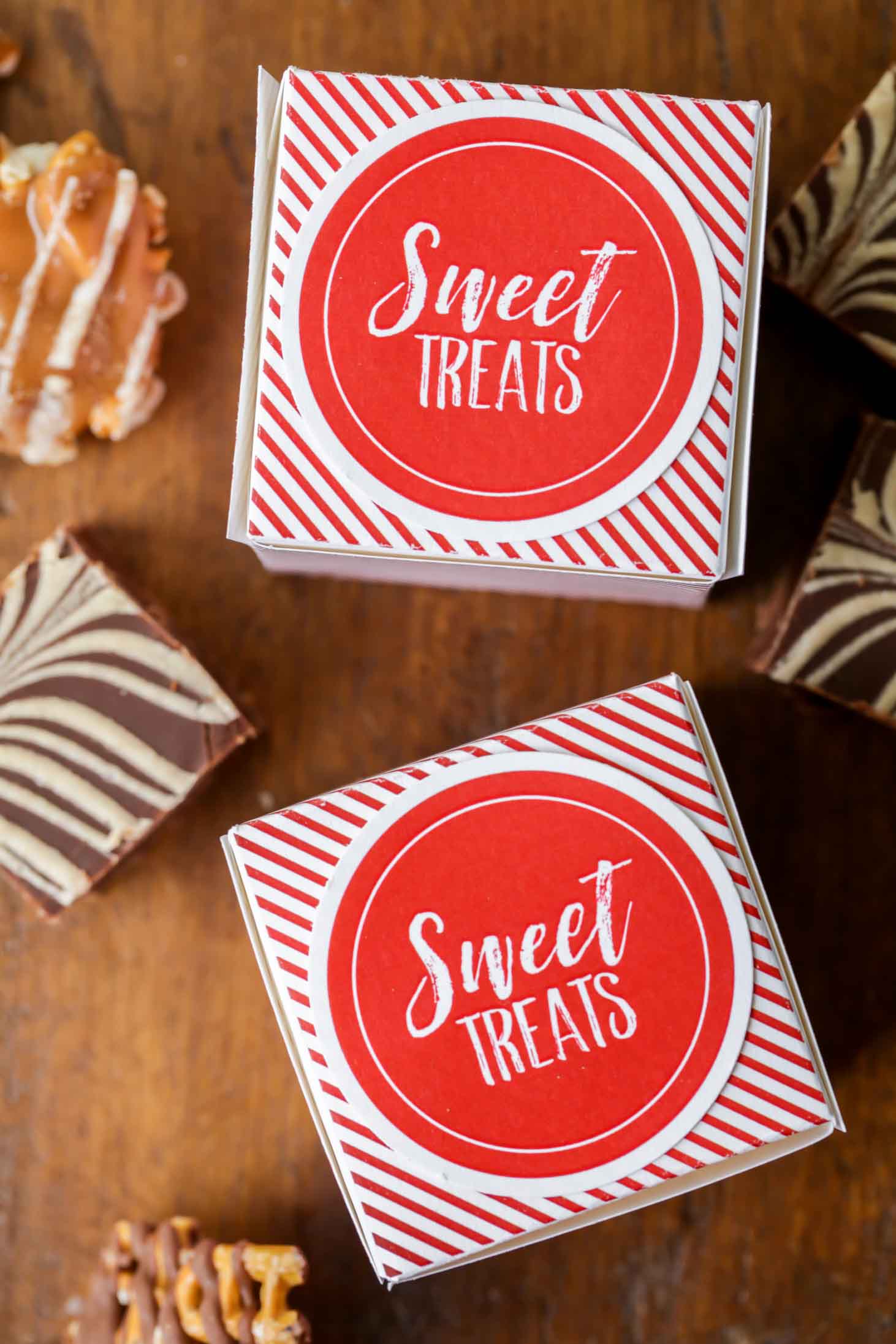 Every year, I plan to give delicious, homemade treats to family, friends and neighbors. I'm so glad I can use Marketside treats to make those desserts look and taste even better.
Be sure to check out your local Walmart for all your holiday needs.
ENJOY!