It was National S'mores Day back on the 10th. I had been hoping to get this recipe up before then but it never happened. Oh well, right? I'm still sharing it with you guys today because this next bad boy is a keeper!! I had seen a recipe on Pinterest (found HERE) and knew I wanted to try it out and change it up a bit. I'm a huge fan of blondies as well as a fan of all the s'mores goodness on top but wanted to add one more ingredient instead of regular mini Hershey's. Guess what we added?! Mini Cookies n Creme Bar pieces! The result = PHENOMENAL!! The kids are obsessed with those Cookies N Creme bars and I think they ended up being the perfect addition for these Blondies. 🙂
I mean, just look at all these goodness in one place?!
Yeah, pretty tasty looking, huh?
MY OTHER RECIPES
I will admit that were just as messy as regular S'mores. I guess messes are just bound to happen when chocolate and half-melted gooey marshmallows are involved!

Cookies N Creme Smores Blondies
Ingredients
1½ cups flour
1 cup graham cracker crumbs
½ tsp. baking powder
pinch of salt
1 cup (2 sticks) butter melted and cooled
1½ cups light brown sugar
1 tsp. vanilla
2 eggs
2-3 cups mini marshmallows
1 cup graham crackers crushed
1 pack mini Hersheys and Cremes (used the 10 pack)
1 cup milk chocolate chips
Instructions
Preheat oven to 350. Line a 9x13 pan with parchment paper and grease t.
Whisk together flour, baking powder, salt and graham cracker crumbs in a medium bowl. Set aside.
Whisk butter and brown sugar together in a large bowl. Add vanilla and eggs (one at a time).
Add flour mixture and stir well. Pour into your 9x13 pan.
Bake for 25-30 minutes.
Sprinkle with marshmallows, crushed graham crackers (about 4 full crackers), chocolate chips and Cookies n Creme bars.
Broil on LOW for a few minutes when marshmallows are slightly golden. ENJOY!
 See all the graham crackers, chocolate chips, Cookies N Creme bars and marshmallows?!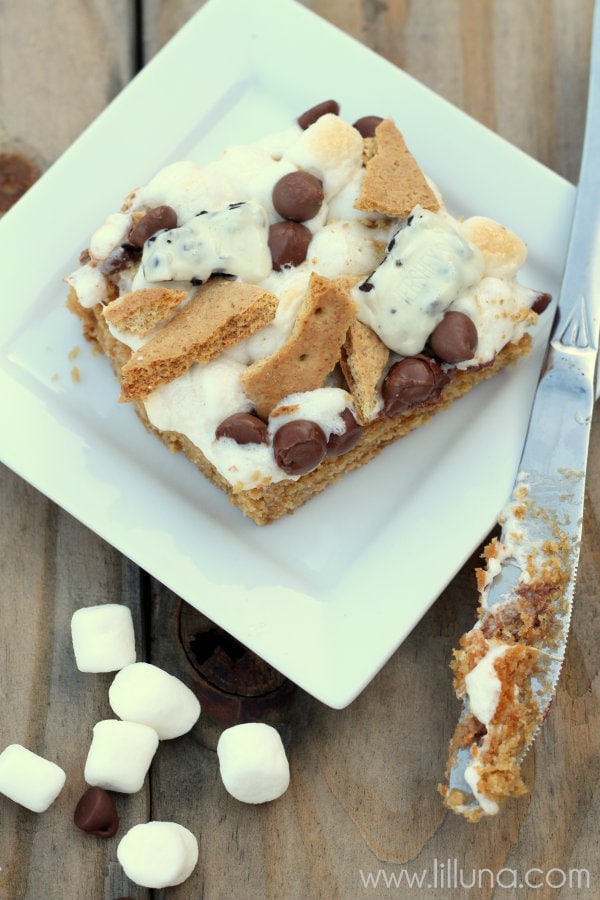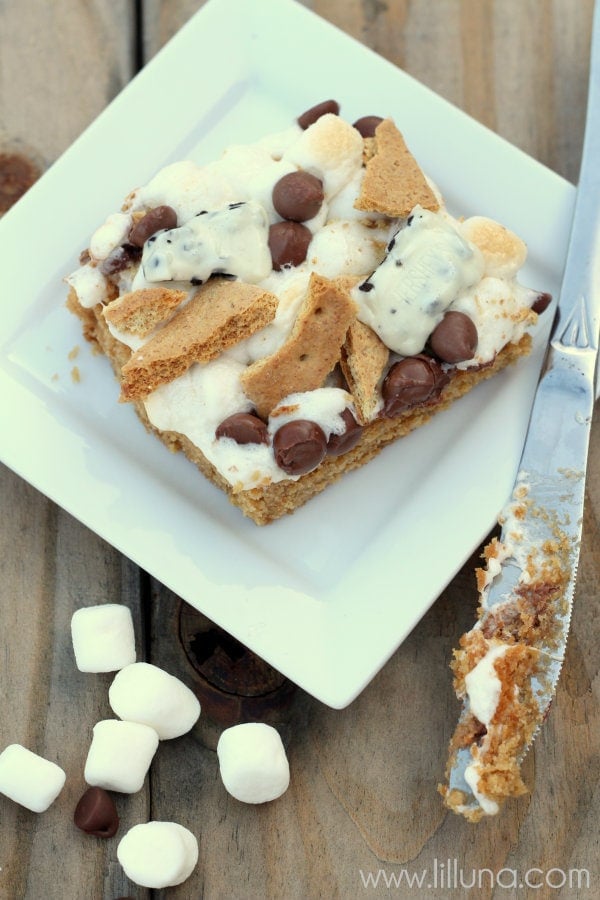 The kids absolutely LOVES this dessert!! I think it's best served warm but we ate some the day after we made these and they were still pretty delicious and soft.
If you love S'mores I would definitely give this recipe a try. 🙂
For more S'mores creations check out: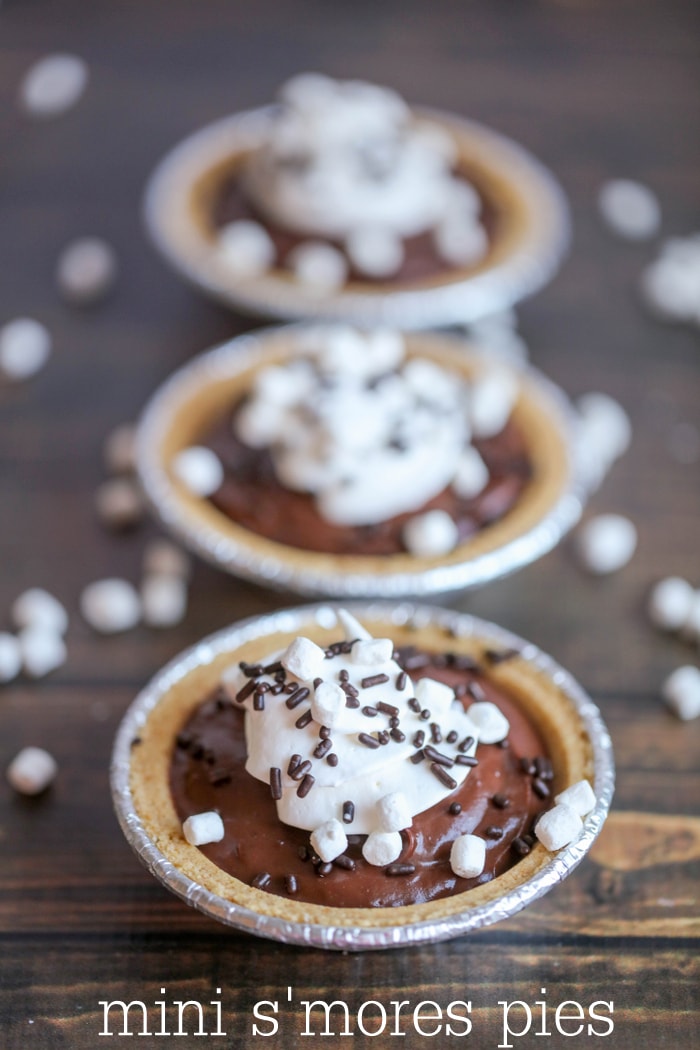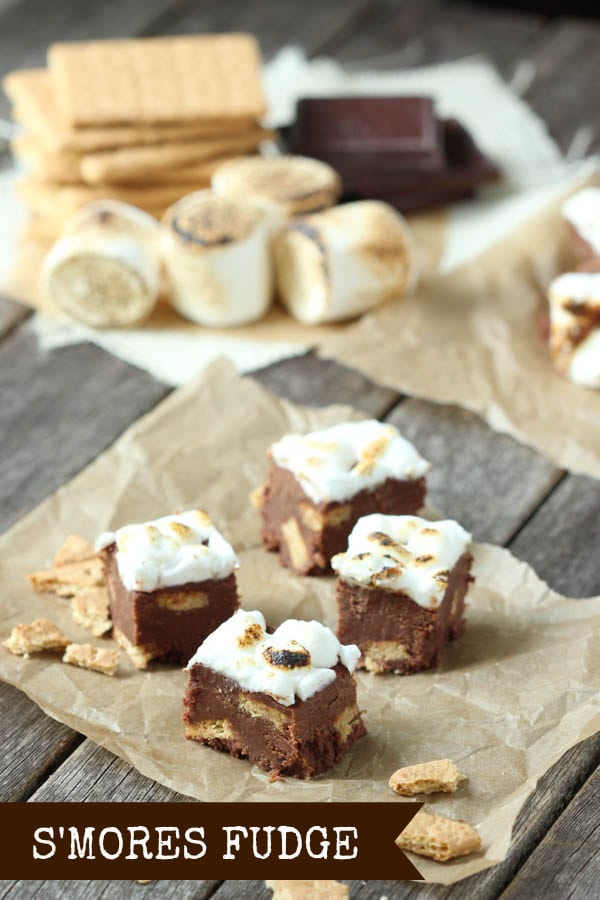 For all Dessert recipes go
HERE
.
And for all Lil' Luna recipes go
HERE
.
ENJOY and Happy Late National Smores Day!
BEHIND THE SCENES AT LILLUNA.COM
 {Evie a.k.a. "Shmertz" and Gavin a.k.a. "Superhero Gavin" enjoying their blondies.}
This Post is Brought to you by: