A delicious collection of the most POPULAR Easter desserts – from cakes to pies to cheesecake to cookies, these tasty treats will be an amazing addition to your Easter dinner this year!
For more Easter collections, check out: Easter Brunch Ideas, Easter Appetizers, Easter Side Dishes, Easter Dinner Ideas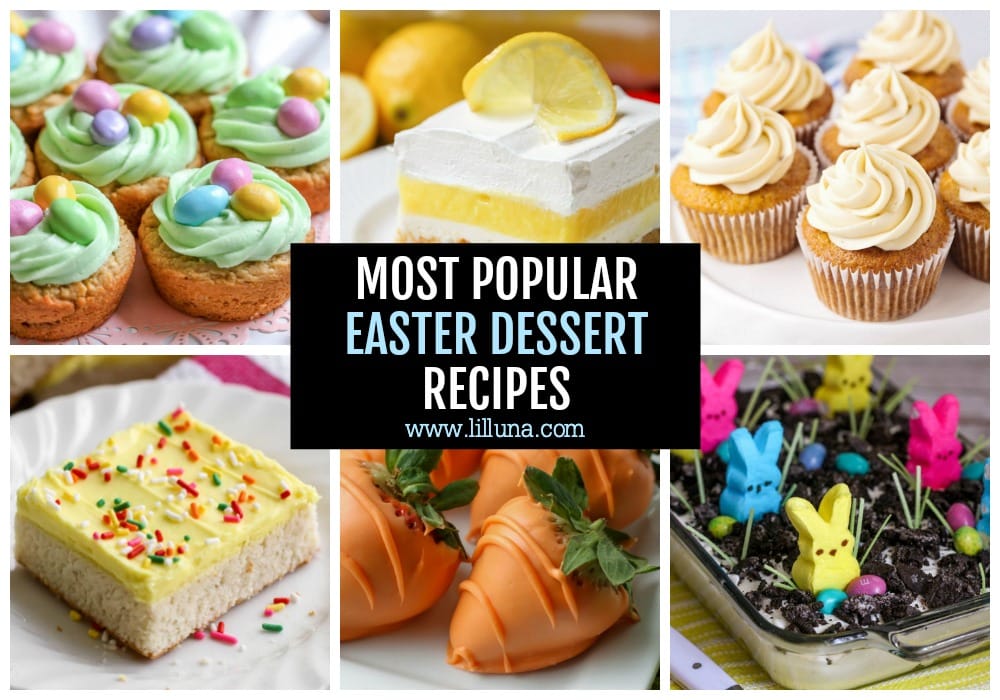 Favorite Easter dessert recipes
We love so much about Easter, but our favorite thing is being able to gather with family and have an amazing Easter dinner and think about the meaning of the day.
Gathering around the table with a delicious dinner is always amazing, but it's not Easter without some delicious Easter desserts. From traditional carrot cake type recipes to pies to chocolate treats, we are sharing all of our favorites with you today.
We focus on creating delicious but simple recipes here on the site, so you can expect that from these desserts. And you can also expect everyone to love them, especially the kids.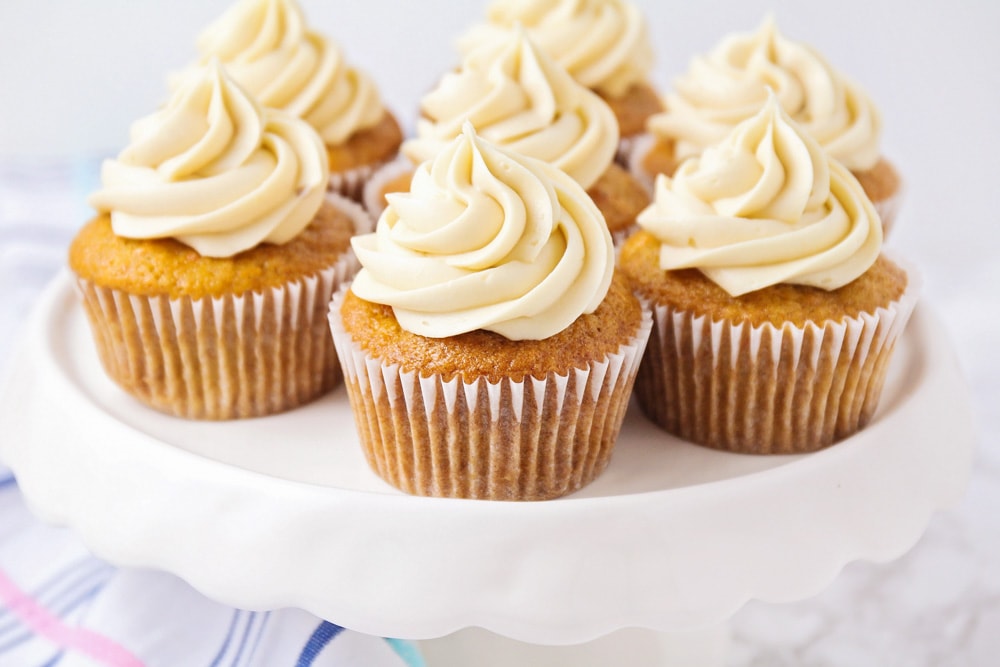 Dessert Tips + Suggestions
How many desserts do I need? Plan to have at least 2 dessert choices for every 10 guests. Also, there should be enough portions for each guest to have a sample of both desserts. Once you start adding dessert choices you will only need to make sure there's enough for people to have two dessert servings and not a piece of each dessert. For example: 
For 10 guests plan to serve 2 desserts having 10 servings of each dessert for a total of 20 servings. 

For 30 guests plan to serve 3-4 desserts with a total of 60 servings.

For 50 guests have 5-6 dessert choices with a total of 100 servings.
Setting up a dessert table: The dessert table design should be just as pleasing to look at as the desserts are to eat. 
Use a backdrop: drape curtains/fabric, balloons, a window with a view, even a plain wall can make colors pop.

Incorporate height with tiered cake stands. You can also add height by placing bowls and platters on some type of solid base. 

Apothecary jars can be used to hold colored candy or even decorations that display the Easter theme

Flowers are always a nice accent to a dessert table
MORE TIPS:
Many desserts can be made ahead of time, and leftovers can often be kept in the freezer. See  the individual posts for more details.

Desserts are a very easy item to delegate when guests ask what they can bring.
Traditional Easter Desserts
It may be impossible to enjoy Easter without at least one dessert including carrots. This we know, which is why we have some classic carrot cake recipes here on the site. We also have some other classic pie, fruit and chocolate recipes we know you'd love.
Here are the favorite traditional Easter treats:
fun Easter Desserts
We have a lot of FUN Easter treats here on the site. With 6 kids, we get the kids in the kitchen with us, and they help inspire some of our creations to create fun Easter desserts for kids.
From cupcakes to cakes to cookies, here are our favorite cute Easter desserts that are not only festive, but delicious and especially popular with the kids.
Chocolate Easter Desserts
Although some may lean towards fruity and carrot-filled treats for Easter, we ALWAYS have to have some delicious chocolate desserts too.
We are big fans of chocolate on the site, and although we have a myriad of chocolate-filled sweets, we are sharing our most popular with you that will be great for Easter
Quick & Easy Easter Desserts
Because there is so much that happens around holidays and with family in town, it's nice to have some quick and easy recipes to lean on.
We have several go-to desserts that are quick and simple and would be great for Easter. Here are our favorites:
There are so many great Easter desserts to choose from this holiday season. We hope this list helps you out, and we hope you give a few a try.
Please be sure to come back and let us know which ones were your favorites!
FOR MORE EASTER RECIPES, CHECK OUT:
ENJOY!