A delicious collection of Easter appetizers – from quick and easy recipes to light appetizers, these dishes are great for Easter.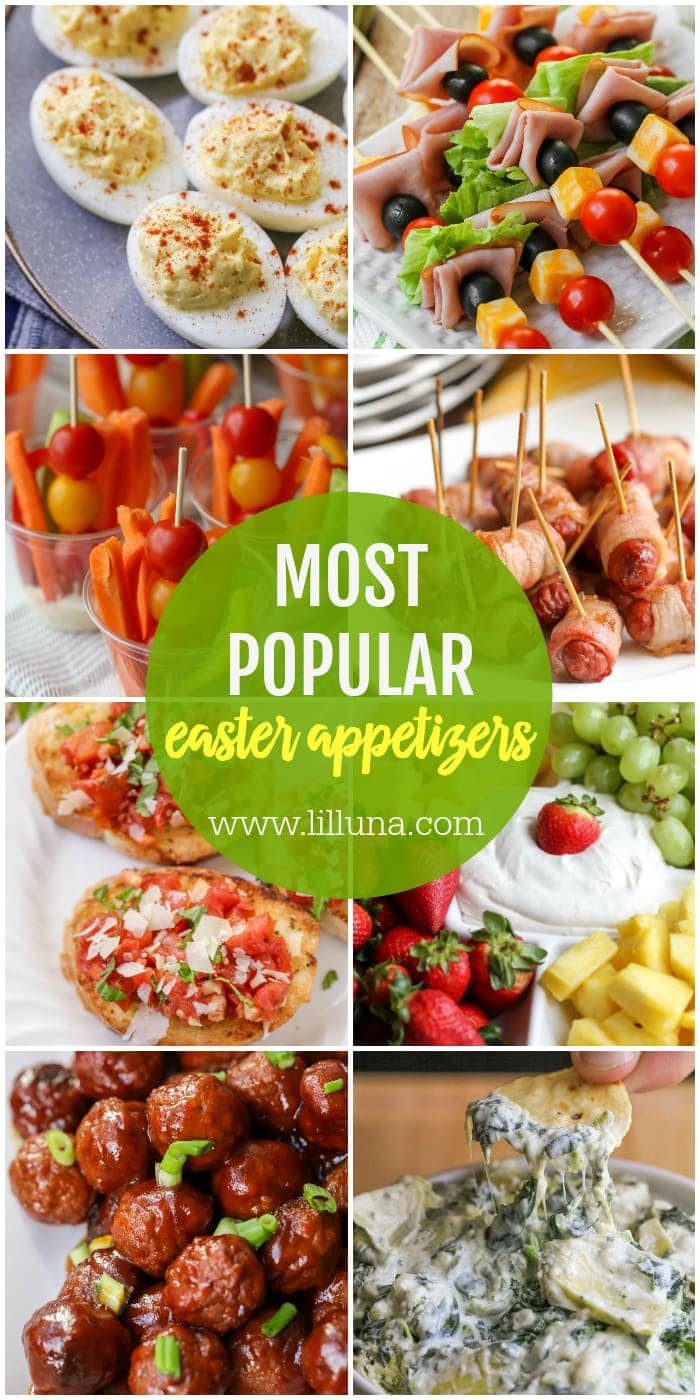 Popular Easter Appetizer Ideas
Who doesn't love Easter Sunday? It's a wonderful holiday filled with family, food and fun. Whether you're having a brunch or dinner after church that day, it's common for friends and family to gather and celebrate.
One of the items we always make sure we have are appetizers. With so many people hanging out, it's nice to have food for company to snack on while dinner is being prepared.
Today, we have rounded up some of the most popular Easter appetizer ideas on the site.

From cold appetizers to healthy dishes and easy apps, we've broken it down for you so that you can pick and choose your favorites from this list, beginning with the popular and traditional Easter appetizers:

Easy Easter Appetizer recipes
On busy holidays, it's nice to have some recipes that are simple. This next list consists of easy appetizers that are great to have on this family day. Our personal favorite are the Deviled Eggs and Brown Sugar Smokies!

Cold Easter Appetizers
Make these cold appetizers ahead of time and don't worry about having to whip them up last minute. These cold dishes, many that are dips are great to serve at any holiday gathering.

Light Appetizers for Easter Dinner
While enjoying ham and potatoes and dessert, it's good to have a few light options as well. Here are our favorite light appetizers to serve with or before your holiday dinner.
FOR MORE EASTER RECIPES, CHECK OUT:
ENJOY!