A delicious collection of Easter appetizers – from quick and easy recipes to light appetizers, these dishes are great for Easter. This List will help you have your favorite holiday appetizers ready in no time!
For more Easter collections, check out: Easter Brunch Ideas, Easter Side Dishes, Easter Dinner Ideas, Easter Desserts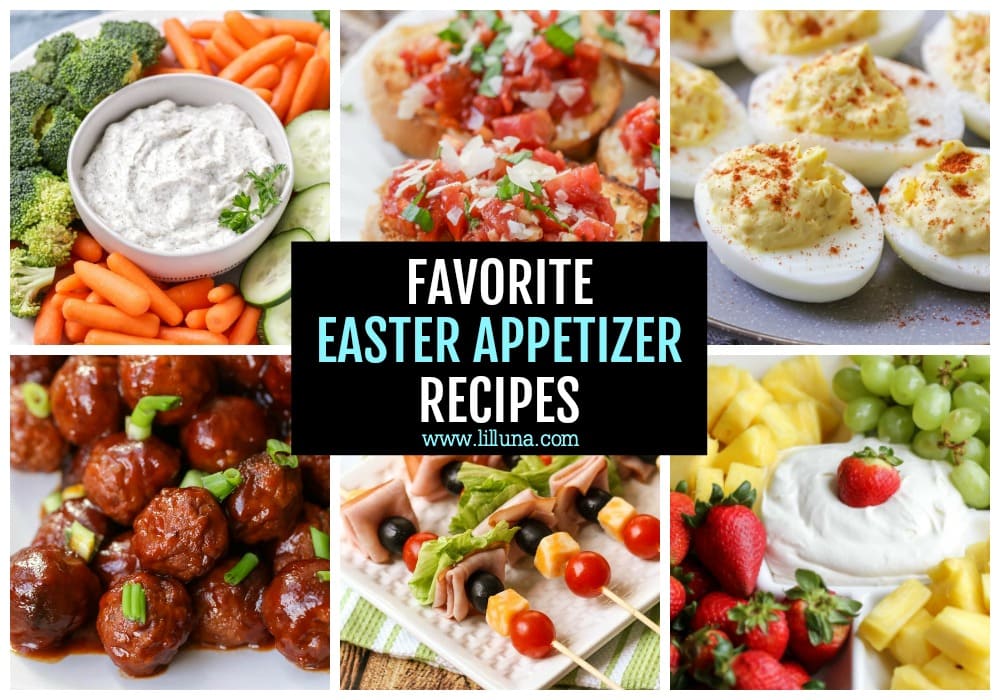 Popular Easter Appetizer Ideas
Who doesn't love Easter Sunday?
It's a wonderful holiday filled with family, food and fun. Whether you're having a brunch or dinner after church that day, it's common for friends and family to gather and celebrate.
One of the items we always make sure we have are appetizers. With so many people hanging out, it's nice to have food for company to snack on while dinner is being prepared.
Today, we have rounded up some of the most popular Easter appetizer ideas on the site.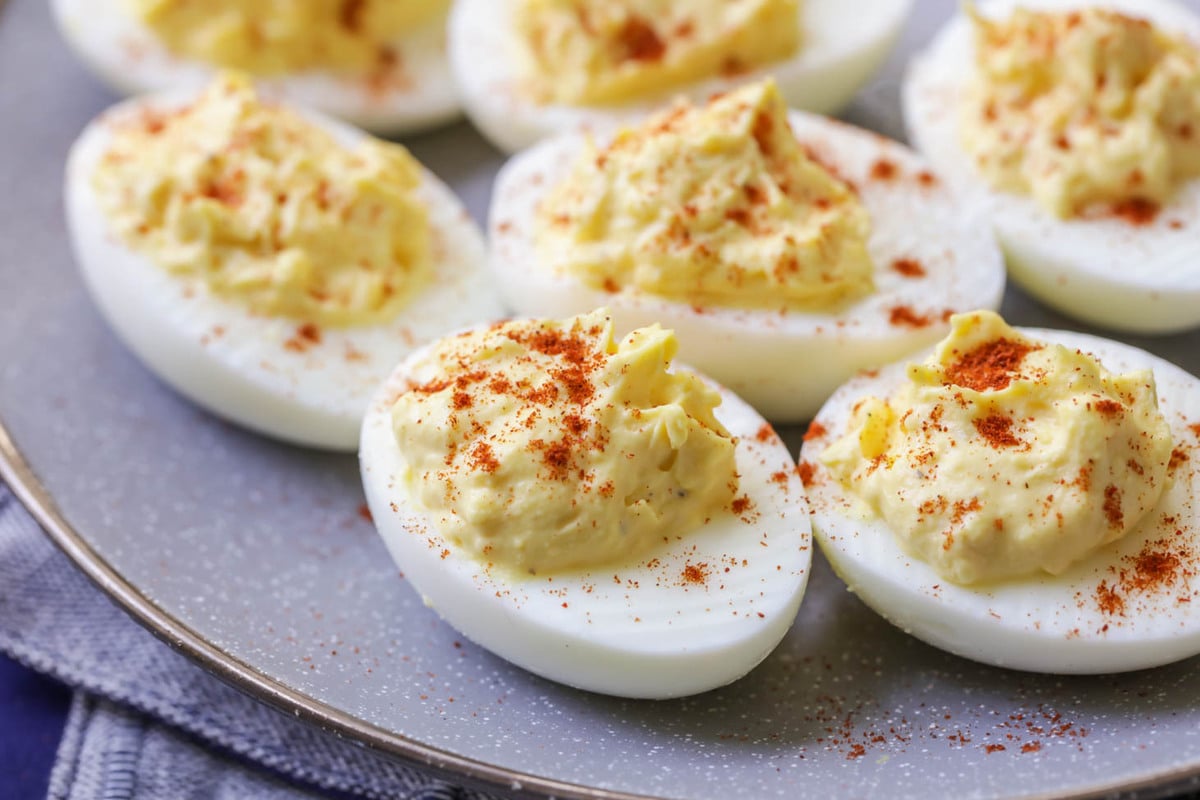 Appetizer Tips + Suggestions
Choosing: There are so many appetizer options to choose from. Here are a few ideas to help you plan your menu:
Plan to serve both cold and hot appetizers, savory and sweet, light and heavy. Use contrasting colors and textures too.  

Choose Appetizers that are easy to make as well as ones that can be made ahead of time. If you do choose to make, or heat up, appetizers the day of, don't forget to factor them into the cooking schedule.
Since Appetizers will be served before a large meal, plan for each person to have 4-6 appetizers. The more guests you have the more appetizer options you should plan to offer:
3 appetizer dishes: <10 guests

5 Appetizer dishes: 10-20 guests

7 appetizer dishes: 20-40 guests

9 appetizer dishes: 40+ guests
Uniform: Even though you are serving very different types of appetizers you can tie them all together by making the dishes uniform in other ways. Such as:  
Size: Not only do you want the pieces of each appetizer to be similar sizes, but try to make the serving size of the different appetizer options similar as well. Appetizers are usually eaten in 1-3 bites.

Tie the different items together by using similar serving dishes, colors or patterns. Pastel colors and floral patterns are particularly nice to use for Easter. 

Use matching signs to label the dishes. Not only does it help the guests know what they're getting, but using the same type sign helps tie the different appetizers together.
Popular + Best Easter Appetizers
From cold appetizers to healthy dishes and easy apps, we've broken it down for you so that you can pick and choose your favorites from this list, beginning with the popular and traditional Easter appetizers:
Easy Easter AppetizerS
On busy holidays, it's nice to have some recipes that are simple.
This next list consists of easy appetizers that are great to have on this family day. Our personal favorite are the Deviled Eggs and Brown Sugar Smokies!
Cold Easter Appetizers
Make these cold appetizers ahead of time and don't worry about having to whip them up last minute. These cold dishes (many that are dips – sweet and savory) are great to serve at any holiday gathering. Fruits and veggies are always better with dip. 😉
Light Appetizers for Easter Dinner
While enjoying ham and potatoes and dessert, it's good to have a few light options as well. Here are our favorite light appetizers to serve with or before your holiday dinner.
FOR MORE EASTER RECIPES, CHECK OUT:
ENJOY!