Whether it's ham or chicken or pork chops that you love for Easter, this collection is a delicious list of all the most popular Easter dinner ideas to help you plan your Easter menu.
For more Easter collections, check out: Easter Brunch Ideas, Easter Appetizers, Easter Side Dishes, Easter Desserts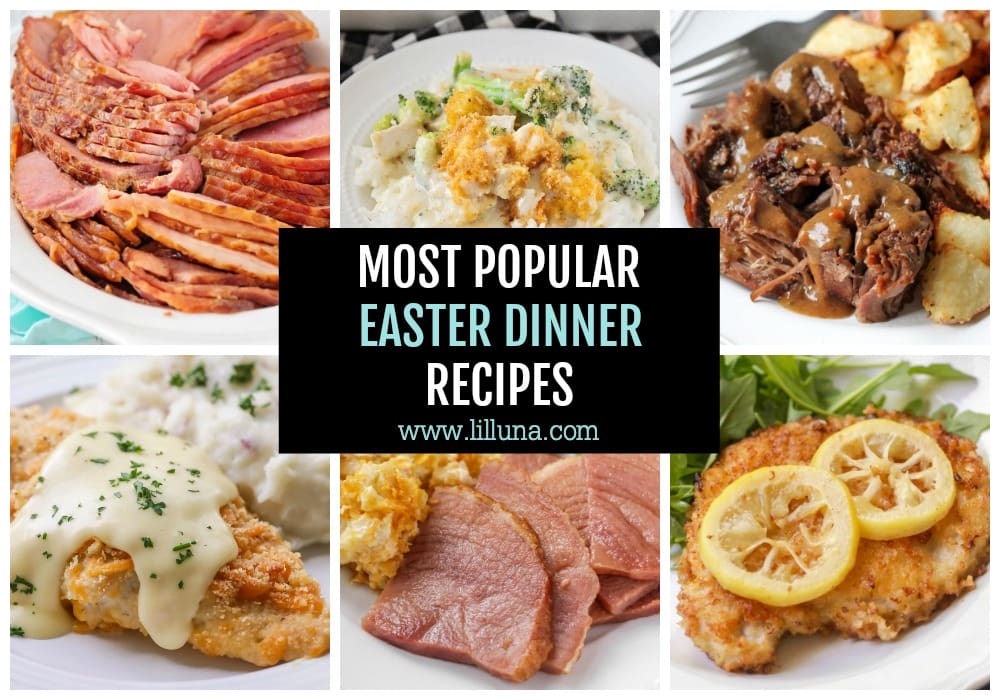 most Popular Easter Dinner Recipes
Everyone has different ideas of what they want for dinner when gathering for Easter. As popular Turkey is for Thanksgiving, ham is the same for Easter, but that doesn't mean you HAVE to have ham.
There are a myriad of options your family can enjoy for the Easter holiday!
Today, we are rounding up all of the most popular Easter dinner recipes. From ham to pork chops to chicken to roast – all of these simple recipes would make great additions to your dinner menu.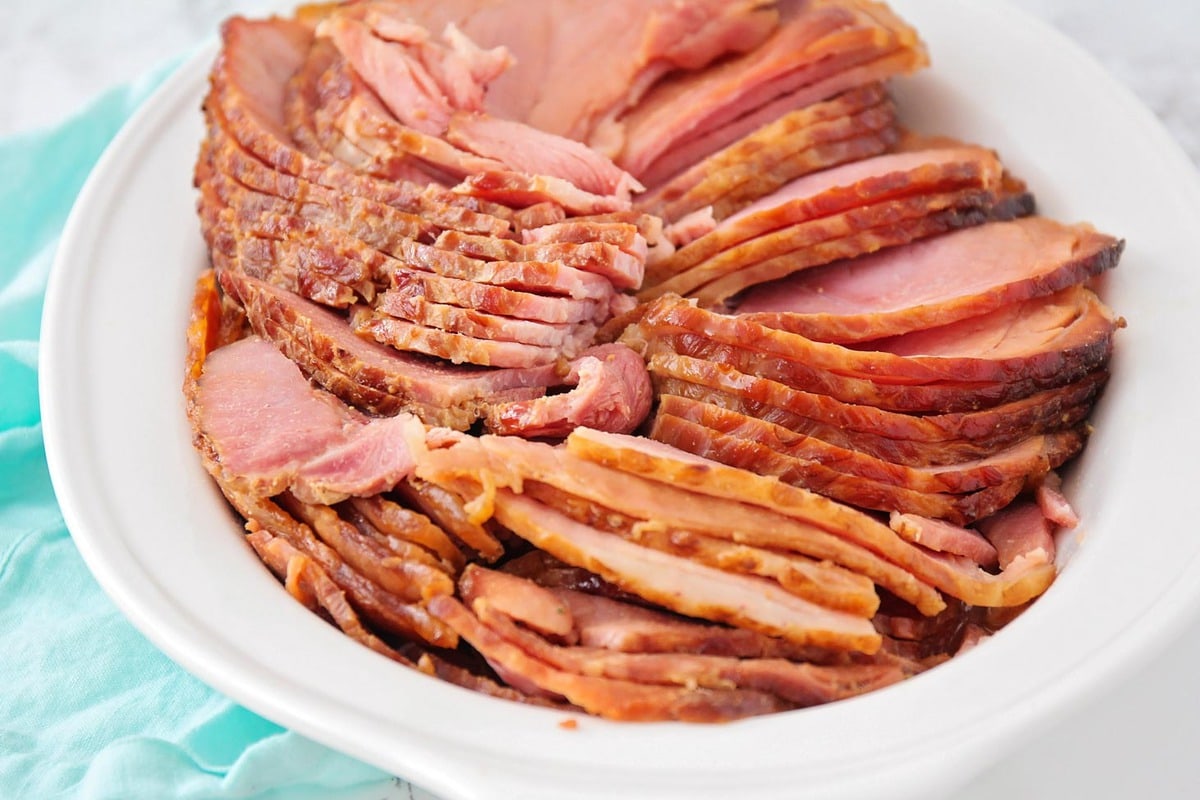 Dinner Planning Tips
Prepping and cooking:
Create your menu beforehand. This will be handy if guests ask if they can help bring a dish. You will already know what you need and where they can help out. 

Hit the grocery store early. Not only will you skip large crowds, but you will not chance them running out of a needed item. 

Clean out the fridge to make room for ingredients and dishes that need to stay cool. 

What can be made ahead of time? 

What items need to be cooked/heated and in what order? 

Utilize the oven, stovetop and crockpot. 

Decide how you'll keep things warm. Crockpots, chaffing dishes, insulated cooler are all helpful tools. 
Presentation :
Will you serve a plated or buffet style dinner? 

Will you have tables and chairs for everyone or will there be chairs, couches and other alternative seating? One tip I use when choosing seating is: if anyone will need a knife to cut their food, then I'll provide a table and chairs. (No one likes to try cutting food while holding a plate on their lap)

Will there be a separate area for children? We often set up tables and chairs out on the lawn for adults and have picnic blankets spread around for children. 

Use similar themed serving dishes. Pastel colors and floral patterns are particularly fun at Easter.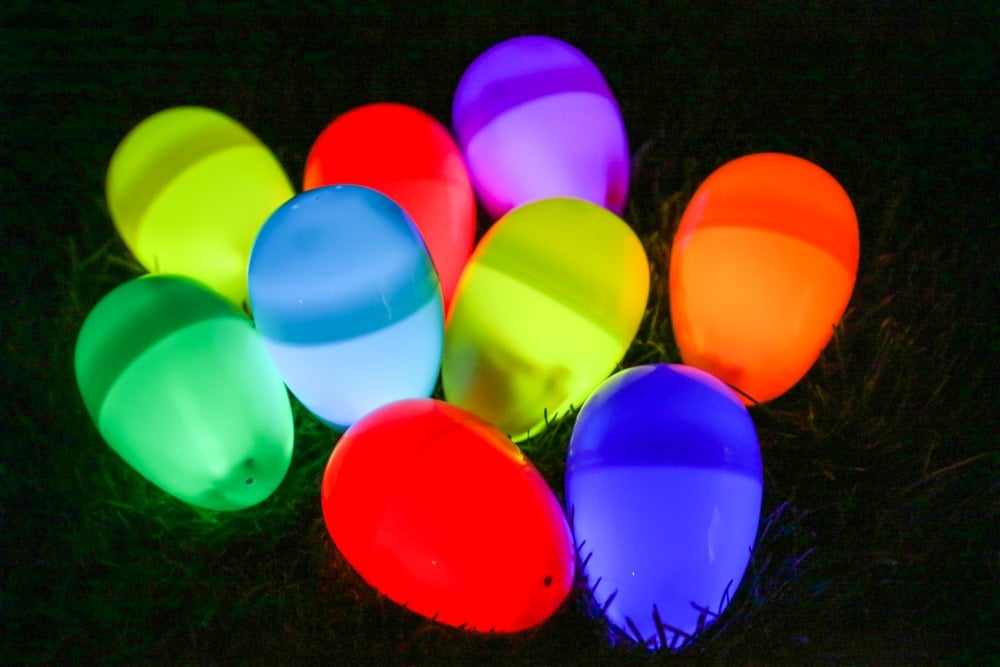 Tips for younger guests
Keep these tips in mind if you'll have littles at your Easter dinner.
Provide a space for baby care such as where guests can change diapers.

Depending on the time of your dinner consider having a space for a nap. It's worth the extra effort when children get cranky! 

Have indoor and outdoor games for children. Such as these cute

easter printable

games or an outdoor egg hunt. 
Also think about these things for an Egg Hunt…
Make a checklist for kids to find certain types of eggs such as 1 bunny egg, 3 purple eggs, 2 glitter eggs, etc…

Get big kids excited again: Place golden tickets in a few select eggs for a special prize, money also works well to get big kids involved. 

Place coupons such as skip a chore, pick the family movie, ice cream date inside select eggs.

Do a

glow in the dark

egg hunt.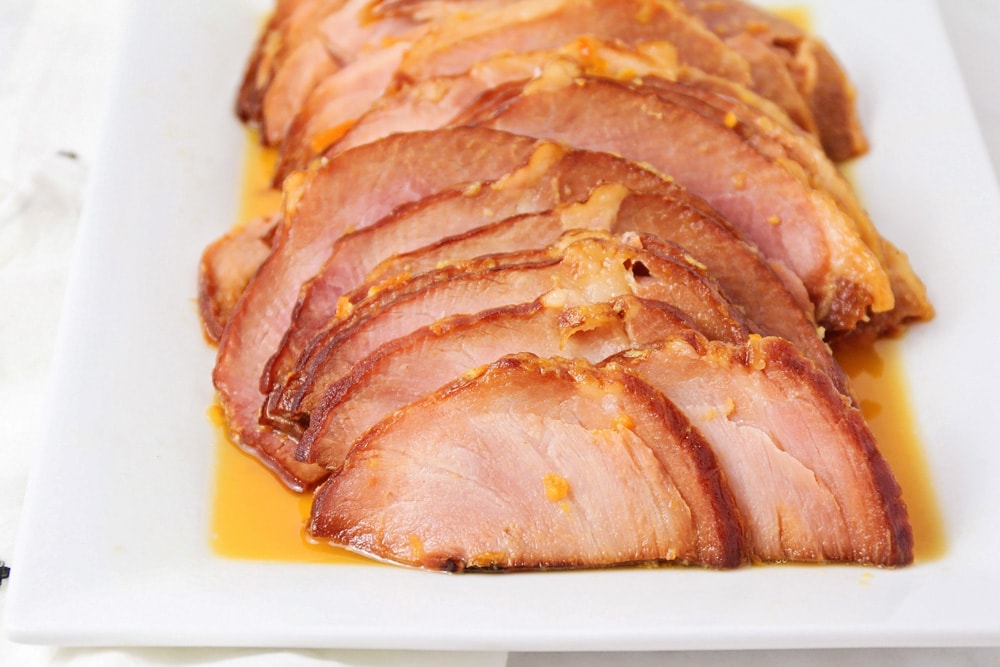 Easter Dinner Menu Ideas
You want to make sure you have enough food for everyone, so here are some tips for that. 😉
Easter Appetizers:  Plan for each guest to have 4-6 appetizers, just enough to wet their appetite as they mingle, but not enough to fill them up. Also, provide a variety of hot and cold, savory and sweet, light and heavy. Be sure to check out our collection of Easter Appetizers. 
Easter Sides: Plan to have 3-4 different sides for 6 or fewer guests. Add another side dish for every 5 more guests. Once you have the traditional starch, veggie and salad recipes picked out go ahead and add something new that you think your guests will love. Be sure to check out our collection of Easter Side Dishes.
Main Course: Plan to serve 6 ounces per person if you are serving one main dish. If you have more than one main course plan for 8 oz total per person.
Dessert: Plan to have at least 2 dessert choices for every 10 guests. I always have at least one chocolate dessert and one fruit based dessert. After that I just have some fun. Easter themed desserts are especially cute to have. Be sure to check out our collection of Easter Desserts.
Easter Main Course Recipes
We've broken it down for you and hope you enjoy this delicious list of dinner ideas for Easter. Here are some of the most popular recipes:
Easter Chicken recipes
Chicken is one of the most popular meats for holidays and tends to be first or second choice for most during holiday meals.
With that in mind, we wanted to share our most popular recipes. Some include pasta, some are fried, some are baked… there are loads to choose from in case you want chicken at your Easter dinner.
Easter Pork Recipes
Pork is the most popular meat served at Easter.
Behind hams, there are pork chops that are also an Easter favorite. Here are some of the most popular pork recipes on the site that are perfect for your Easter menu.
For more Easter recipes, check out: