Whether it's ham or chicken or pork chops that you love for Easter, this collection is a delicious list of all the most popular Easter dinner ideas to help you plan your Easter menu.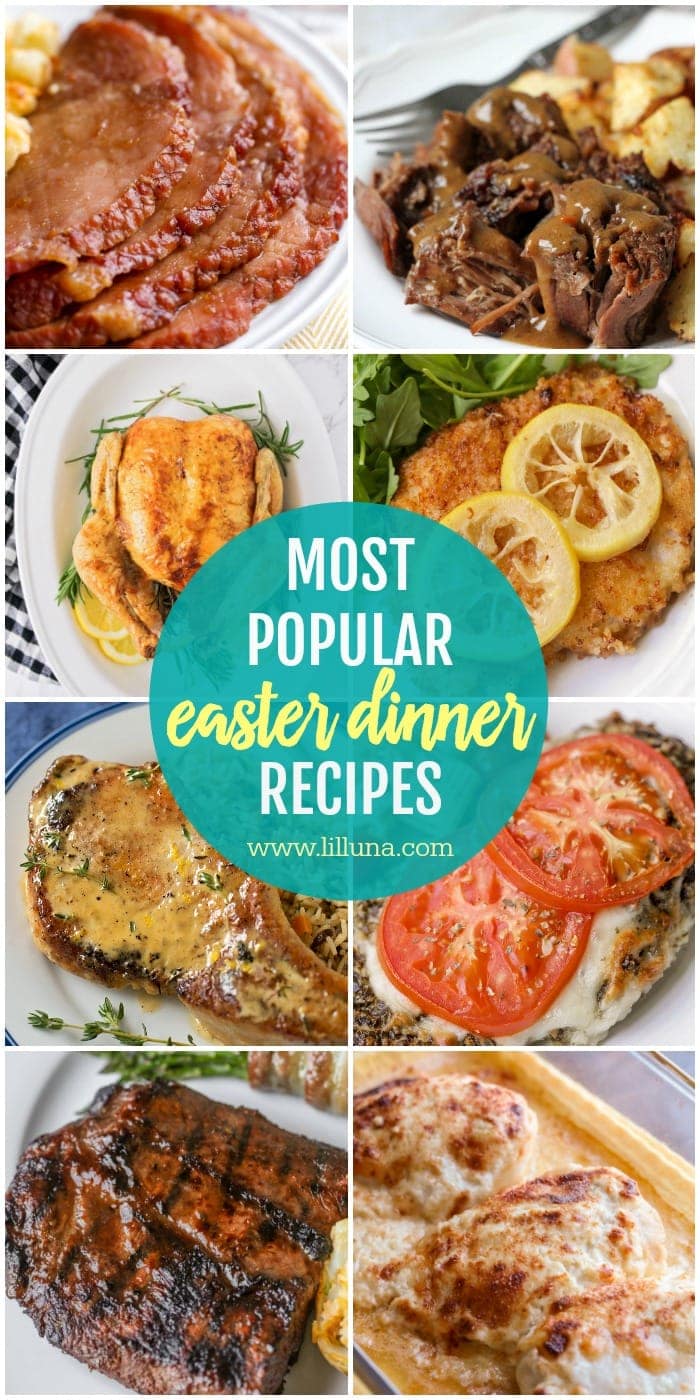 most Popular Easter Dinner Recipes
Everyone has different ideas of what they want for dinner when gathering for Easter. As popular Turkey is for Thanksgiving, ham is the same for Easter, but that doesn't mean you HAVE to have ham. There are a myriad of options your family can enjoy for the Easter holiday.
Today, we are rounding up all of the most popular Easter dinner recipes. From ham to pork chops to chicken to roast – all of these simple recipes would make great additions to your dinner menu.

We've broken it down for you and hope you enjoy this delicious list of dinner ideas for Easter. Here are some of the most popular recipes:
Easter Chicken recipes
Chicken is one of the most popular meats for holidays and tends to be first or second choice for most during holiday meals. With that in mind, we wanted to share our most popular recipes. Some include pasta, some are fried, some are baked… there are loads to choose from in case you want chicken at your Easter dinner.


Easter Pork Recipes
Pork is the most popular meat served at Easter. Behind hams, there are pork chops that are also an Easter favorite. Here are some of the most popular pork recipes on the site that are perfect for your Easter menu.
For more Easter recipes, check out: