These Buckeye Brownies have 3 layers of goodness with a brownie base, a peanut butter fudge center and chocolate top. They're the perfect dessert for the chocolate and peanut butter lover.
If you're familiar with buckeye balls, you'll have to try this brownie version! They're chocked full of peanut butter and chocolate goodness, just like our Reese's Brownies and layered like our Bomb Brownies.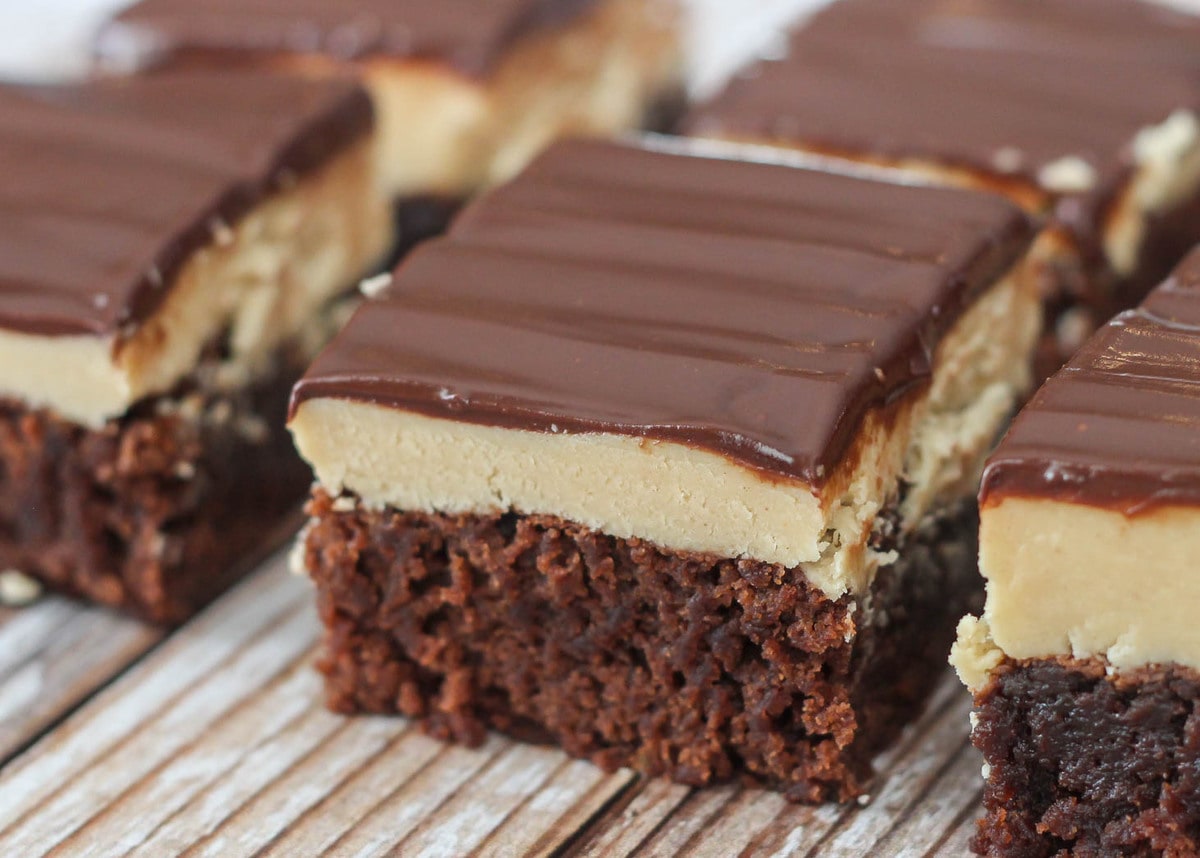 Chocolate & Peanut Butter Deliciousness
Do you like brownies?
It's one of our "go-to" recipes if we're looking for a quick and yummy treat. I always have the ingredients on hand, plus some ice cream, so we have an instant delicious dessert.
I thought it would be fun to change things up from our classic brownies. If you're a fan of brownies, and especially chocolate and peanut butter, these Buckeye Brownies are ones to try.
With a brownie base, peanut butter fudge center and chocolate top, they're hard not to love!
So, why are they called "Buckeye" Brownies?
Buckeyes are a treat made from a peanut butter fudge partially dipped in chocolate. This is a brownie version because it uses the same kind of peanut butter fudge in the middle and is also topped with chocolate.
Adding the layer of brownie on the bottom make them even more irresistible!!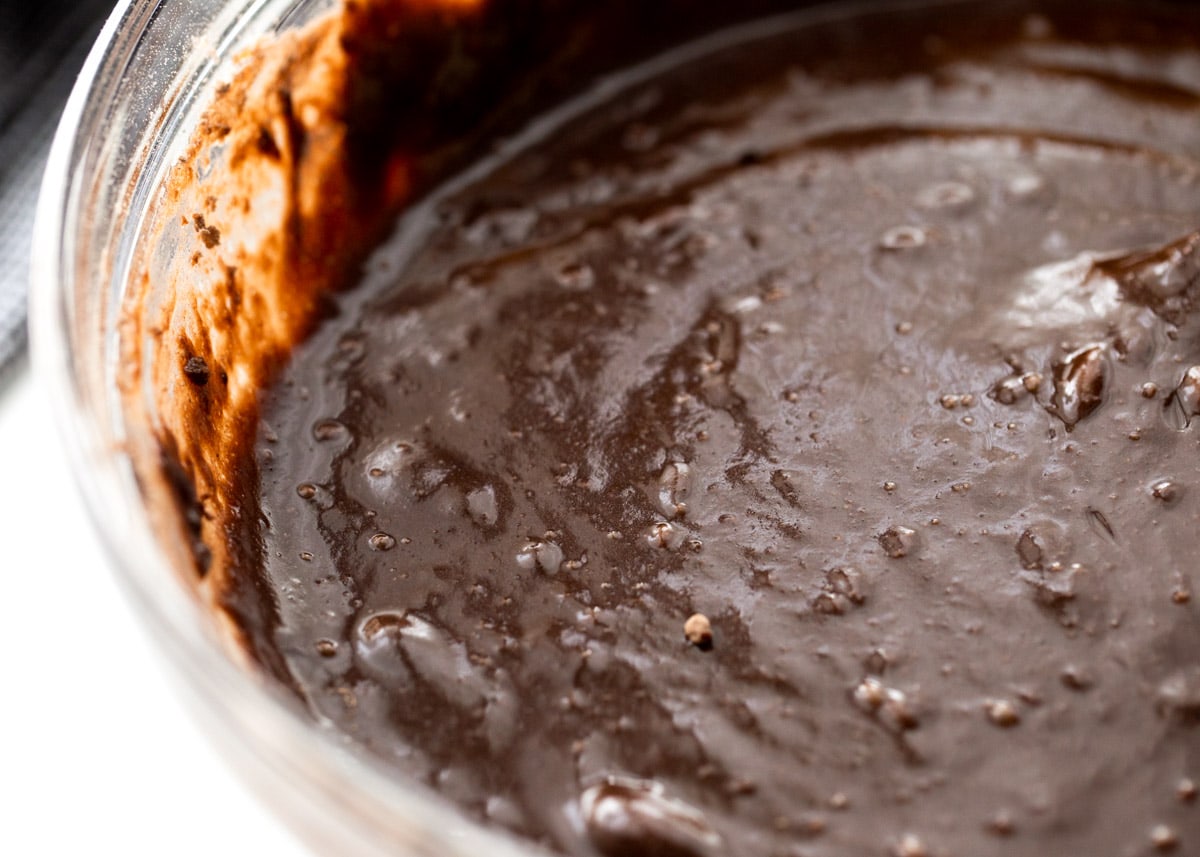 THE THREE LAYERS
3 layers of goodness. Here are the layers that make up this yummy dessert:
BROWNIE. Good news: This is the easy part! I just use a box brownie mix for the brownie base! If you do want to go the "entirely-from-scratch" route, you could use this brownie recipe (minus the frosting of course), but double it for a 9×13 baking dish.
PEANUT BUTTER. My favorite layer 😉 It's a nice thick layer of peanut butter mixed with powdered sugar, making it light and creamy.
CHOCOLATE TOPPING. I wouldn't quite consider this a chocolate ganache, since we use butter rather than cream. It's more like a frosting.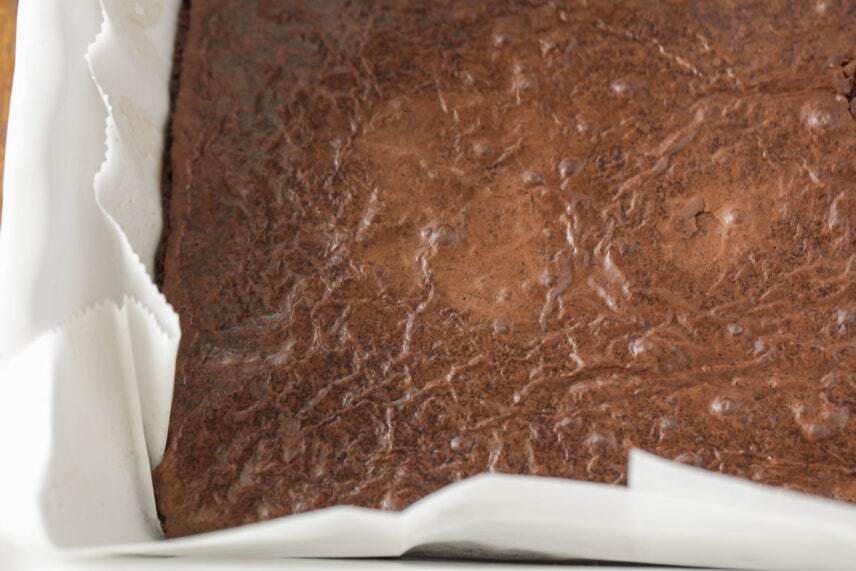 How to Make Buckeye BrOWNIES
**Note: If you're using a boxed brownie mix, make sure you also have the ingredients listed on the box (eggs, oil, etc.) before getting started!
BROWNIE LAYER. In a medium sized mixing bowl, combine ingredients for the brownie batter (whether you're using a box mix, or a homemade brownie recipe (be sure to double for a 9×13 pan). Follow the directions on the box (or from-scratch recipe) and bake in a 9×13 baking dish in the oven.
PEANUT BUTTER. Stir the peanut butter and powdered sugar until it's well combined and feels a little like play dough. Then, use your fingers to spread the peanut butter mixture and pat it down on top of the *completely cooled* brownies.
CHOCOLATE TOPPING. Melt remaining butter and chocolate chips over low heat, then pour over the top of the peanut butter layer. Let it cool again before slicing and serving.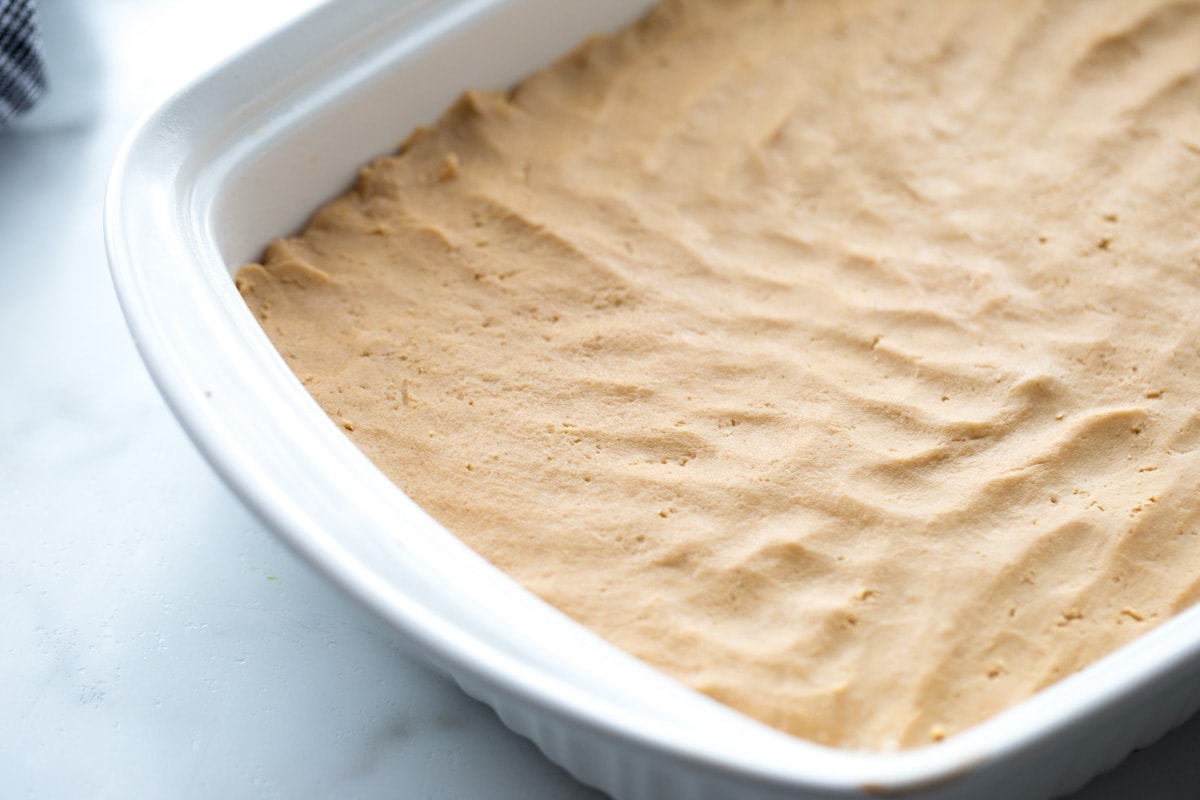 FAQ
Milk chocolate chips or semi sweet? You can use either for the chocolate topping! If you prefer a sweet and creamy chocolate topping, go with the milk chocolate chips. If you want something slightly more bitter and rich, then use semi-sweet chocolate.
Optional Toppings? Although this would be straying from the "traditional" buckeye candies, you're welcome to add something extra. Feel free to add crushed nuts, chocolate sprinkles, and/or chocolate chips to the brownie mix or to the top.
How to freeze? Once the brownies have cooled completely, cut them into squares. Flash freeze them by placing the individual brownies on a cookie sheet in freezer for 1-2 hours or until they have hardened. Once hardened, wrap each square tightly in plastic wrap, then aluminum foil.
Place them in an airtight freezer bag or container for up to 3 months.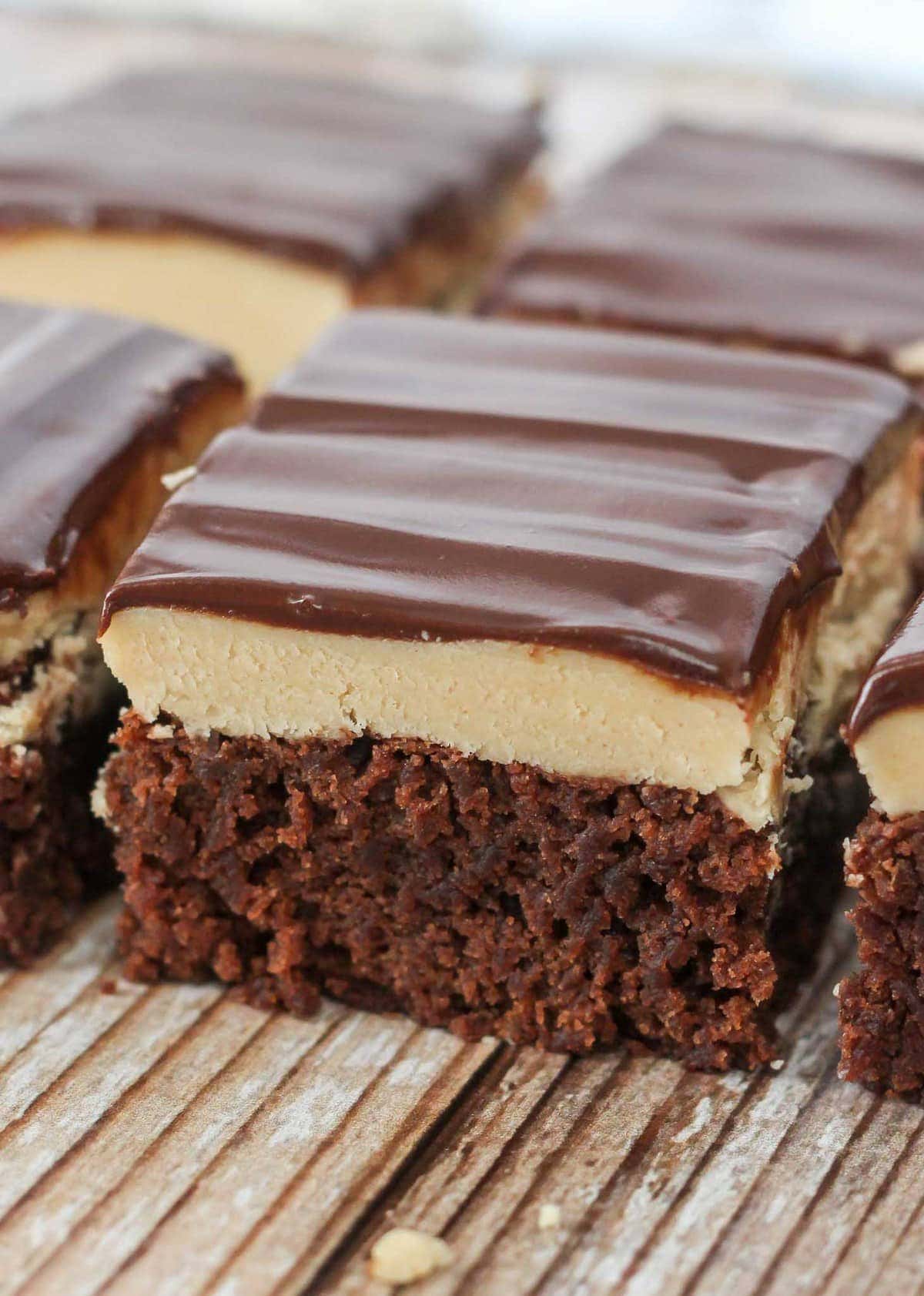 For more brownie recipes:
Buckeye Brownies Recipe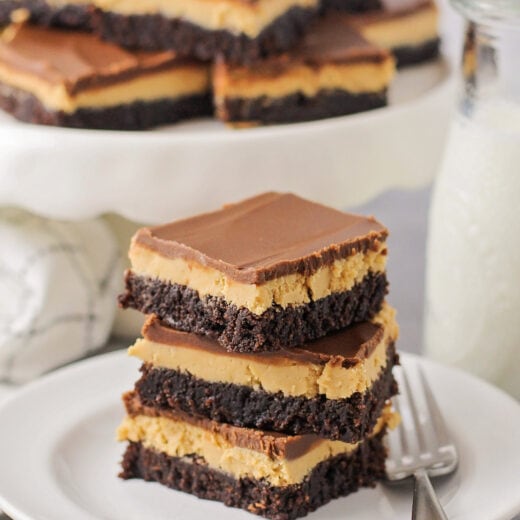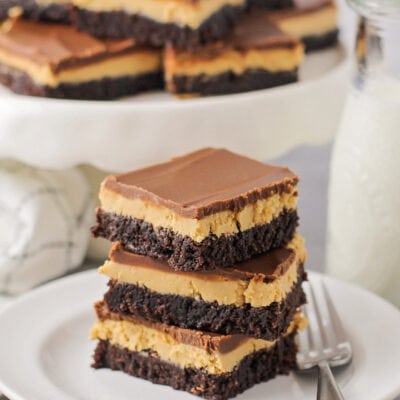 These simple buckeye brownies have three layers of goodness, perfect for chocolate and peanut butter lovers!
Ingredients
1

box

brownie mix plus ingredients on box

the brownie mix should yield a 9×13 pan

2

cups

powdered sugar

½

cup

butter

softened

6

tablespoons

butter

softened

1

cup

creamy peanut butter

1

cup

milk chocolate chips
Instructions
In a 9×13 pan, make and bake brownie mix according to box directions. Let cool.

In a bowl add your powdered sugar, ½ cup butter, and peanut butter. Mix well. Spread with fingers over the brownies and pat down (it has a consistency similar to playdough).

Melt together chocolate chips and remaining butter in a saucepan over low heat, stirring occasionally. Spread over brownies 2nd layer. Let cool and ENJOY!