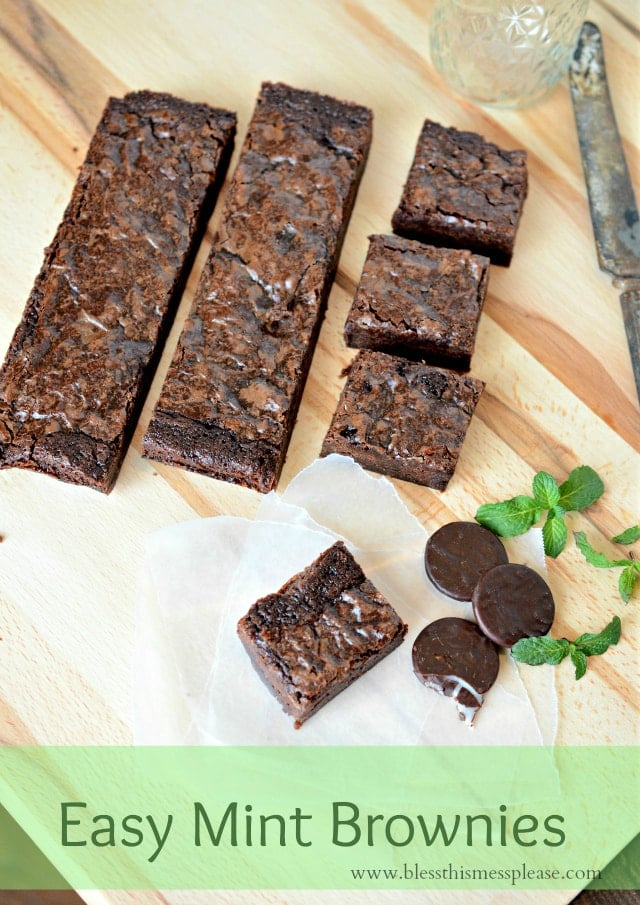 Hello Ladies!
It's Melissa from over at Bless this Mess. I'm back this month to share a super easy recipe for mint brownies. It's so easy that I would file it under my "cheater recipes". Homemade is always better but sometimes simplifying life just needs to happen. This is the perfect recipe to make in pinch because it tastes amazing, comes together in a snap, and the convenience doesn't cost an arm and a leg.
I keep the ingredients for these on hand and make them when I need a quick dessert to add to a dinner I'm taking to a sick friend or new mom, in case Husband needs treats for a meeting (and of course asks if I'll make some and hour before the meeting), or for a quick chocolate fix when a fellow mom friend and her kids are over to play.
The cheating comes in because you are going to use a brownie mix… the little bags like this cost me $1 normally. The mint flavor (and added chocolate goodness) comes from using chocolate mint patties. These are always at the Dollar Store, and my grocery store always has them too, but they cost twice as much there. If you can't find these you can use Junior Mints, but I wouldn't use York Peppermint Patties. The peppermint patties have a different texture in the middle and I don't think it would be quiet the same. Swap the oil for butter and you are really in business. (Isn't my green chicken egg so pretty! Did you know I have three hens in my backyard?)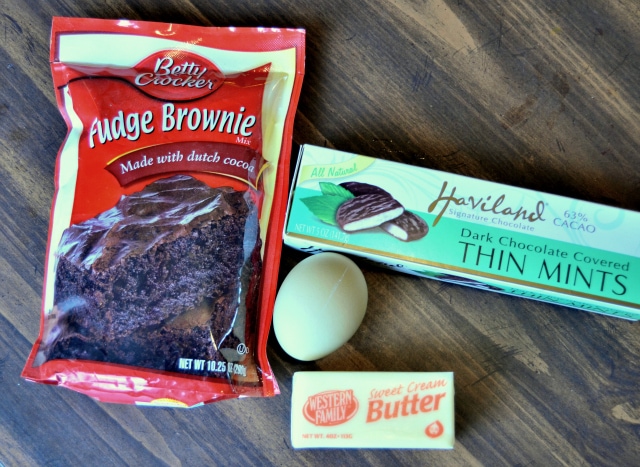 Easy Mint Brownies
One small package Betty Crocker Fudge Brownie Mix
Butter
Water
1 Egg
1 package Haviland Thin Mints or Junior Mints
Preheat your oven to 350 degrees. You are going to replace the oil called for on the package with melted butter, so get that melted butter ready. In a medium bowl add the brownie mix, melted butter instead of the oil (same amount though), the water called for on the package, and 1 egg. Stir until well combined.
Add half of the brownie batter to a greased 9-inch square baking dish. Place a single layer of chocolate mints evenly over the top of the brownie batter. Cover the mint with the second half of the brownie batter. Bake for 26-28 or until a toothpick comes out with just a few moist crumbles on it. Allow the brownies to cool slightly before serving.
Notes:
There is not a layer of mint candy in the middle. It all sort of melts together and makes the brownies taste perfectly minty and fudgy, but don't expect a layer to be visible.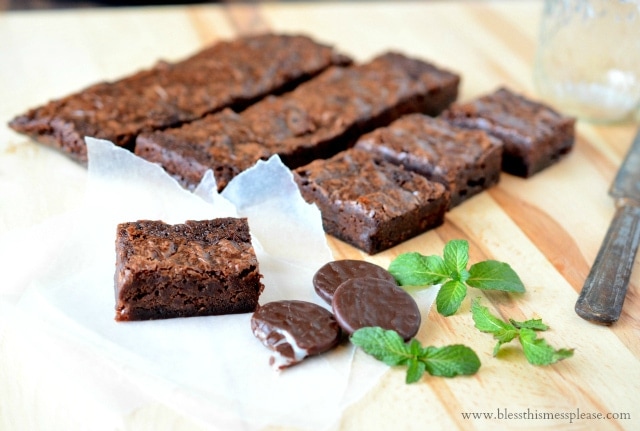 It's been a busy month in my neck of the woods. I thought I would share with you three of my favorite posts as of late. If I were you, I'd make all three of these tonight for dinner!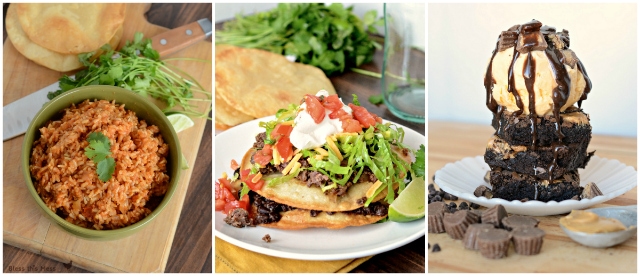 1. Start with this easy Spanish rice (made in the rice cooker!)
2. Have the best steak tostadas for a main dish (the meat is done in the slow cooker)
3. And then top it all off with knock-your-socks-off good The Ultimate Chocolate and Peanut Butter Brownie Sundae
Mmm. And if that didn't make you hungry enough you can always pop over to Bless this Mess and take a look around for yourself.
Thanks so much for reading and thanks for having me Kristyn!
————————————————–
Thank you Melissa!! I love mint & brownies!
Be sure to go to Bless this Mess for more fun recipes from Melissa, and
for more information about her please go HERE.
For even more delicious minty brownie recipes be sure to try these: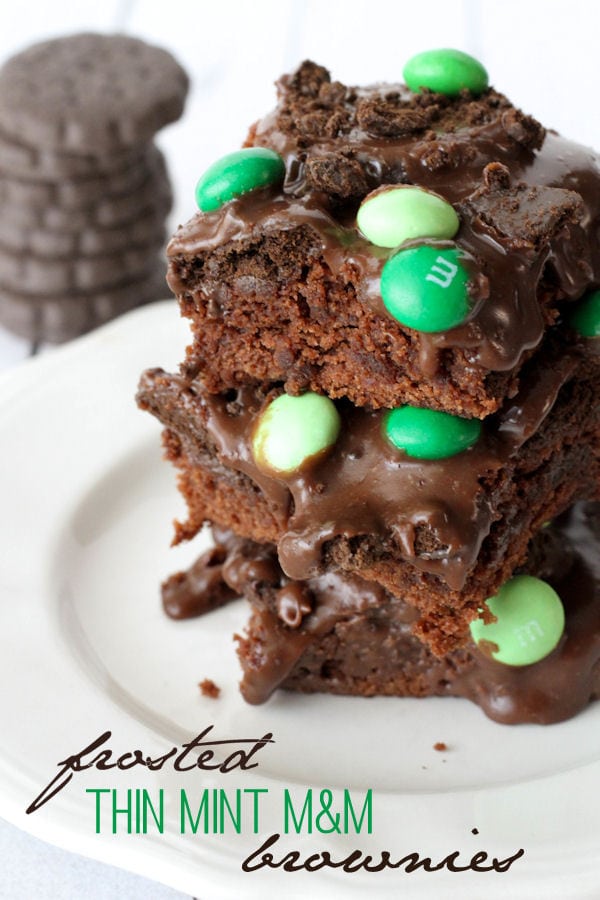 Frosted Thin Mint M&M Brownies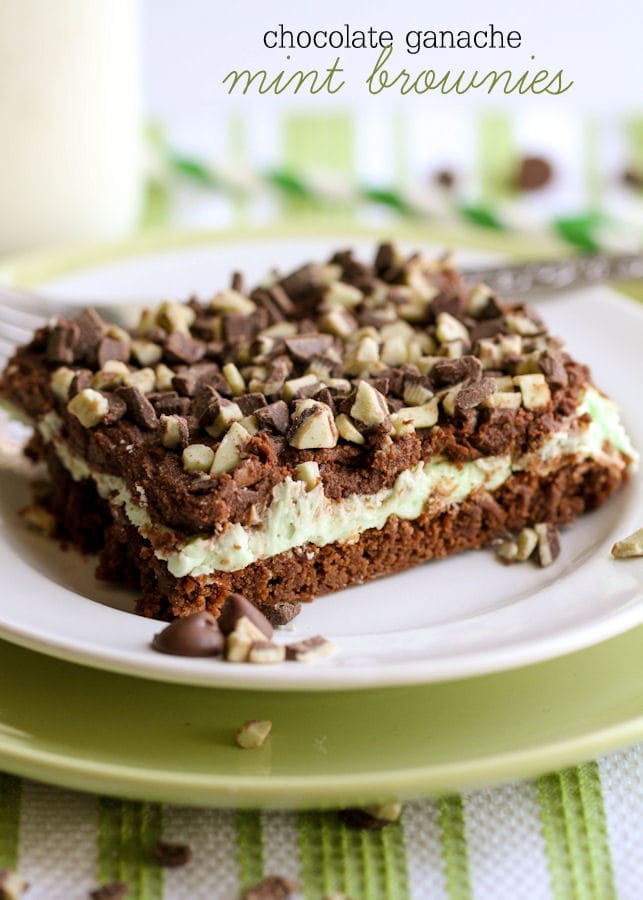 Chocolate Ganache Mint Brownies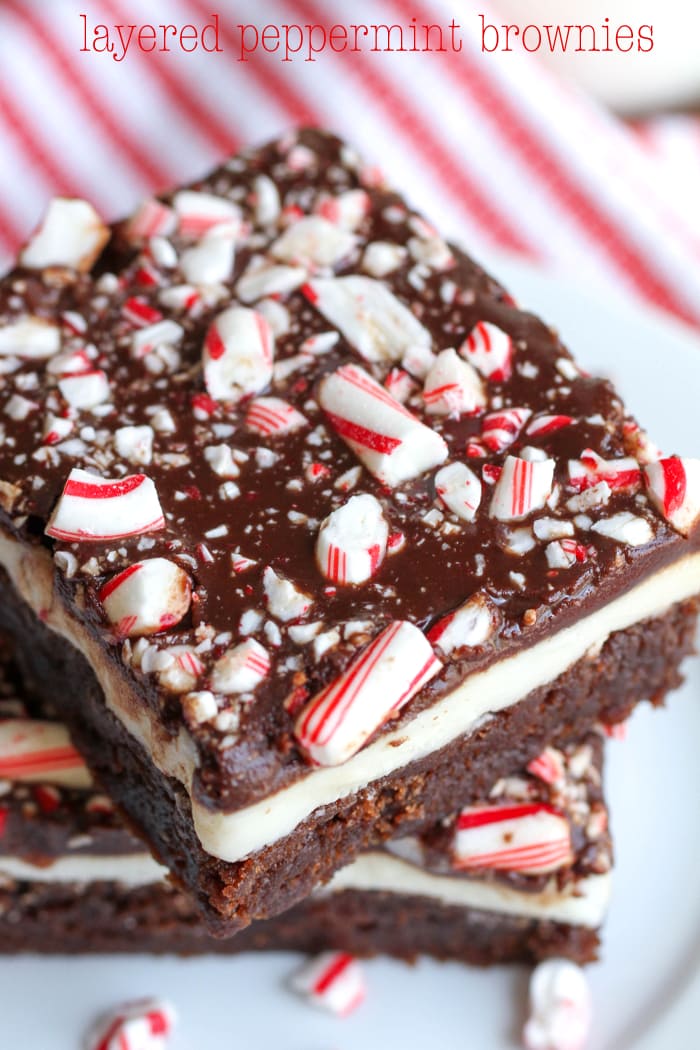 For all Dessert recipes go HERE.
For all Recipes go HERE.
And get weekly emails with monthly freebies by signing up for the Lil' Luna newsletter. 🙂
For even more great ideas follow me on Facebook – Pinterest – Instagram – Twitter – Periscope – Snapchat.
Don't miss a thing – Sign up for the Lil' Luna Newsletter today!
ENJOY!