St. Patty's Day is a day of fun celebrations and, in our home, all things rainbow and green!! We love to throw in plenty of festive St. Patrick's Day recipes throughout the day to celebrate.
More Collections: Holiday Drink Recipes, Holiday Cakes, Spring Desserts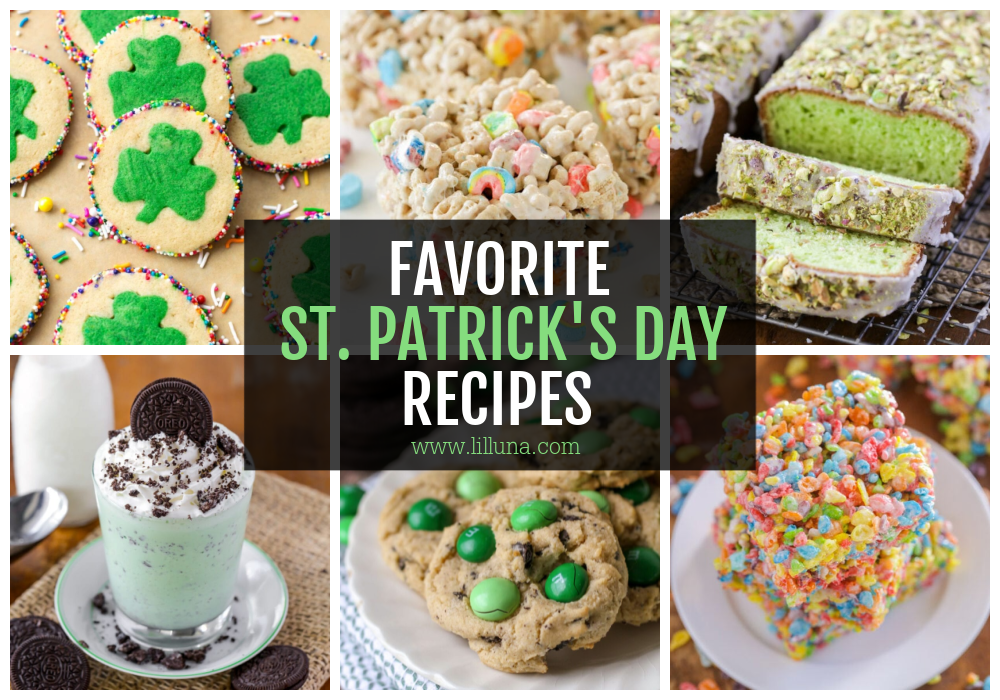 what is st. patrick's day?
St. Patrick's day was first established in 1631 but did not become an official Irish holiday until 1904. The holiday spread to America through Irish Immigrants. The St. Patrick's Day we celebrate now is due to the desire to honor their Irish heritage.*
The color green, rainbows, shamrocks and clovers, luck and leprechauns, parades, and parties are a few of the ways that people join in celebrating the holiday.
Add some color and fun to your day with these delicious St. Patrick's Day recipes. Colorful, flavorful, and perfectly sweet for all of your celebrations!! Those little leprechauns will love any of these lucky goodies.
*History citation BBC Travel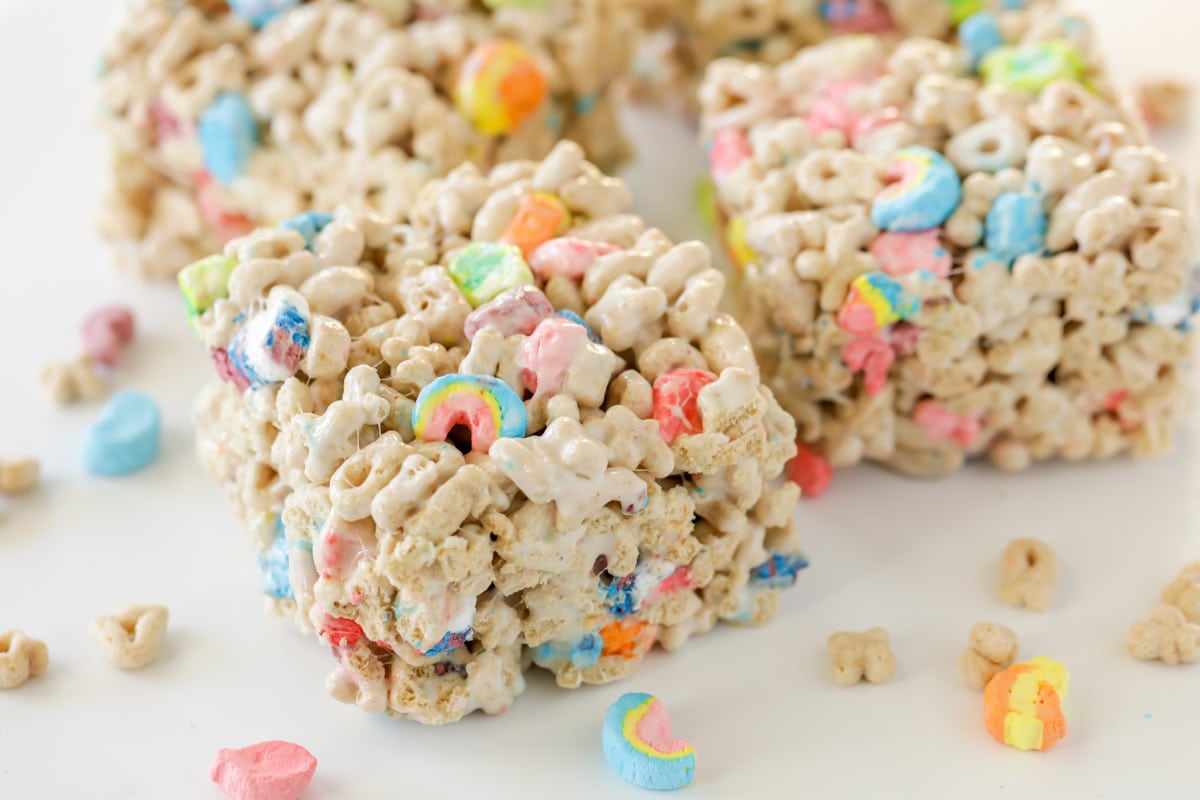 The History of St. Patrick
St. Patrick was actually born in Roman Britain back in the 5th century. At the age of 16, he was captured by Irish raiders and sold as a slave in Northern Ireland. He was tasked to be a shepherd, which he did for the next 6 years. He escaped and returned to his family in Britain.
After becoming a Catholic priest, he returned to Ireland as a missionary. He spent 30 years spreading and building the church in Ireland.
He was so successful because he was able to use Irish culture and traditions to share his gospel message.
Irish culture is full of oral legend and myth, so it's no surprise that the stories of St Patrick became legendary and he was proclaimed a saint.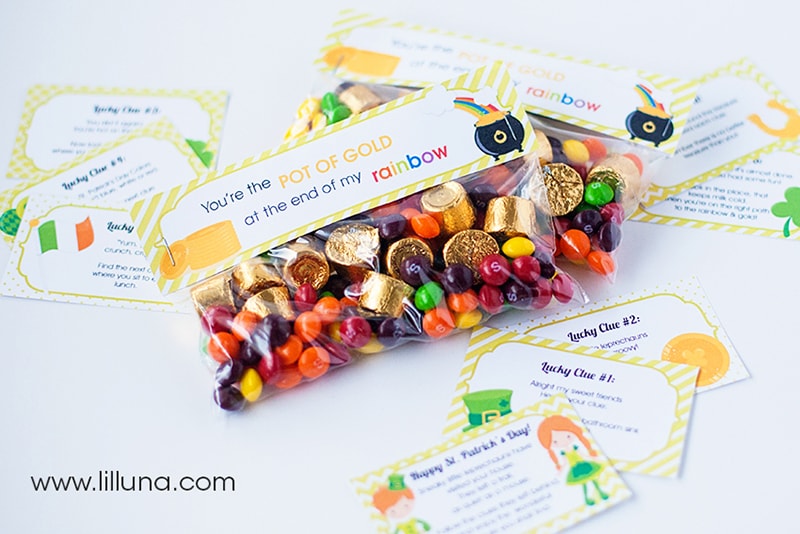 Activities to Celebrate the Holiday
One of my family's favorite things to do on St Patrick's day is to find a treasure at the end of a Leprechaun Scavenger Hunt. Follow the link to print out some clues to send your own family on a hunt.
Some other fun activities include:
Leprechaun Trap: Another fun activity is to have your kids make a leprechaun trap. It's said that if you can catch a leprechaun, he is obliged to tell you where his pot of gold is stashed. Set the trap out on the eve of March 16th and give it a try.
Wear green: Tradition holds that if you're not wearing green on March 17, you'll get pinched. You can go green from head to toe, or simply have it as an accent color.
Eat green food. On occasion, some mischievous leprechauns have turned our milk green and left a box of Lucky Charms to pour it in. We also love to top cupcakes with a dollop of green frosting.
Shamrocks. Hunt for a 4 leaf clover or plant some shamrocks in your garden.
Make Sweet St Patrick's Day recipes. There are definitely some specific St Patrick's day themed treats, but it's really easy to turn almost any treat into one perfect for the holiday. Just make it green or rainbow-colored!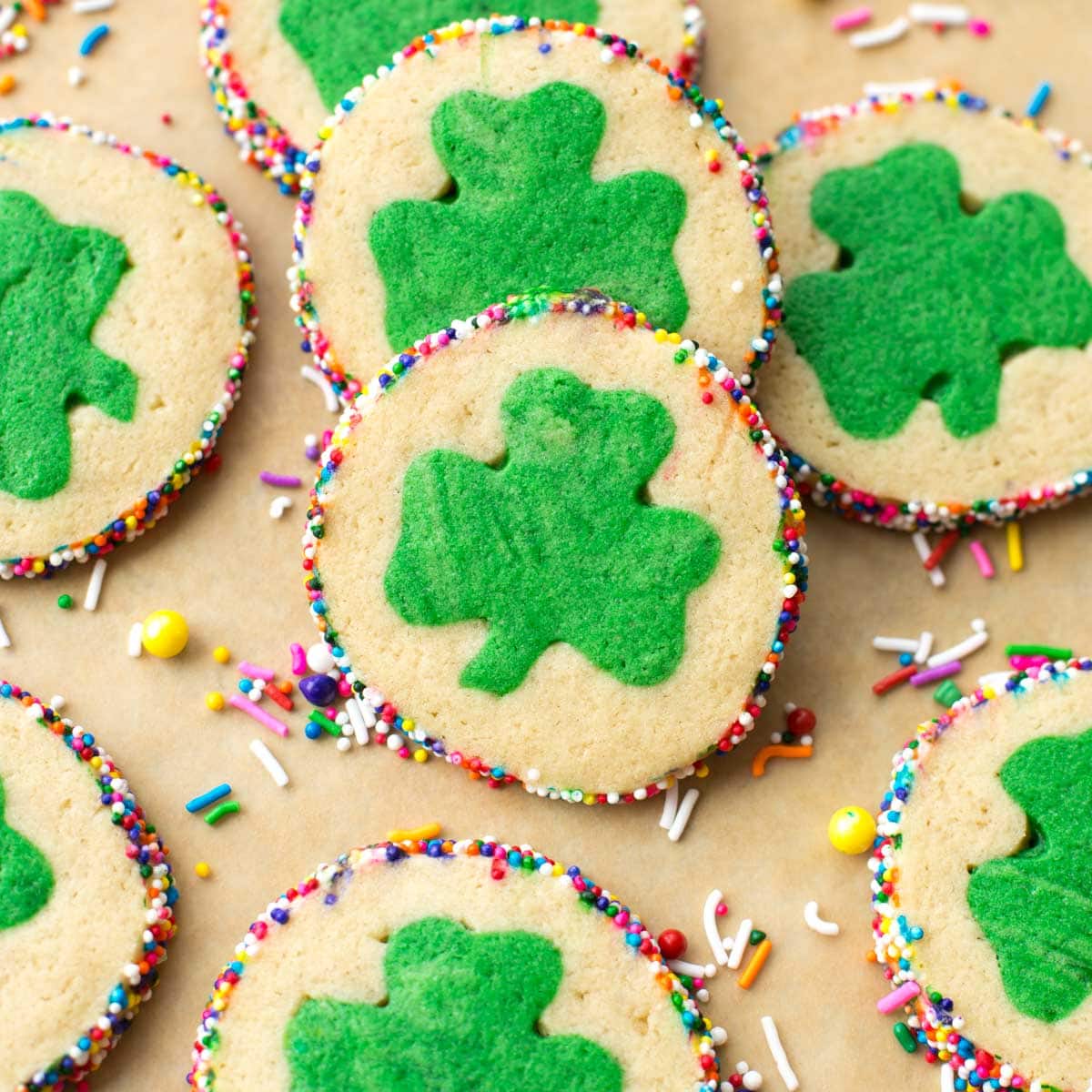 Best food to celebrate with
What foods are made to celebrate St. Patrick's Day? If you're looking for fun St. Patrick's day treats and snacks, this is your place. I've got everything from Rainbow Fruit Kabobs to Green Shamrock cookies. Some other Irish foods you may be interested in making include:
Corned-Beef Hash and Cabbage is an Irish American favorite as it stems from the Irish immigrants who first came to America. Serve it with a loaf of Irish soda bread and you've got a traditional meal.
Guinness Beef Stew or Irish Stew are both classic dishes that will warm you right up. These stew recipes can be made in a slow cooker which produces tender meat. At the end of the day just pour it into a bowl and enjoy.
Colcannon is made from Mashed Potatoes and includes mixed greens like cabbage and kale, leeks, and green onions. As well as an ample amount of butter and cream.
A Delicious Shepherd's Pie. The filling is traditionally made with ground lamb, seasonings, and vegetables. A mashed potato topping is added and baked in the oven.
Boiled Bacon and Cabbage is typically a slice of salted pork that was soaked overnight and then boiled with cabbage.
---
Favorite st. patrick's day recipes
We love to celebrate with tasty and festive treats. We tend to lean towards green and rainbows!
Mint Trifle
This Mint Trifle is a delicious, cool, layered dessert made with chocolate cake, mint cream filling, Oreos and Andes!
1 Mint Trifle Recipe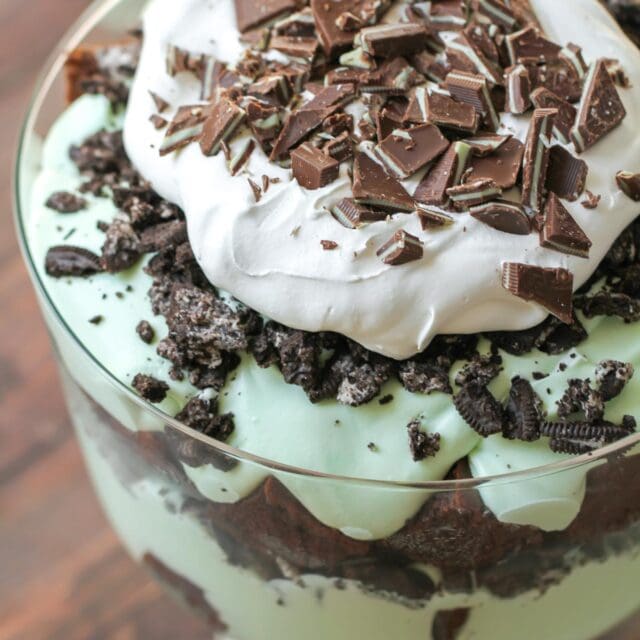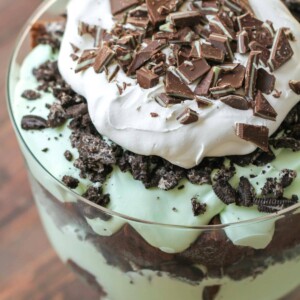 Dessert
Mint Trifle Recipe
Total Time:
1

hour
40

minutes
Get the recipe
Fruity Pebble Treats
Fruity Pebble treats are gooey and sweet. These rainbow goodies are a fun twist on the traditional marshmallow treats!
2 Fruity Pebbles Treats Recipe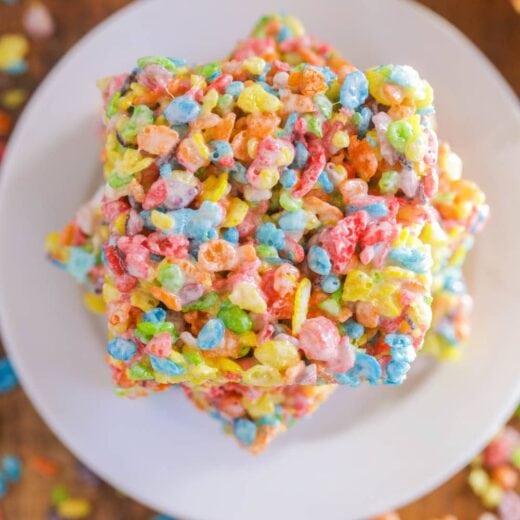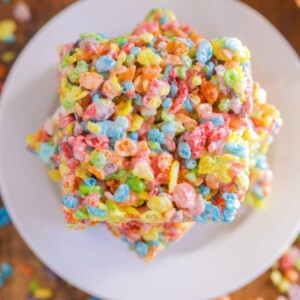 Slice and Bake St. Patrick's Day Cookies
Grab a shamrock cookie cutter and make these St. Patrick's Day Slice and Bake Cookies. They're the perfect treat to make for the March holiday and one that the kids will go nuts over!
3 St. Patrick's Day Cookies Recipe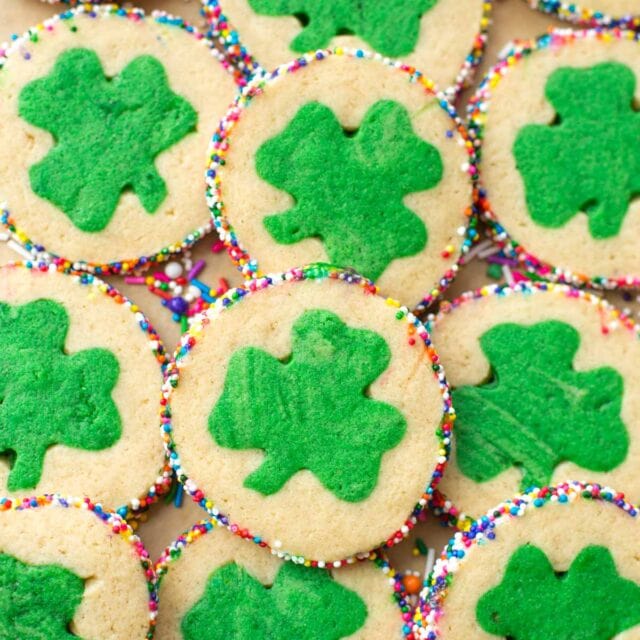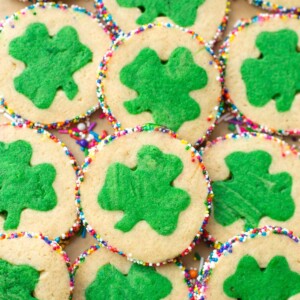 Dessert
St. Patrick's Day Cookies Recipe
Total Time:
3

hours
20

minutes
Get the recipe
Lucky Charms Treats
Ooey Gooey Lucky Charms treats that are just like Rice Krispies but with everyone's favorite marshmallow-filled cereal! These are quick, simple and loved by all!
4 Lucky Charms Treats Recipe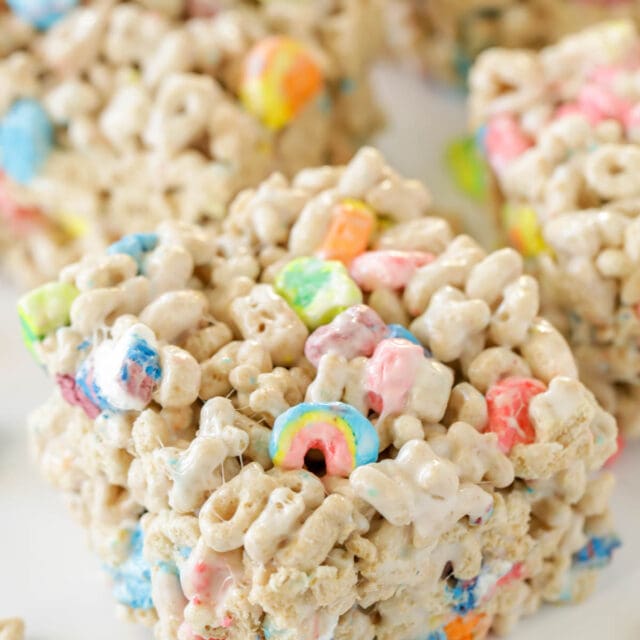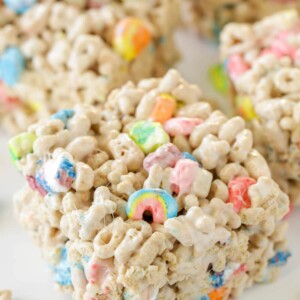 Mint M&M Oreo Cookies
Mint M&M Oreo Cookies that taste JUST like Thin Mints!! The combination of the chocolate with the mint flavor make for one DELICIOUS cookie!!
5 Mint M&M Oreo Cookies Recipe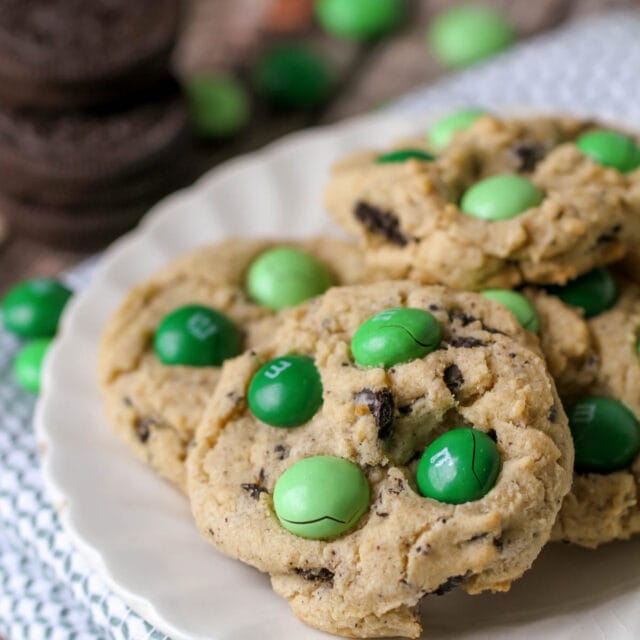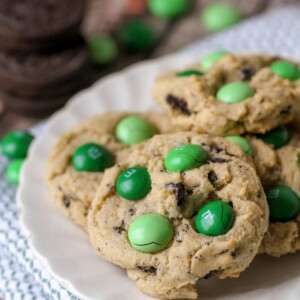 Mint Milkshake Shake
The combination of mint chocolate chip ice cream and Oreos makes this Mint Milkshake a delicious treat! Whip it up in only minutes.
6 Mint Milkshake Recipe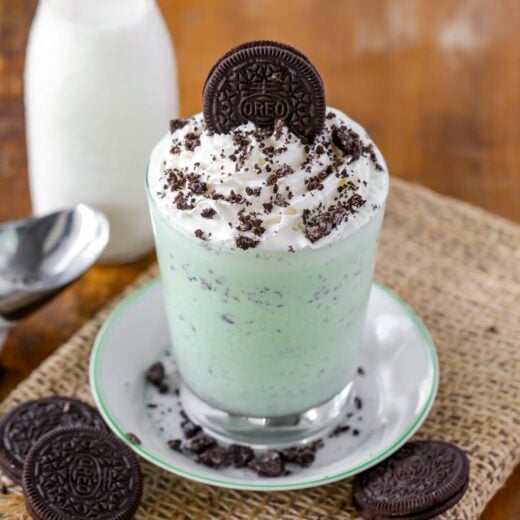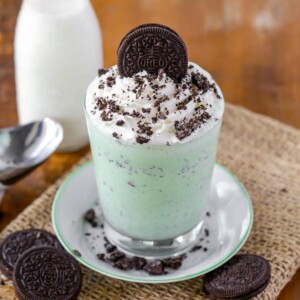 Pistachio Bread
Easy and delicious Frosted Pistachio Bread is especially sweet. The best part is it's glazed and involves no yeast!!
7 Pistachio Bread Recipe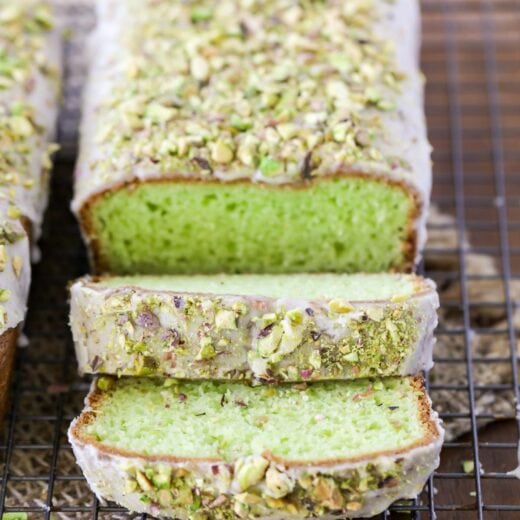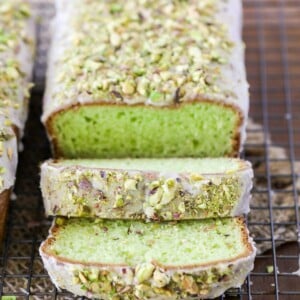 Mint Chocolate Chip Cookies
Mint Chocolate Chip Cookies have crispy edges and soft centers filled with mini mint chips and Andes pieces for a perfectly minty.
8 Mint Chocolate Chip Cookies Recipe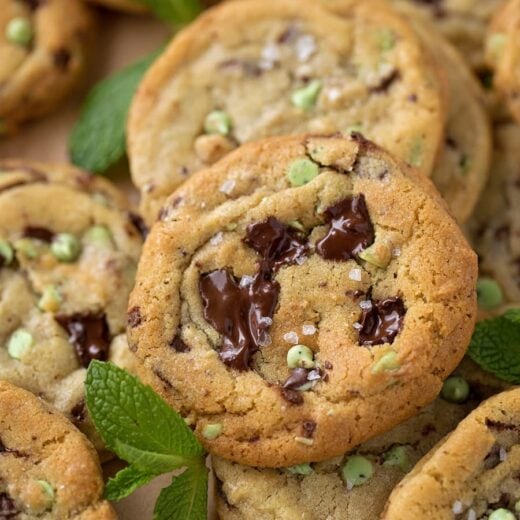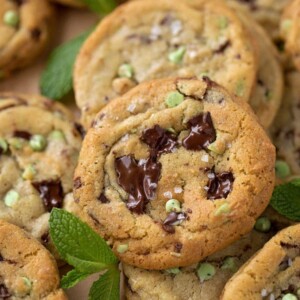 Dessert
Mint Chocolate Chip Cookies Recipe
Total Time:
1

hour
25

minutes
Get the recipe
Grasshopper Parfait
Grasshopper Parfait includes layers of creamy chocolate pudding, mint whipped cream, and crushed Oreos and Andes. It's simple and delish!
9 Grasshopper Parfait Recipe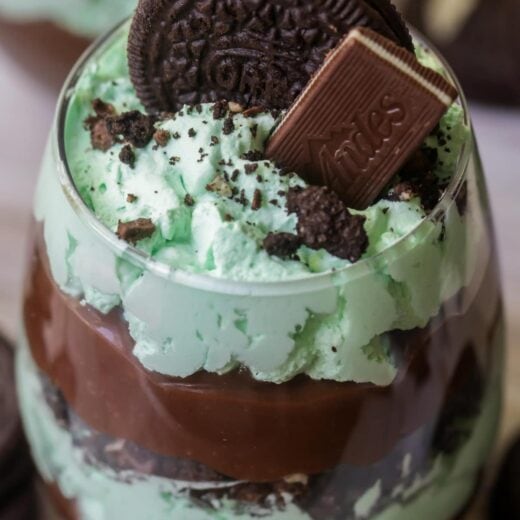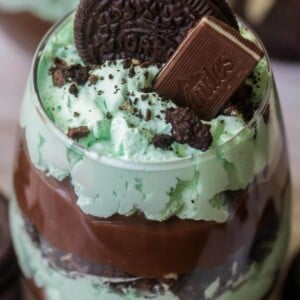 Pistachio Dessert
Pistachio Shortbread Dessert – layered treat with a Sandies Cookies crust, cream cheese layer, pistachio pudding layer and topped with Cool whip! YUM!
10 Pistachio Dessert Recipe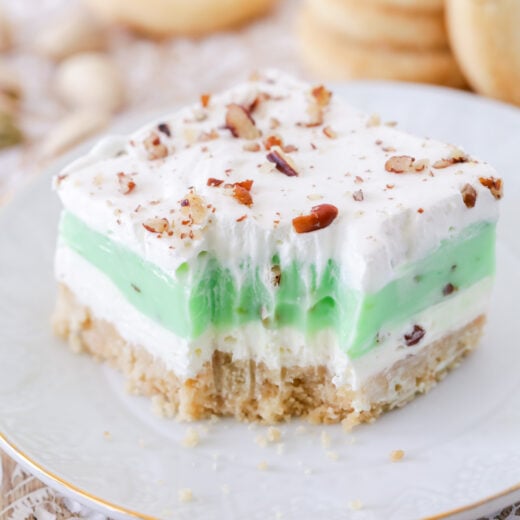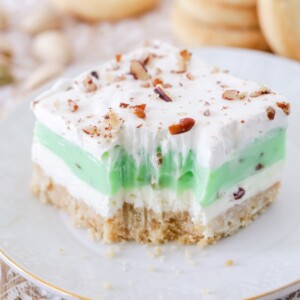 Dessert
Pistachio Dessert Recipe
Total Time:
2

hours
18

minutes
Get the recipe
Mint Brownies
Thick and fudgy easy mint brownies are filled with creamy mints. They are decadent and only require a few ingredients!
11 Mint Brownies Recipe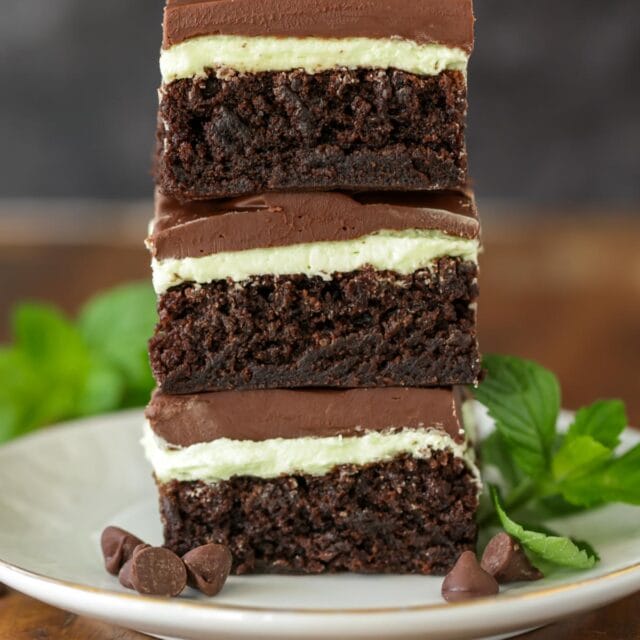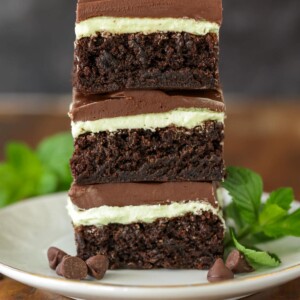 Fruit Kabobs
Colorful fruit kabobs are the best appetizer or side for any occasion! Load up your favorite fruits and get snacking.
12 Fruit Kabobs Recipe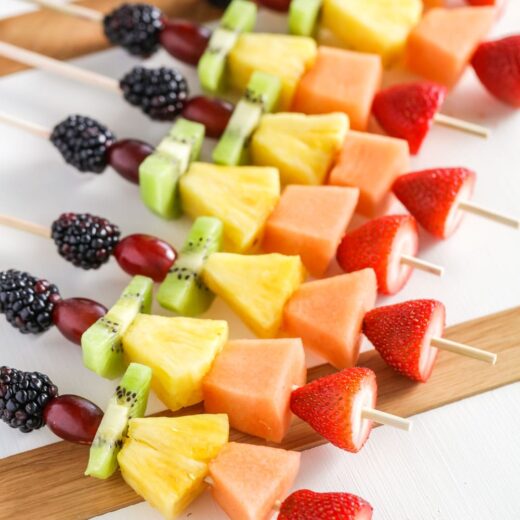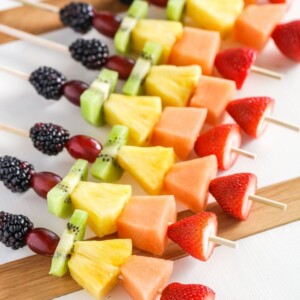 ---
Happy St. Patty's Day!
You're sure to find some delicious "Leprechaun Approved" recipes on this list to make your St. Patrick's Day extra special!
More Collections: Easy Cake Recipes, Dessert Bar Recipes, Valentine's Day Desserts