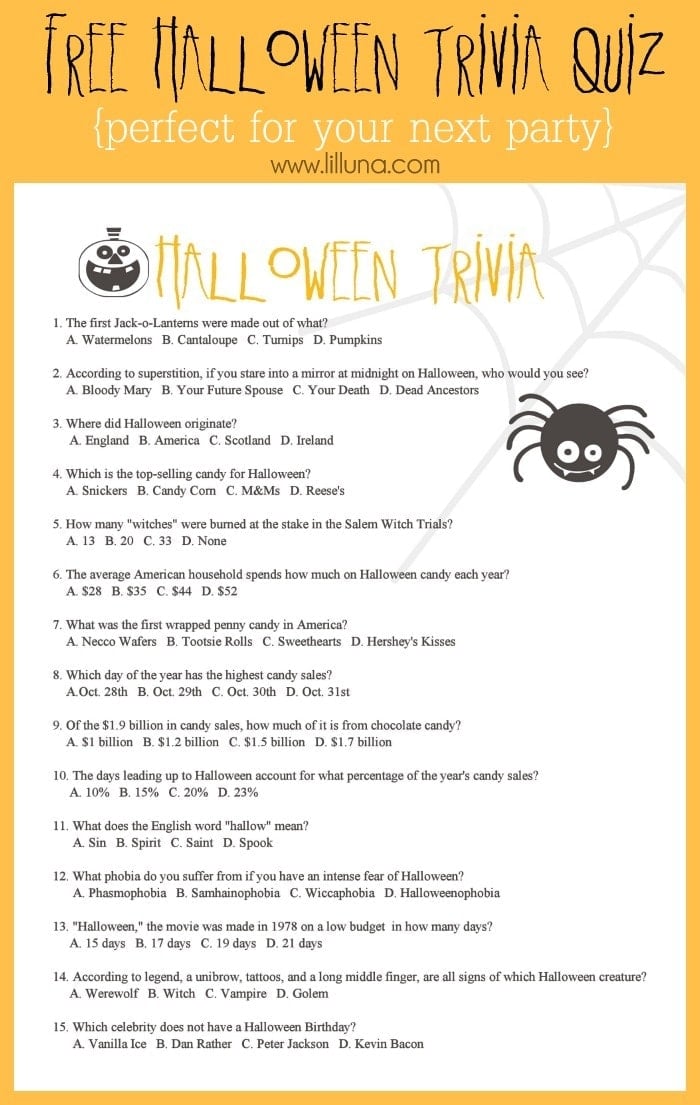 I love TRIVIA, and I love the HOLIDAYS!!
Last year, I decided to make a Christmas Trivia Quiz to use for a Christmas party we were throwing. I figured others might want to use it as well and put it up on the site. It was a huge hit, so I decided this year I needed to make one for Halloween too. I know there may not be as many Halloween parties as Christmas parties, but figured this would be fun even if you were doing a group date night in October or if you wanted to do as a family activity one night next month.
Some of the questions may seem easy, but I think the rest are pretty tricky. I admit I didn't know most of these answers until I scoured the web for Halloween trivia, but I'm glad I know them now. Yes, some may be pointless, but I'm a little bit of a trivia girl. I pride myself in knowing random, pointless things – lol! 😉
I'm hoping you are able to use this holiday season. If not, bookmark it or print it to use in the future, because it's an easy game if you ever have a Halloween party.
download your free halloween trivia quiz now
Fill out the form below and the FREE printable will be sent to your email.
For more fun prints be sure to check these out: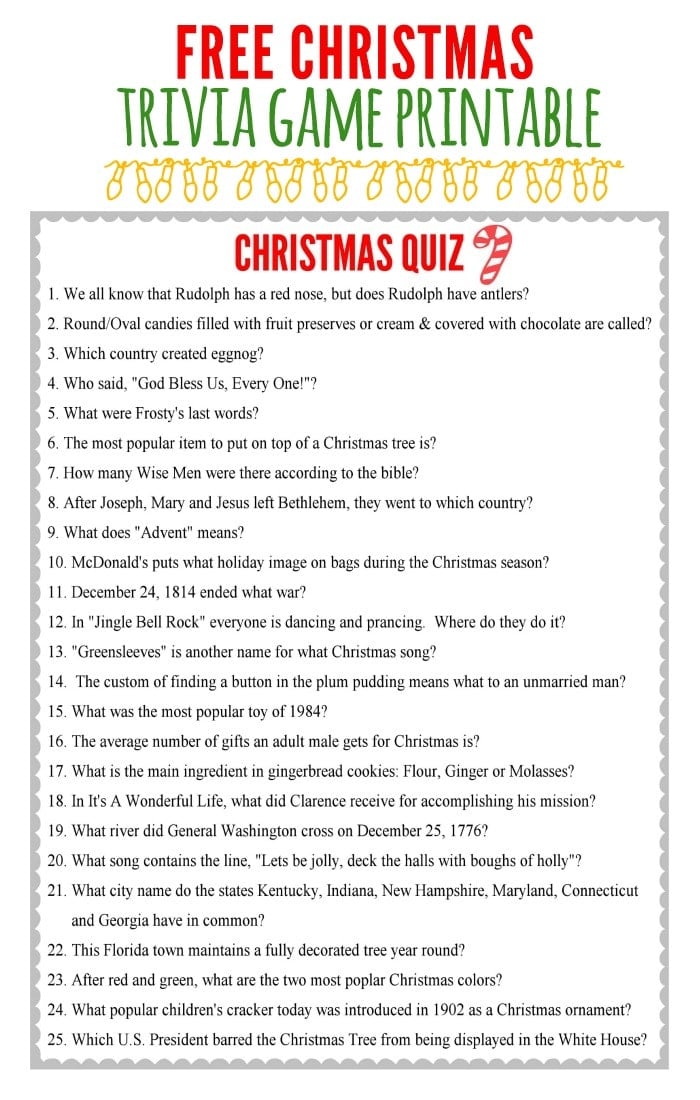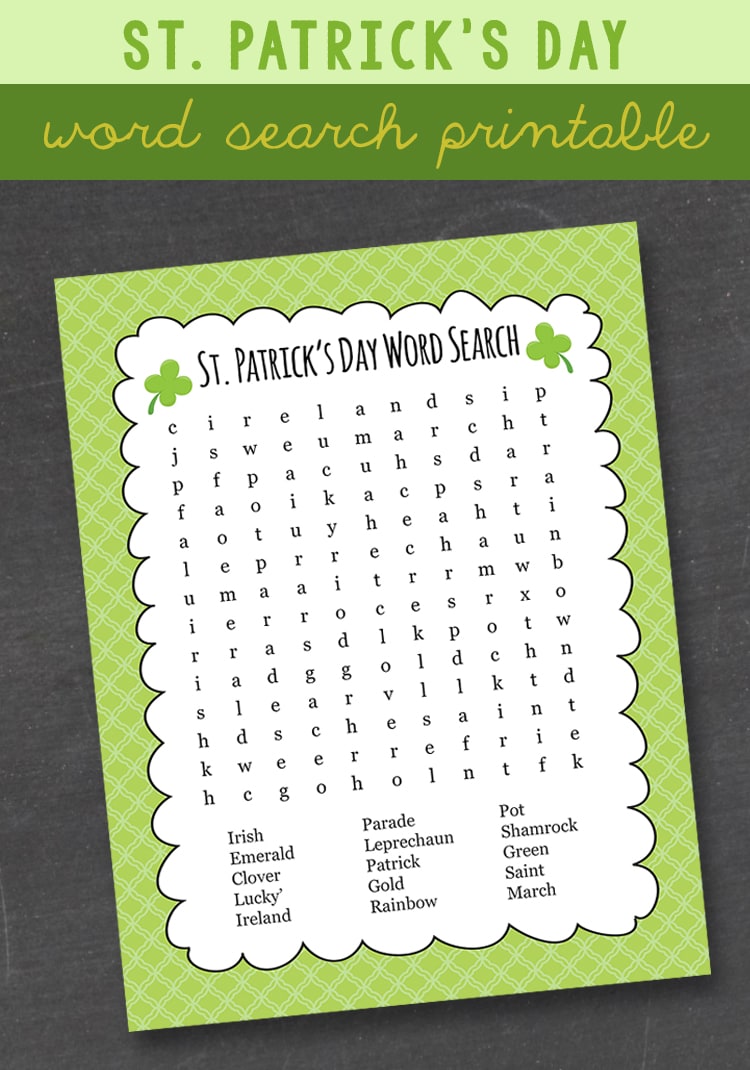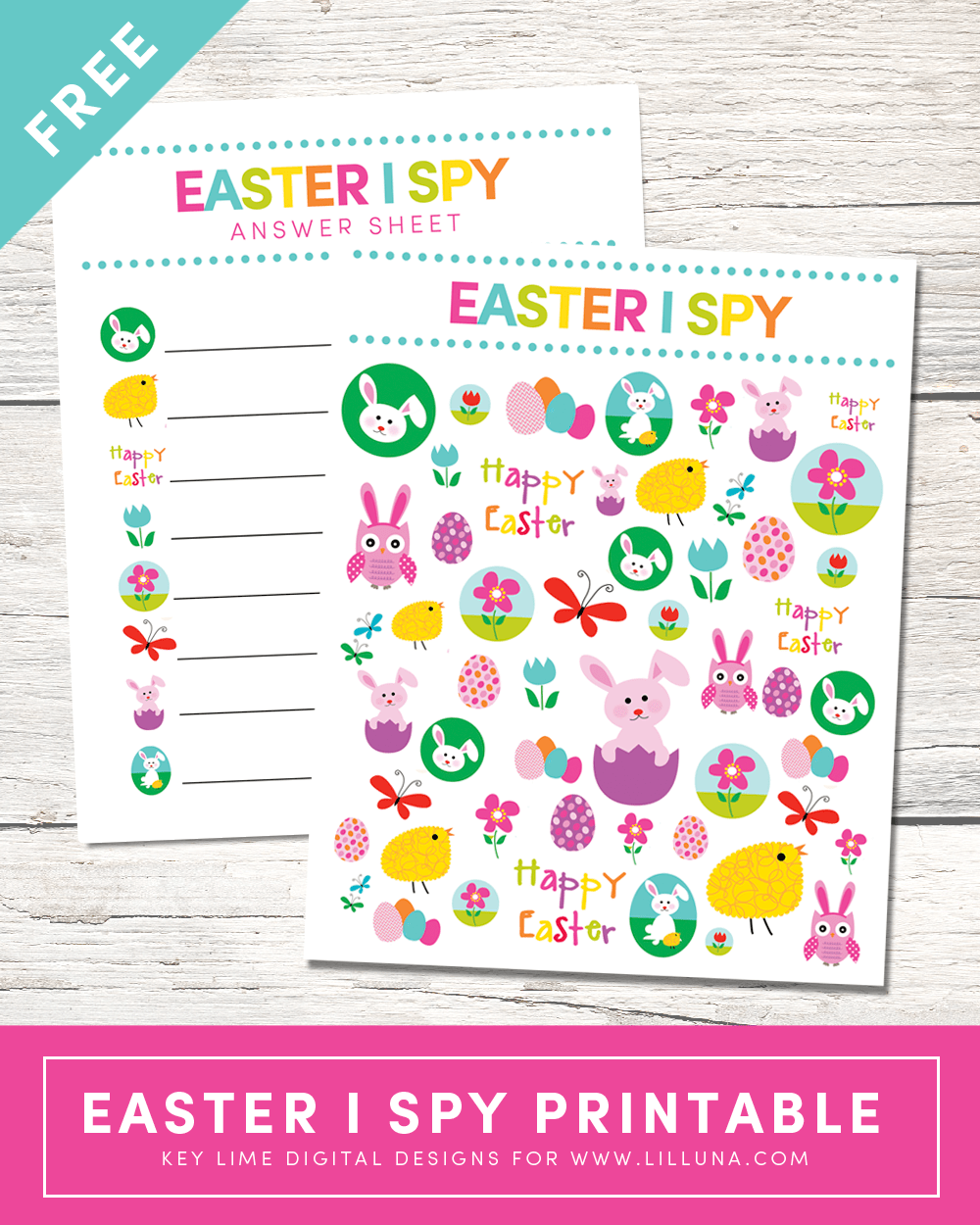 For all Halloween ideas on the site go HERE.
And get weekly emails with monthly freebies by signing up for the Lil' Luna newsletter. 🙂
For even more great ideas follow me on Facebook – Pinterest – Instagram – Twitter – Periscope.
ENJOY!