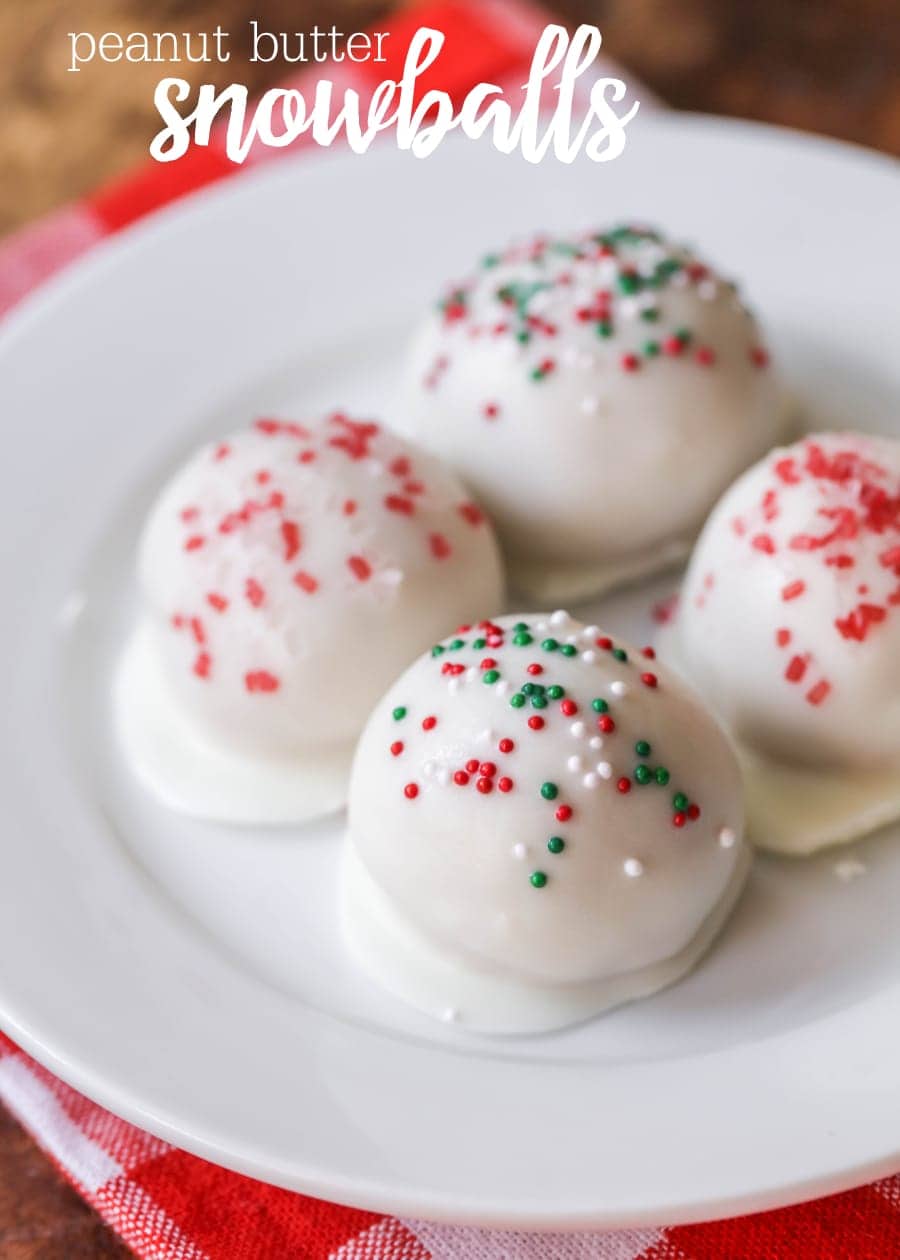 I love the holidays and everything that comes with it. The yummy treats – the gift giving – the traditions – the craziness – It makes me so happy!! One of our favorite things to do is make goodies and take them to friends, neighbors and family. I love doing this because it's something I can get the kids involved in and it is something we all enjoy. I remember getting in the kitchen and helping my mom with her baked goods, and I want my kids to have the same memories.
There are so many recipes to try but this year, we decided to make Peanut Butter Snowballs. They are more of a candy than anything else but were easy to make and were incredibly delicious. They have a sweet peanut butter filling and are covered in whit candy coating. Pretty much – they were awesome, and I am so glad we made them because we found a new family, favorite recipe. This recipe calls for only 4 ingredients, which makes them even better. I picked up all the ingredients at my local Walmart using their grocery pickup service. If you guys have not used it yet – you must! You order all your ingredients online or via their app, and schedule a time to pick them up. You check in when you're on your way and they magically come up to load them in your car as soon as you arrive. Yeah, I'm there at least twice a week. It's such a great service. My favorite part is that you can create an essentials list so each week you have everything listed of what you buy each week which can be easily added to your cart. Makes grocery shopping and holiday baking even easier! I promise you'll love it. 😉
Like I mentioned, you only need 4 ingredients for this recipe. Here is what you'll need…
MY OTHER RECIPES
INGREDIENTS:
DIRECTIONS:
Combine sugar, peanut butter and butter in a bowl mixing until dough forms.
Shape into 1 inch balls and place on baking sheet lined with wax paper. Chill for 30 minutes.
When done chilling, melt candy coating until smooth and dip balls coating with candy until smooth and all over. Place back on waxed paper lined baking sheet, sprinkle with sprinkles and chill for an additional 15-20 minutes. ENJOY!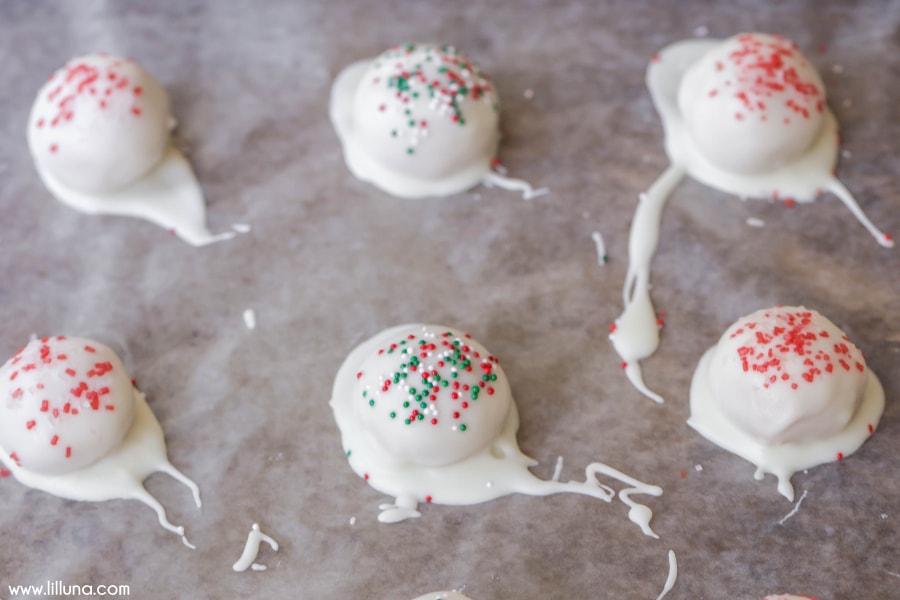 This recipe made about 14-16 snowballs.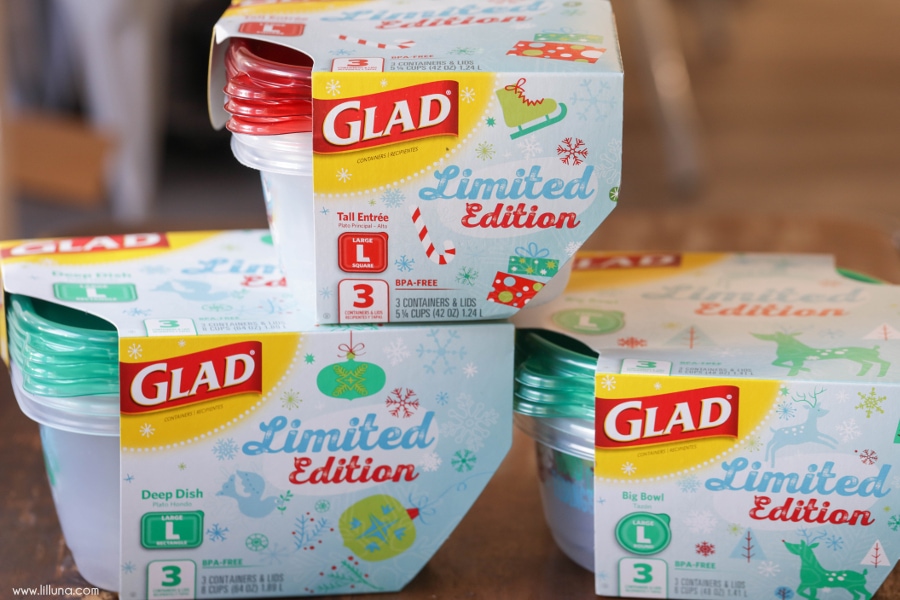 Cutest containers – only available at Walmart and on Walmart.com.
I ended up using Glad® holiday containers (available exclusively at Walmart) to store and gift these Peanut Butter Snowballs. I added some shredded paper, the treats and wrapped it with a bow. Perfect for gift giving and simple too (which I'm all about!) A few years I hosted a Cookie Exchange and had everyone bring their favorite holiday treat, and then I had the limited edition Glad containers there and set to be filled. They were perfect for packaging up all our goodies!! They'd also be great to have on handy to store your leftovers after all your Christmas parties. 😀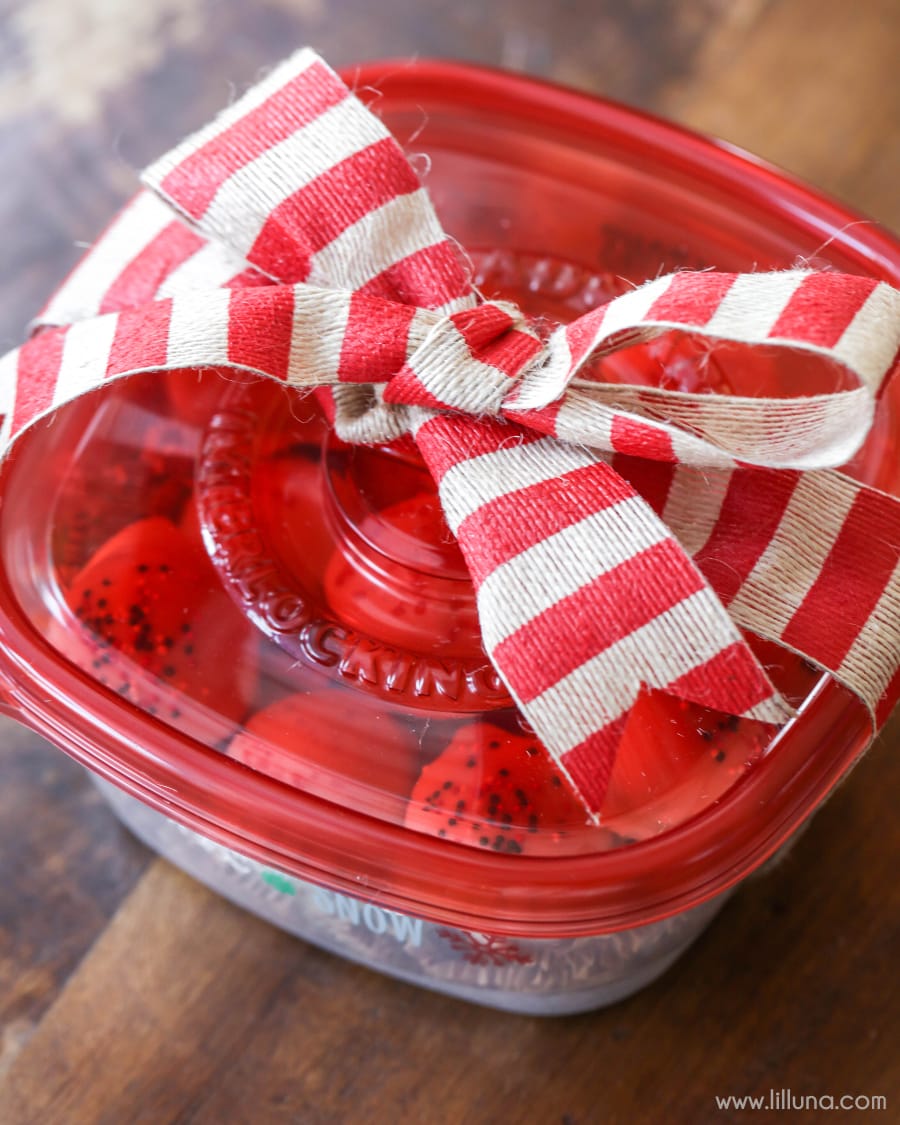 I hope getting in the kitchen this holiday makes you as happy as do me. There's nothing wrong with buying treats to gift, but I think going homemade always makes it a little more special. 😉 And trust me, I think you'll love the combo of Peanut butter and white chocolate that you get from these Peanut Butter Snowballs!!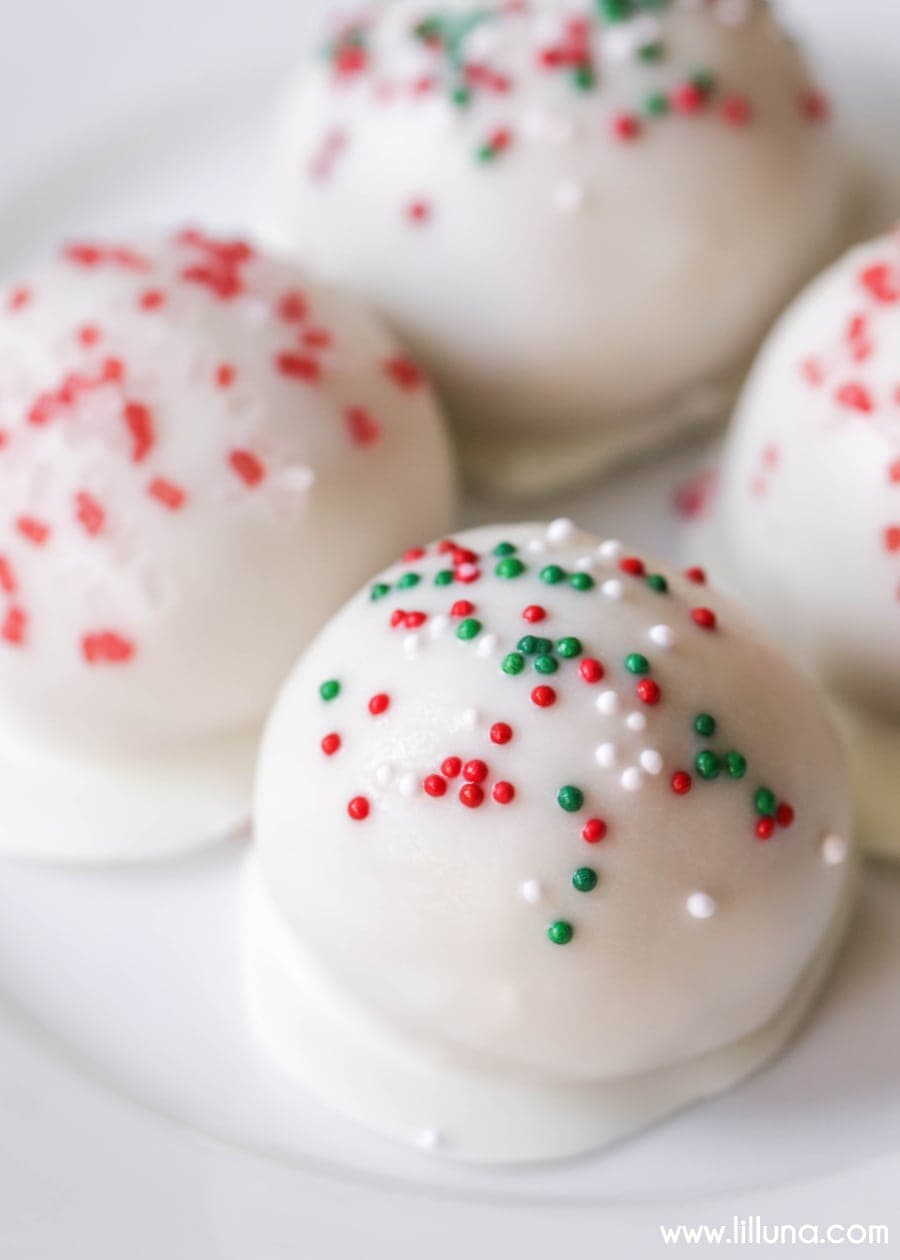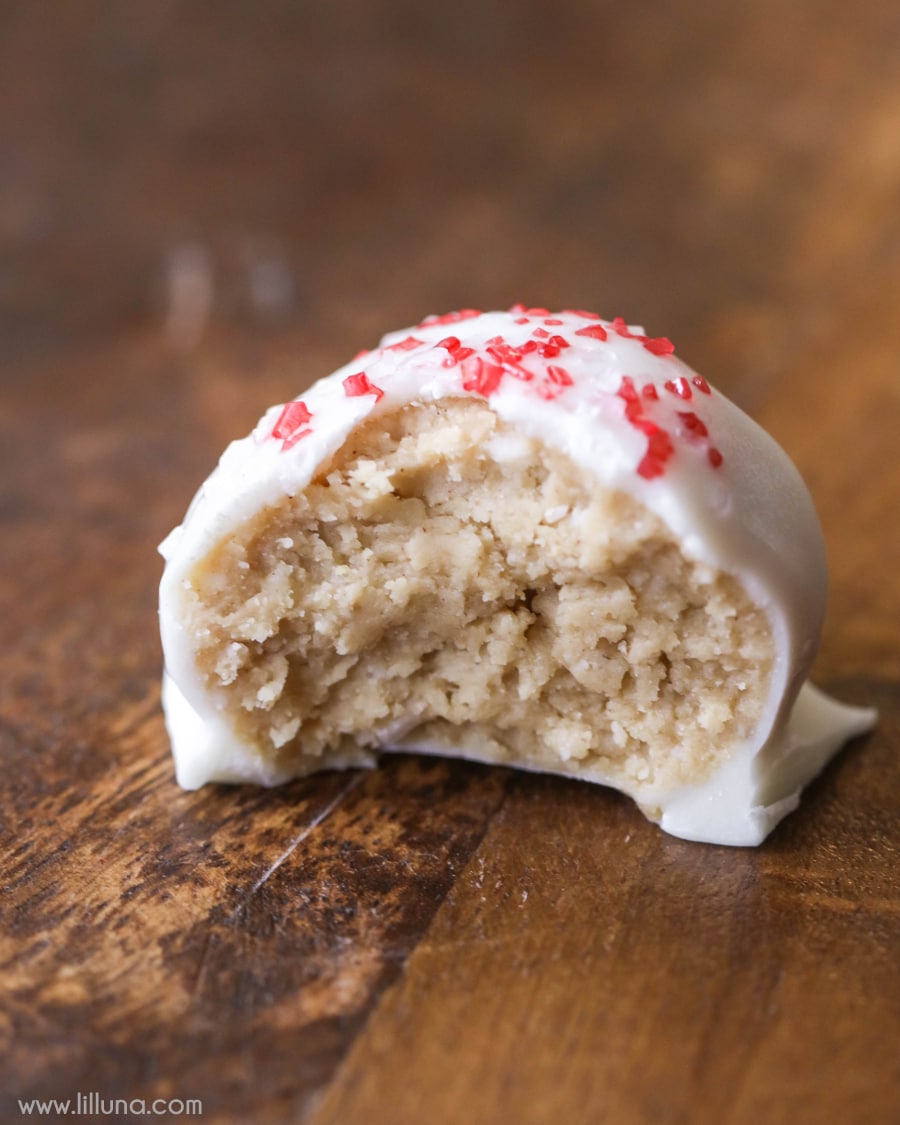 I would love to hear what your favorite treats are to make during the holidays, so be sure to leave a comment below letting me know. I also hope you have a wonderful holiday season!!
For more information about Walmart you can visit them on Facebook, Pinterest, Instagram and Twitter.
For more information about Glad you can visit them on Facebook, Pinterest, Instagram and Twitter.
ENJOY!
This is a sponsored conversation written by me on behalf of Glad. The opinions and text are all mine.