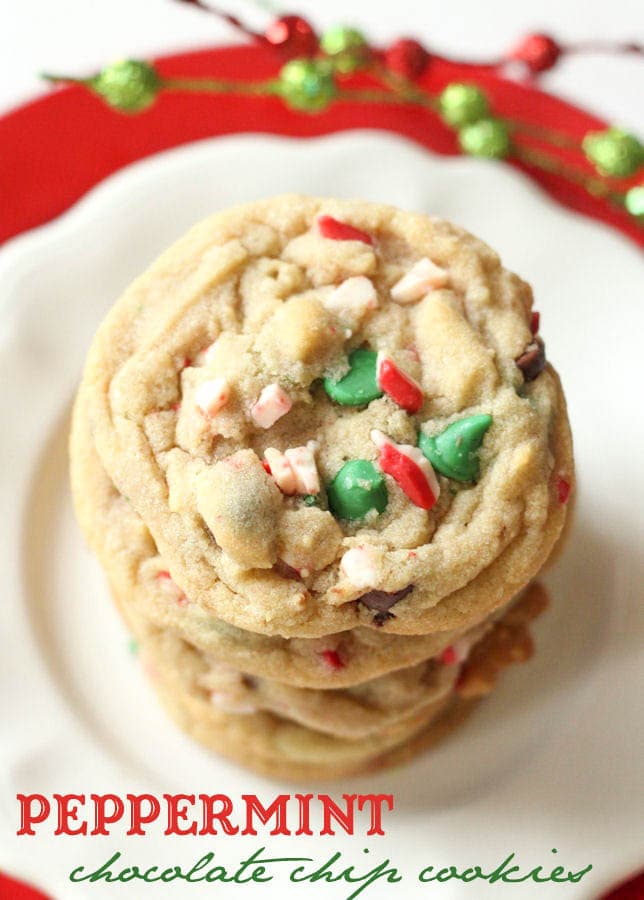 Hi, it me Lily again.
Today was my first day of vacation. I have no school next week, and I'm so excited! I don't have to wake up early which will be good because my mom says I can't wake up in the mornings. I always ask her if I can sleep for a few more minutes. 😉
My mom said we will be trying some new recipes next week, and I'm so excited. Today's recipe is a new one that I really liked. We made them yesterday and I got to have a cookie yesterday and another one today! They are Peppermint Chocolate Chip Cookies that are perfect for Christmas time. 🙂

Don't they look yummy!? I think if you like chocolate chip cookies AND peppermint then you'll like this recipe.
Peppermint Chocolate Chip Cookies Recipe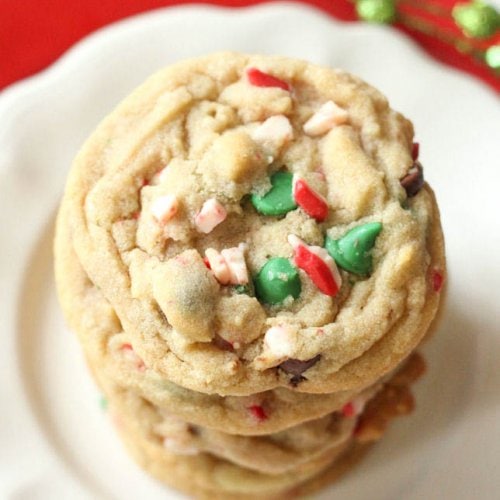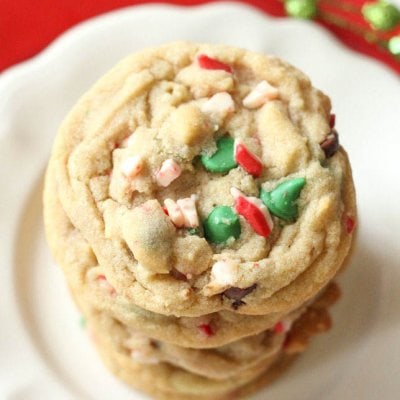 Delicious Peppermint Chocolate Chip Cookies. Ingredients include peppermint extract, Christmas chocolate chips, & andes peppermint crunch pieces.
Ingredients
Instructions
Cream butter, oil and sugars in your mixer.

Add eggs and beat until fluffy.

Add flour, baking powder, baking soda, salt to a separate bowl and mix well. Add to wet ingredients and mix well.

Add chocolate chips, peppermint crunch pieces, almond extract, and vanilla (add additional peppermint extract - 1 tsp. if you want it to have more peppermint taste). Mix well.

Bake at 350 for 7-8 minutes.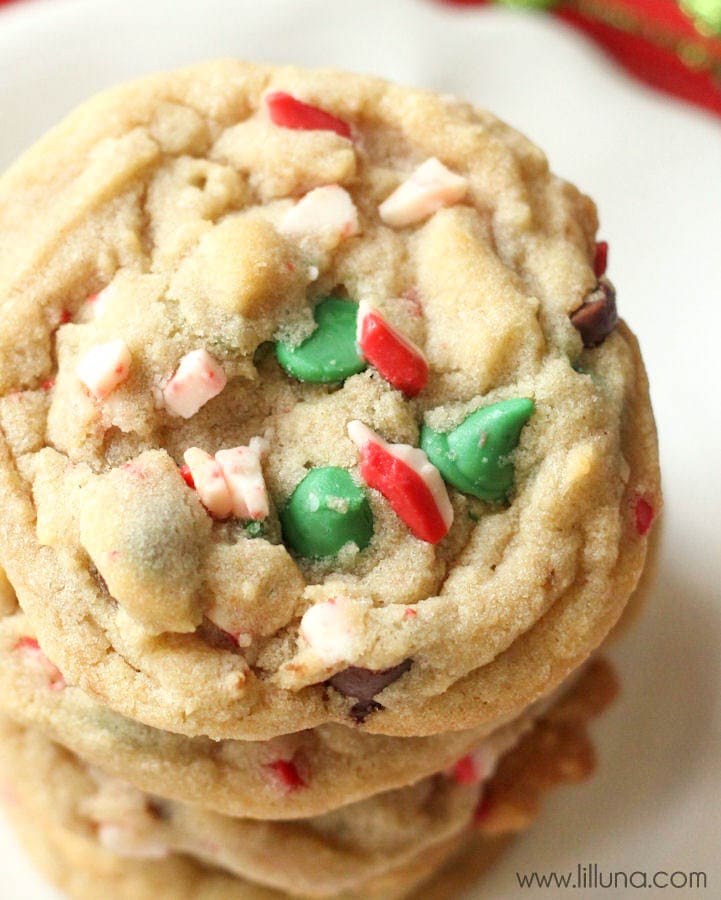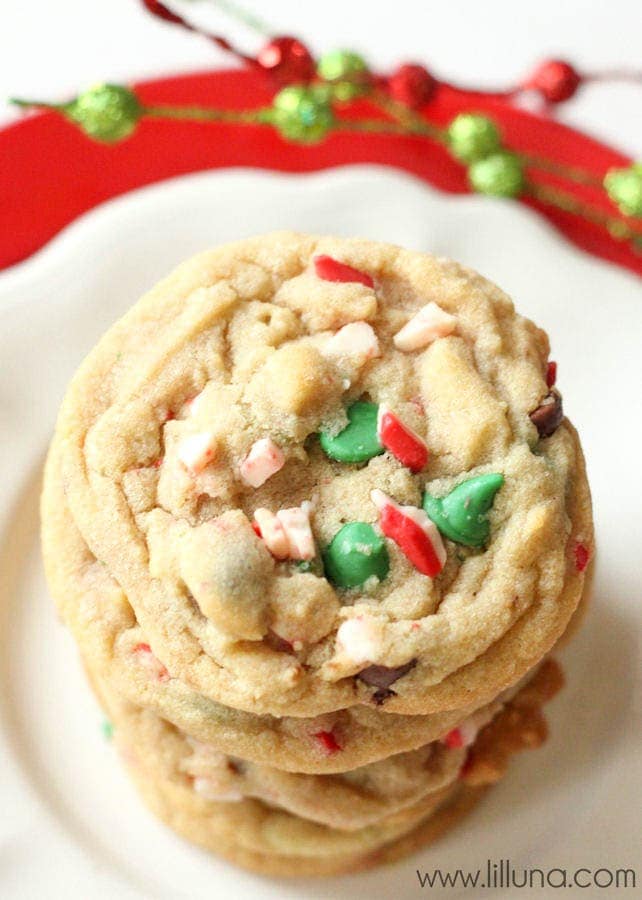 I'm so excited that we are starting some yummy Christmas treats. My mom even told me today that we could buy a Gingerbread House Kit soon which is so cool!!
I hope you can come back again soon for more yummy treats from me.
Love, Lily
——————————————-
For more yummy treats be sure to check out: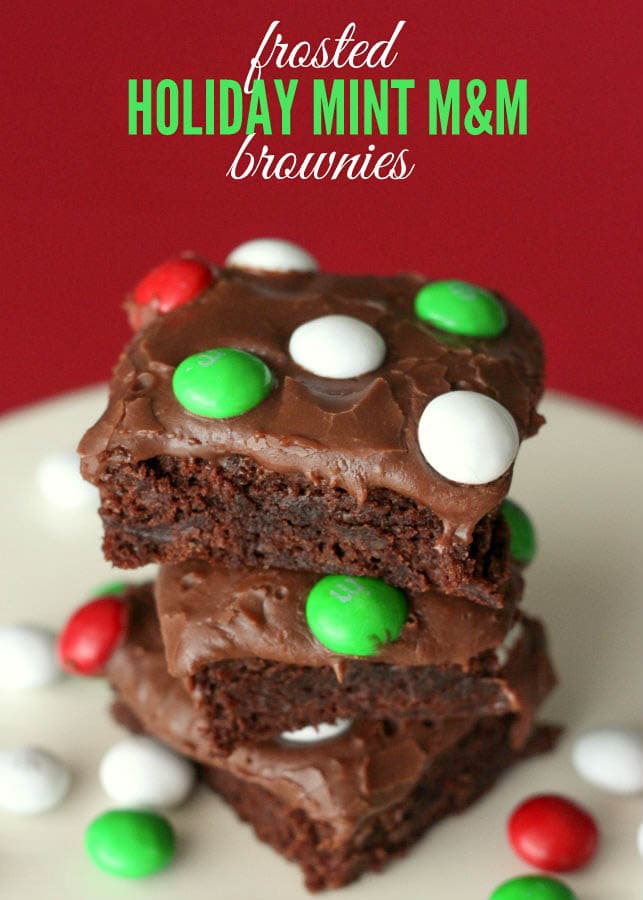 Frosted Holiday Mint M&M Cookies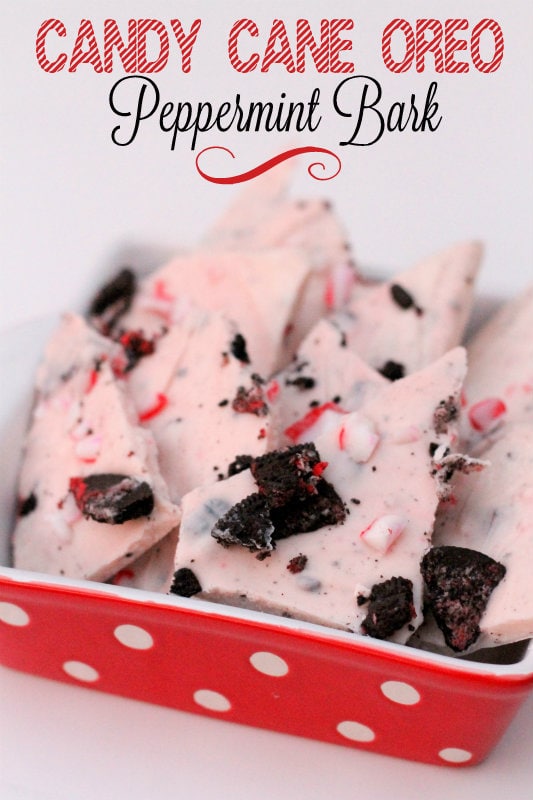 Candy Cane Oreo Peppermint Bark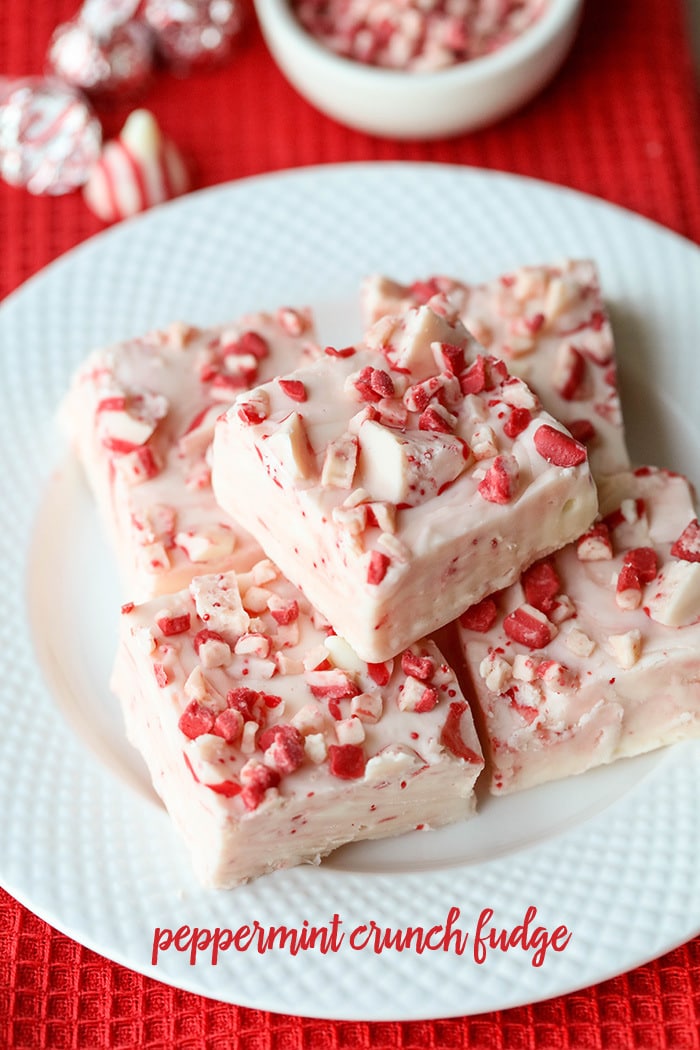 For all Sweet Treats by Lily go HERE.
For all Lil' Luna Desserts go HERE!
And get weekly emails with monthly freebies by signing up for the Lil' Luna newsletter. 🙂
For even more great ideas follow me on Facebook – Pinterest – Instagram – Twitter – Periscope.
ENJOY!!