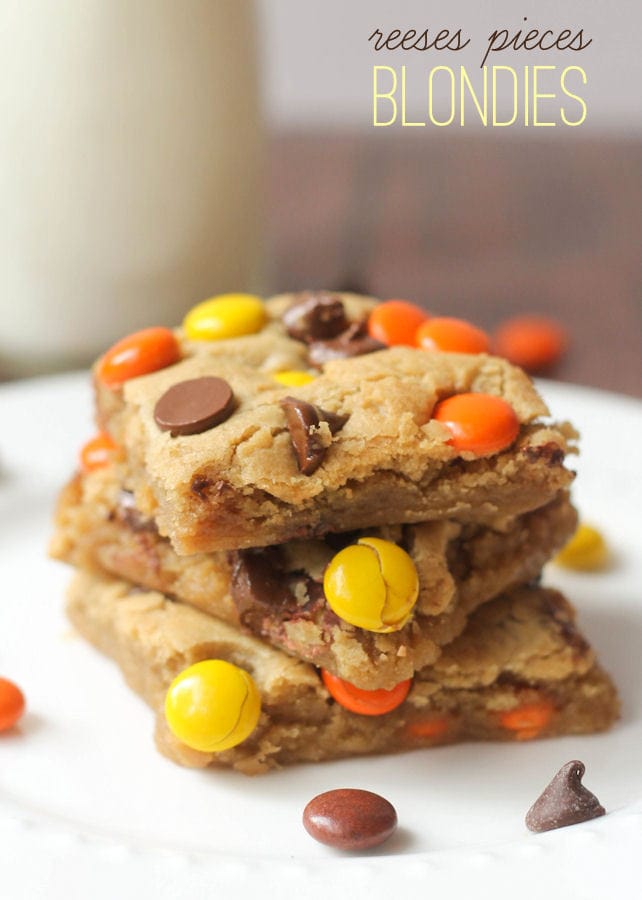 If you're familiar with this site at all then you would know that my family and I are huge fans of BARS recipes.
Whether they are brownies or blondies or anything in between, we love trying them out and picking our favorites. One of the main reasons we love them so much is because they are usually really easy to make as well as quick. And who could blame us for wanting a yummy treat pretty quickly?! 😉
I've mentioned this before but every Sunday my family gets together for family dinner. I may not be able to do this being 2 states away now but it's a tradition they still do. One thing that is always "expected" Sunday nights is a treat. We usually end up making one of our favorite bar recipes and serve it up with ice cream. Easy peasy.
Being on our own now we usually try to invite a new family from church or neighbors for a treat as well and also rely on these quick and delicious recipes. Recently, my sisters decided to try a new recipe for Reeses Pieces Blondies. Everyone loved them and they have now been officially added to the Sunday dessert recipe queue. They are simple, don't take too long to make and are so soft and delicious. There are so many great flavors in this recipe including a great mix of butter, chocolate and peanut butter! Can't go wrong with those flavors, right?!
Here is the recipe for these Soft and Chewy Reeses Pieces Blondies: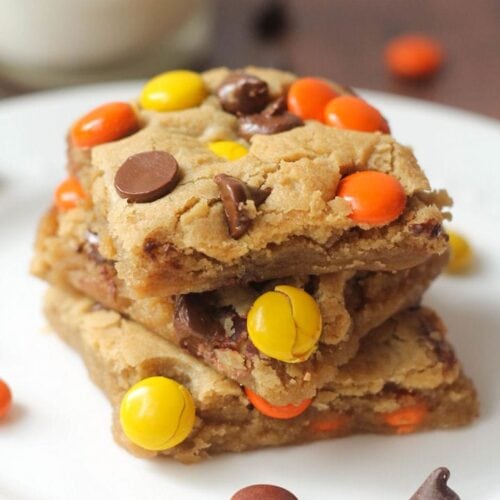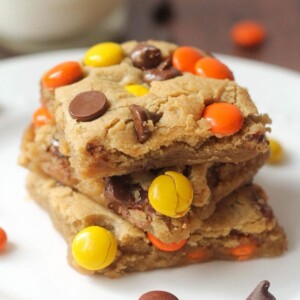 Reese's Pieces Blondies Recipes
Soft and Chewy Reeses Pieces Blondies. A yummy delicious blondie brownie mixed with chocolate chips and reeses pieces!
Ingredients
Instructions
In a large bowl, combine butter and brown sugar. Add the peanut butter and stir to combine. Mix in the eggs and vanilla. Stir well.

In a separate bowl, combine all dry ingredients. Stir into the batter.

Pour in the reeses pieces and chocolate chips. Gently mix.

Evenly spread batter into a greased 9x13 pan.

Bake at 350 for about 30 min or until an inserted toothpick comes out clean. Allow to cool.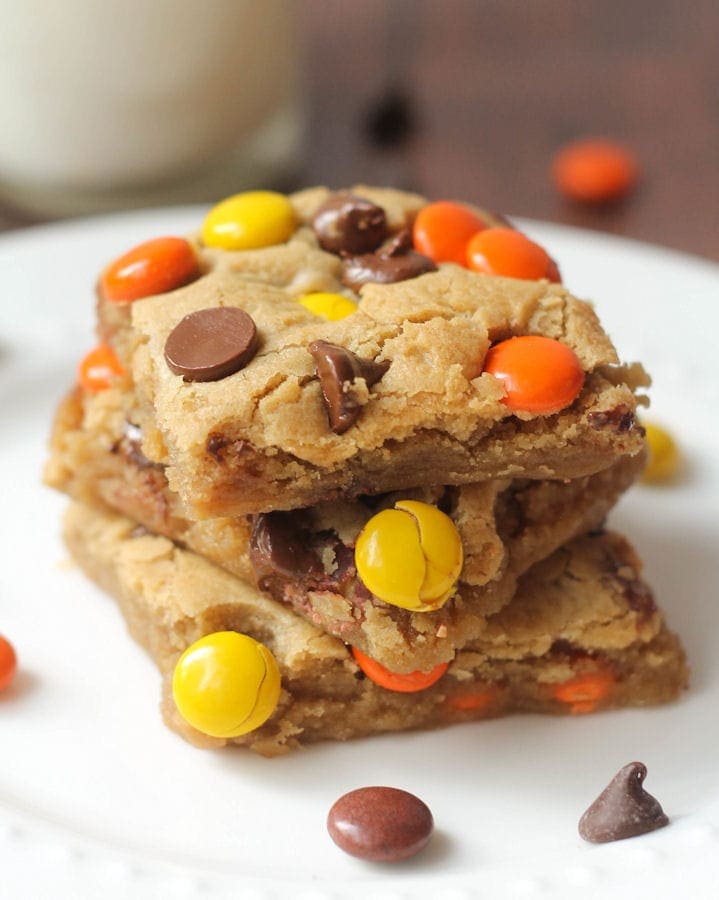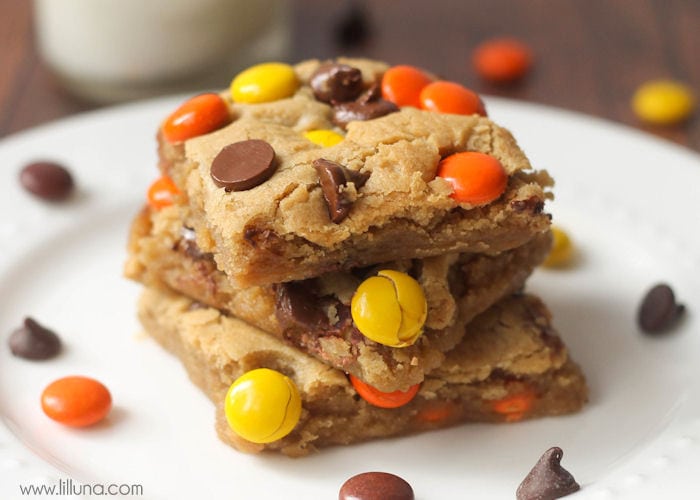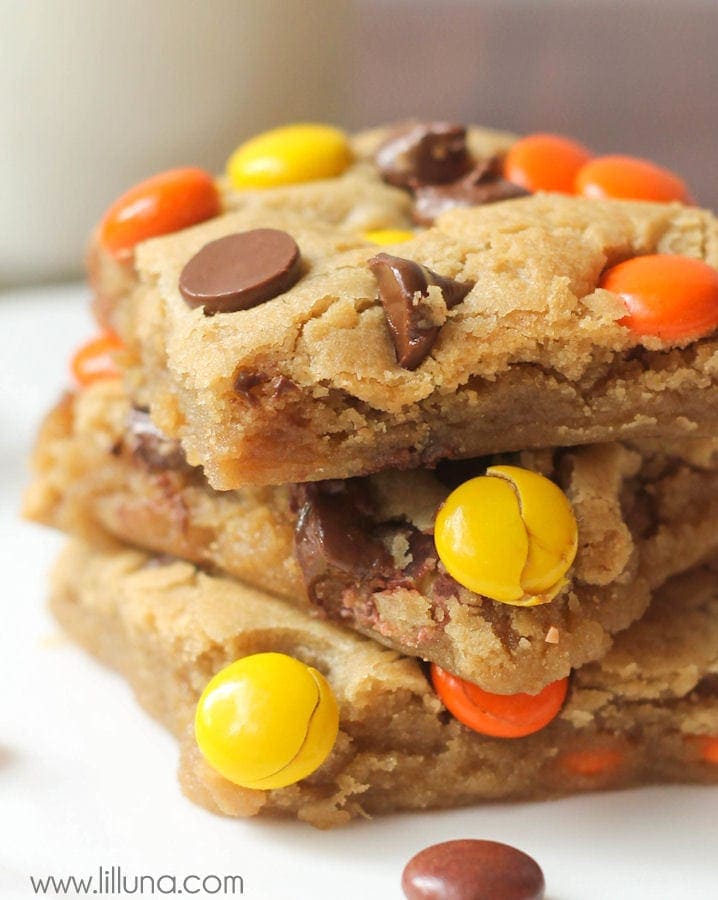 We may also be huge fans of Reese Pieces so we definitely loved this recipe.
If you don't like as much peanut butter in your treats, I'd be sure to use just chocolate chips or add M&Ms instead. You can also change it up by adding different chocolate chips (white, butterscotch, etc.). There are definitely a ton of ways to change this recipe up.
No matter what, I can guarantee they'd be pretty delicious!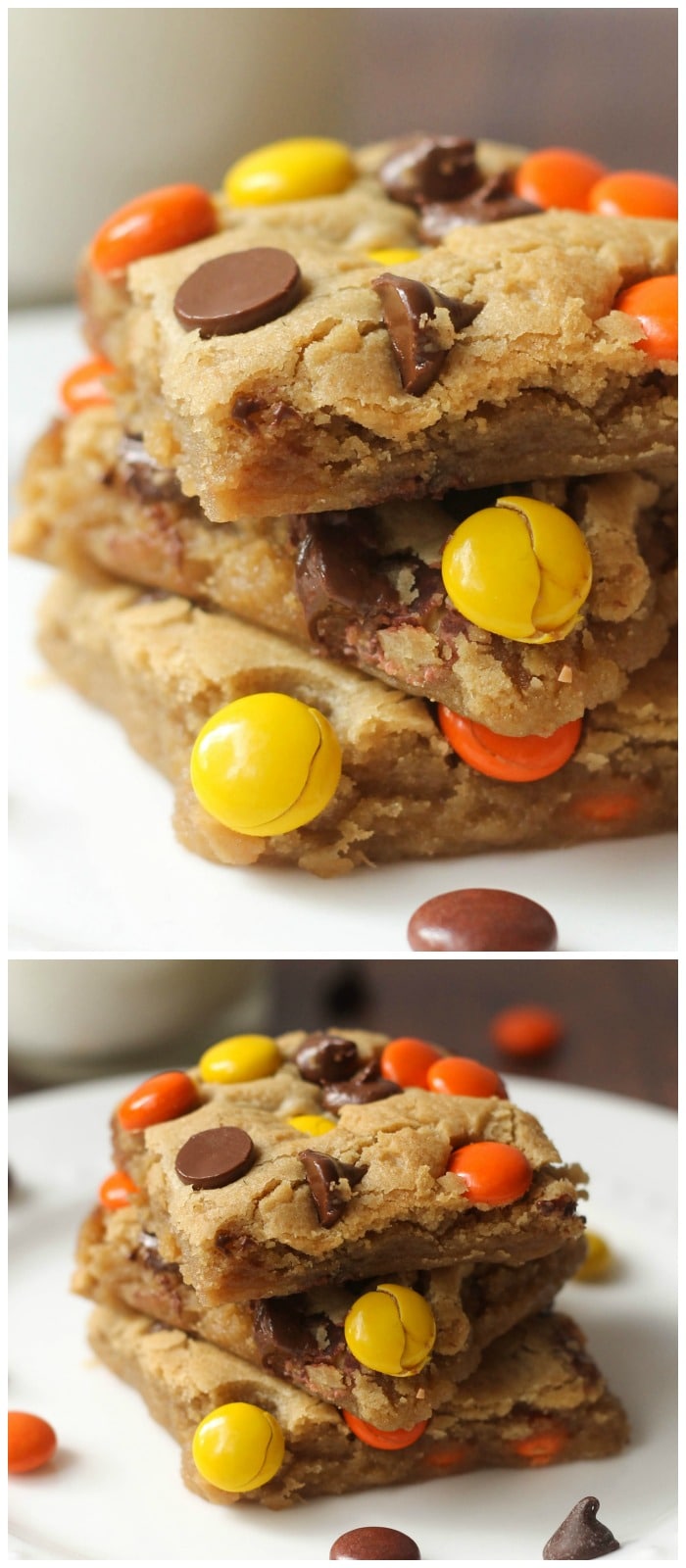 YUMMY!!
I also love that the Reeses Pieces colors make it look like a treat perfect for fall time (even though we all know it would be great any time of year!)
For more of our favorite bar recipes on the site be sure to check out: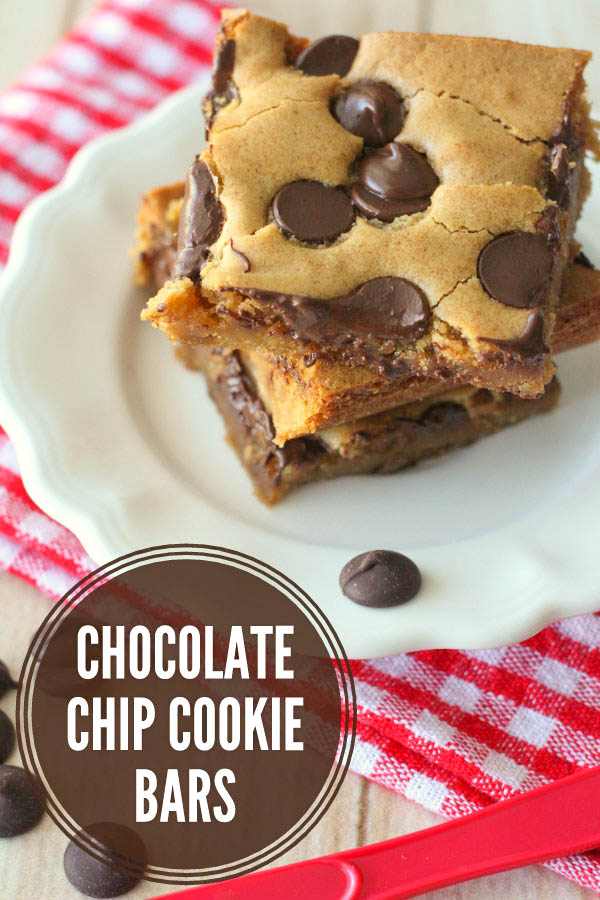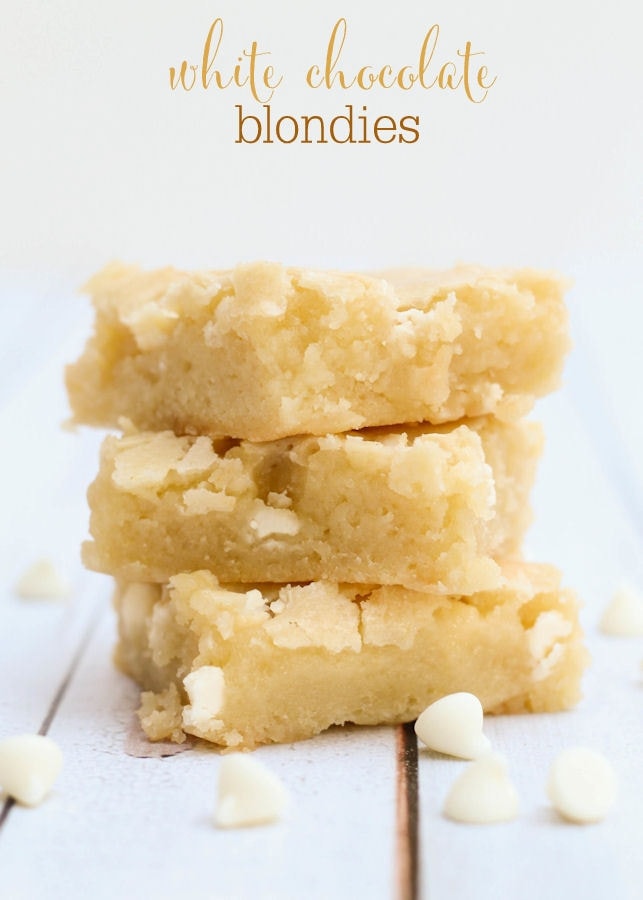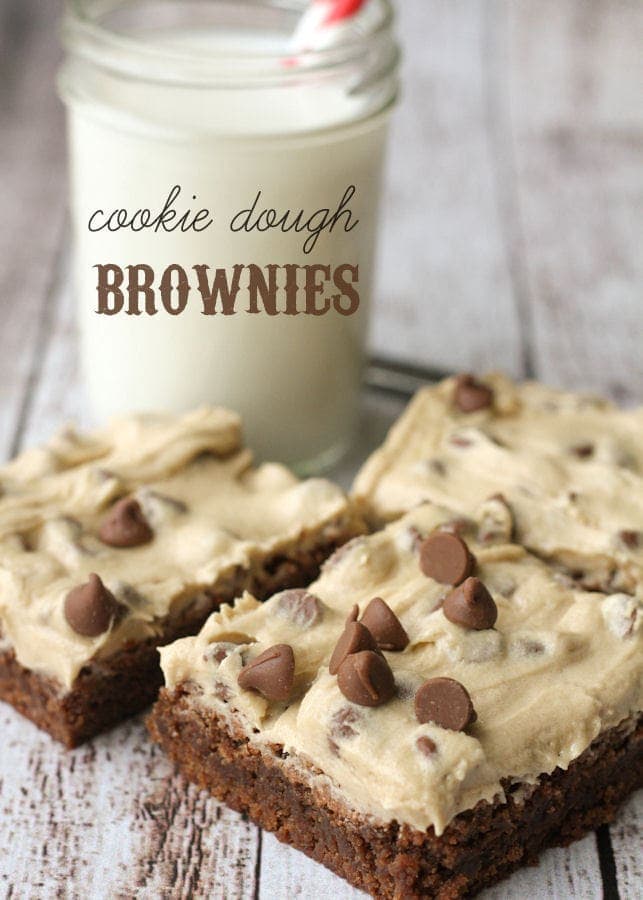 For all dessert recipes on the site go HERE.
For all recipes go HERE.
And get weekly emails with monthly freebies by signing up for the Lil' Luna newsletter. 🙂
For even more great ideas follow me on Facebook – Pinterest – Instagram – Twitter – Periscope.
ENJOY!