Cooler temperatures are upon us, and at my house that means it's time for comfort food! Rice pudding has always been a favorite of all of my kiddos. They love it for breakfast, snacks, and dessert.
In the past, I have always used the traditional method of making rice pudding, which requires cooking and stirring in a pan on the stovetop. I decided to try a slow cooker rice pudding recipe. To tell the truth, I was pretty skeptical. I wasn't sure it would turn out as nice and creamy as my regular recipe.
MY OTHER RECIPES
Boy was I surprised! This slow cooker rice pudding came out absolutely rich and creamy, and it was SOOO easy to make. I just dumped everything in my crock pot and set the timer. I only had to stir it once during cooking, and it turned out just perfect.
My family finished it off so fast that next time I'll be making a double batch. It is perfectly creamy, and has just the right amount of cinnamon. It is a perfect treat on a chilly day.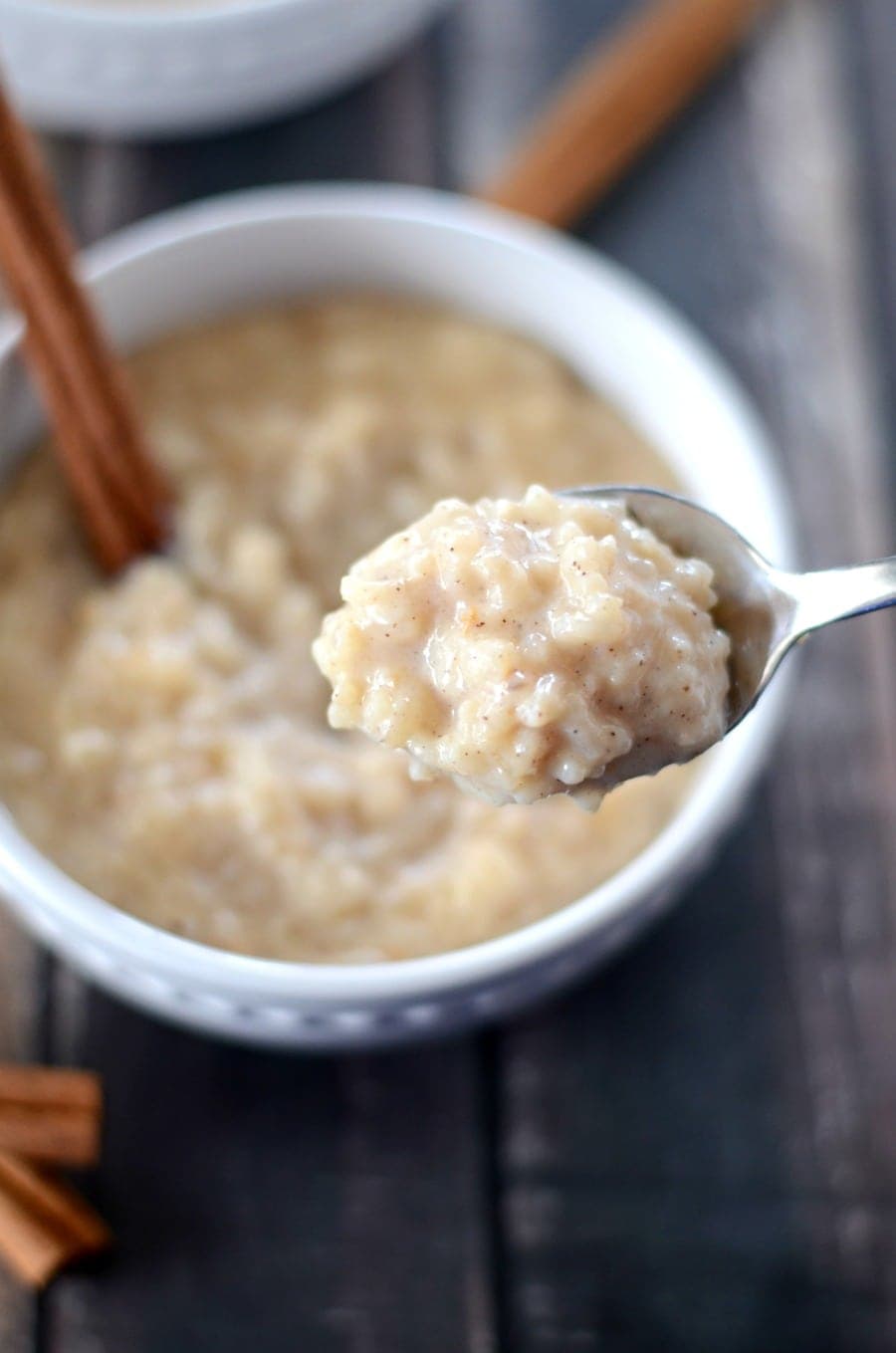 How to make Rice Pudding:
Slow Cooker Rice Pudding
Slow Cooker Rice Pudding - rich and creamy, this rice pudding is a cinch to make!
Author:
Creations by Kara on lilluna.com
Ingredients
¾ cup raw rice (I used long grain)
1 cup evaporated milk
2 cups milk
¾ cup sugar
2 Tbsp butter
1 tsp vanilla
½ tsp ground cinnamon
¼ tsp salt
Instructions
Add all ingredients to a slow cooker. Whisk together to blend in the cinnamon.
Cook on HIGH for 2-3 hours, or on LOW for 4-5. I cooked mine on HIGH for 2 hours and 45 minutes.
Notes
The cinnamon tends to rise to the top, so it is a good idea to stir the rice pudding about halfway through the cooking cycle.
——————————–
Oh, this looks so comforting! Thank you Kara for sharing this delicious recipe! Check out, Creations by Kara for more great recipes.
ENJOY!!