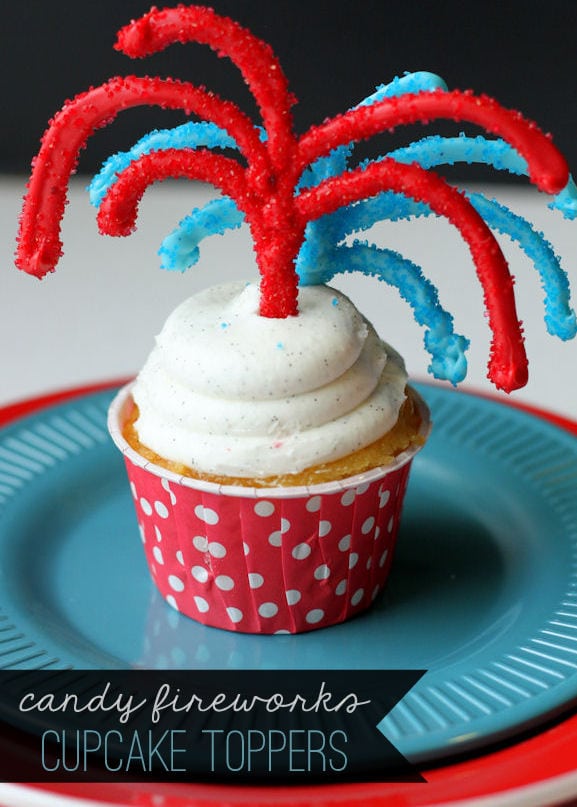 Hi, it's me, Lily again!
Do you want to know a secret? My brother does T-Ball and today was his last day. It was a party at the Splash Pad. We got to stay there for two hours playing in the water and on the playground. I got to play with "Mermaids" with my friend (we pretended to be mermaids), and we ate pizza – it was so much fun!
Then, today my mom and I got in the kitchen to make something for the Fourth of July, even though it's not here yet. We made Candy Fireworks Cupcake Toppers. It was so good. My mom let me eat the messed up ones. They are so fun and easy to make and they will be perfect for your Fourth of July.
Do you like them? They were so yummy to eat and really easy to make!
This is what you need to make them:
INGREDIENTS:
– Candy Melts (we used Red and Turquoise)
– Sprinkles
– Parchment Paper
– Cookie Sheet
– Ziploc Bag
DIRECTIONS:
1. Pour melts into a small pan and put on LOW heat. Stir constantly until all melted.
2. Pour melted chocolate into the ziploc bag and cut the tip.
3. Pipe melts onto a cookie sheet lined with parchment paper.
4. Add sprinkles and let set or put in the fridge to set.
5. Gently add fireworks to the cupcakes. Serve and enjoy.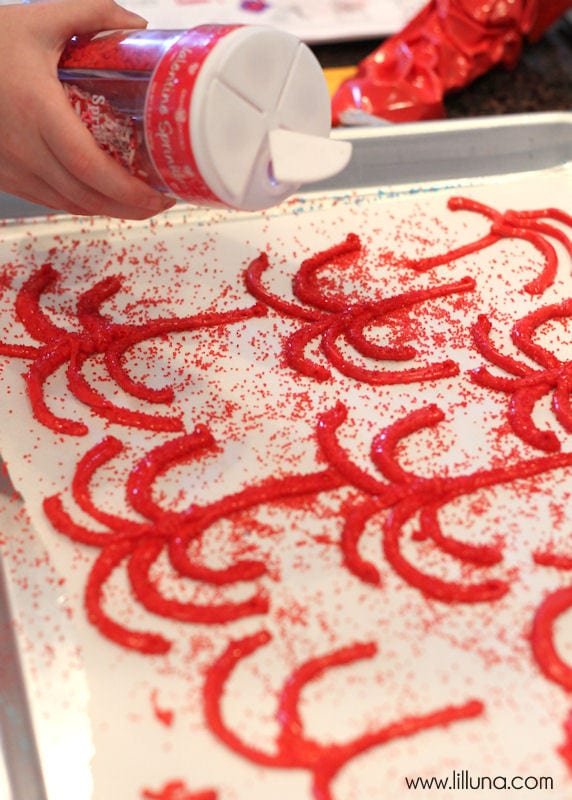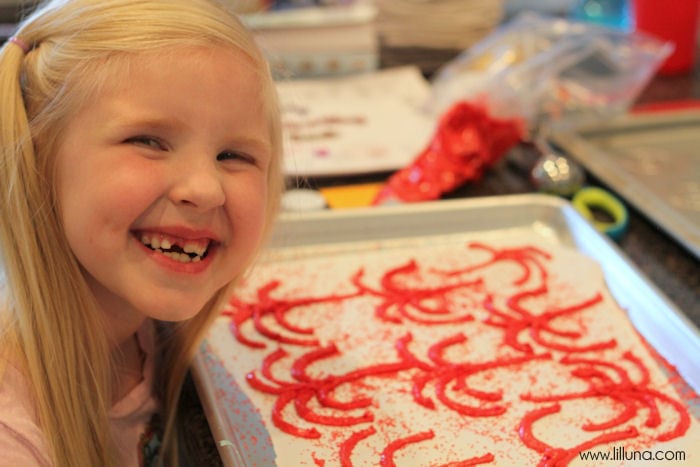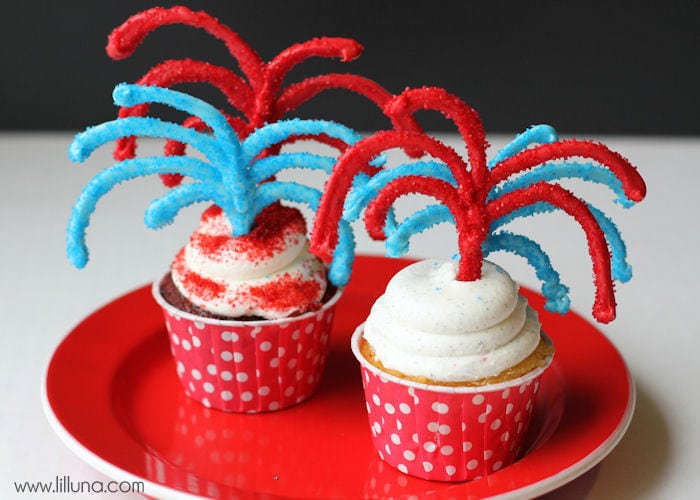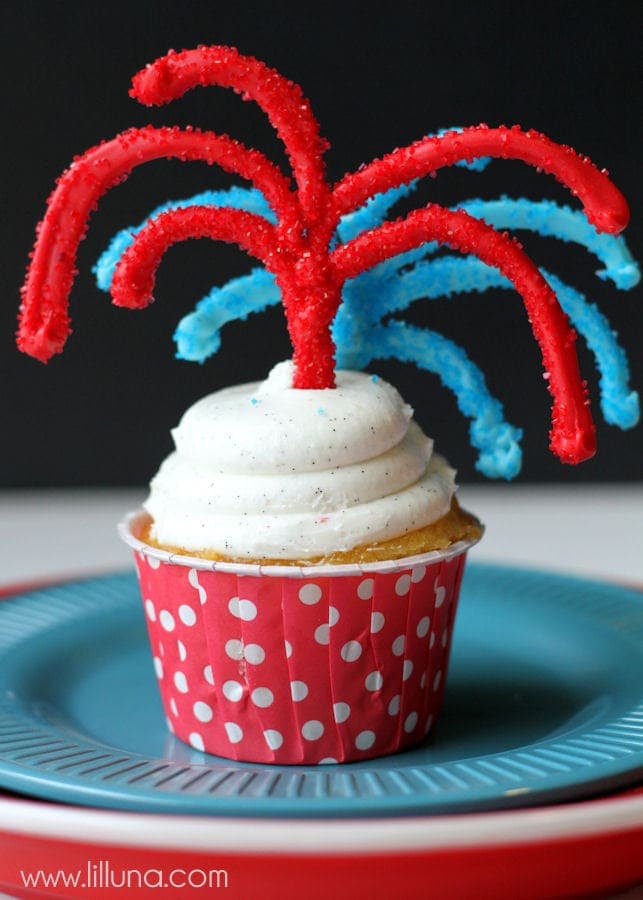 I don't like fireworks because they're loud but I do love Fourth of July because I love Red, White and Blue. My favorite color of those colors is red. 🙂
My mom says she has more Fourth of July treats to share with you so keep an eye out for them!
I hope you like these!
I hope you can come back again soon for more yummy treats from me.
Love, Lily
——————————————–
For more yummy 4th of July treats you may like:
For all Sweet Treats by Lily go HERE.
For all 4th of July ideas go HERE.
ENJOY!!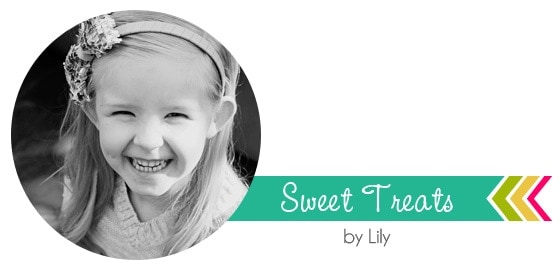 BEHIND THE SCENES ON LILLUNA.COM: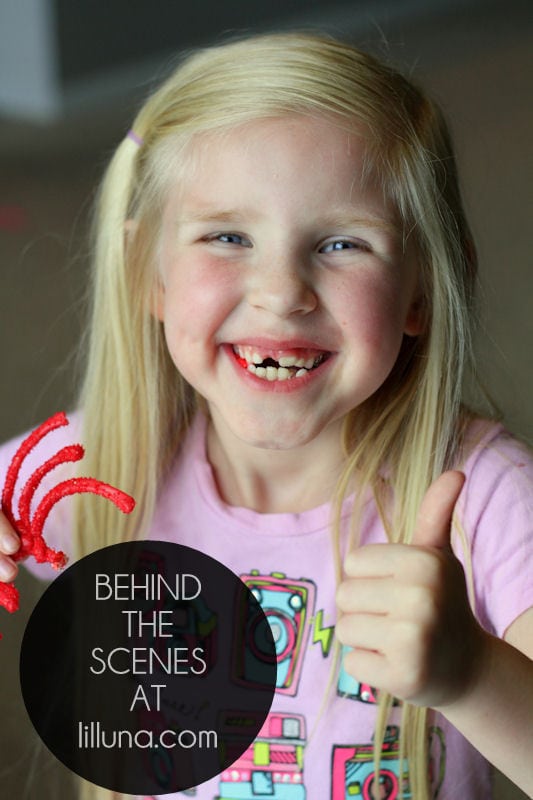 This is me at the end. My mom said I could eat one of the good ones. I like that you can eat these toppers – they are yummy!