Kick off your independence day BBQ with some of these dips and finger foods. This collection features all of our favorite 4th of July Appetizers that never cease to please party guests!
More collections: 4th of July Drinks, 4th of July Side Dishes, 4th of July Desserts, 4th of July Recipes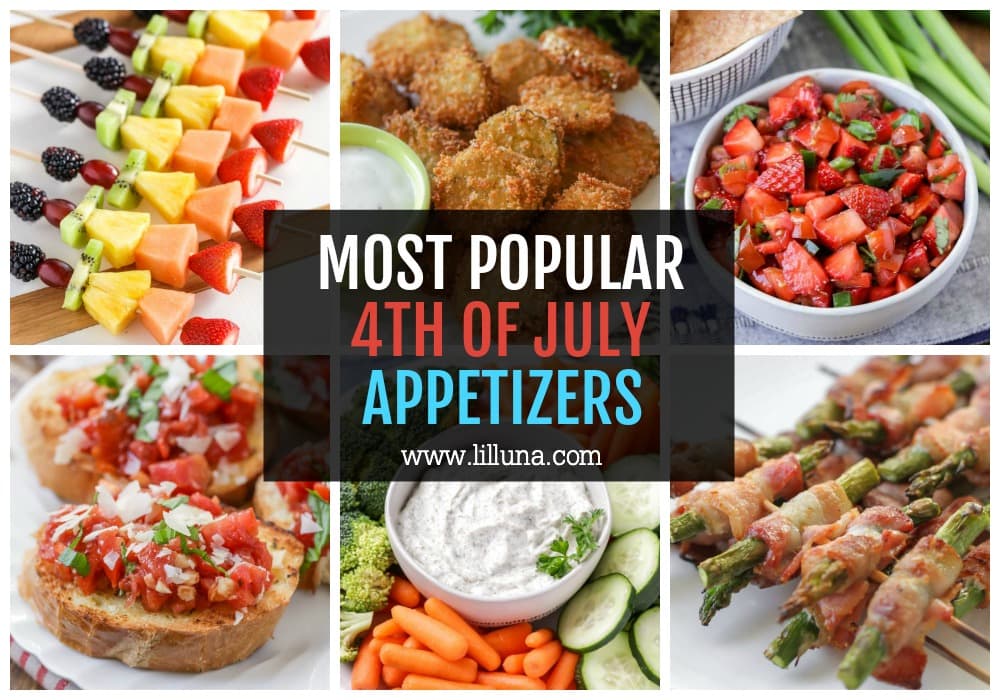 BEST fourth of july appetizers
Independence Day usually means fun, friends and food!! We usually have water involved in some way too, but let's get back to the FOOD part…
We have so many great 4th of July recipes, including appetizers. We love to serve apps because we usually hang out for a good portion of the day with friends and family, and we love having food that can be out for everyone to snack on until we grill and have dinner.
We wanted to make sure we shared with you all of THE BEST 4th of July appetizers!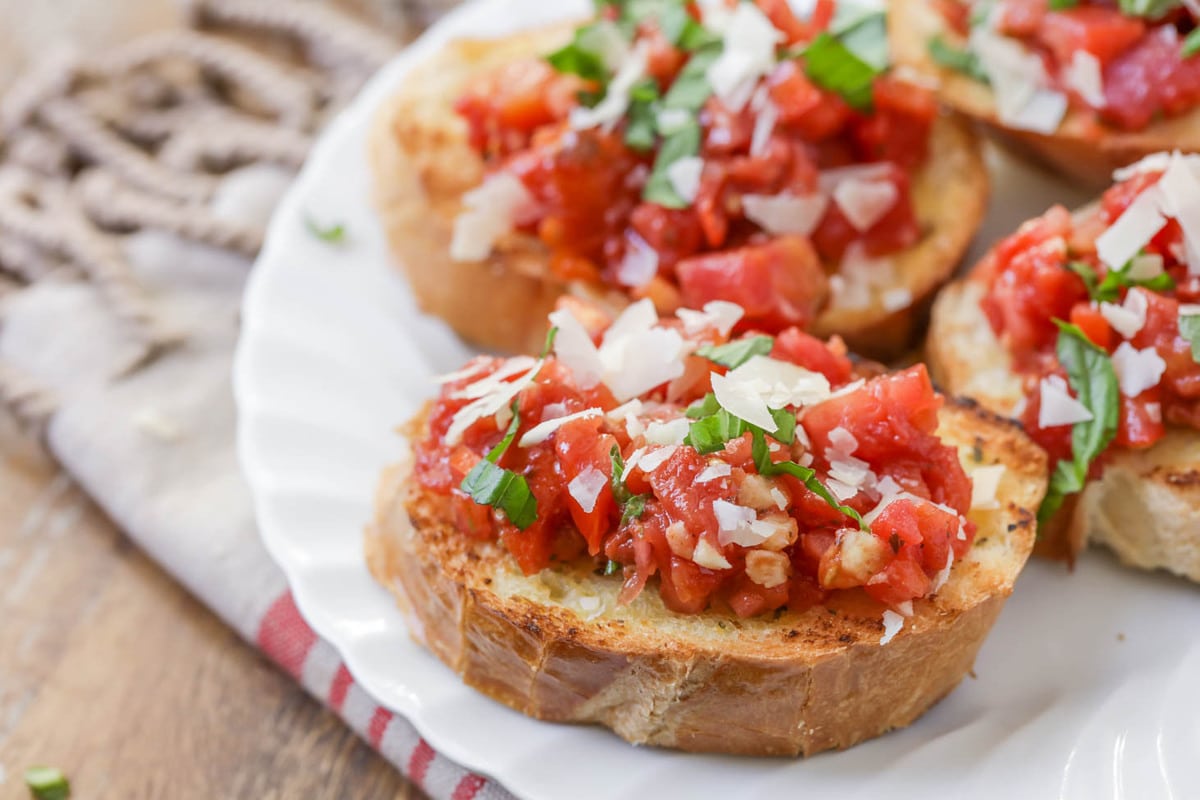 Tips for Serving Appetizers
Here are some general appetizer tips:
Appetizers should be served about an hour before dinner.

Choose appetizers that are easy to make as well as ones that can be made ahead of time. 

Don't hesitate to ask guests to bring appetizers to help ease your to do list.

Balance the dishes by offering a mixture of hot and cold, protein and vegetables, light and heavy. Consider colors and textures as well.

Appetizers should not be set out for more than 2 hours. 
How many? If appetizers will be served before a large meal, plan for each person to eat 4-6 appetizers. If you plan to serve only appetizers, plan for guests to eat 8-12 in the first hour and 6-8 during every hour after. Increase the number of different appetizers served according to how many guest you have attending:
3 appetizer dishes: <10 guests

5 Appetizer dishes: 10-20 guests

7 appetizer dishes: 20-40 guests

9 appetizer dishes: 40+ guests
Dips and Salsas
You can never go wrong with dips of any kind on holidays. They usually serve a lot and are very easy to make.
Serve Dips and Salsas with chips, crackers, and veggies.
Warm Appetizers
Even when things are hot outside, that doesn't mean we don't enjoy warm food. Many appetizers can be made ahead and throw in the oven so they're nice and warm for grazing before the real dinner begins.
Keep appetizers warm by using a crock pot or chafing dishes.
Cold Appetizers
And of course – you can't deny cold food to snack on when it's warm. If cold appetizers are being served outdoors, you can easily keep them cool by placing them on a tray full of ice. 
Here are some of our favorite cool appetizers…