Kick off your Independence Day BBQ with some of these dips and finger foods. This collection features all of our favorite 4th of July appetizers!
More collections: 4th of July Drinks, 4th of July Side Dishes, 4th of July Recipes
BEST Fourth of July Appetizers
Independence Day usually means fun, friends, and food!! We have so many great 4th of July recipes, including appetizers.
We love to serve apps because we usually hang out for a good portion of the day with friends and family, and we love having food that can be out for everyone to snack on until we grill and have dinner.
Whether you grill up hot dogs and burgers, fire grill your own pizzas, or smoke your own meat, every good patriotic party has a tasty pre-dinner spread! We'll help you plan the perfect menu with our comprehensive must-make lists!
We wanted to make sure we shared with you all THE BEST Fourth of July party snacks!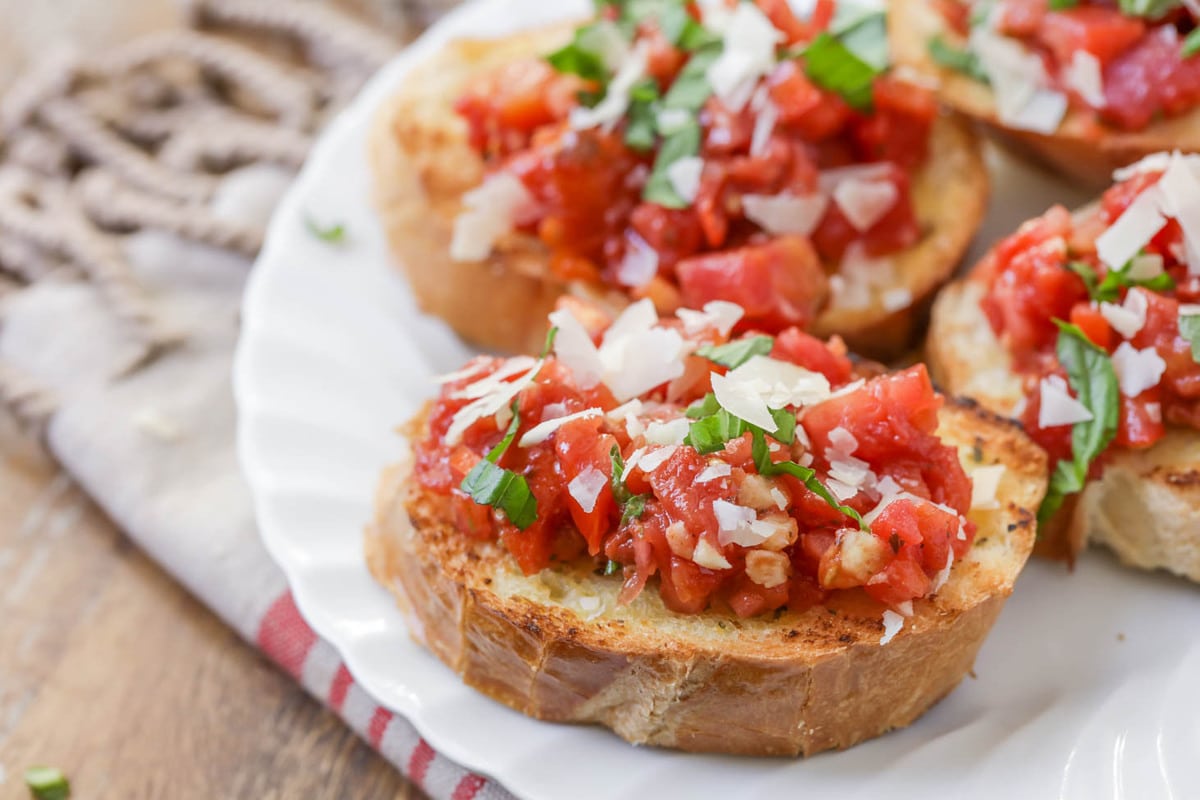 Tips For Serving 4th of July Finger Foods
Some general appetizer tips to help with planning your 4th of July party:
4th of July snacks should be served about an hour before dinner.

Choose appetizers that are easy to make as well as ones that can be made ahead of time.

Don't hesitate to ask guests to bring appetizers to help ease your to-do

list.
Balance the dishes by offering a mixture of hot and cold, protein and vegetables, and

light and heavy. Consider colors and textures as well.

Appetizers should not be set out for more than 2 hours.

The colors of the American flag can be used for platters, bowls, and other table decorations.
How many to serve. If Fourth of July appetizers will be served before a large meal, plan for each person to eat 4-6 appetizers. If serving only appetizers, plan for guests to eat 8-12 in the first hour and 6-8 every hour after.
Increase the number of different appetizers served according to how many guests you have attending:
3 appetizer dishes: <10 guests

5 appetizer dishes: 10-20 guests

7 appetizer dishes: 20-40 guests

9 appetizer dishes: 40+ guests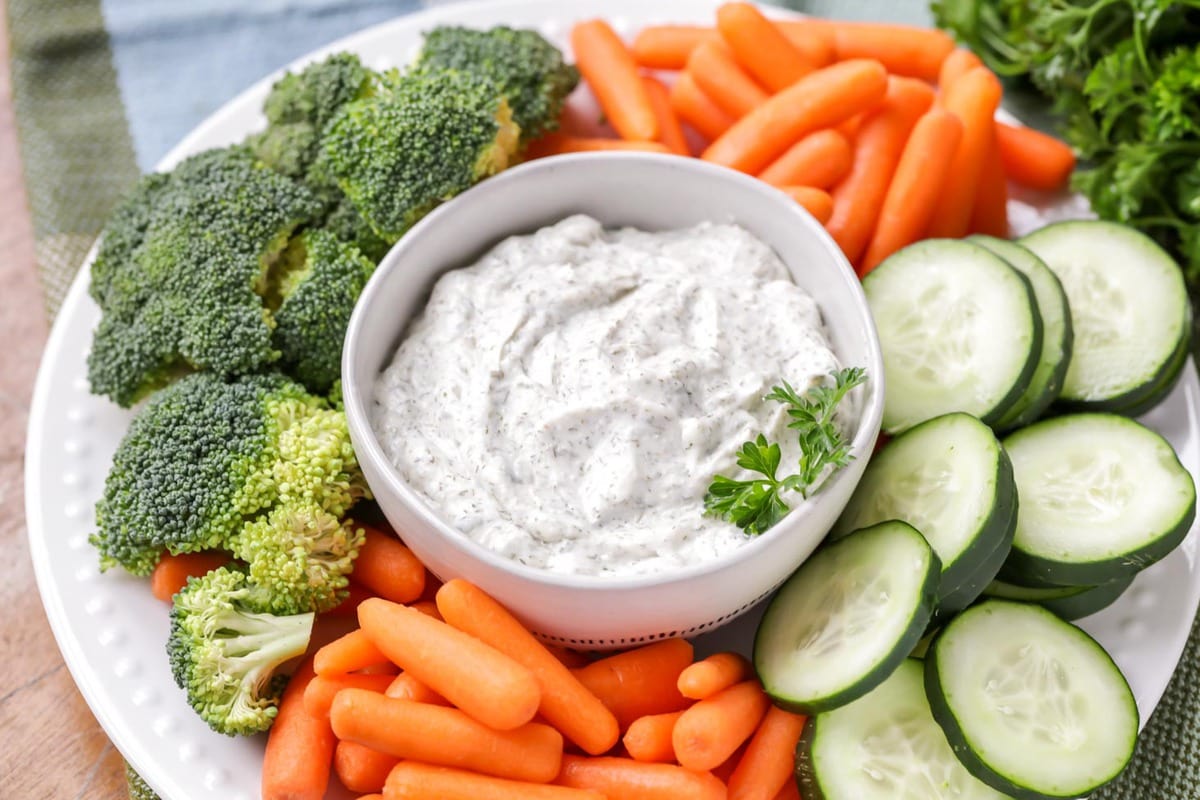 Keeping food cold/warm
Whether you're grilling in the backyard or heading to the park, you're going to want to keep your food at the right temp on the warm summer July day.
Have two coolers, one for hot dishes and one for cold dishes.
Once you're done cooking food, set the grill to a very low heat and use it to keep food warm.
Keep food warm in a crock pot or chafing dish
Keep food cold by using a tray of ice to place bowls and platters of food on.
Don't set out more than what can be eaten within 30 minutes. Refill as needed.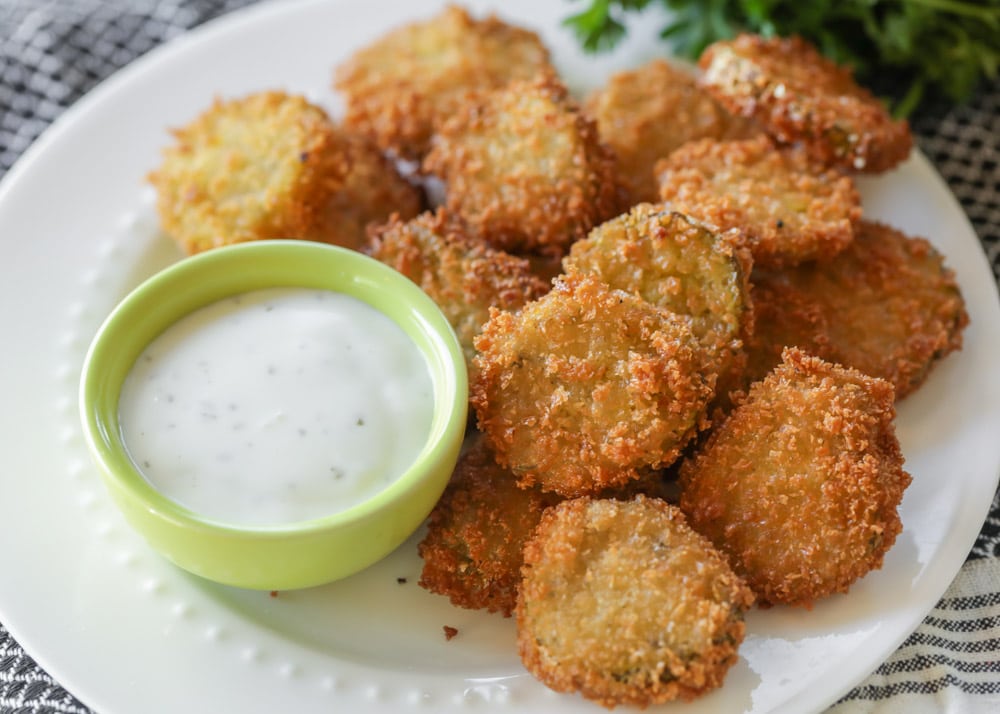 Summer Produce Perfect for Appetizers
Whether you want to toss them on the grill or serve them in a salad or something in between, there are some wonderful fruits and veggies in season.
Fruits: blueberries, strawberries, melon, avocado, cherries, citrus, peaches, tomato, pineapple, apples, or grapes
Vegetables: potato, red peppers, cucumber, green bean, asparagus, zucchini, or lettuce
Fresh Herbs: mint, rosemary, thyme, parsley, dill, garlic, basil, or oregano
---
Dips and Salsas
You can never go wrong with dips of any kind on holidays. They usually serve a lot and are very easy to make.
Serve 4th of July dips and salsas with chips, crackers, and veggies.
Sweet Salsa Verde
Sweet salsa verde is a delicious salsa recipe made from tomatillos, jalapeños, sugar, & cilantro. It is sweet and spicy and takes just minutes to make.
Bacon Ranch Cheese Ball
This bacon ranch cheese ball is the perfect partner for your veggie tray! With cheese, bacon, and ranch flavors, you can do no wrong!
Spinach Artichoke Dip
This is the BEST spinach artichoke dip recipe and the ultimate dip for any get-together! Filled with spinach, artichoke hearts, cheese, sour cream, cream cheese, and mayo – this easy spinach artichoke dip is sooo cheesy and flavorful, served perfectly with chips, bread pieces or veggies.
Dill Vegetable Dip
The perfect go-to veggie dip for parties and snacking. Use it for vegetables, chips, or whatever you feel like! Even if you don't like dill pickles, you'll love this dill vegetable dip.
7 Layer Bean Dip
This 7 layer bean dip recipe is a must-have at every function! It has loads of flavor and all your favorite dip ingredients including avocados, olives, tomatoes, cheese, guacamole, and more!
Black Bean And Corn Salsa
This black bean and corn salsa is one of our favorite dips and appetizers. It's great with any Mexican dish or served with tortilla chips!!
Best Salsa Recipe
This is such an EASY homemade salsa recipe! All you have to do is throw all the ingredients into your blender, and blend!
Peach Salsa
Fresh peach salsa is delicious with chips, on top of fish or pork, or spooned over tacos! You'll love the flavor combinations in this recipe!
Strawberry Salsa
You can't go a summer without eating this sweet and spicy strawberry salsa! The flavors are so unique. Grab some cinnamon and sugar chips or your favorite tortilla chips and dig in!
Mango Salsa
This sweet and savory mango salsa is perfect with chips or any Mexican meal. It's filled with sweet pineapple, cilantro, mangoes, onion, cilantro, and jalapenos making it full of flavor and simple to make.
Watermelon Salsa
Juicy watermelon salsa is sweet with the perfect touch of spice. It's a tasty summer salsa that whips up in minutes!
Fruit Salsa
Fresh fruit salsa is a perfect pairing for our sweet homemade cinnamon chips. Ready in under 20 minutes, you can make it for any occasion!
Jalapeno Popper Dip
Jalapeño popper dip is packed with 4 kinds of cheese, just enough spicy jalapeños to give it a kick, and a golden crispy topping. This dip is sure to be a hit at your next party!
Buffalo Chicken Dip
All the flavor of buffalo wings in a creamy, cheesy, simple dip! This super easy buffalo chicken dip is filled with chicken, buffalo sauce, ranch, and three different types of cheese! It's perfect for parties and get-togethers served with chips or veggies.
Chili Cheese Dip
Just four ingredients make for the BEST and yummiest chili cheese dip! Melty cheese and hearty chili are so tasty together! It's the perfect appetizer for any party.
BLT Dip
This creamy BLT dip is the ultimate warm, cheesy, party dip! It's loaded with cream cheese, cheese, and sour cream, then baked and topped with crispy bacon, shredded lettuce, and fresh tomato!
Taco Dip Recipe
Loaded with all of your favorite taco toppings, this creamy taco-flavored dip is perfect for dipping with tortilla chips.
Corn Dip
Perfectly spiced hot corn dip is deliciously chunky and perfect for dipping. Serve it as an appetizer or side!
Cream Cheese Salsa Dip
Cream cheese salsa dip is creamy + tangy, with an adjustable level of spice. This tasty twist on a classic red salsa is made in minutes!
Knorr Spinach Dip
Savory Knorr spinach dip is perfect for serving at parties with your favorite crackers and veggies. It's chunky and delicious!
---
warm appetizers
Even when things are hot outside, that doesn't mean we don't enjoy warm food. Many appetizers can be made ahead and thrown in the oven so they're nice and warm for grazing before the real dinner begins.
Keep appetizers warm by using a crock pot or chafing dishes.
Baked Chicken Wings
Deliciously crispy baked chicken wings have endless possibilities. Bake in the oven, and dip in your favorite sauces!
Pigs in a Blanket
A yummy lunch, dinner, or snack idea for the whole family! Homemade pigs in a blanket with delicious crescent dough and a sprinkling of sesame seeds on top!
Fried Green Beans
Crispy fried green beans make all of your appetizer dreams come true! Breaded with seasoned bread crumbs and fried to crunchy perfection!
Bacon Wrapped Asparagus Skewers
This recipe is inspired by one of our favorite Disneyland foods – bacon wrapped asparagus skewers from Bengal Barbecue! These skewers only require 4 ingredients and take less than 10 minutes on the grill! 
Cheesy Zucchini Tots
Cheesy zucchini tots are a fun twist on tater tots and are loaded with my favorite vegetable. They're super easy and quick to make.
Spinach Dip Bites
Spinach dip bites are crunchy, bite-size treats are cheesy and buttery, making them a great appetizer. They are a hit every time!
Brown Sugar Beanie Weenies
With only 5 minutes of prep and 3 ingredients, these brown sugar beanie weenies are by far one of the easiest appetizers! And they taste amazing!
Deep Fried Pickles
Deep fried pickles are crunchy, flavorful, and SO tasty! These pickle slices are breaded and fried to perfection, making them a crowd-favorite party appetizer!
Bacon Wrapped Smokies
Bacon-wrapped little smokies sprinkled with brown sugar, and baked to perfection. These bacon-wrapped weenies are the ultimate appetizer for any party, and are always the first to disappear!
Crockpot Meatballs
These crockpot meatballs are full of so much flavor and perfect for parties. Best of all, they only require 5 minutes of prep work!
Ham And Cheese Sliders
Everyone loves these hot ham and cheese sliders because they're easy, cheesy and addicting! They don't take long to make, and are perfect for any get-together—always a crowd-pleaser!
Parmesan Crusted Potato Skins
This easy potato skin appetizer is loaded with bacon & cheese and crusted with parmesan, making it the best potato skins ever!
Mozzarella Bites
Fried mozzarella bites are delicious, easy, and the perfect party appetizer when served with marinara. Everyone loves this bite-sized snack!
Boneless Buffalo Wings
Spicy tender pieces of chicken that make a delicious appetizer! These boneless buffalo wings are simple and are great for dinner or any party!
Pull Apart Bread
This pull-apart bread is a favorite appetizer. With cheese, butter, and seasonings, there is cheesy, delicious goodness in every bite!
Buffalo Cauliflower
Buffalo cauliflower is a veggie twist on a classic appetizer! They are crispy with the perfect touch of spice.
---
cold appetizers
And of course, cold food is perfect to snack on when it's warm. If cold appetizers are being served outdoors, you can easily keep them cool by placing them on a tray full of ice.
Here are some of our favorite cool appetizers:
Greek Cucumber Cups
Simple Greek cucumber cups are a light and delicious appetizer that whips up in minutes. They are a perfect low-calorie snack!
Deviled Eggs
Nothing better than a smooth deviled egg appetizer! You'll be surprised by how easy these are to make. Tons of flavor is super delicious, and perfect for parties and holidays.
Quick Caprese Salad
Simple and quick caprese salad is easy and delicious with pops of mozzarella, tomatoes, and avocados and drizzled with a balsamic glaze!
Easy Fruit Salad
A fresh fruit salad that makes the perfect side dish for any meal! Colorful, healthy, delicious, and filled with all your favorite fruits!
Bruschetta
This yummy homemade bruschetta is simple and perfect for any party! It includes fresh ingredients and is the perfect Italian appetizer!
Veggie Tortilla Roll Ups
These delicious veggie tortilla roll ups are made from a rolled tortilla filled with ranch veggie dip, and chopped veggies, making them the perfect bite-sized party appetizer!
Veggie Cup Appetizers
Quick and easy veggie cup appetizers – filled with dressing and veggies, this mess-free snack is great for so many occasions.
Caesar Salad Cups
Caesar salad cups are a quick, simple, and tasty side dish or appetizer. They're mini salads in a cup and great for parties and get-togethers!
Caprese Stuffed Avocados
Simple and fresh caprese stuffed avocados are a twist on classic flavors. This is a perfect appetizer or side to any meal!
Homemade Hummus
If you need a quick healthy snack or party appetizer, you can whip up this homemade hummus in 5 minutes or less! With just a few simple ingredients, this delicious hummus is perfect for dipping pita bread, fresh veggies, and tortilla chips.
Fruit Kabobs
Colorful fruit kabobs are the best appetizer or side for any occasion! Load up your favorite fruits and get snacking.
Cheese Ball Bites
Mini cheese ball bites taste just like a loaded cheese ball, but mini! They are perfect grab and go appetizers.
Pineapple Cheese Ball
Sweet + tangy pineapple cheese ball is crusted with pecans for a perfect combination. The juicy pineapple pops are irresistible!
Tortellini Skewers
Quick + simple pesto tortellini skewers whip up in minutes for a tasty appetizer perfect for any occasion. They are cheesy and delicious!
---
Easy 4th of July Appetizers
This collection is full of some of our favorite dishes to serve and to eat! These easy and delicious 4th of July appetizers are sure to get your holiday celebration started off with a bang!
More Collections: Easy Appetizers, Summer Appetizers, BBQ Appetizers