When it comes to holiday BBQ's during the summer, cool and refreshing beverages are a must. Try any of the recipes from this collection of 4th of July Drinks—they won't disappoint!
More collections: 4th of July Recipes, 4th of July Appetizers, 4th of July Side Dishes, 4th of July Desserts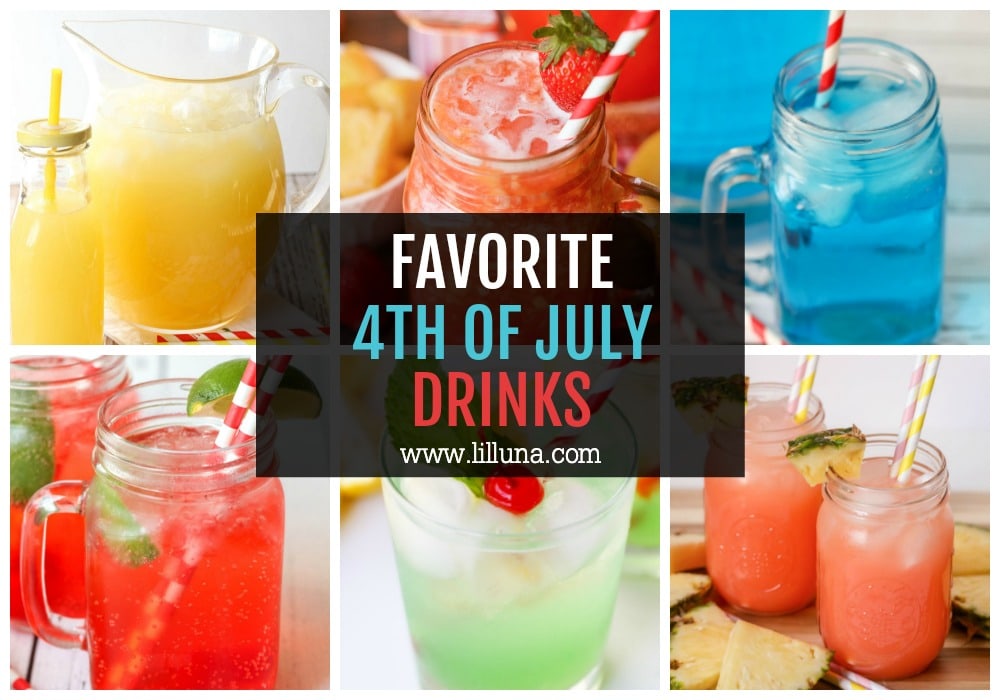 Cool and Refreshing Beverages
Backyard BBQ's and potlucks are popular for celebrating the 4th of July, because the weather is typically warm enough everywhere to enjoy an outdoor celebration. In these western parts of the US, and especially here in Arizona, it's extremely warm by the beginning of July!
It's an absolute necessity to serve cold beverages at our outdoor gatherings on the 4th, and we have a handful of drinks that we make frequently. Some of them are red or blue, which is great for keeping things festive, but we also love a good old classic lemonade.
Before I get into the recipes, here are some tips for serving 4th of July Drinks!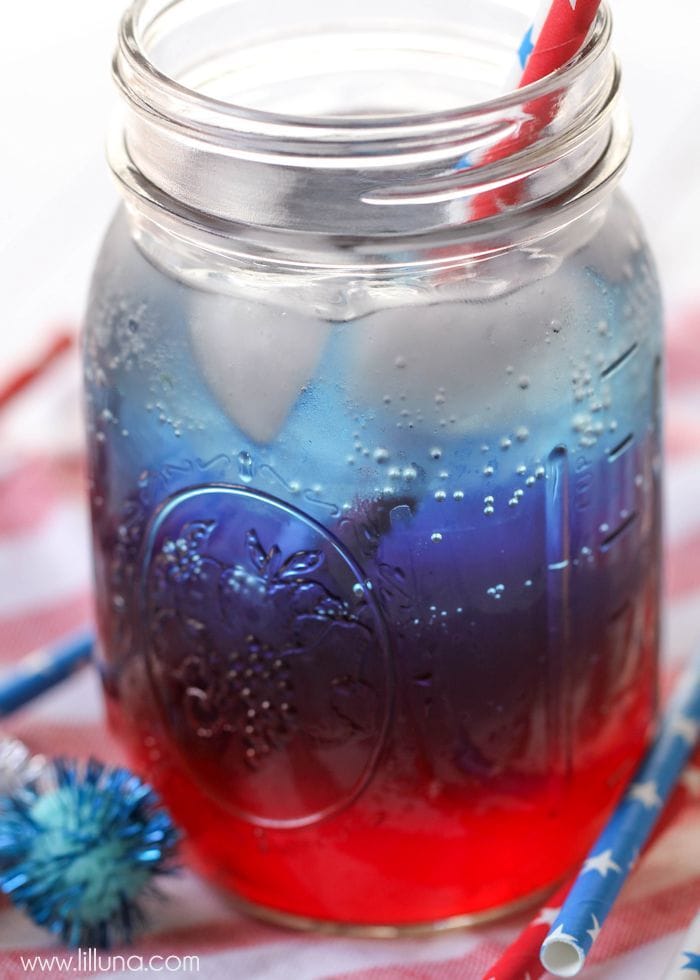 Tips for serving holiday drinks
I wanted to share this Beverage Station that my amazing husband  made for me. It's an easy fun place to put bottled water, juice boxes and soda cans when hosting your 4th of July celebration.
You'll notice that the top buckets are holding napkins and other paper goods, but you could easily put paper umbrellas or straws in one bucket, lemon wedges in another and cups in the third. Place a small table with a beverage dispenser filled with a refreshing homemade drink next to the "beverage station". 
There are so many ways you serve your drinks. Here are few fun ways you can spruce up the juice:
Use festive 4th of July straws or paper umbrellas.

Make extra juice and freeze it into ice cubes or ice blocks. You might even be able to find a star shaped ice cube mold. That way you can have a cold drink without worrying the melting ice will dilute the punch.

Add carbonation right before serving.

Use fresh cut fruit in the beverage dispenser/punch bowl.

Keep extra punch in the fridge or in a cooler. Fill the beverage dispenser as needed. 

Freeze leftover juice into popsicles or make slushies.
Fourth
of july drinks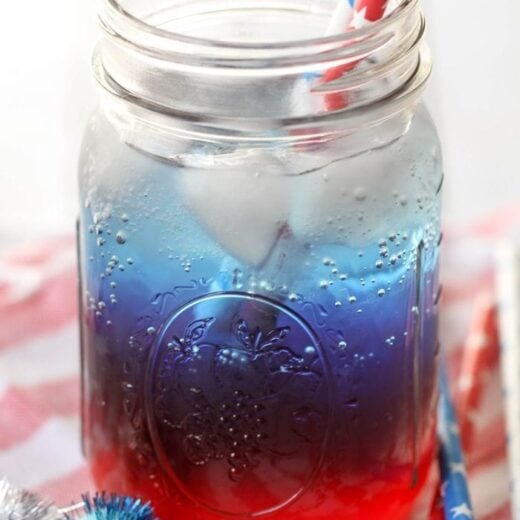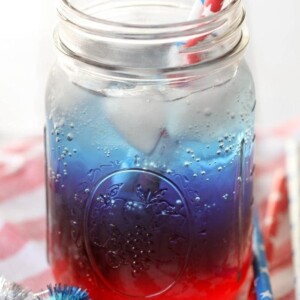 Drinks
Patriotic Drink Recipe
This layered Patriotic drink is pure magic! It's not difficult to make, all it takes is Hawaiian Punch, blue Gatorade, and sprite zero.
Check out this recipe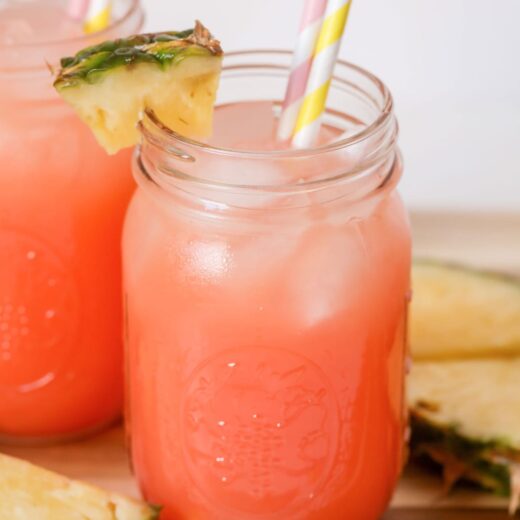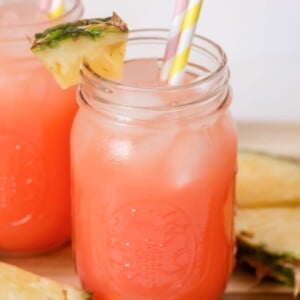 Drinks
Pink Punch Recipe
All-time Favorite Party Drink - this Pink Drink recipe (aka Baby Shower Punch) takes a minute to make and is made with 3 ingredients including - pink lemonade dry mix, sprite, & pineapple juice!
Check out this recipe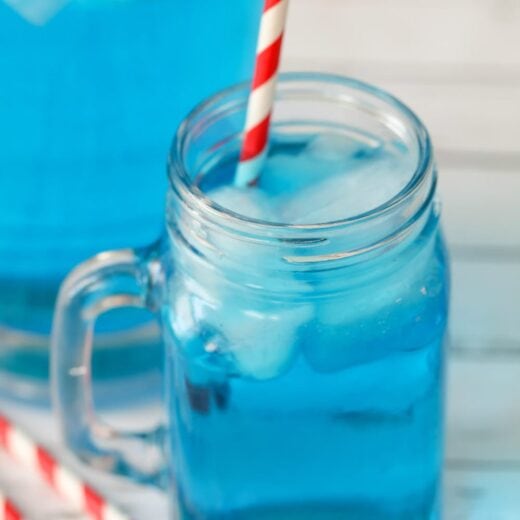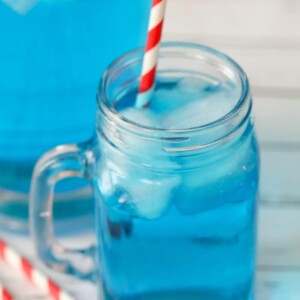 Drinks
Sonic Ocean Water Recipe
Copycat Sonic Ocean Water - so easy to make and so refreshing! It's perfect for parties or a hot, summer day!
Check out this recipe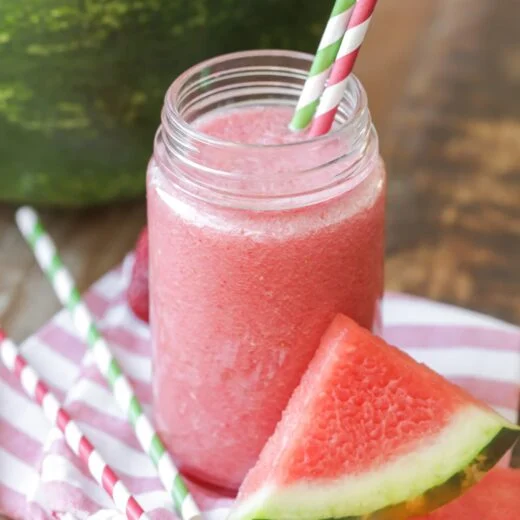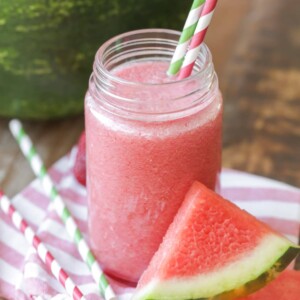 Drinks
Watermelon Juice Recipe
Delicious and Refreshing Watermelon Juice - a favorite drink in the summer time! Made with watermelon & strawberries!

Check out this recipe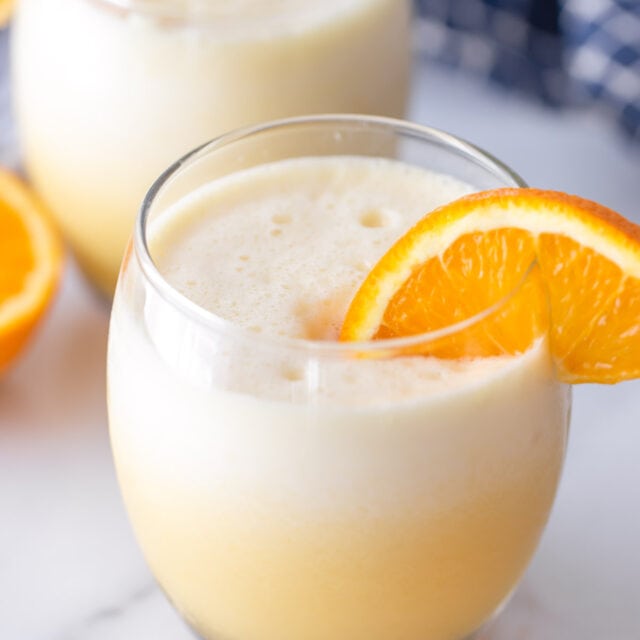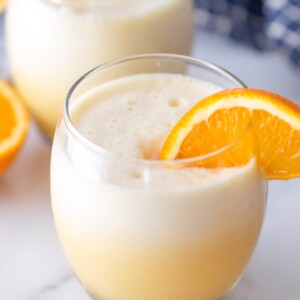 Drinks
Orange Julius Recipe
Refreshing & simple Copycat Orange Julius takes a minute to make and tastes just like the real thing. It is a favorite family treat!
Check out this recipe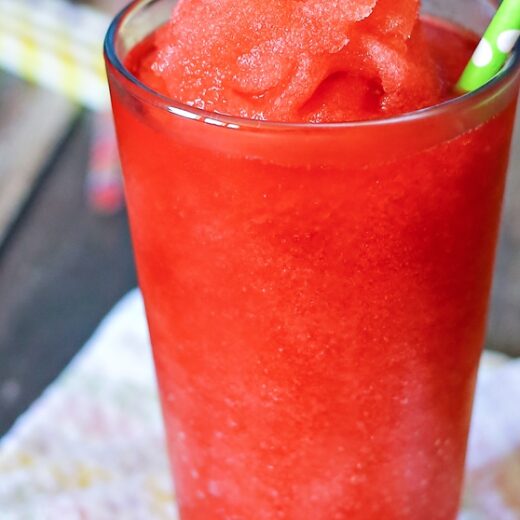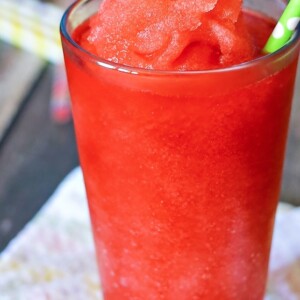 Drinks
Slurpee Recipe
Chilled Cherry Homemade Slurpees are the epitome of fun times. They are cool, refreshing, & taste so good!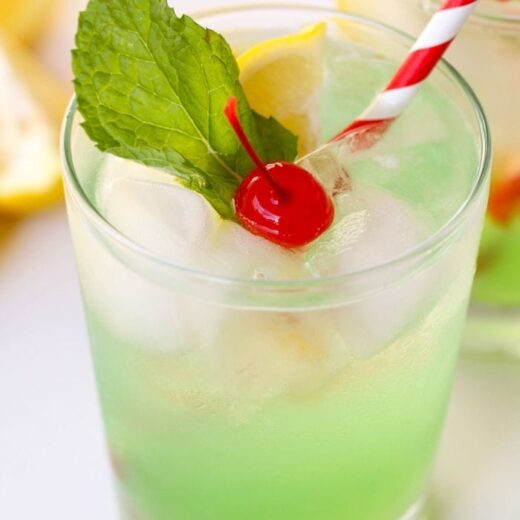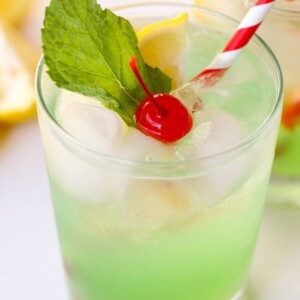 Drinks
Mint Julep Recipe (Non-Alcoholic)
Disneyland's Copycat Mint Julep recipe - a non-alcoholic drink that is refreshing and DELICIOUS!! Made with lemonade concentrate, creme de menthe syrup, lime juice, sugar, and club soda - topped with mint leaves and cherries!

Check out this recipe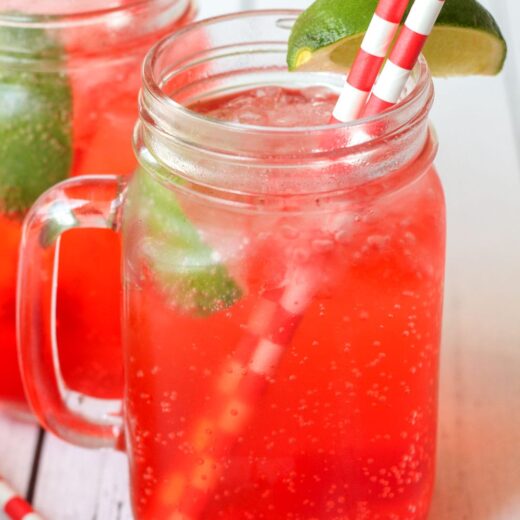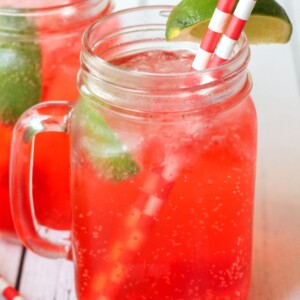 Drinks
Sonic Cherry Limeade Recipe
Delicious recipe for Sonic's Cherry Limeade - tastes just like it! Ingredients include 7-Up, cherries, a lime, and maraschino syrup!
Check out this recipe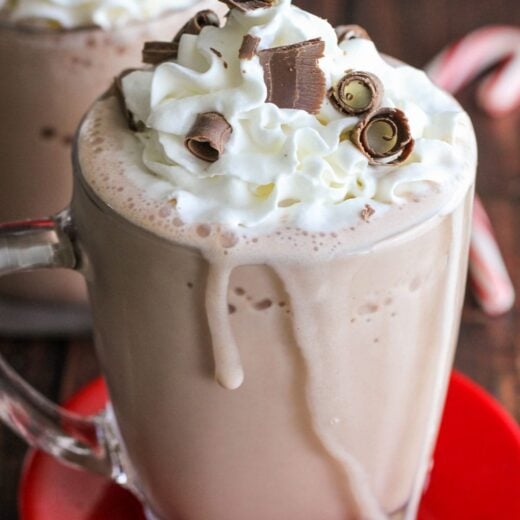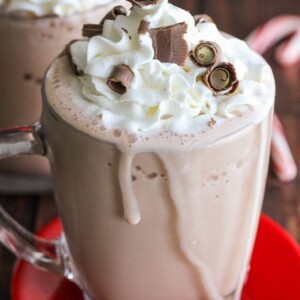 Dessert, Drinks
Frozen Hot Chocolate Recipe
Frozen Hot Chocolate only takes 3 ingredients and a few minutes to make! Top it off with whipped cream and chocolate curls for a real treat.
Check out this recipe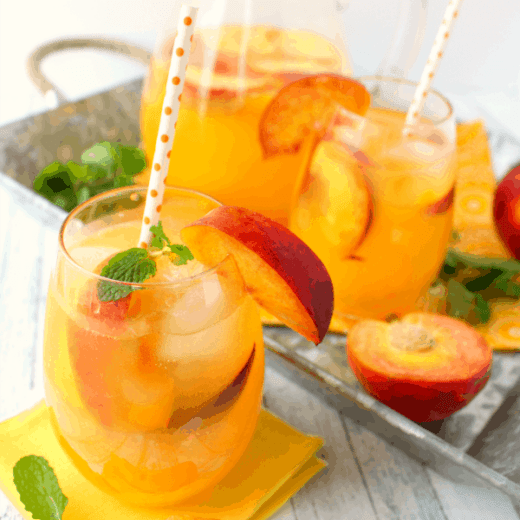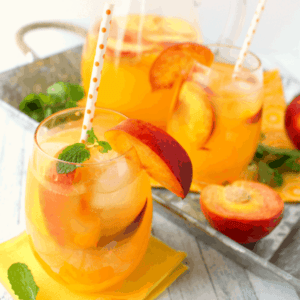 Drinks
Sparkling Peach Lemonade Recipe
Delicious Sparkling Peach Lemonade is made with just a few simple ingredients. It's the perfect cold drink for sipping on a hot summer day!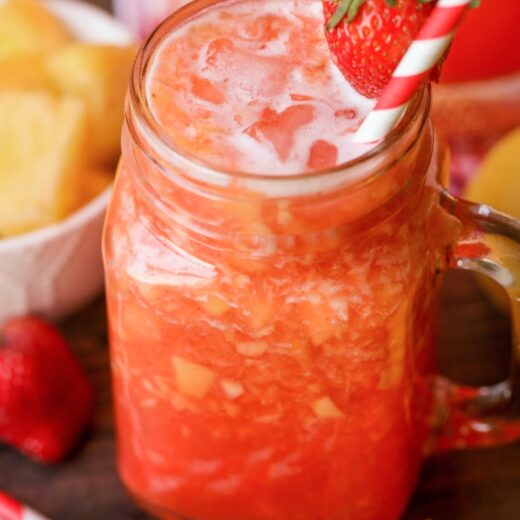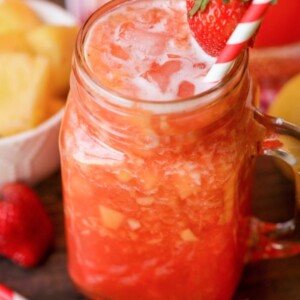 Drinks
Best Strawberry Lemonade
The BEST Strawberry Lemonade filled with chunks of your favorite fruit including strawberries, pineapple, mangos, cantaloupe and watermelon!
Check out this recipe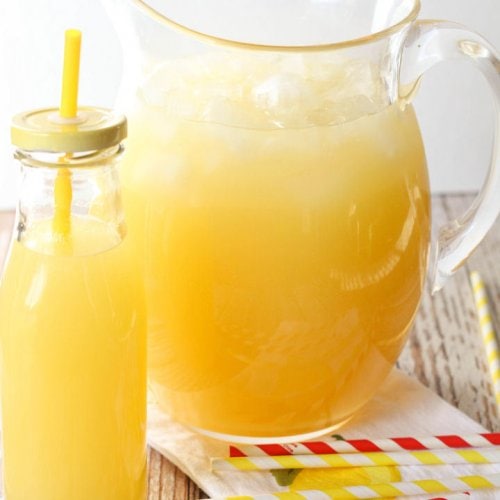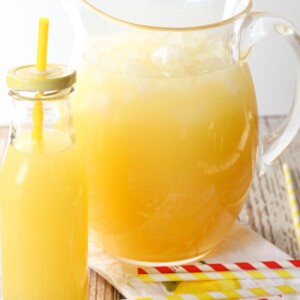 Drinks
The Best Homemade Lemonade Recipe
The best homemade lemonade recipe includes sprite and pineapple juice for an extra punch of flavor. It is deliciously refreshing!!
Check out this recipe