I've said it before… I'm a dipper! Anything I can dip, is a good thing 🙂 I especially love cheesy dips. We have made some yummy dips in the past, like this Buffalo Chicken dip or this Green Chili Chicken Enchilada Dip. We've learned that you can get really creative when it comes to making dips, and that if cheese is involved – they're always good! We recently saw a recipe for a Cheesy sausage Dip and decided to put it to the test. Well, we tried it, and give it a big thumbs up!
We always love having great dip recipes on hand because we tend to have tons of family functions and parties to go to. I think all of you can agree that having good dips ready for when guests arrive is always a good idea. We know this sausage dip will be great for those functions because it's simple and so good.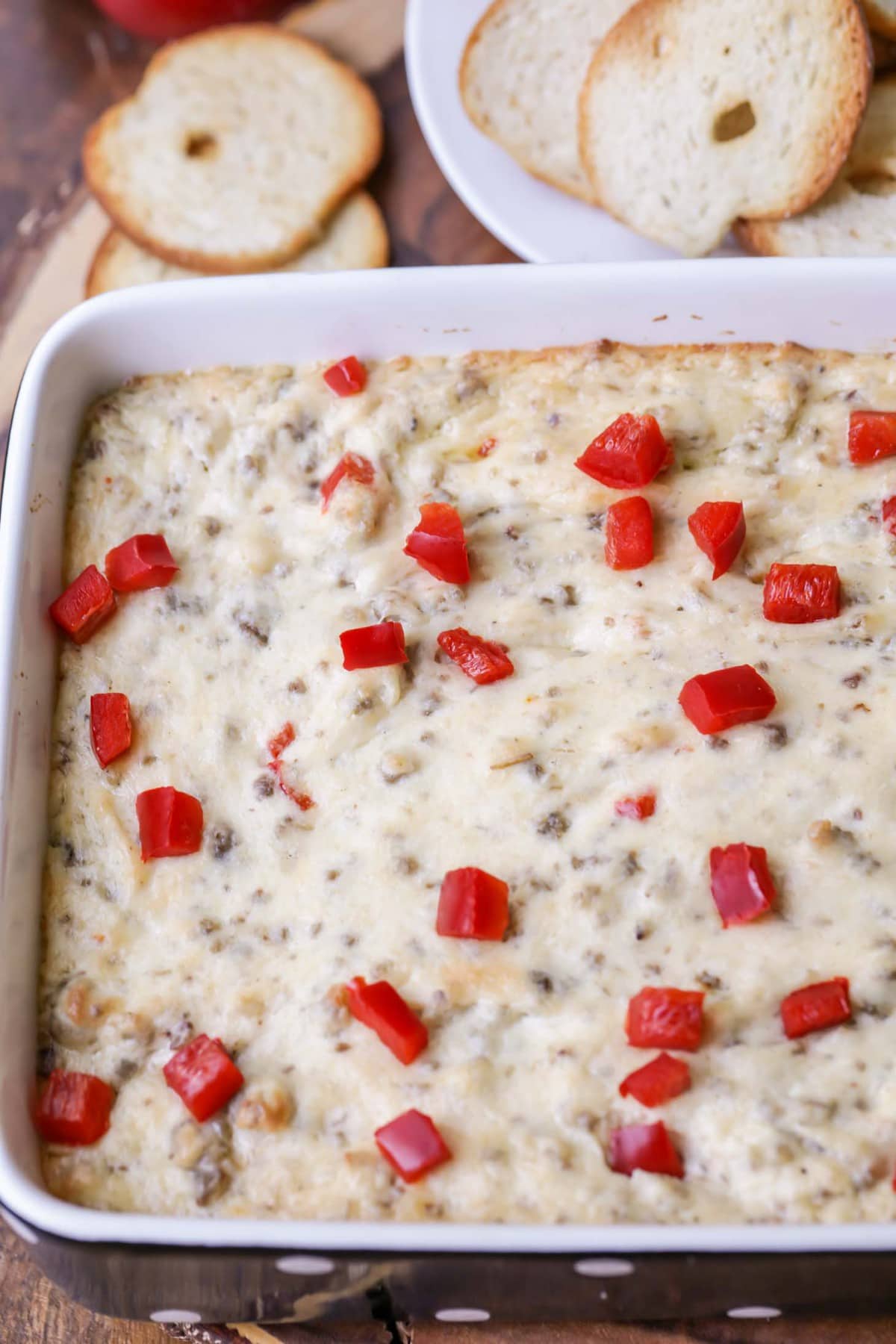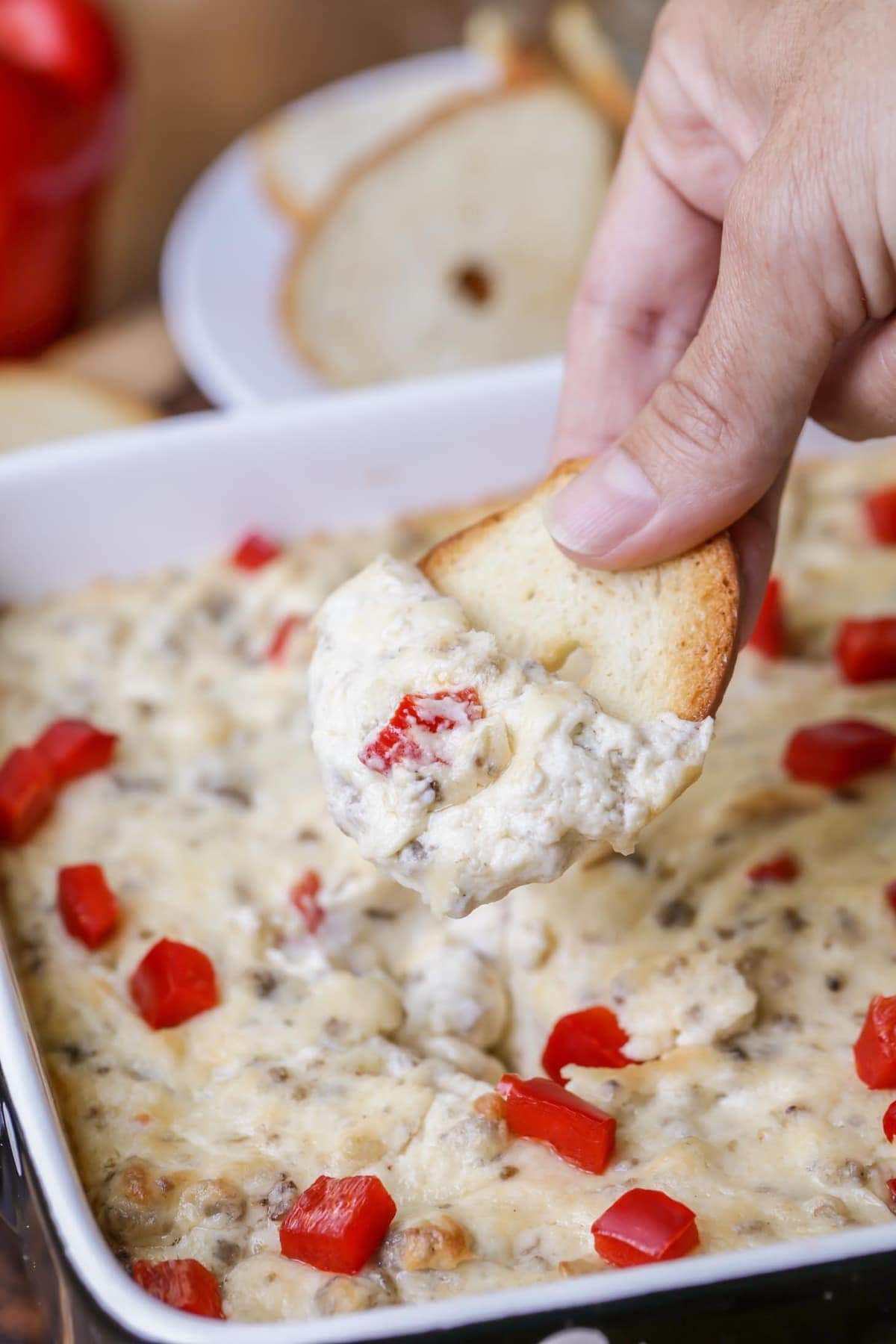 MY OTHER RECIPES
We're all about simple recipes and love the flavor this sausage gave. The peppers were also a great addition! We had gotten the recipe from a family friend and took at the onion, but other than that we kept it the same and loved it!! Either way you make it, this would be a good recipe to make for your next gathering. It doesn't disappoint!
For more cheesy dips, check out:
How to make this Cheesy Sausage Dip:
Cheesy Sausage Dip
Ingredients
1 lb ground pork sausage
16 oz cream cheese, softened
8 oz shredded mozzarella cheese
6 oz shredded parmesan cheese
½ cup finely chopped roasted red bell papers
½ cup sour cream
½ cup mayonnaise
Instructions
Cook sausage in large skillet over medium heat, until it crumbles and is cooked through.
Stir in cream cheese and remaining 5 ingredients until melted.
Spoon into a sprayed 9x13 baking dish. Bake at 350 for 30 minutes, until hot and bubbly.