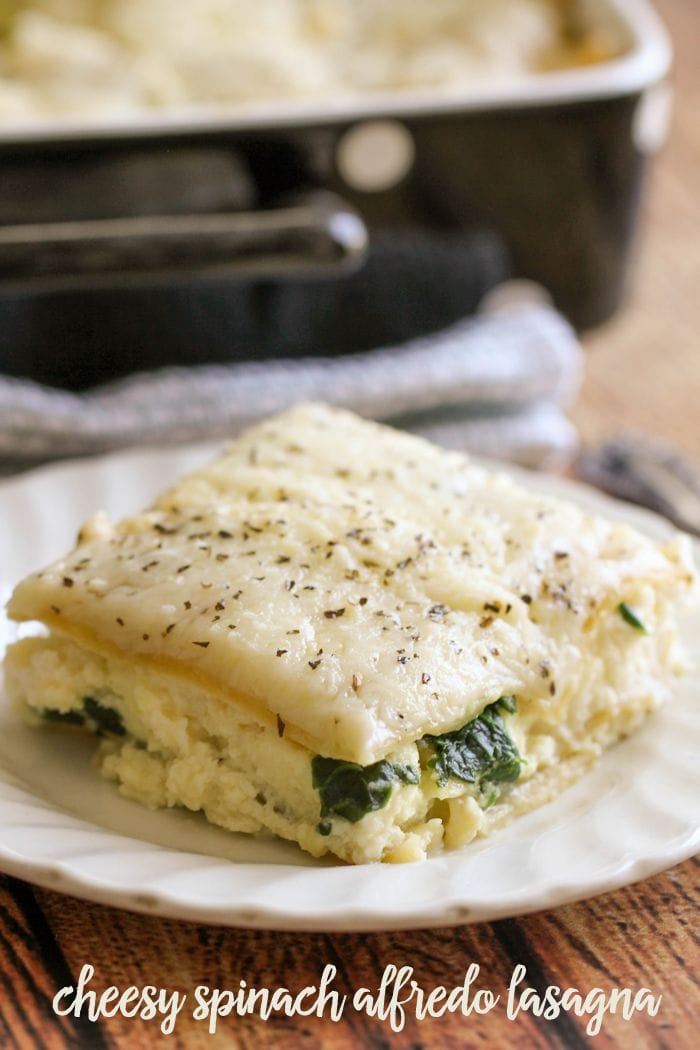 Who loves lasagna?!
I do!! Ever since I could remember, I have always loved lasagna. It was a meal we had probably once every few months, but it was one that I loved, especially served with garlic bread and Fried Zucchini (a typical meal we had growing up). Over the years, we have tried new lasagna recipes, but I think I found a new favorite recipe, which is the one I'll be sharing with you today. I'm calling it Cheesy Spinach Alfredo Lasagna. The hubby has declared it his all-time favorite lasagna recipe, and has already asked that I make it again. It was so cheesy and delicious, that I'm thinking I WILL make it asap. I love the typical version with meat and a tomato sauce, but this recipe has spinach and an alfredo sauce, which totally changed up the dynamics but still made it so yummy.
The recipe was inspired by the No Boiling Lasagna recipe I found on the Ragú® Old World Style® website. I partnered up with them to do my own version of one of their recipes and this is what I came up with. I was hesitant to try it with the Alfredo sauce, since I love the typical tomato sauce, but I LOVE how it turned out. Having the spinach instead of the hamburger meat or sausage was also better than expected. I'm definitely a meat girl but thought the spinach was a great substitute for the meat!! It really is a great dinner idea that I highly suggest trying. And it's perfect for any vegetarians out there too. 😉
If you'd like to try this delicious and cheesy dish, here is what you'll need: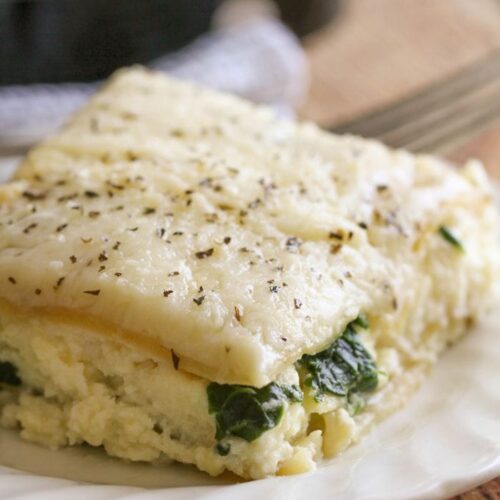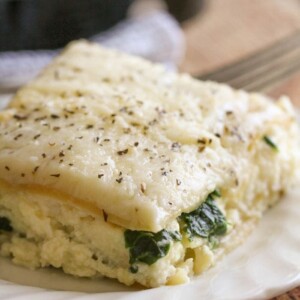 Cheesy Spinach Alfredo Lasagna Recipe
Cheesy Spinach Alfredo Lasagna - this dish is filled with cheese and spinach and has alfredo sauce used through out. It's our new favorite way to enjoy Lasagna!
Ingredients
30

oz

ricotta cheese

2

cups

mozzarella cheese

divided

1/2

cup

parmesan cheese

divided

1

tsp

garlic salt

2

eggs

16

oz

Ragu Alfredo Sauce

12

no boil lasagna noodles

2

cups

spinach

frozen, thawed and divided

basil
Instructions
In a medium bowl, combine ricotta cheese, 1 cup mozzarella cheese, ¼ cup Parmesan cheese, eggs and garlic salt in a bowl. Mix well.

Spread ¾ cup of the Alfredo sauce evenly on the bottom of your 9x13 pan. Layer 4 lasagna noodles on top.

Add ½ cup Alfredo Sauce along with half of the ricotta mixture.

Evenly spread 1 cup of your spinach.

Repeat by adding 4 more noodles, ½ cup sauce, the rest of the ricotta mixture and the last cup of spinach.

Top with 4 more noodles and the last of your Alfredo sauce.

Cover pan in foil and bake for 45-50 minutes.

Top with 1 cup mozzarella cheese, ¼ cup Parmesan cheese and a little basil. Bake an additional 10 minutes.

Let stand 10 minutes before serving.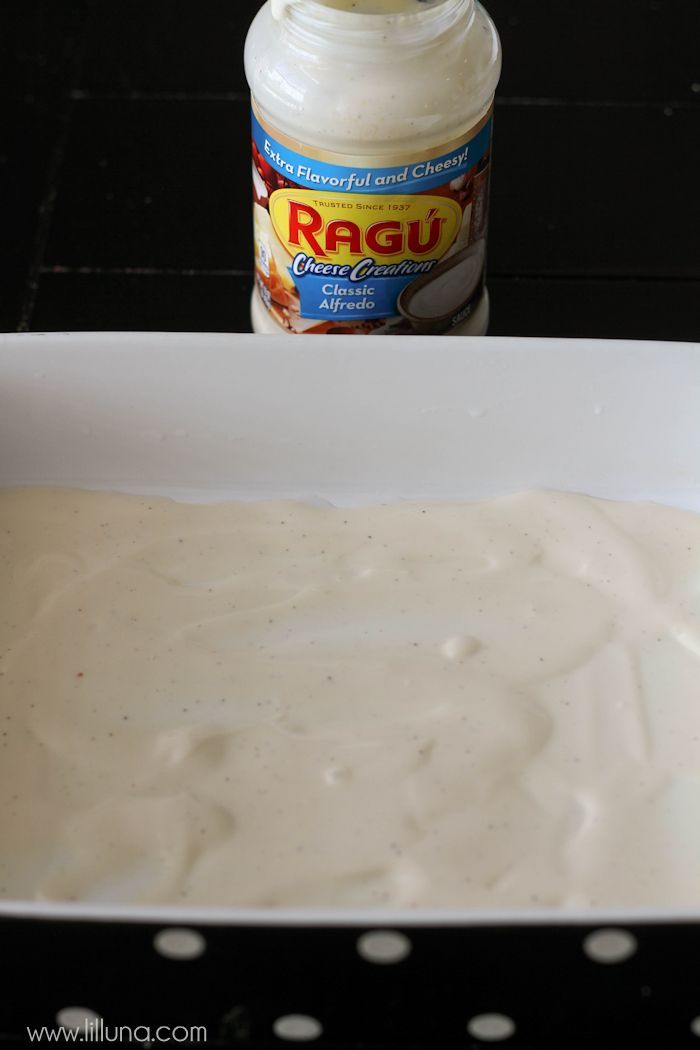 Lot of layers with lasagna, but start off with Ragú's Classic Alfredo Sauce.
I then added the noodles and only added 3 at first, but decided it was okay to layer them a bit and ended up using 4 noodles for the next few layers. 😉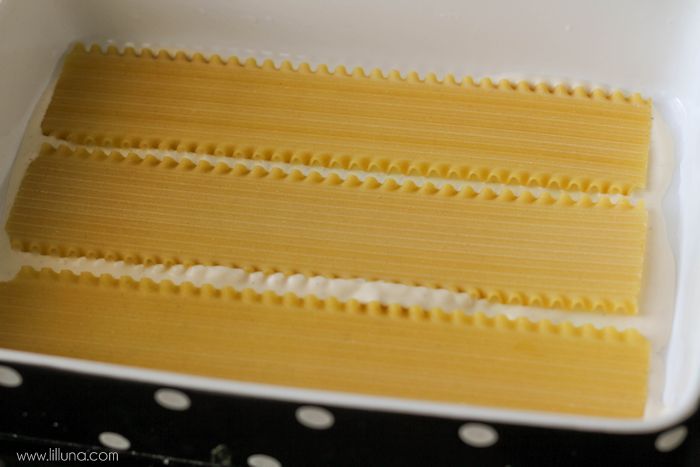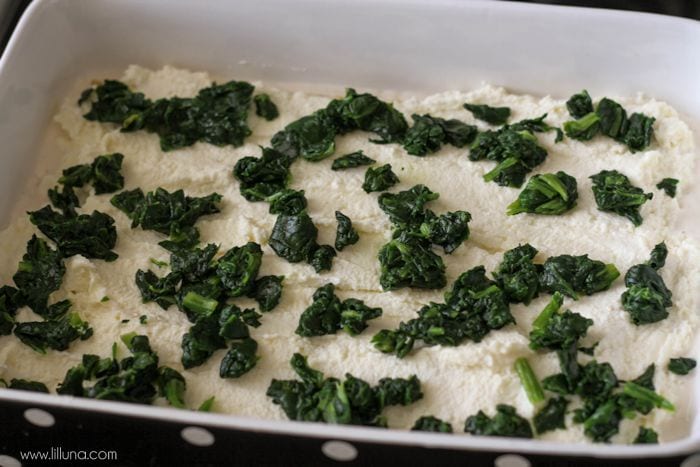 This frozen spinach that was thawed was perfect for this Alfredo Lasagna!
I topped it off with a little bit of dried basil which was a tasty touch. 😀
The result? A new and delicious version of Lasagna!!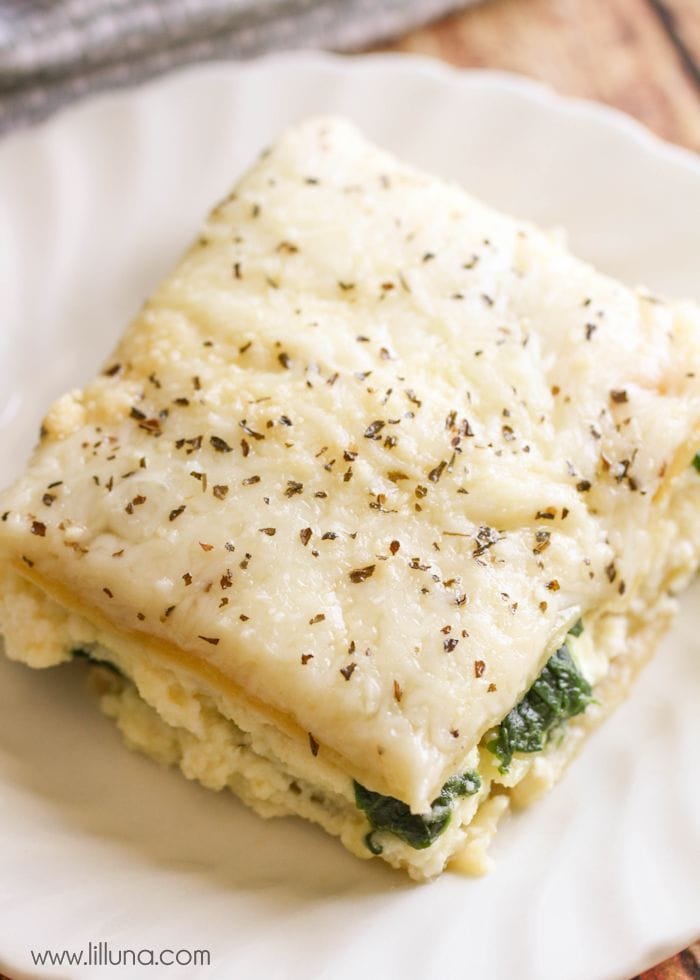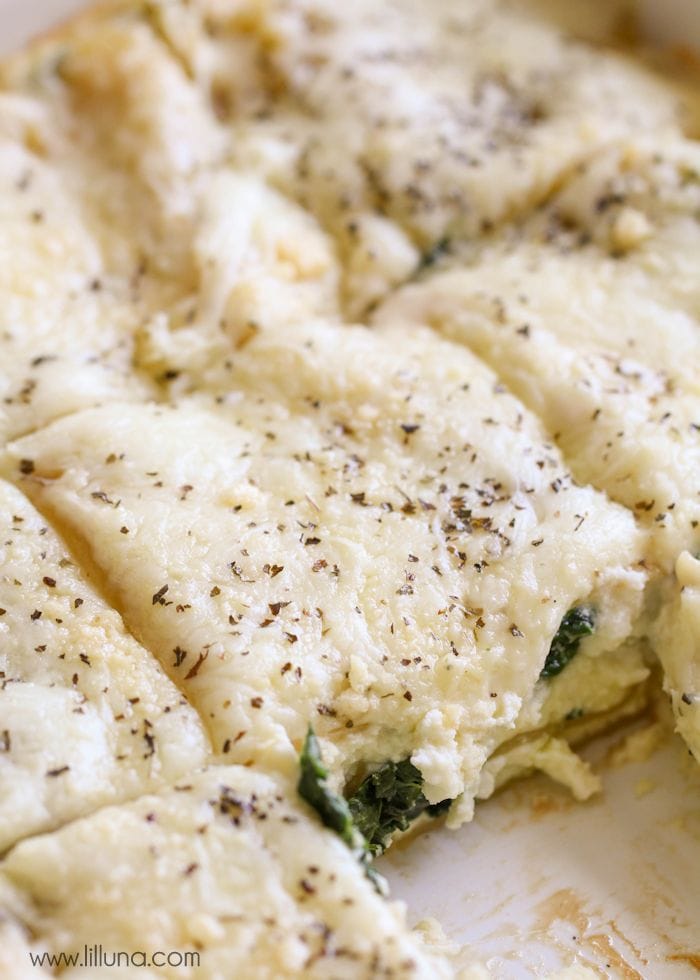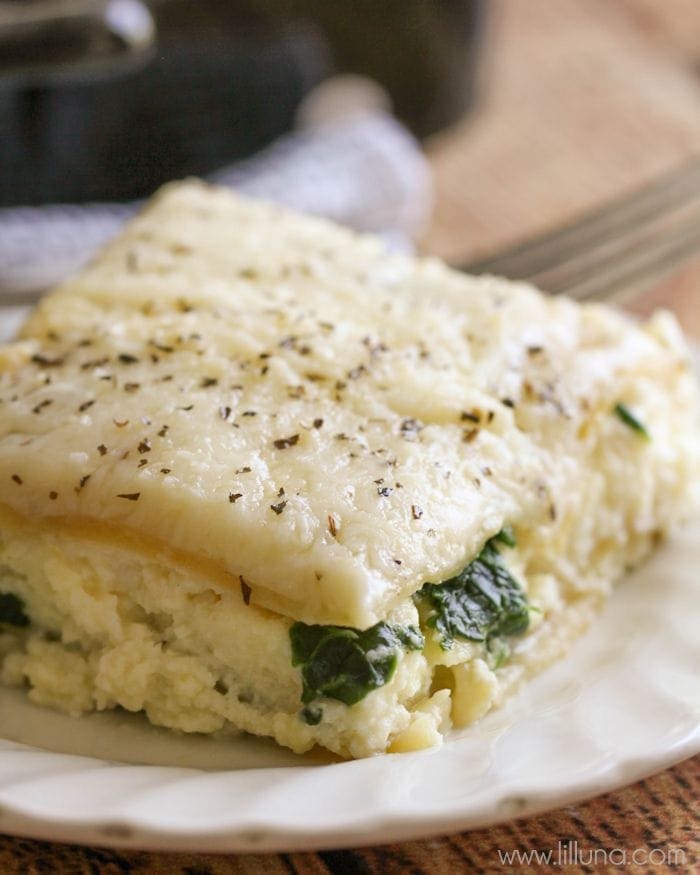 The best thing about this recipe is it's SIMPLE and DELICIOUS!
Those are my two most favorite qualities I look for in a recipe. 😉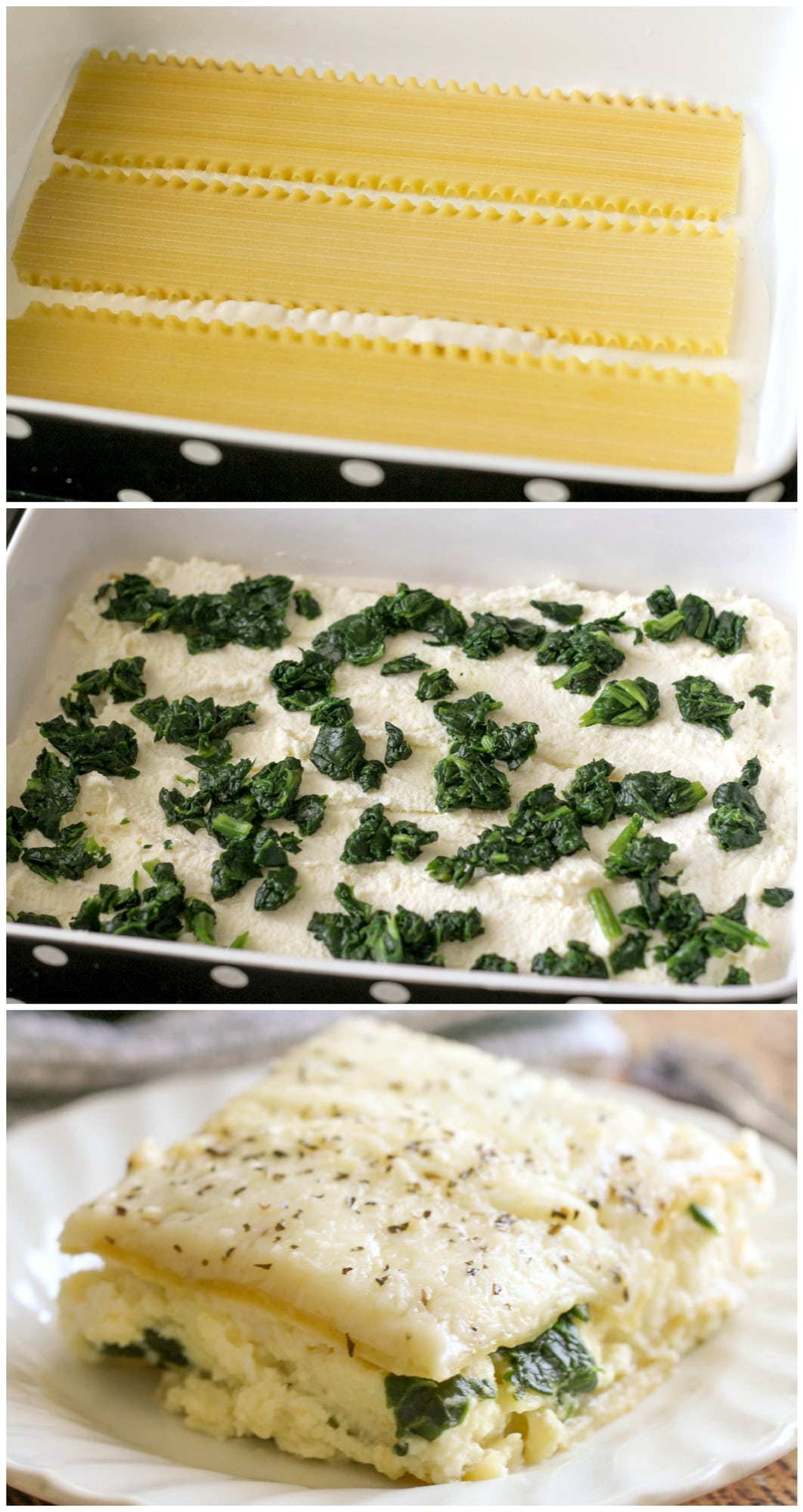 I mentioned this before, but there is nothing better than gathering around the table to enjoy a delicious meal. The only thing that may be better is the time spent together as a family once daddy is home from work and before kiddos are off to bed. This is a time I treasure! We might make a dessert or go on a bike ride. We may even get crazy and have a silly string fight after enjoying a meal on the picnic table outside. This time together enjoying meal is SAUCEsome! Wouldn't you agree?! 😉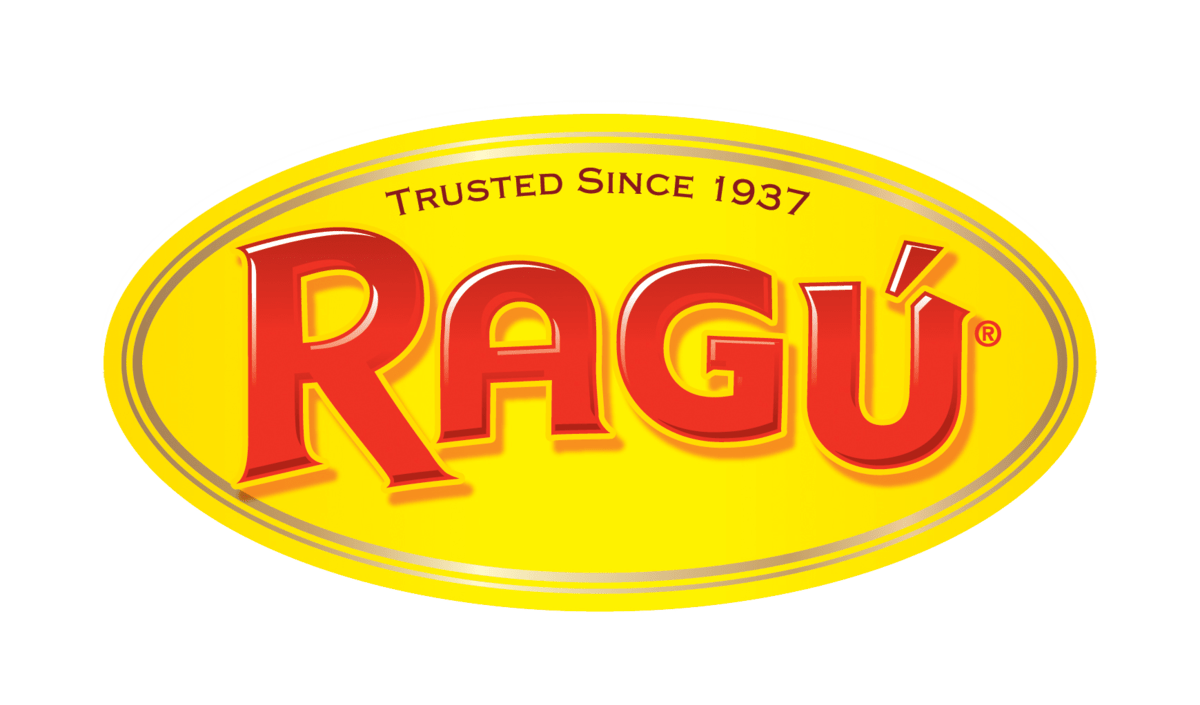 For even more delicious Ragú recipes be sure to check out their Saucesome Pinterest Board.
You can also find another Saucesome recipe by checking out my post from last week for Baked Chicken Parmesan. It's another new, favorite meal. 🙂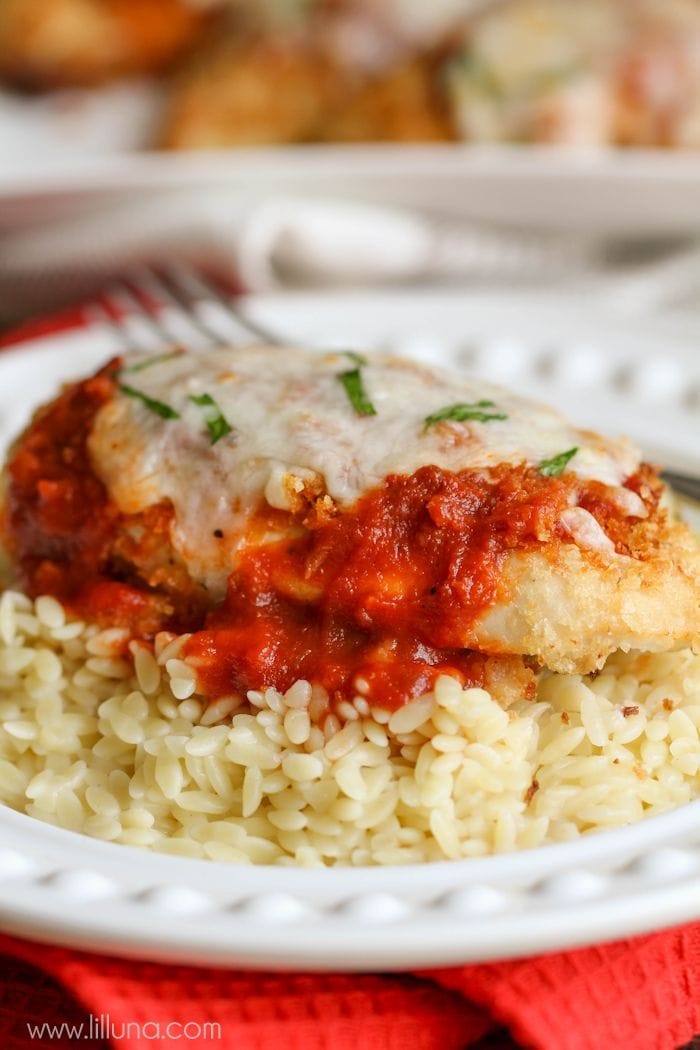 More Lasagna Recipes
You can also find them on Facebook, Pinterest and Twitter.
For all recipes on the site go HERE.
ENJOY!
I've teamed up with Ragú® Old World Style® for this recipe and post. As always, all opinions are 100% my own.