Hello! I hope you've all had a wonderful weekend and are ready to tackle a new week. For me, Mondays can sometimes be discouraging. I think of the 5 days ahead and don't love the idea of trying to figure out what meals I'm going to make. I don't know how folks ever did it without the internet. Pinterest, and this blog, have saved my bacon many many times.
I'm not sure why, but Fall always seems easier as I do my meal planning for the week. Cooler weather brings soup. And soup is always a simple dinner idea. I'm lucky, my kids will pretty much eat anything with noodles in it! Throw in a bread stick on the side and they're super happy! This Lasagna soup was tasty and filling. The ricotta mixed with the Italian sausage was scrumptious. It made a great meal, and can also be the perfect medicine for a sick friend or neighbor.
Love that you can still get that delicious ricotta in this soup!!
Check Out My Other Recipes
Nothing like getting one of our favorite dinner recipes in soup form. If you love all the yummy flavors of lasagna, you'll love this soup recipe. 😉 Happy Soup making!
Lasagna Soup recipe:
Lasagna Soup
Lasagna Soup - filled with pasta, Italian sausage, diced tomatoes, and lots of yummy seasonings! Served with a ricotta and parmesan cheese mixture at the bottom of your bowl, this soup is just like lasagna!!
Ingredients
Italian Sausage
1 TB onion powder
4 tsp. minced garlic
2 tsp. dried oregano
½ tsp crushed red pepper
2 T. Tomato paste
1 - 28oz can diced roasted tomatoes
6 cups chicken broth
½ cup basil leaves
salt and pepper to taste
1 lb bowtie pasta
Cheese mixture
8 oz Ricotta
½ cup Parmesan Cheese
1.4 tsp salt
pinch of Pepper
1 cup Mozzarella as garnish
Instructions
Brown sausage in olive oil for 6-8 minutes. Add onion powder, garlic, oregano, and red pepper flakes and cook for 1 minute. Add tomato paste and stir.
Add diced tomatoes, basil, and chicken stock. Bring to a boil. Reduce heat and simmer for 30 minutes.
Meanwhile, cook noodles according to packaged directions.
In a small bowl mix all cheese ingredients.
When soup and noodles are ready, add a small dollop of the cheese mix to the bottom of your bowl and slowly add soup. Garnish with mozzarella and basil.
Adapted from www.tasteofhome.com
TRIED & TRUE FINDINGS:
DIFFICULTY: Easy
HOW MANY DOES IT FEED: 6-8
ANY CHANGES MADE: no bay leaves, replaced onions with onion powder
ANY SUGGESTIONS FOR NEXT TIME: none
For another fall favorite soup, check out: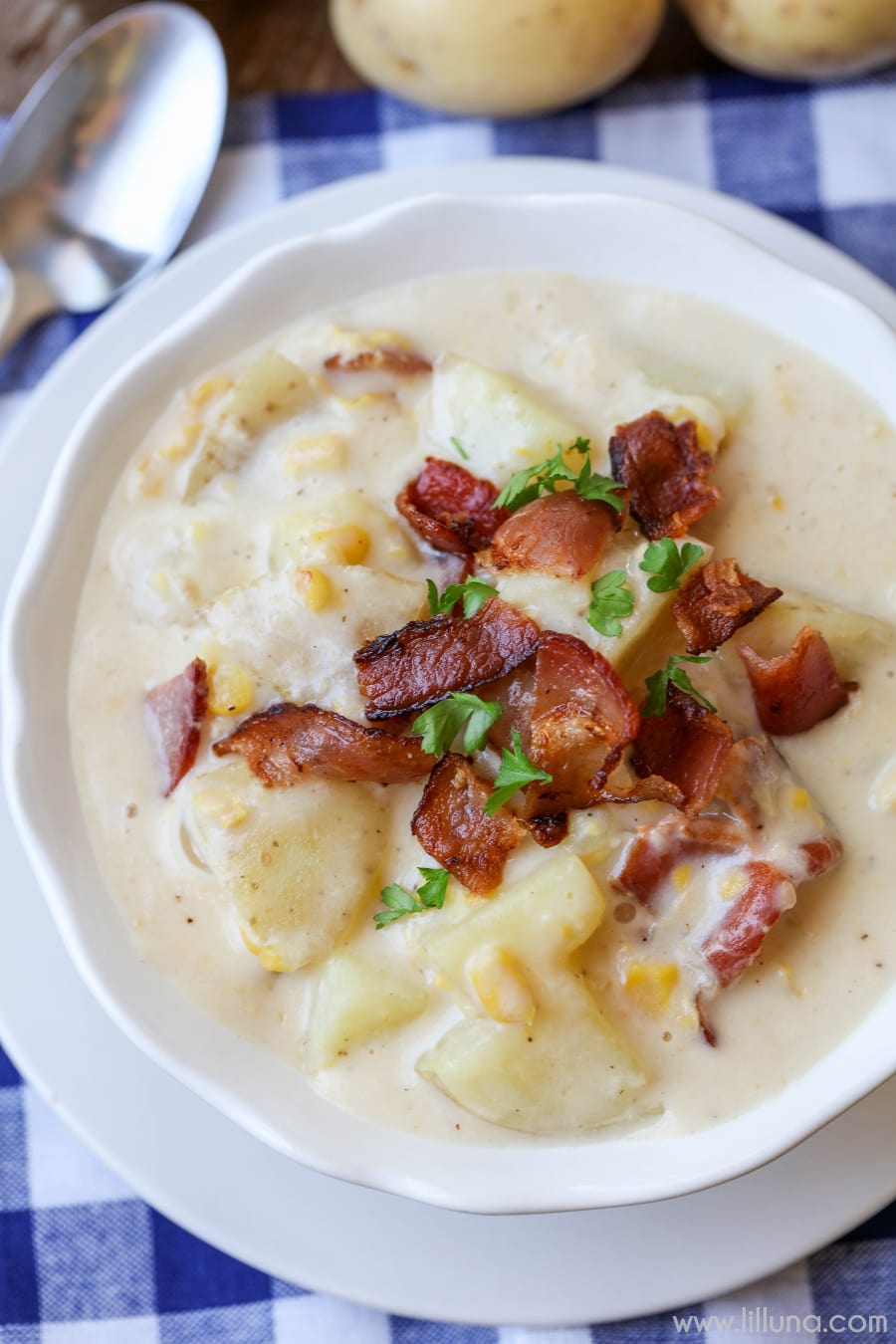 For even more soup recipes, check out:
ENJOY!
Need more recipes and creative ideas? Sign up and get a FREE copy of my latest ebook!