Texas Roadhouse Copycat Rolls with Cinnamon Butter – so soft they melt in your mouth!!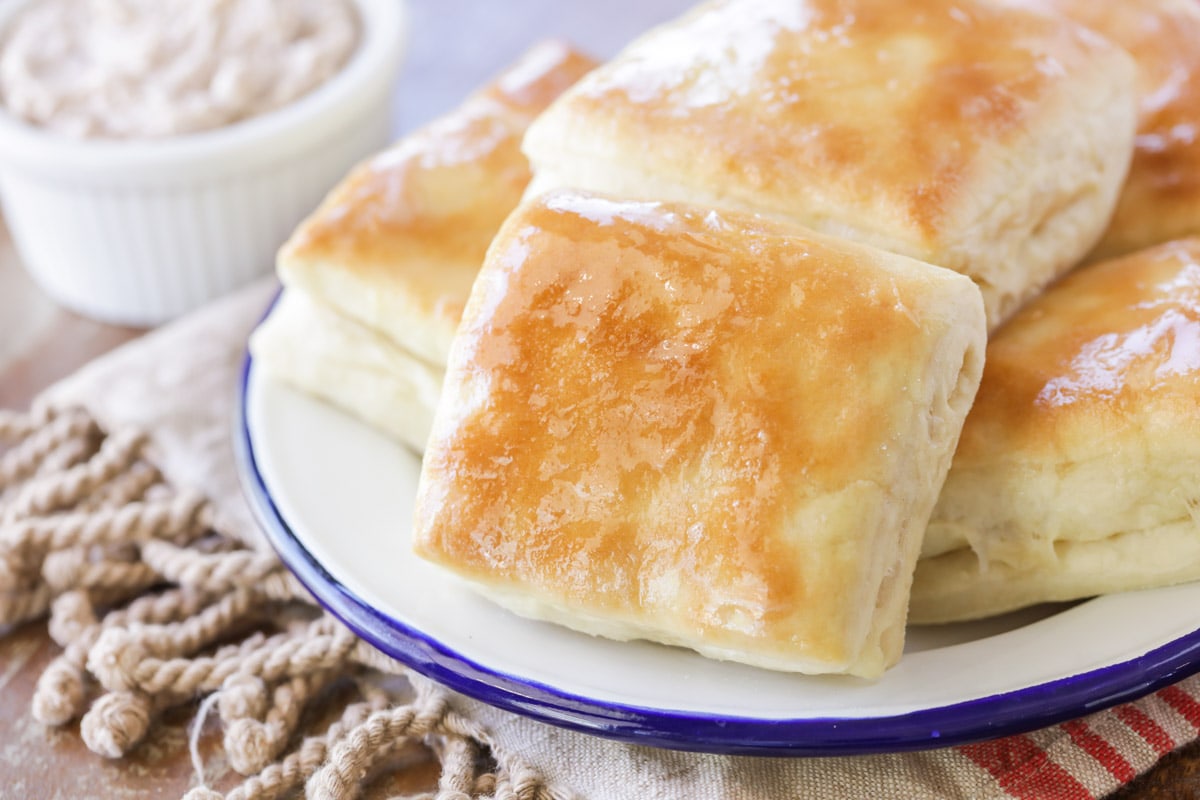 Hey everyone! Weakness number 2,576… CARBS. Can't live with them, can't live without them. Am I right?! I am such a sucker for a nice, warm, dinner roll. If you are too, then today's post is for you!
I remember my first time to Texas Roadhouse. I made a big stink about the ridiculous wait and begged my family to go next door to the empty Chili's. To no avail, we waited… and waited. I was confident that my food was going to be horrible (I needed to justify my fit). Well, you can imagine my disappointment as I sunk my teeth into one of their mouth watering rolls. I knew I had been wrong and that the wait was, indeed, worth it. I hate being wrong. 😉
When we saw this Copycat Texas Roadhouse Rolls recipe, we knew we just HAD to try it. These rolls are thick and soft and oh-so-delicious! If you are experienced with yeast, these are easy peasy. If this is your first time working with yeast, this is a great recipe to start with. Take a look….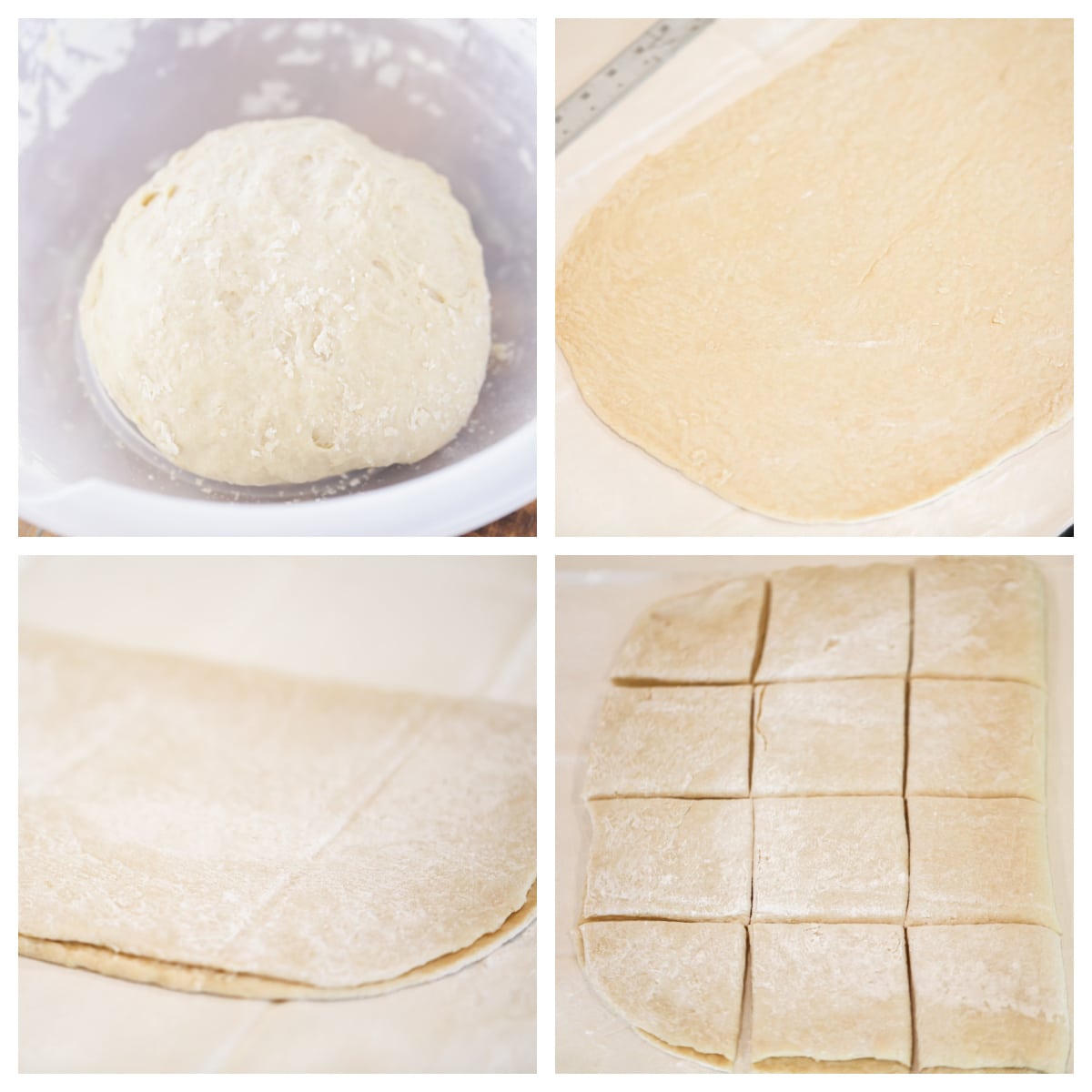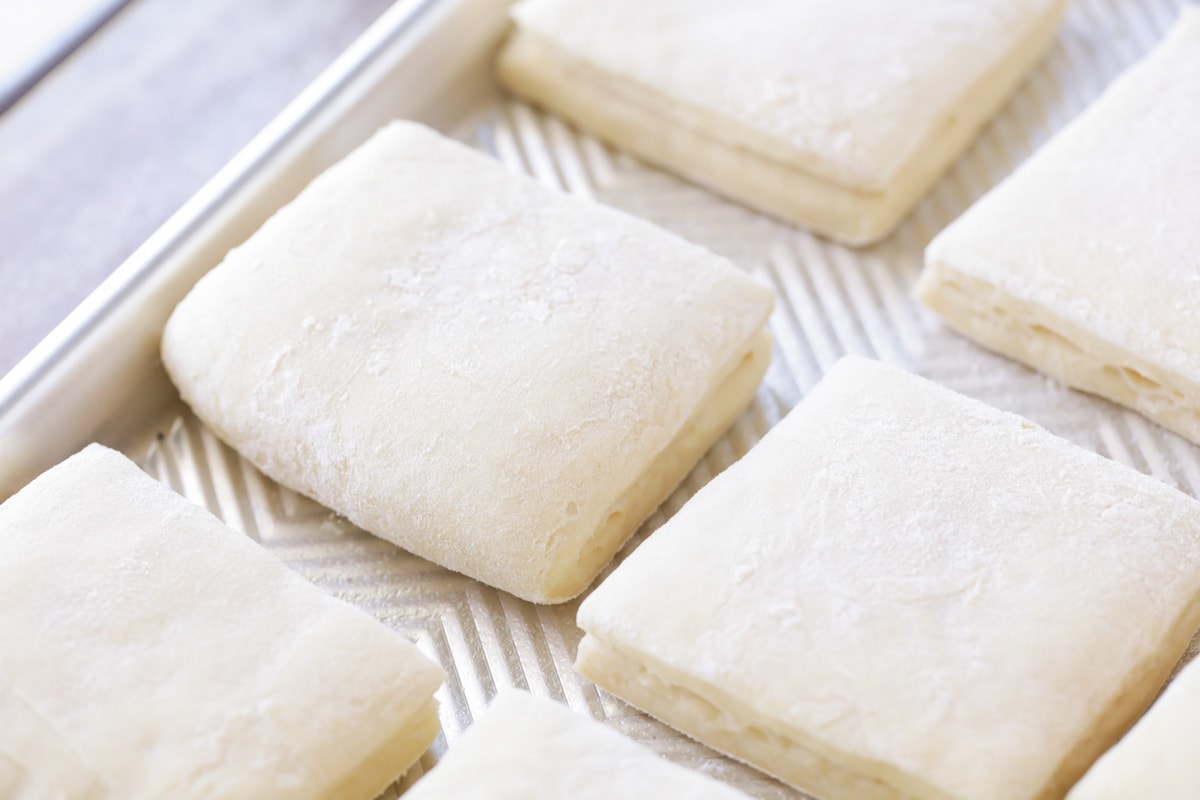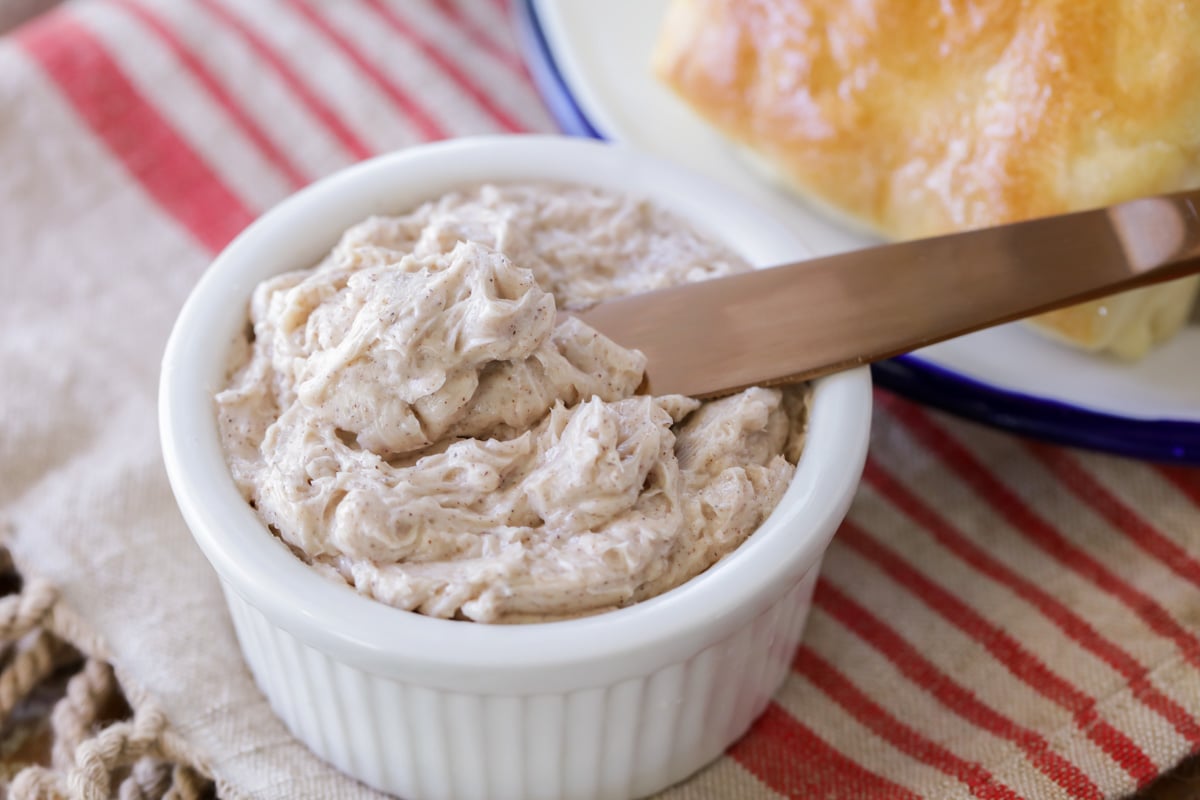 Don't forget the Cinnamon Butter – I think I need to have this on hand at all times!
My favorite thing about these rolls, other than the fact that we don't have to wait at a restaurant for an hour to eat them, is their size. They are huge! And buttery! And… I could go on. How about you try them for yourself and you'll see what I'm screaming about. LOL!
DIFFICULTY: Simple -Moderate
HOW MANY DOES IT FEED: 12-15 (makes 2 dozen rolls)
ANY CHANGES MADE: We wanted to stay true to this recipe to make sure we didn't mess it up.
ANY SUGGESTIONS FOR NEXT TIME: Make more!
We do love bread in our family, so for more great recipes check out:
Texas Roadhouse Rolls Recipe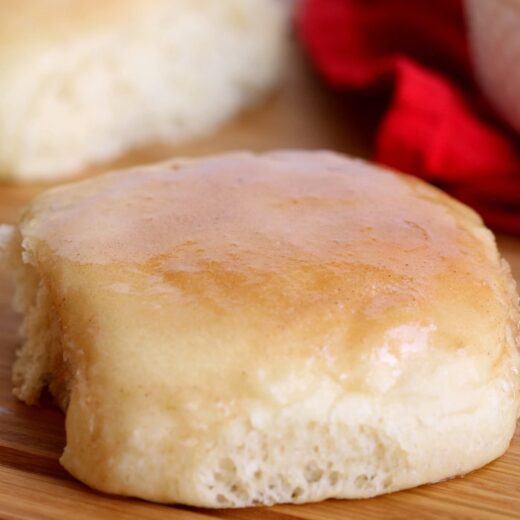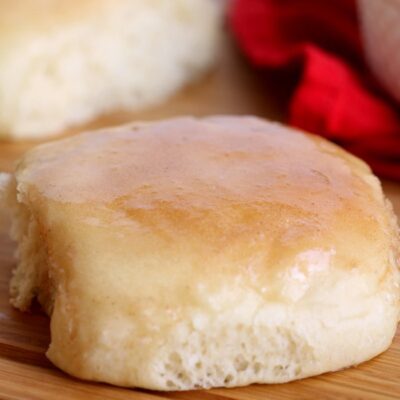 Texas Roadhouse Copycat Rolls with Cinnamon Butter - so soft they melt in your mouth!!
Ingredients
Dough
1 1/4

cup

whole milk

1/4

c

honey

2 1/4

tsp

Active Dry Yeast

4

tbsp

unsalted butter

separate 3 tsp and 1 tsp

1

large

egg

room temperature

4

c

all purpose flour

or bread flour

1

tsp

salt
Butter
1

stick

unsalted butter

room temperature

1/4

cup

powdered sugar

1 1/2

tbsp

honey

3/4

tsp

cinnamon
Instructions
Rolls
Heat the milk in a small saucepan and bring it to a near boil. The milk will begin to steam and small bubbles will form. At this point remove the pot from the heat and let it cool to lukewarm.

Pour the milk into a small bowl and add the yeast and honey. Mix until well combined and let it stand for 5 minutes.

In a separate larger bowl add 3 tablespoons of melted butter, the milk mixture, egg and 2 cups of flour. Mix and then knead the dough for a few minutes. You can use a mixer with a dough hook, or knead by hand.

Gradually add the remaining 2 cups of flour until the mixture is combined and bread dough forms. Add salt and knead for 8 minutes.

Punch down the dough and turn it out onto a floured surface. Roll it into a 12x18 inch rectangle that is 3/8inch thick.

Fold it in half so it measures 12x9 inches. Cut 12 rolls. Each roll will measure 3x3inches. (*Note for smaller rolls- Roll the rectangle to 12.5x20 inches. Fold in half and then cut 20 smaller rolls. These smaller rolls will measure 2 1/2 inches square.)

Lightly grease a cookie sheet and place the rolls 1-2 inches apart. Cover and allow the dough to rise for another hour or until doubled in size.

Preheat the oven to 350°F and bake the rolls for 12-15 minutes. The tops will be a light golden brown. Remove from the oven and brush the tops with the remaining butter.
Cinnamon Butter
For best results the butter needs to be very soft. Avoid heating the butter in the microwave. Simply leave it at room temperature for at least an hour.

Use an electric mixer to beat the ingredients until creamy and smooth. Store in fridge for up to 5 days.