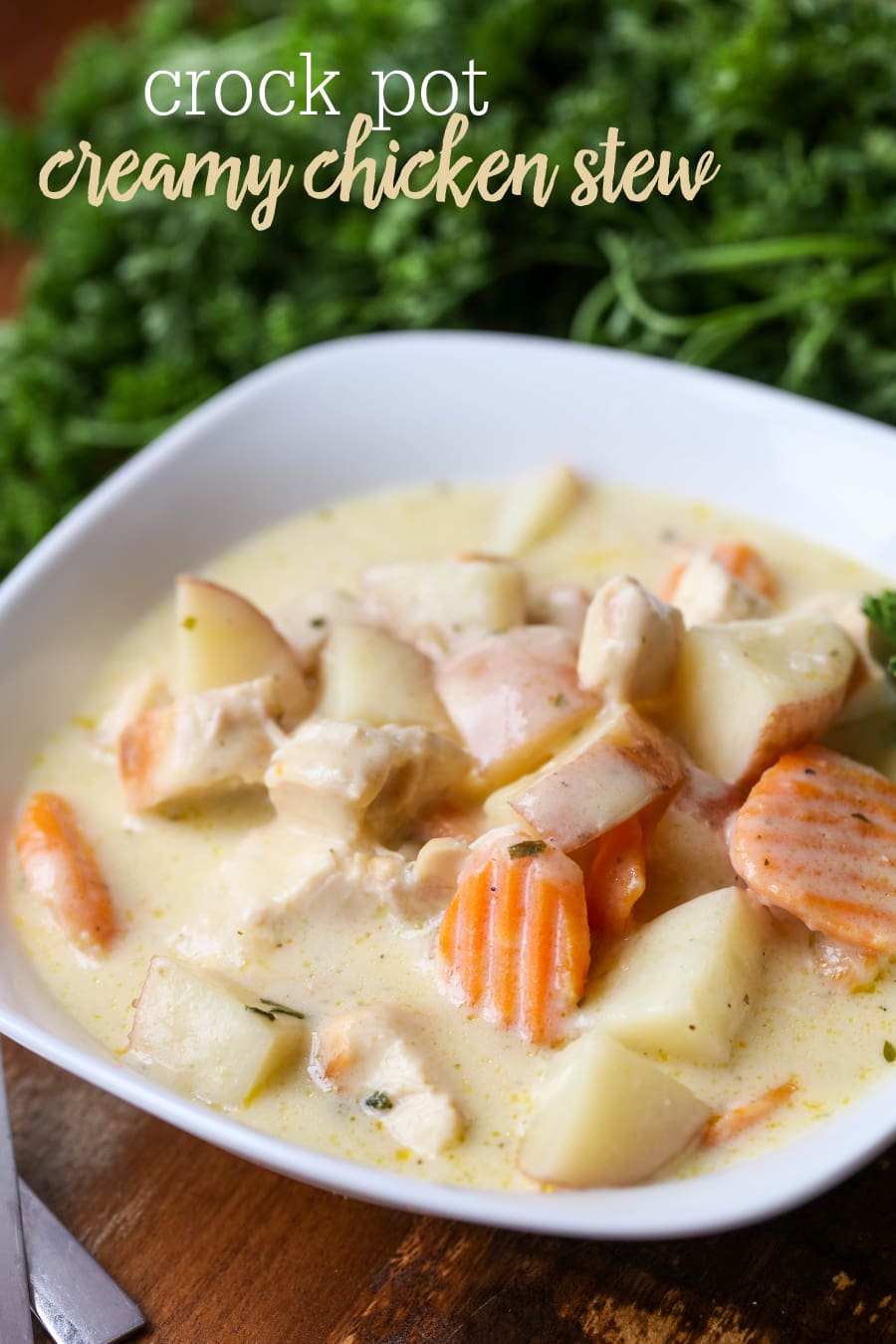 Hey guys! When temperatures get in the 80's we're in full fledged winter gear here in AZ. My kids think they need to wear their jackets when it barely cools down and I often find them bundled in blankets when it's 70 degrees. Fortunately, I think those temps are right around the corner and it couldn't make me more excited because that means it's Soup Season and time for the holidays (two things that make me very happy).
I know we've shared several soup recipes over the last few weeks, but we had too many good ones not to share. Today's recipe for Crock Pot Chicken Stew is another winner recipe. Everyone loved it, but the adults especially enjoyed this hearty and delicious recipe. It is super creamy and bursting with flavor! Best part is, it's all made in a crock pot. Simple, convenient and TASTY – can't beat that! If you're looking for an easy and delicious soup recipe, we highly recommend this one. It's great for dinner or you upcoming Soup Potluck!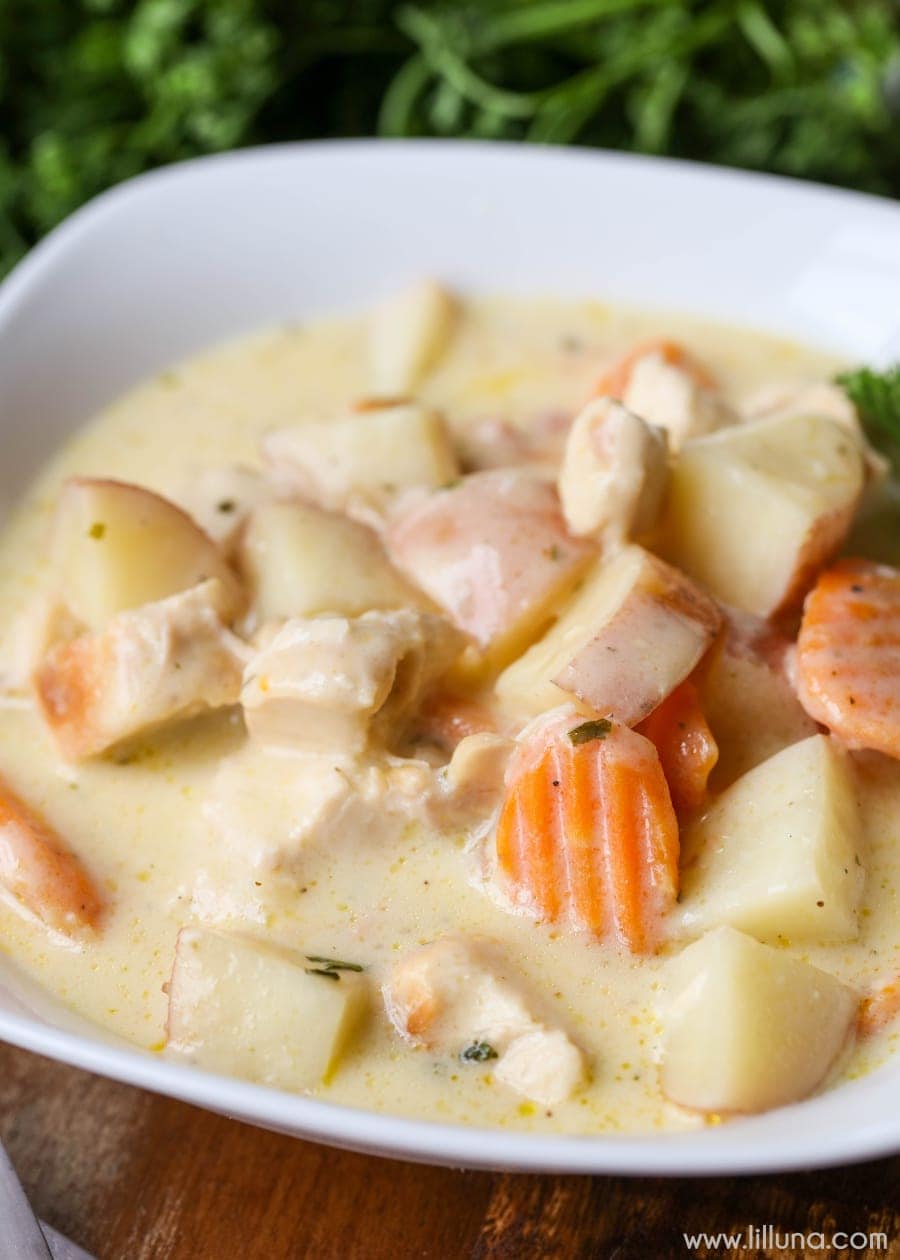 MY OTHER RECIPES
Nothing better than a bowl of warm soup during the fall or winter!! And with a recipe as easy as this one, you'll be sure to make it over and over again. 😉
For more crock pot chicken soups, check out:
How to make Chicken Stew:
Crock Pot Creamy Chicken Stew
Crock Pot Creamy Chicken Stew - a simple, convenient, and TASTY stew recipe made in the crock pot! Made with chicken, potatoes, carrots, cream of chicken soup, sour cream, ranch dressing mix and more, this soup is BURSTING with flavor!!
Ingredients
2 large boneless chicken breasts (cooked), cut into bite sized pieces
2 TB butter
4 small red potatoes, quartered
1 cup baby carrots, halved
1 (10 ¾ oz.) can cream of chicken soup
½ cup milk
1 cup chicken broth
½ cup sour cream
1 - 1 oz. packet dry ranch dressing mix
Salt/pepper to taste
1 tsp Parsley flakes
Instructions
Add butter to the bottom of a crock pot. Let melt. Stir in all of the vegetables coating with the butter. Season diced chicken as desired and add to the crock pot.
Mix together the soup, milk, sour cream, chicken broth and ranch dressing mix. Pour on top of the chicken. Cover and cook on high for 3-4 hours or on low for 4-6.
Sprinkle with parsley and serve
Adapted from thecozycook.com