Hi all! It's Bev here from Flamingo Toes today with this cute and easy DIY USA cupcake liner wreath! This cute wreath is sooo easy to make and with July 4th just around the corner there is plenty of time to make one up!
I don't normally do paper crafts but I couldn't resist making up this fun ruffly patriotic wreath. And trust me when I say – this is super easy and anyone can make it! You can really have a lot of fun with decorating it too. The patriotic stripes make a great base – I added these awesome galvanized letters and a cute bow, but it would look really great with a flag or some stars too!
So fun right?
Here's what you'll need to make your own easy Fourth of July Wreath:
MATERIALS:
Mini Cupcake Liners – At least 500 liners (I recommend having more)
Small Lace Pins
Small Silver Ribbon – 2 yards
Galvanized USA Letters
Coordinating Ribbon – 2 yards
Hot Glue
10″ Wreath Form
I recommend pinning the liners in place. It is super easy to do, you don't have to worry about gluing your fingers, and you can shift things around if you need to. Plus there's always the bonus of reusing the wreath form at some point if you want to change it out.
To create a liner flower, fold one liner in half with the color side out and put the pin through the base. This pin is a pearl head but I used the tiny silver lace pins so they didn't show.
Add two more folded liners to the pin, rotating so the liners are all around the pin.
Pinch the liners together and pin them in place on the wreath form. Make a stripe with one color of the liners. You don't need any on the back side of the wreath, just pin them so they wrap from inside to the outside edge.
Repeat the process with the white liners and add in two rows of white liners. Make sure the liners are tucked right up against the red row so there is no space and you can't see the wreath form.
After the double white row, add a single blue row. Then repeat with a double white row.
Keep going, alternating the red and blue single rows between the double white rows.
I found it easier to work from each side, that way I was making sure that the rows were even and the colors worked out right. You can also plan ahead and mark out your rows. If you're a planner like that. 🙂
Keep going until you fill the entire wreath.
Cut some lengths of the small silver ribbon. Pin them at random points around the wreath with some of them looped and some with the ends loose.
Now you can decorate the wreath! Glue the letters in place on the left side with hot glue and create a double ribbon bow for the right side of the wreath. Glue in place as well.
I love how it turned out! I thought those galvanized letters worked out perfect with the glittery silver ribbon looped on the wreath!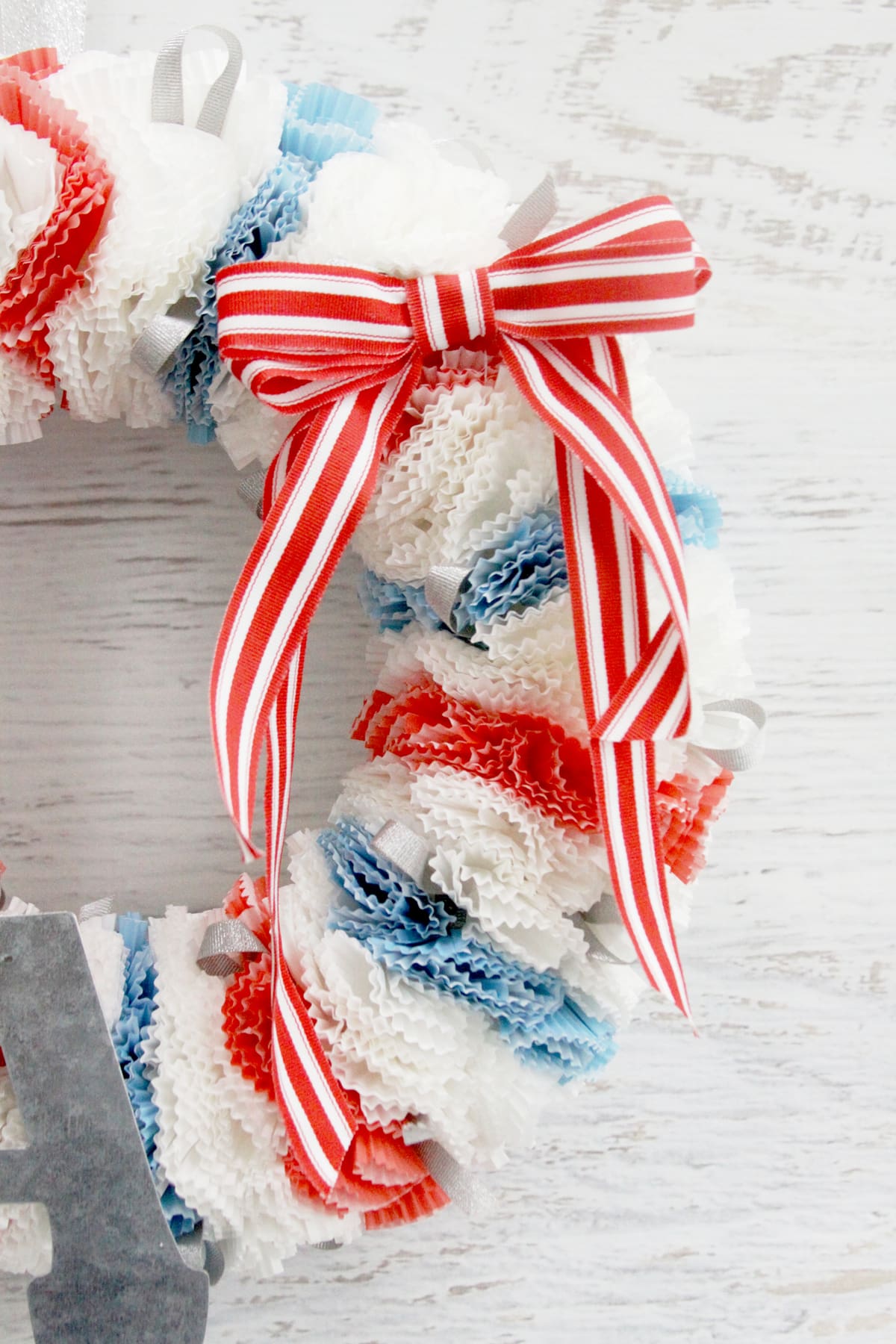 _______________________
This wreath looks awesome!! Thanks for sharing this tutorial with us, Bev! For more great decor ideas and tutorials, head on over to Bev's site, Flamingo Toes.
Here's another great summer project from Bev:
15 Minute Summer Picnic Blanket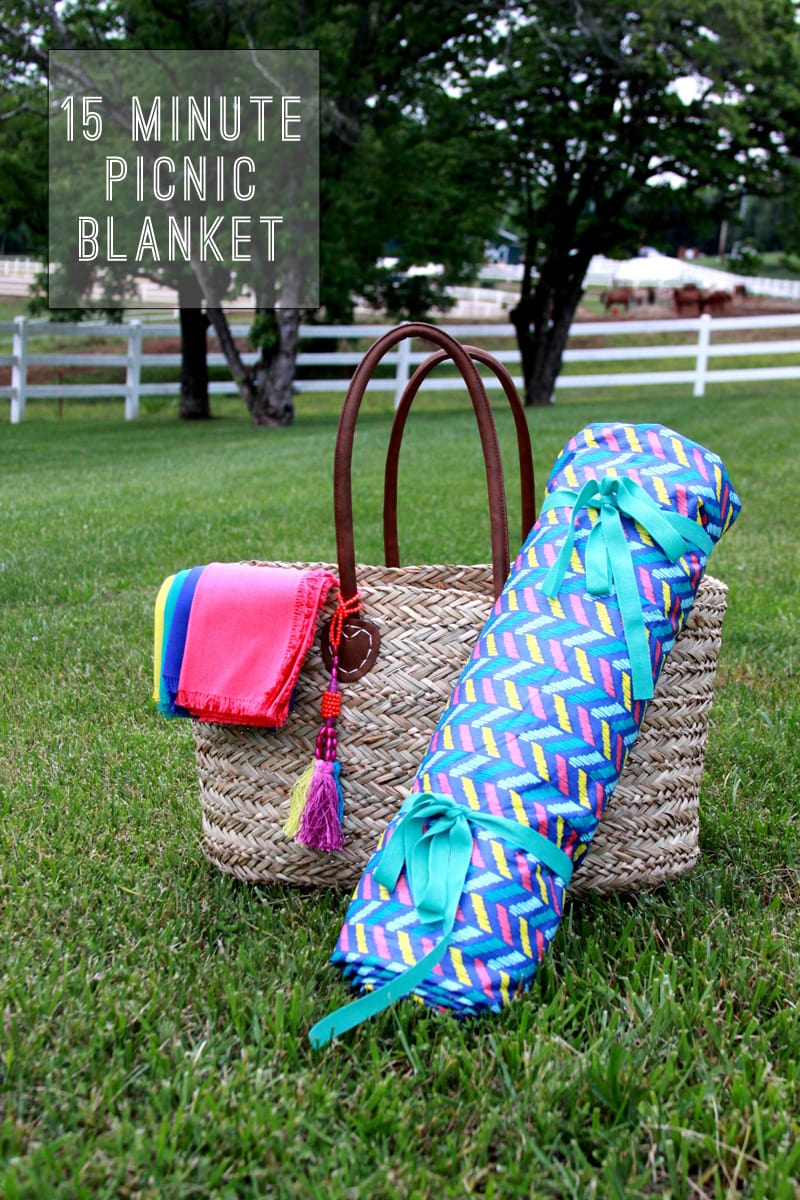 For more 4th of July fun, check out these:
ENJOY!