If you're in need of healthy Halloween snacks, look no further! With just a black sharpie, you can turn string cheese, clementines, and fruit cups into cute and festive Halloween treats! They're so easy, and perfect for class parties and hand outs.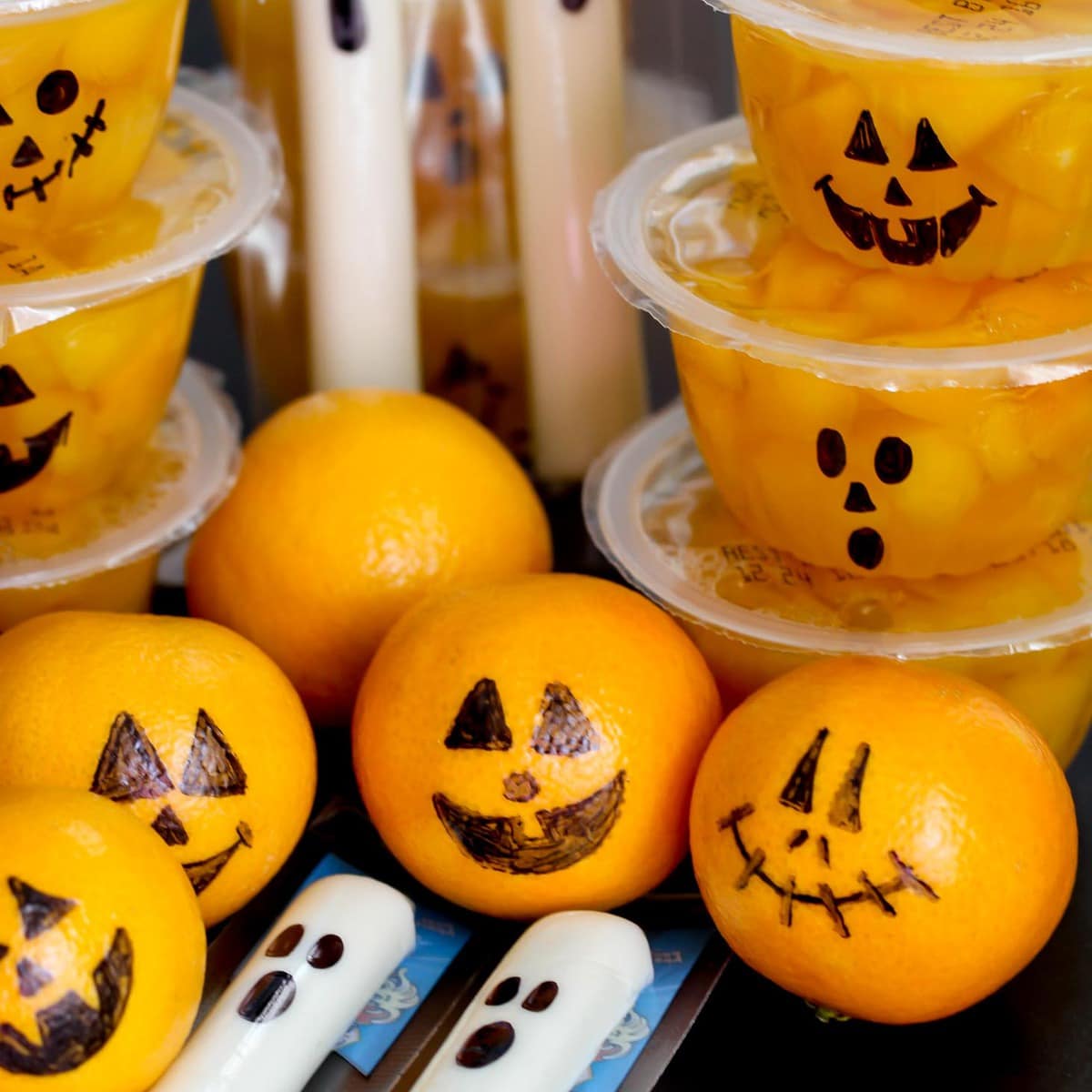 Halloween Snacks for Party
I've helped with my fair share of Halloween class parties, and I usually have a good idea of what is expected. Usually there are some yummy treats, costume contests and fun games in the itinerary, but last year I was asked to do only healthy Halloween Snacks. I thought it was going to be tough finding some cute but healthy ideas, but alas, it wasn't too hard at all. The teacher wanted 3 snacks for each of the kids so I decided to make some Ghost String Cheese, Pumpkin Clementines and Pumpkin Peach Cups.
It took a little time drawing all the faces on, but it was very simple and was perfect for the party. I thought the kids might be disappointed that they weren't getting candy, but they loved the pumpkin and ghost faces so much, they didn't seem to even notice!! I had a feeling there might be some more people who were looking for similar ideas, which is why I am sharing them here today.
Easy Halloween Snacks
Much isn't needed to make these cute and healthy Halloween Snacks. All you will need is:
String Cheese
Peach Cups
Clementines
Black Sharpies
Just draw faces on, making sure they dry and you're set! EASY PEASY!! Here are close ups of the snacks…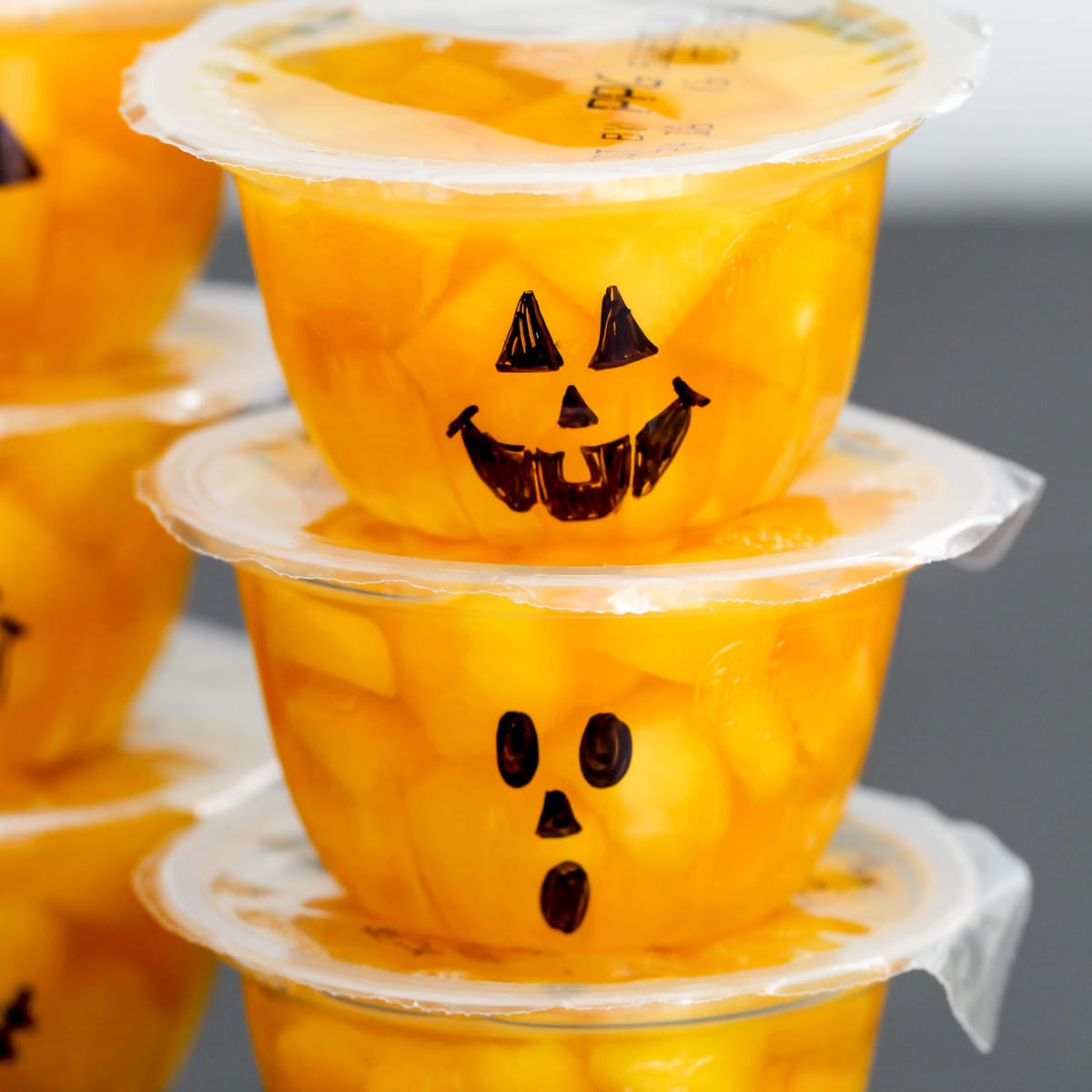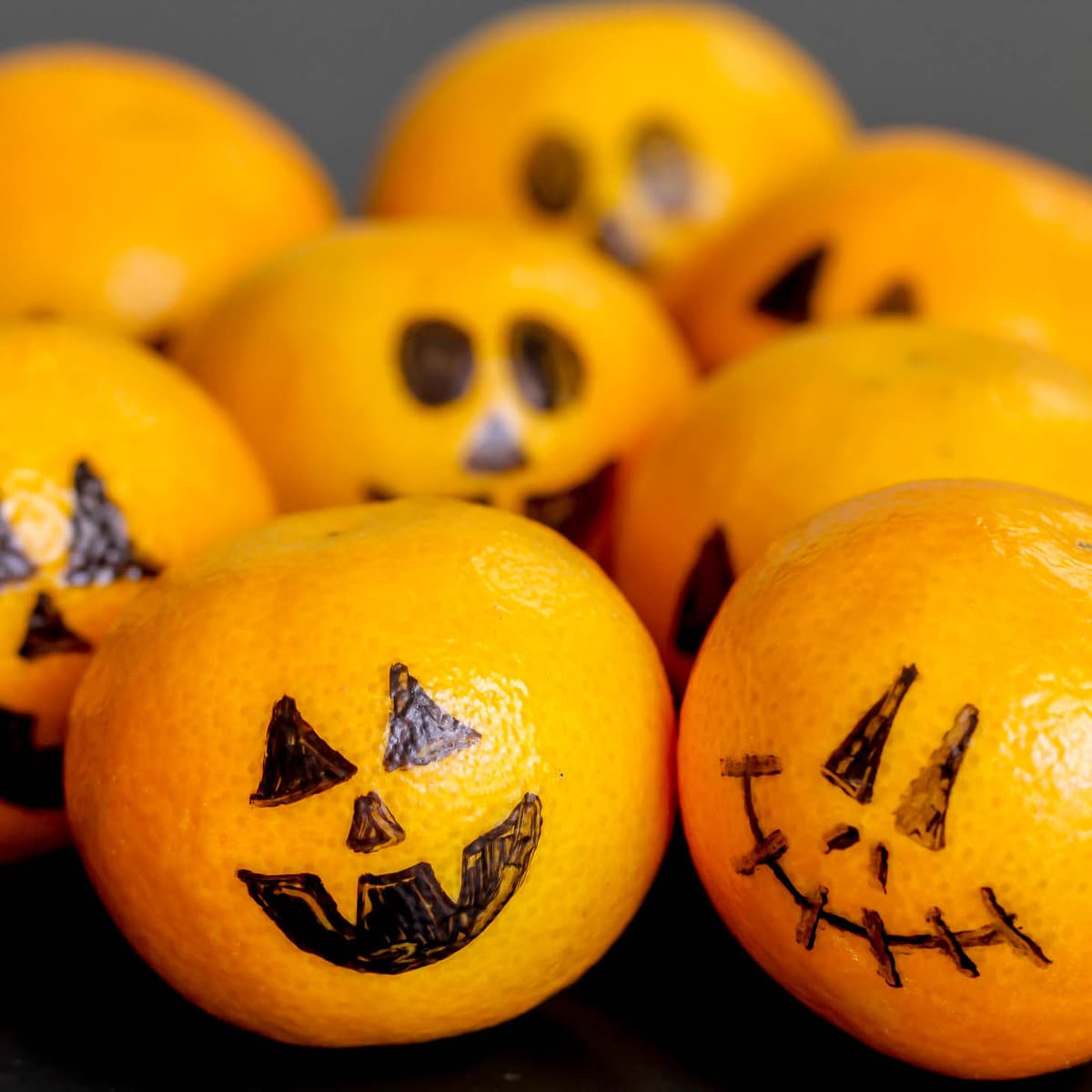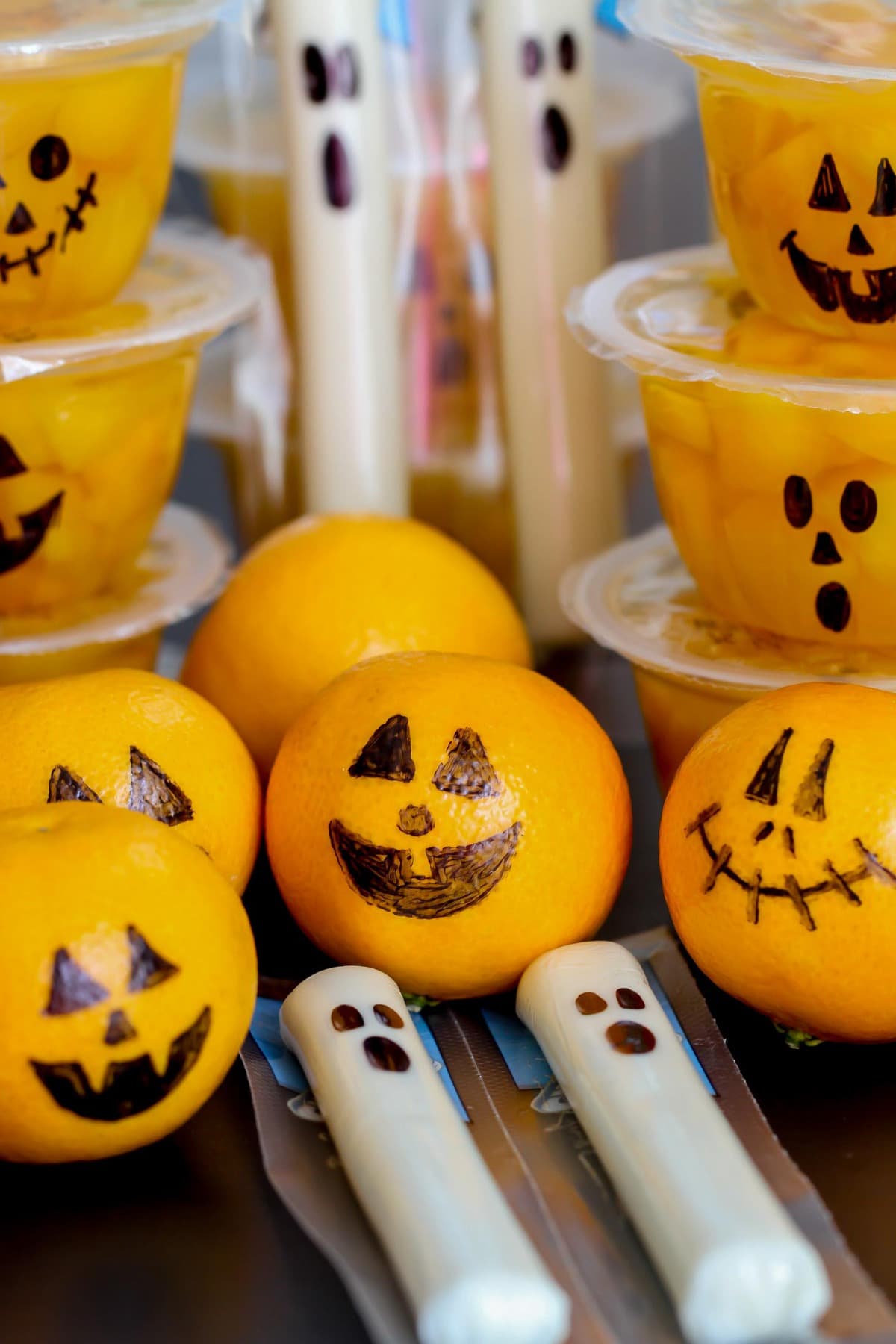 The result? Festive but healthy treats that the kiddos will love! These aren't only great for classroom parties but for any party. We all know that we get our fair share of treats at these types of events, so it's nice to have a few healthy treats mixed in there. 😉
For more party ideas that kids love, check out:
ENJOY!