With just a black sharpie, you can turn string cheese, clementines, and fruit cups into cute and festive healthy Halloween snacks. They're so easy!!
Party perfect healthy Halloween snacks are great to pair with Halloween Gak Treats, Mummy Cookies, and Slushy Punch for any festivity. They make great hand-outs too!!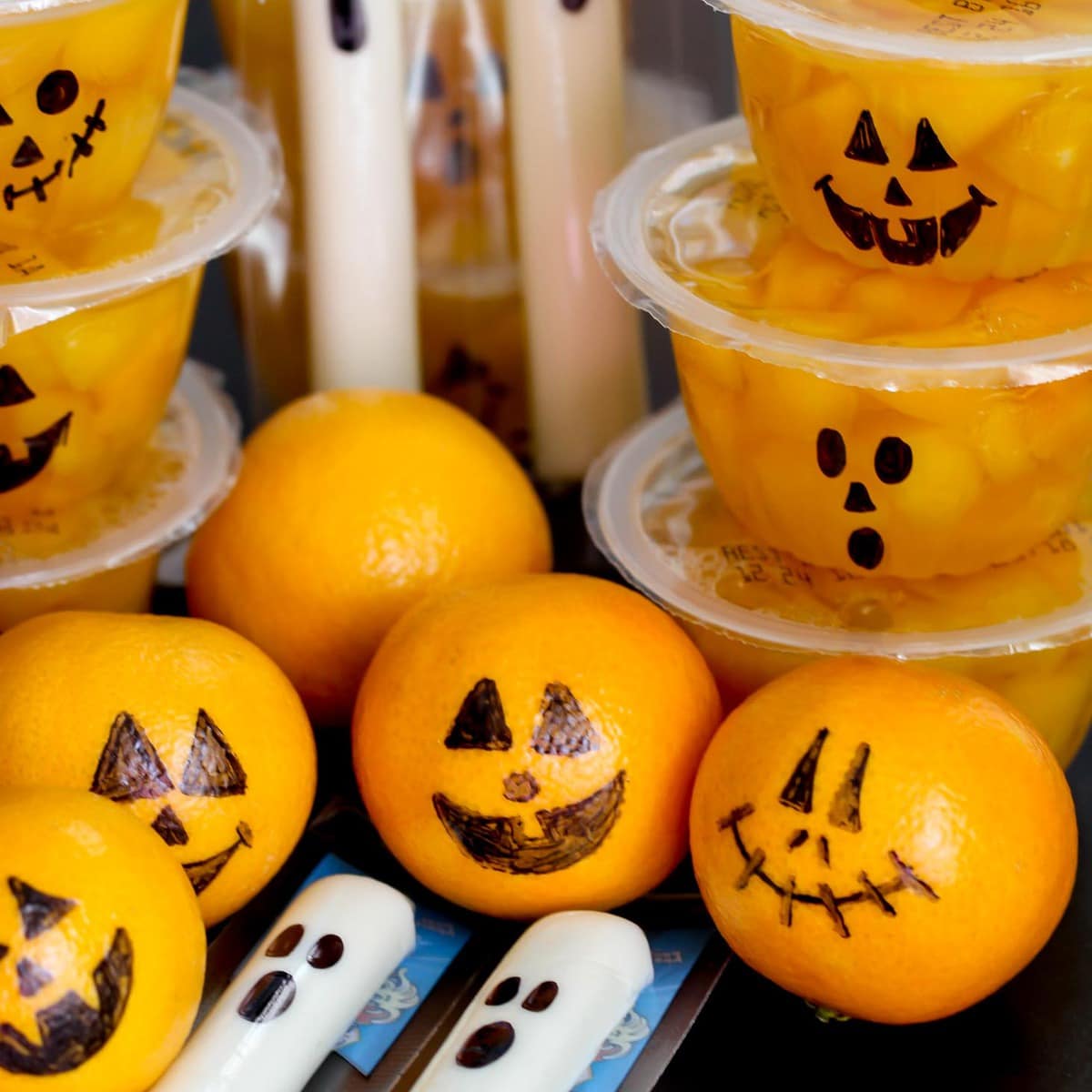 Halloween Snacks for Party
I've helped with my fair share of Halloween class parties, and I usually have a good idea of what is expected. Usually there are some yummy treats, costume contests and fun games in the itinerary, but last year I was asked to do only healthy Halloween Snacks.
I thought it was going to be tough finding some cute but healthy ideas, but alas, it wasn't too hard at all. The teacher wanted 3 snacks for each of the kids so I decided to make some Ghost String Cheese, Pumpkin Clementines and Pumpkin Peach Cups.
It took a little time drawing all the faces on, but it was very simple and was perfect for the party. I thought the kids might be disappointed that they weren't getting candy, but they loved the pumpkin and ghost faces so much, they didn't seem to even notice!!
These aren't only great for classroom parties but for any party. We all know that we get our fair share of treats at these types of events, so it's nice to have a few healthy treats mixed in there. 😉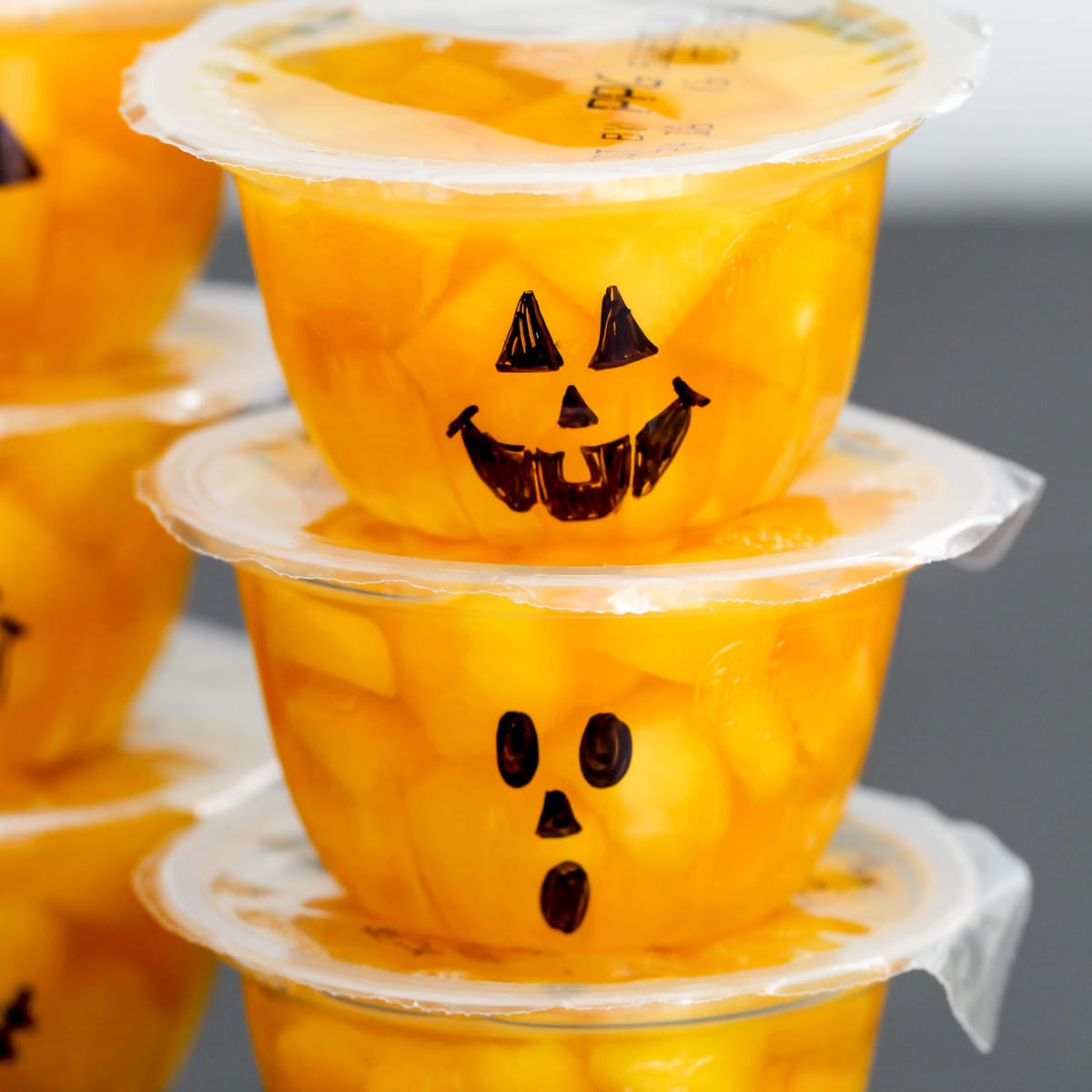 Easy Halloween Snacks
GATHER. Much isn't needed to make these cute and healthy Halloween Snacks. All you will need is:
String Cheese
Peach Cups
Clementines
Black Sharpies
DRAW!! Just draw faces on, making sure they dry and you're set! EASY PEASY!! Here are close ups of the snacks…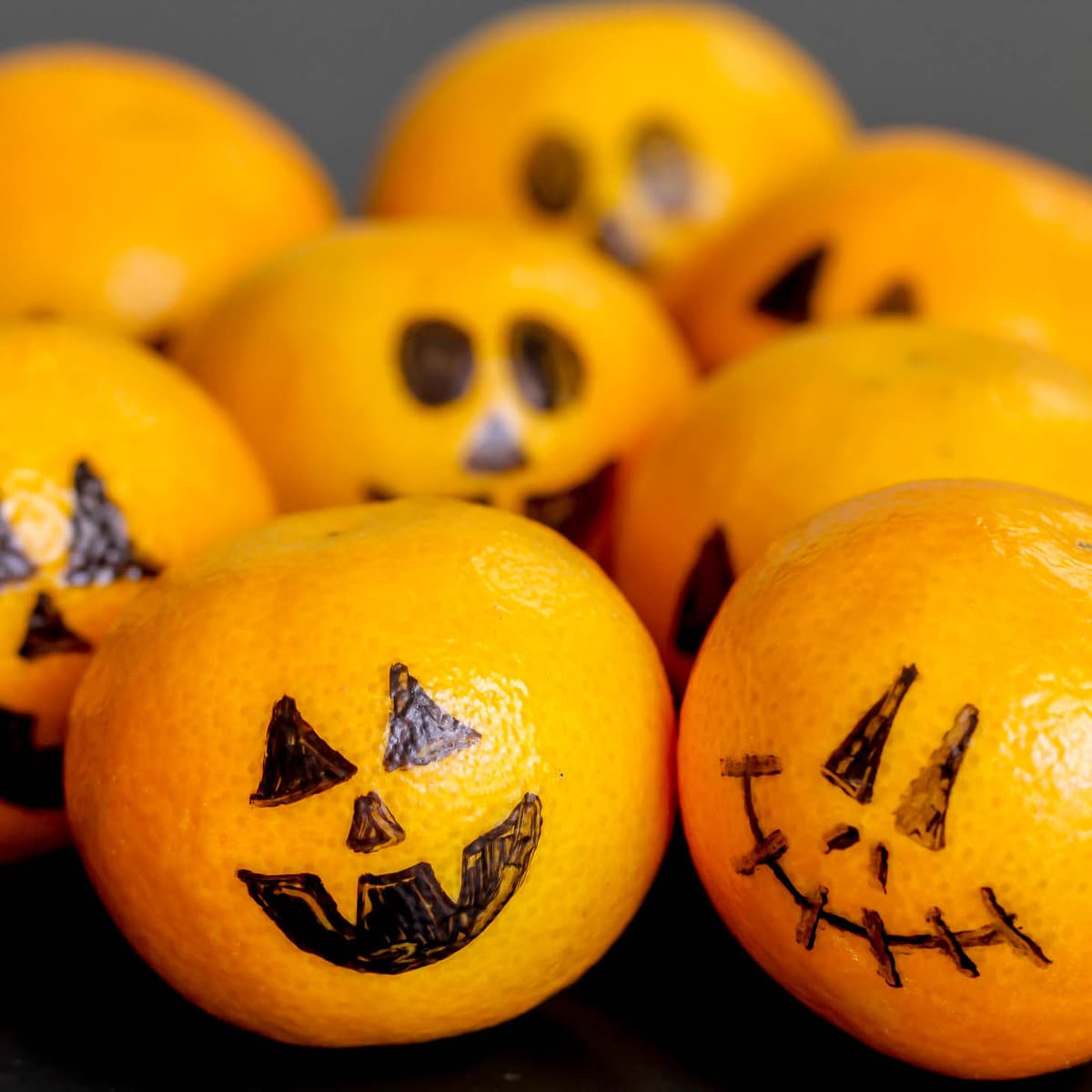 More Halloween Party Ideas!
Along with healthy Halloween treats you can have some fun Halloween activities for the kids to do. I have a couple of trivia sheets as well as links to some coloring pages that you might like to use:
More healthy snacks ideas:
Celery Monsters: Add peanut butter to a piece of celery and then place 3-4 candy eyes on top
Ghost Fruit Cup: Use pear fruit cups and draw a ghost face.
Spider Crackers: add peanut butter to a Ritz cracker. Use pretzels for the 8 leaves, Top with a second cracker. Finally, add red hots for eyes.
Banana Ghosts: Peel and cut a banana in half. Add mini chocolate chips to the tops for eyes.
Apple Mummy: Use a vegetable peeler to partially peel the skin to look like a mummy. Add mini chocolate chips for eyes or candy eyes.
Frankenstein Cup: Fill a clear cup with green grapes. Place a plastic lid on top then use the marker to draw a Frankenstein face.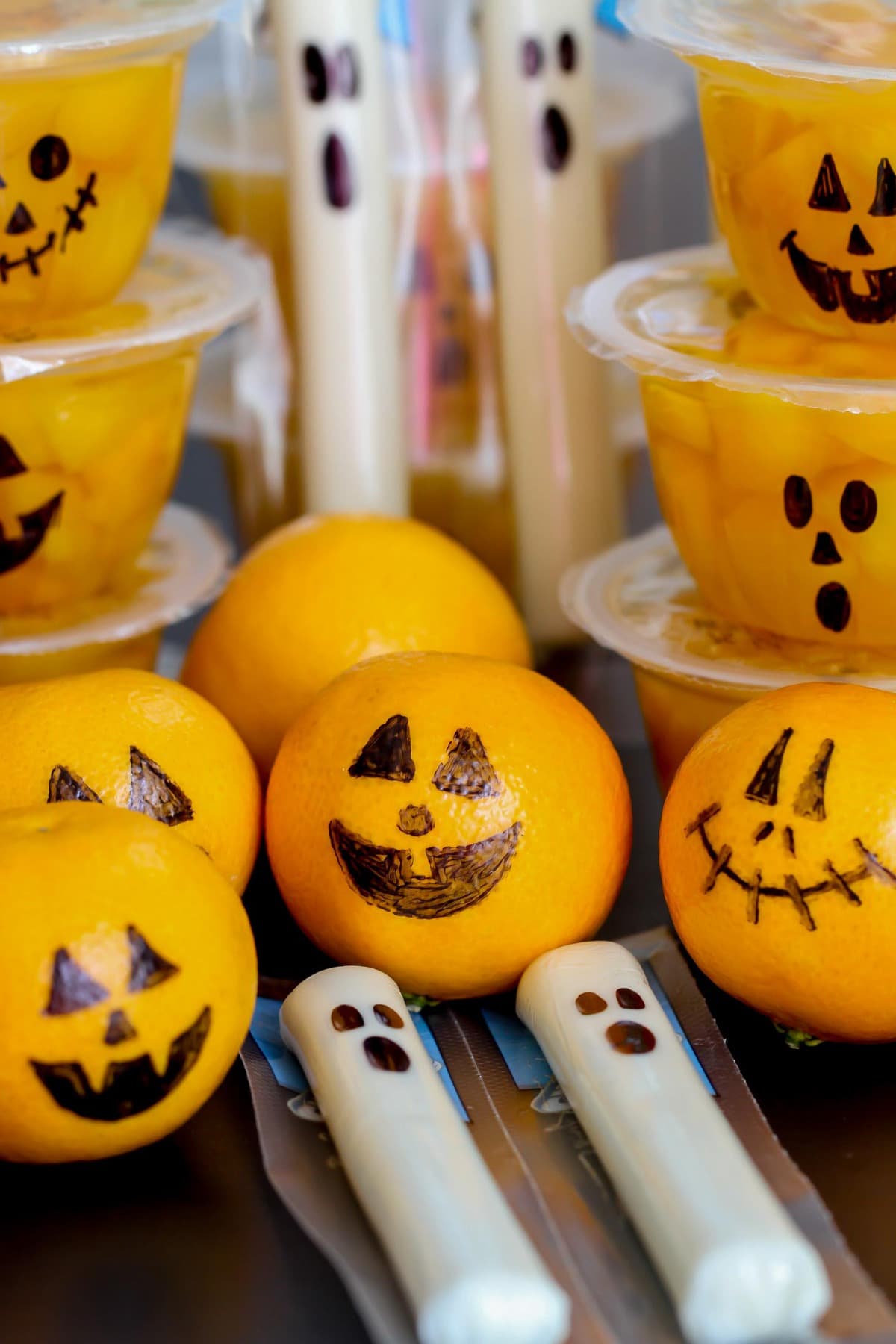 More Halloween Party Food ideas: