How to Pick Out a Good Watermelon. These super simple tips and tricks will give you a sweet melon every time!
Be sure to follow these steps on how to pick a good watermelon so it will be juicy every time. Serve up those sweet slices with a pile of Dr. Pepper Ribs and Corn on the Cob for a perfect BBQ!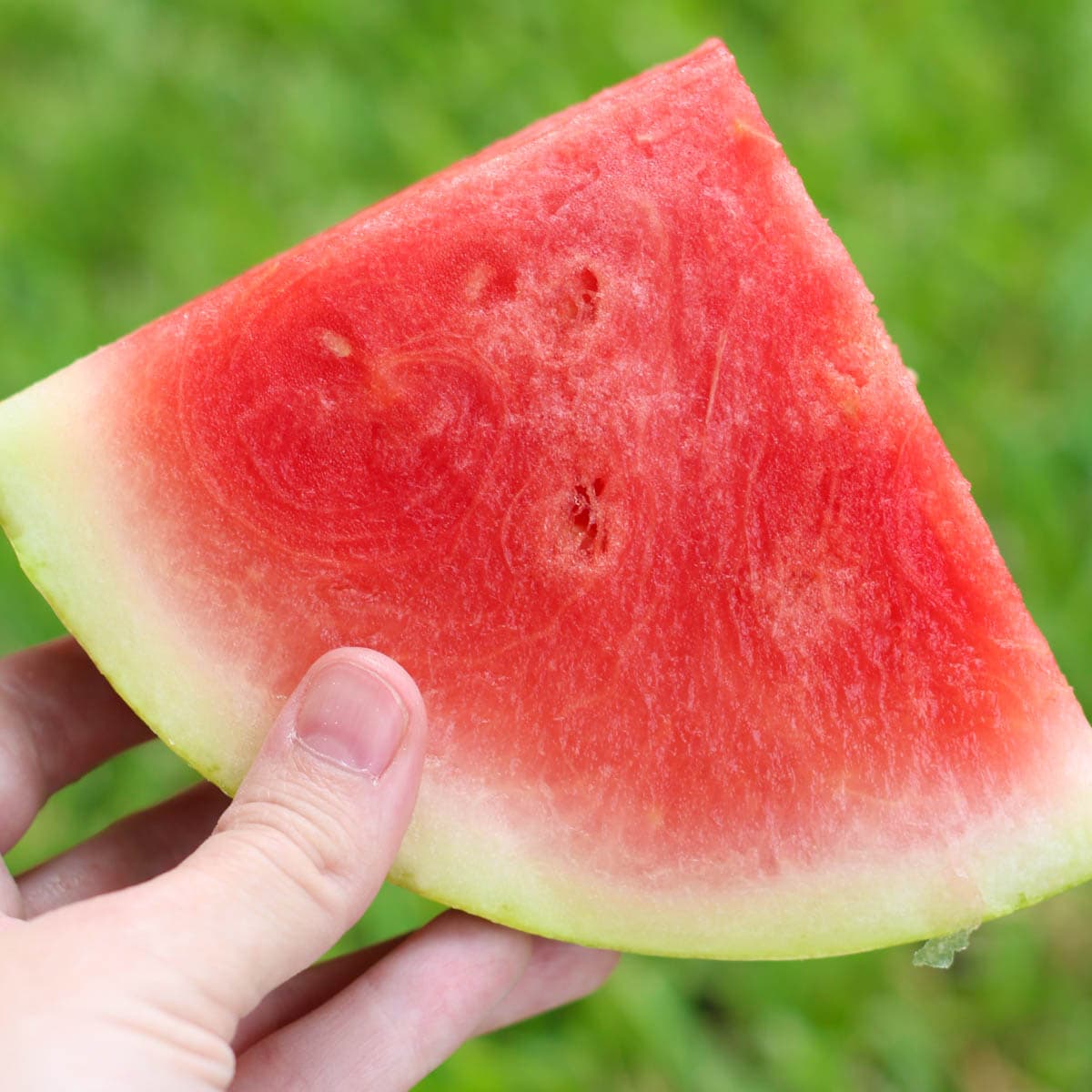 Who doesn't love watermelon?!
In the summer time, I'm especially obsessed with this sweet and refreshing fruit, and I often think about how wonderful life would be if I had it in my fridge all year long!
Over the years, I've learned a few tips and trips for picking out a good watermelon and I wanted to make sure you knew what they were so you could use them too.
I know people often say that buying a good watermelon is hit or miss, but it doesn't have to be if you look for a few things when you're picking out your melon. Once you have it chosen, here are some tips for cutting it!
Delicious, Red and Juicy!! That's how a watermelon should be, and if you follow these tips it should help in picking out a sweet melon. 😉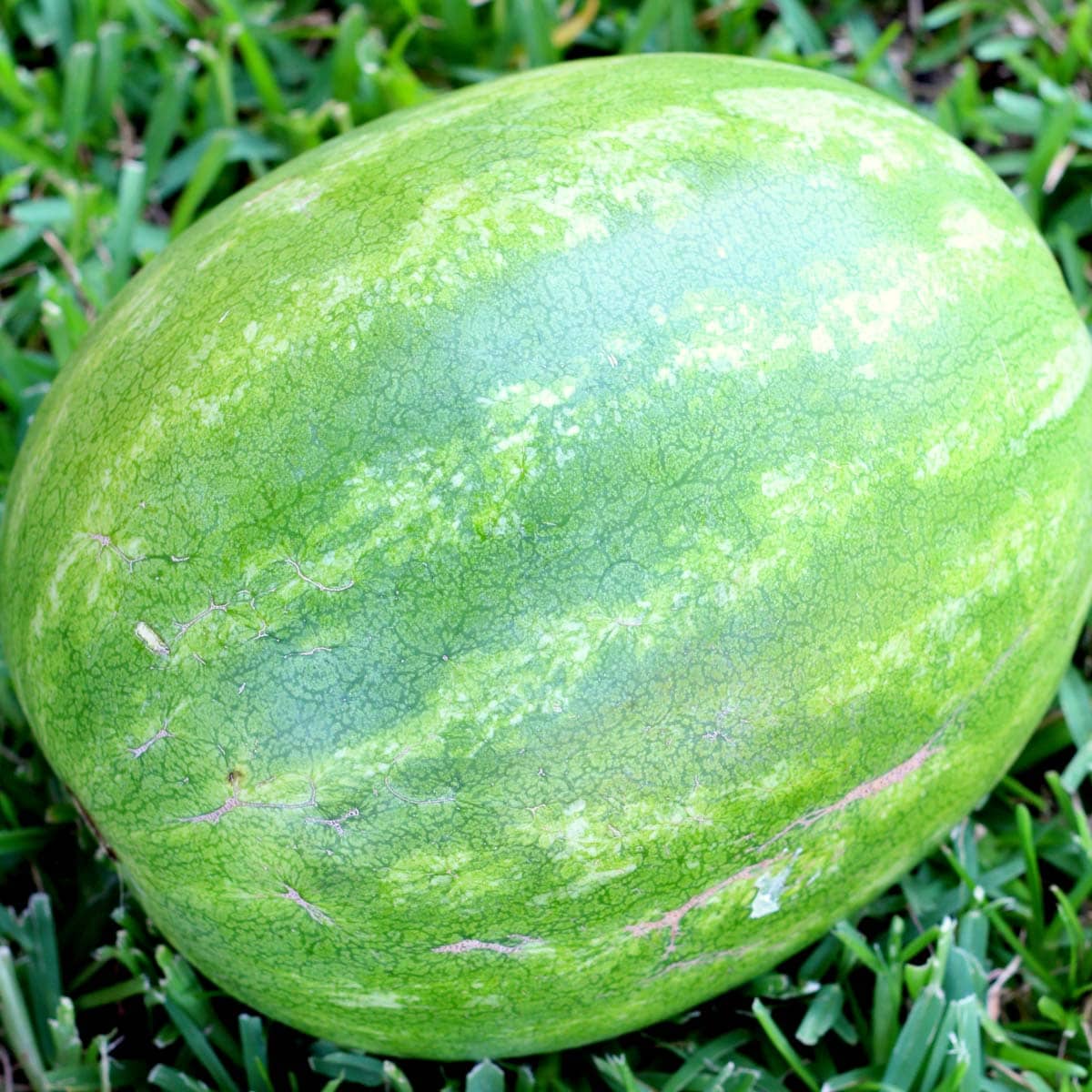 HOW TO PICK OUT A GOOD WATERMELON
Keep these tips in mind while picking out your melon…
Look for the Large Yellow Spot – This is where the watermelon was laying in the field. Make sure it's a decent size and is yellow.
Give it a Good Thump – You want to make sure it sounds hollow.
Dull Outside – You want to make sure the outside of the watermelon looks dull and not shiny. A shiny watermelon means it's not ripe.
Lift it Up – You want to make sure it's heavy for it's size, which means it has a ton of water in it (what you want!!)
Nice Oval Shape – A uniform-shaped watermelon shows that it got the perfect amount of sunshine and water.
Bee Stings and White Scars – Look for these little guys. These little marks show that it's sweet enough that even the bees were trying to get to the inside. The stings look like brown lines or dots on the melon.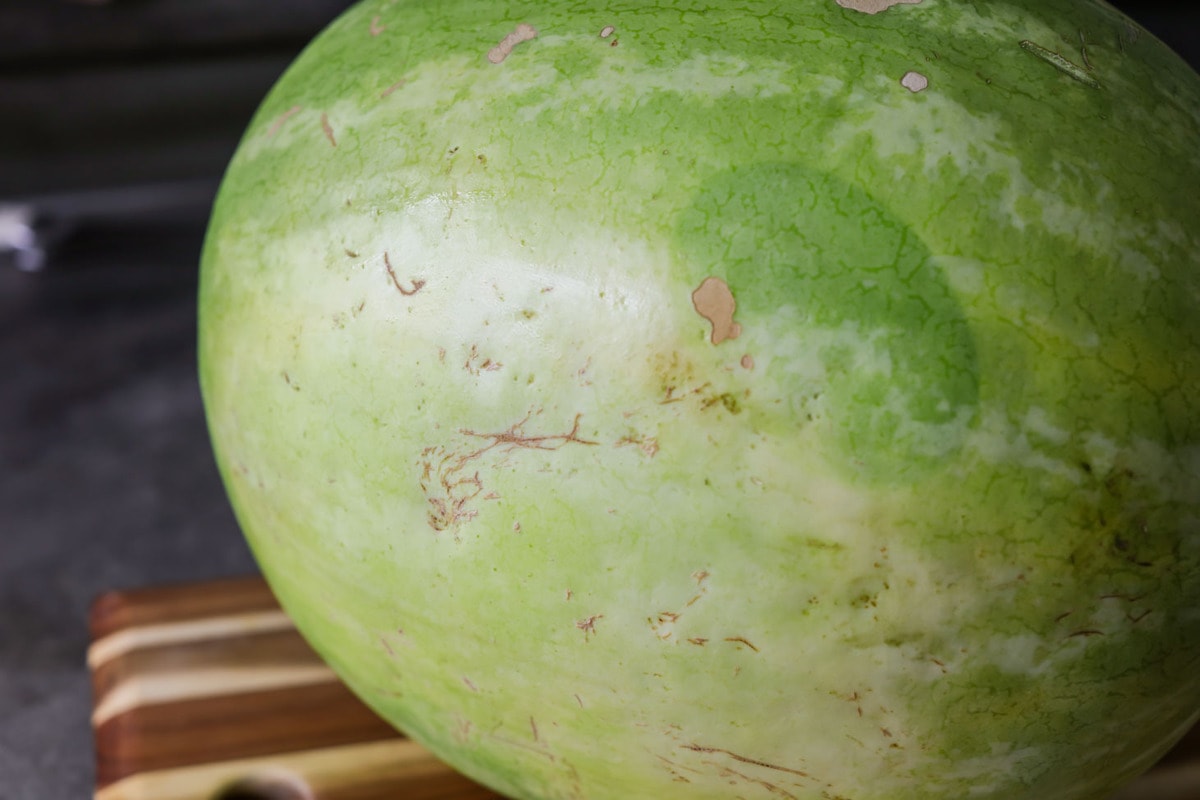 Serving Tips
Not sure about you guys but watermelon is a must for the Fourth of July, so I'm hoping these tips will help you to pick out a good watermelon for Independence Day. 🙂
Another thing we like to do for the Fourth and during the summer is make Watermelon Juice – SOOO good! Or whip up a big fresh glass of Frozen Watermelon Smoothie.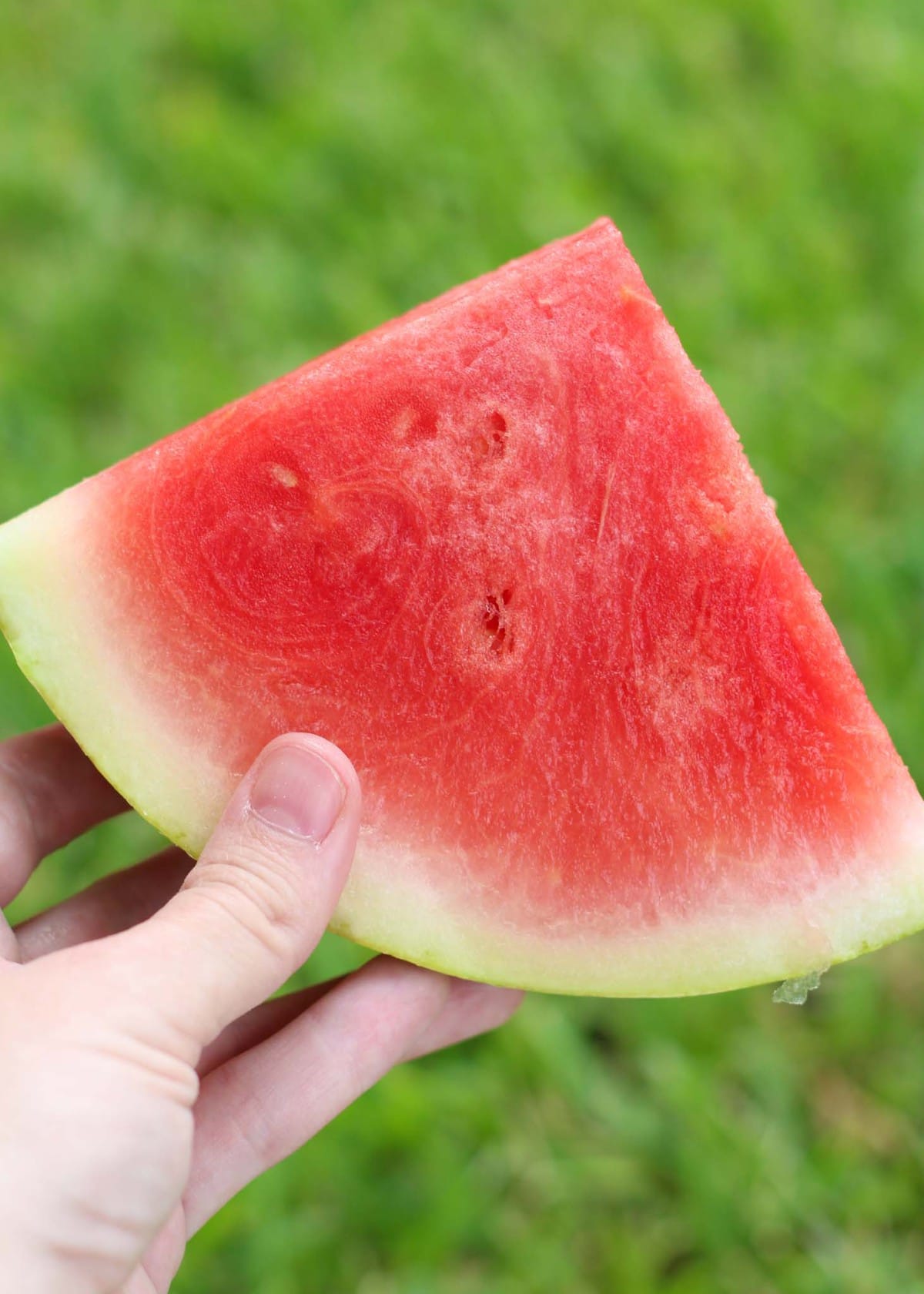 For more tips, check out: