Save yourself some time, money and stress by using this FREE meal plan that is full of amazing recipes. Each plan includes 5 dinner ideas, 5 side dishes, and 1 dessert making meal planning easier than ever!!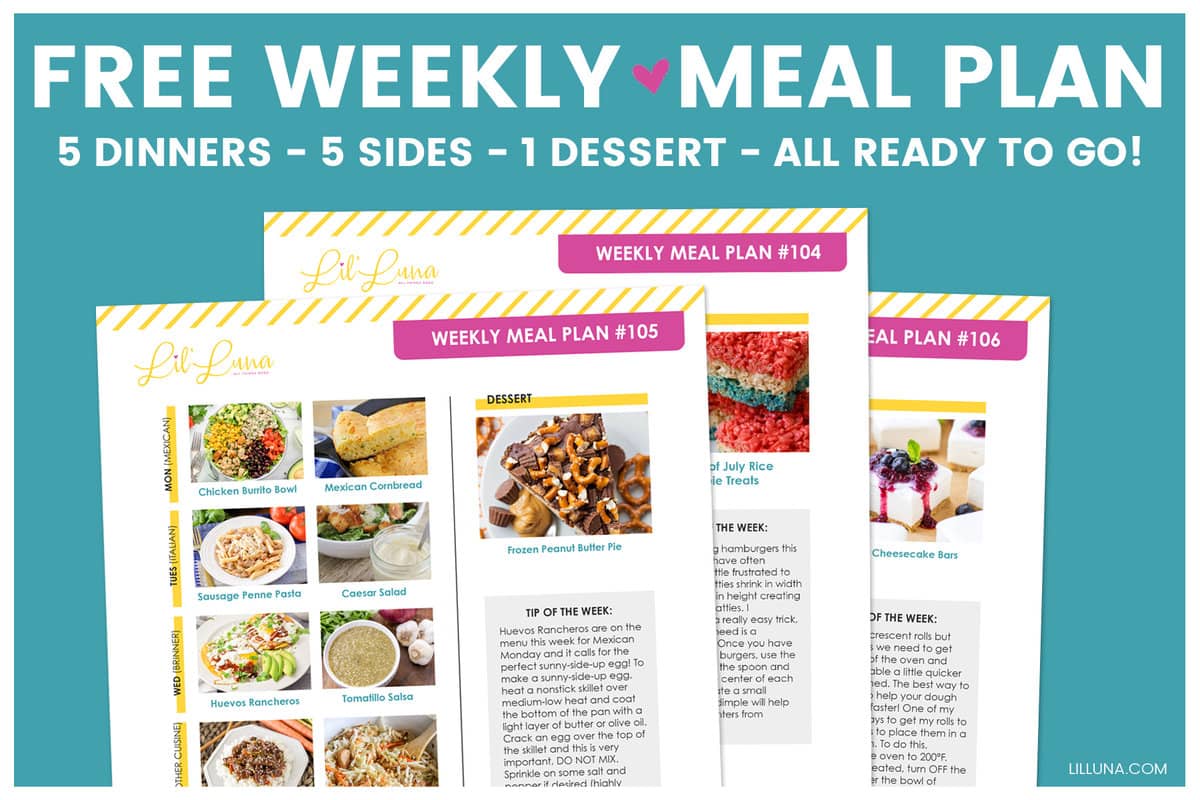 WEEKLY MEAL PLAN #113
Each week, I share with you a FREE meal plan that consists of 5 dinner ideas (Monday-Thursday plus one Weekend meal), 5 side dishes, and 1 dessert!
This is meant to help simplify menu planning, shopping, and cooking so you can more easily enjoy meals with your family throughout the week!
---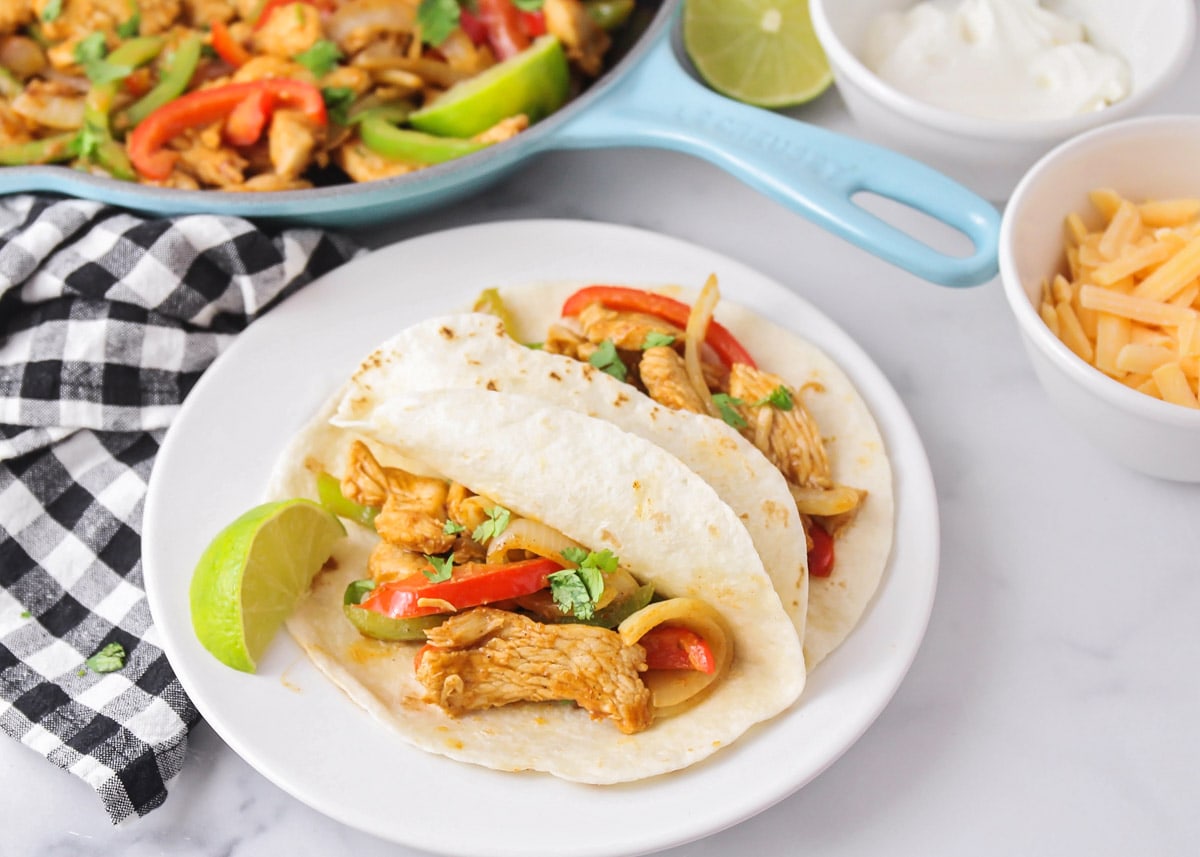 Slathered in seasoning, sizzling chicken fajitas are on the table in 30 minutes. They are bursting with flavor!!
This deliciously cheesy Mexican street corn recipe is perfectly spiced. It's the perfect side for your Mexican meals!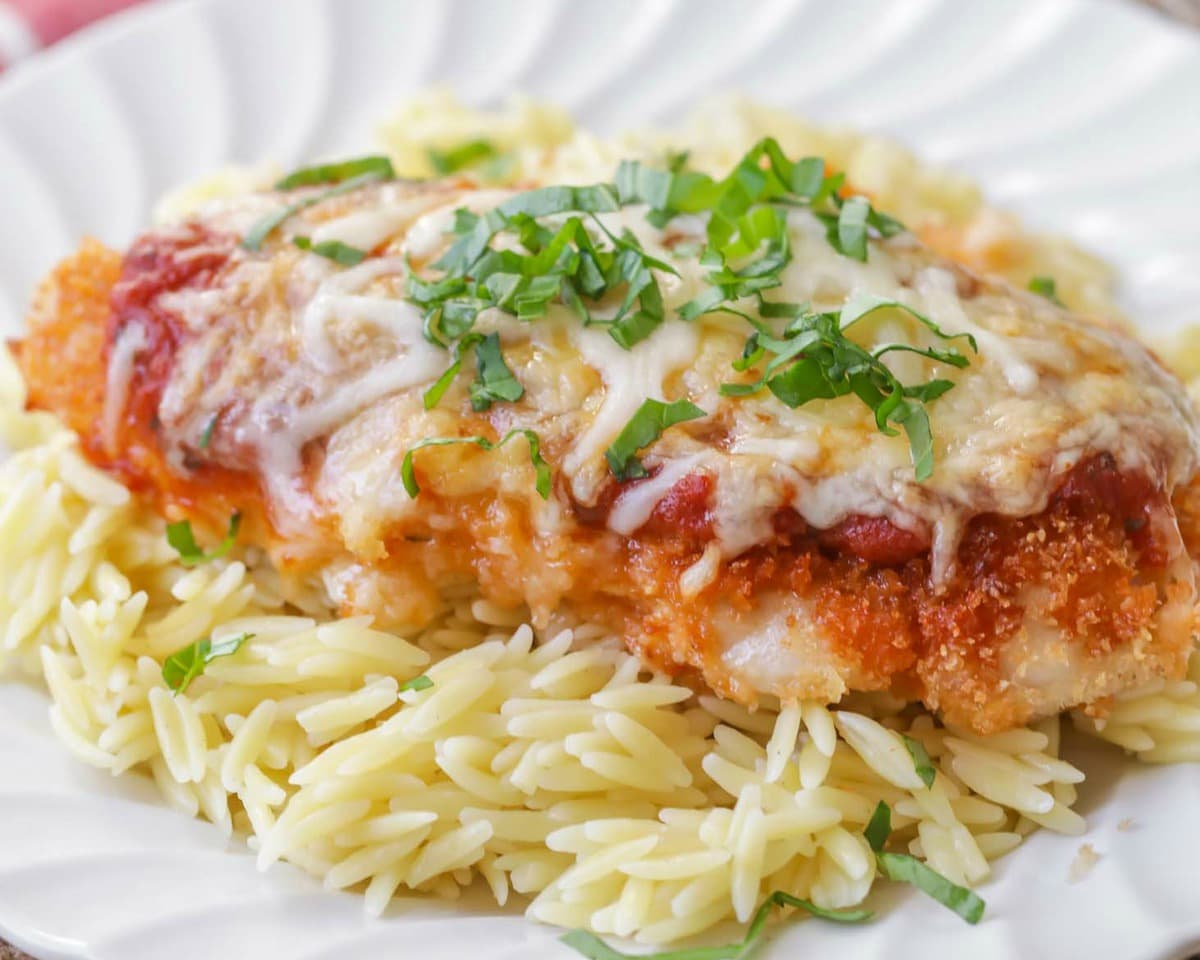 Baked chicken parmesan is one of the easiest dinner ideas you'll ever try!! It's covered with melted cheese and great served over pasta!
Delicious and healthy baked parmesan zucchini. These spears are crusted in parmesan cheese and baked to perfection, making them a great side dish for any meal.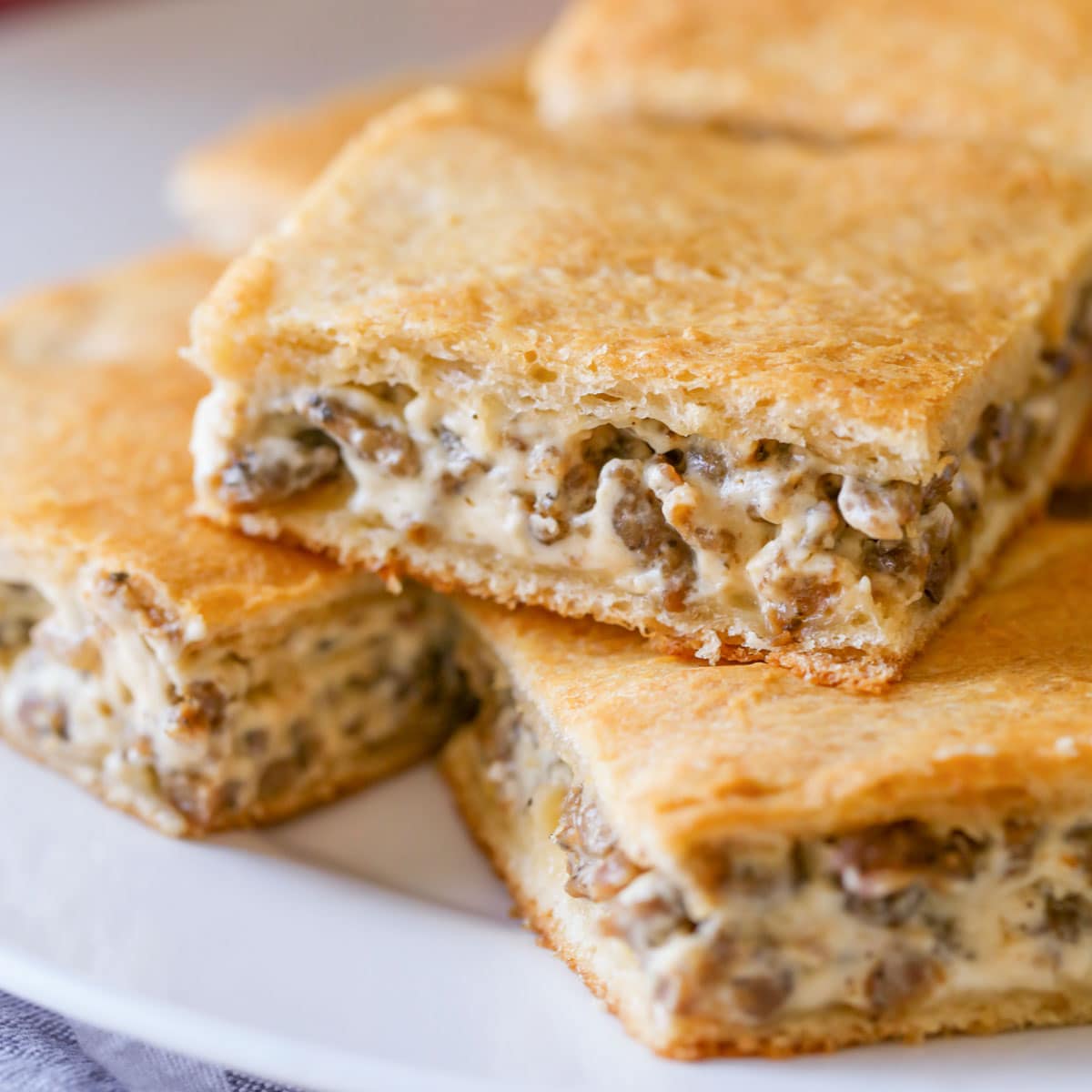 Sausage cream cheese casserole is filled with a savory sausage and cream cheese center. It's the perfect breakfast recipe!
Crispy breakfast potatoes are seasoned to perfection. Look no further for a breakfast potato recipe because this one has everything you need!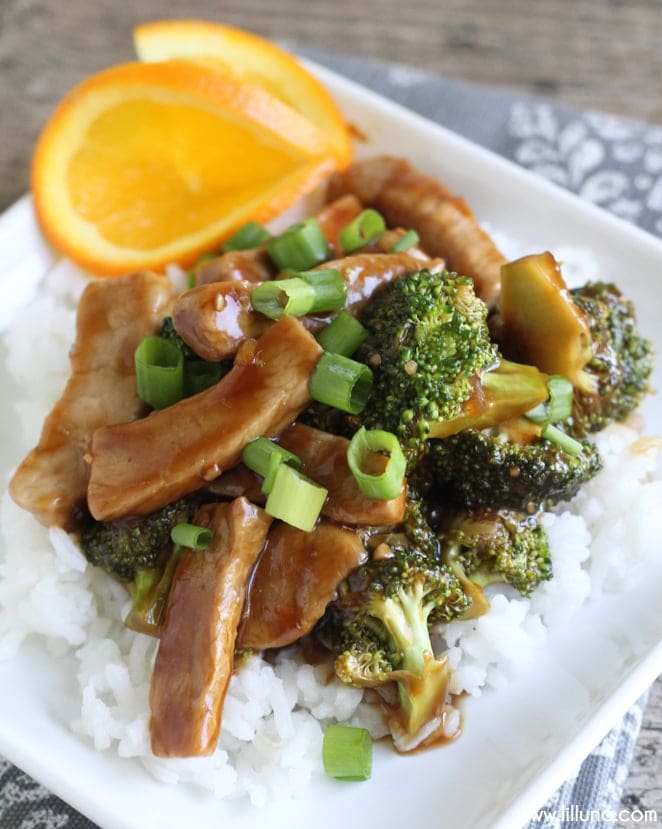 If you love Asian food, you'll love this simple and delicious pork and broccoli stir-fry!! It is PACKED with flavor!!
This tasty low-carb side dish will knock your socks off with how yummy it is! Cauliflower rice will be your new go-to healthy side dish!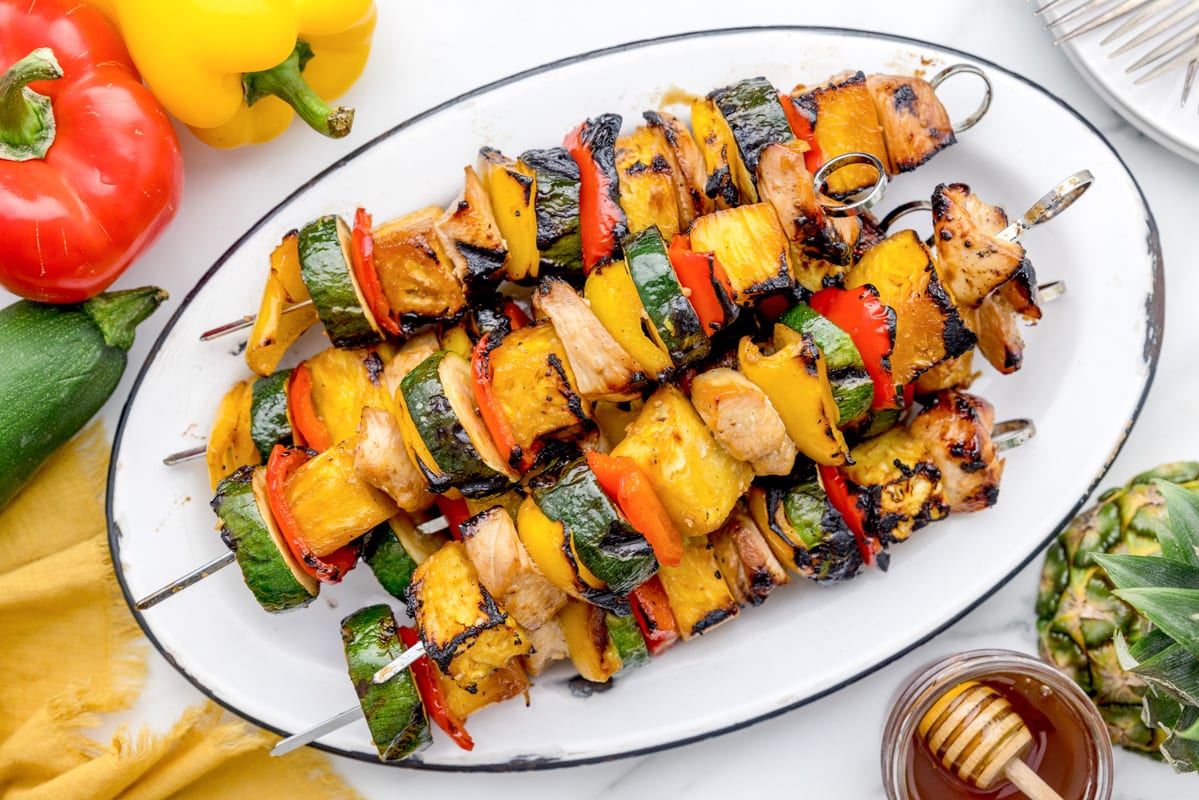 Sweet and savory chicken kabobs are a perfect summer grilled dish. They are packed with veggies AND flavor!
Easy pasta salad with Italian dressing takes minutes to make. It's a classic side dish, perfect for BBQs, picnics, or any night of the week!
---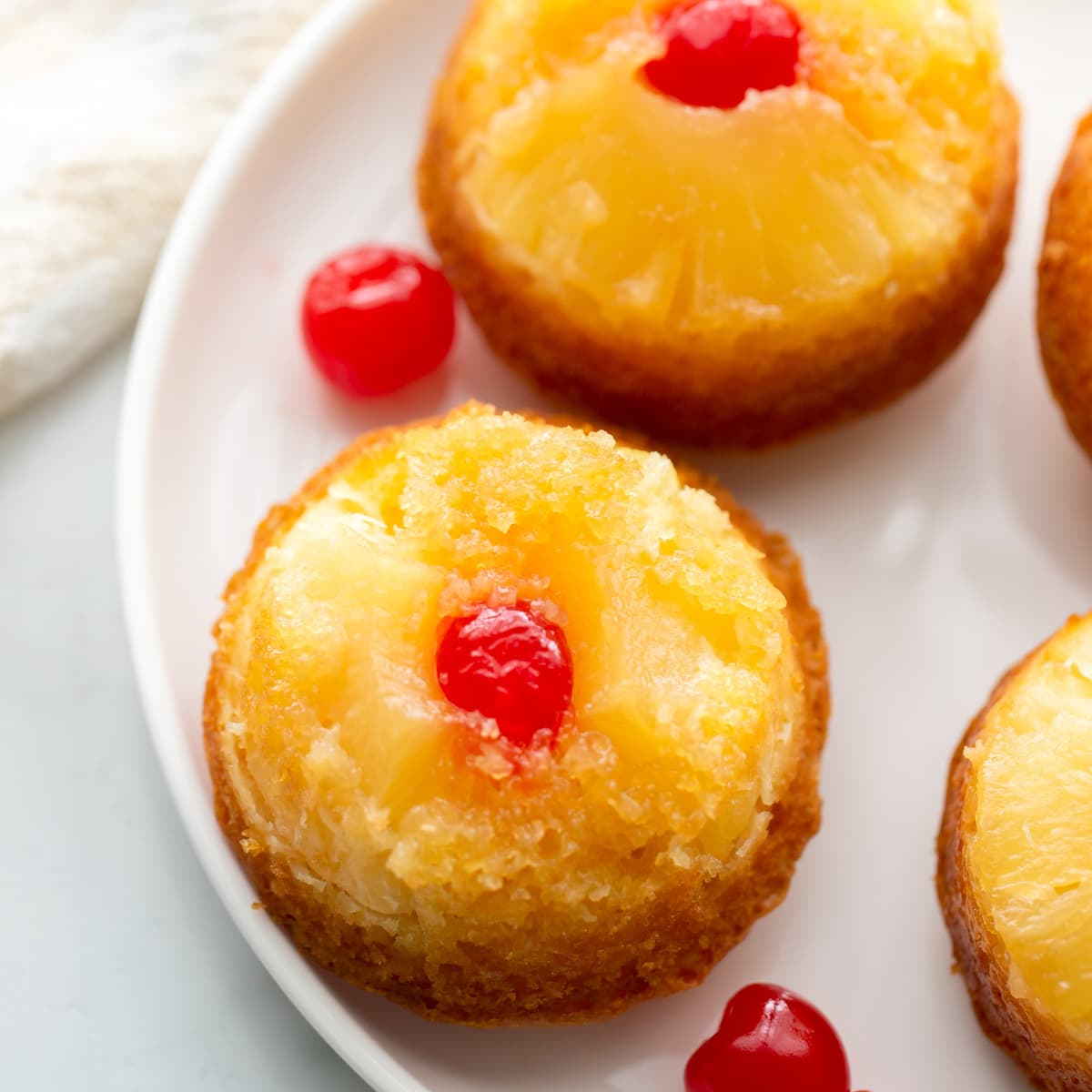 A fun twist on the classic cake recipe, these pineapple upside down cupcakes have the perfect hint of pineapple flavor!
For more Pineapple Desserts, try:
---
Click the link below to download this week's FREE meal plan!
And remember – if you want to create your own menu, be sure to check out all our recipes and visit our recipe pages, including: Main Dishes, Side Dishes, Desserts, Appetizers and Breakfast!