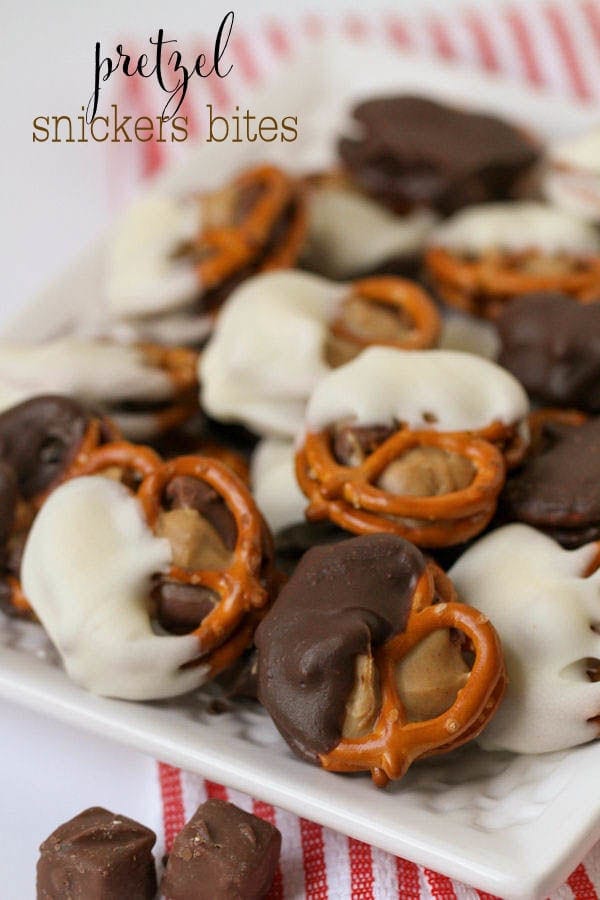 Hi, it's me Lily again!
I can't believe Valentine's Day is coming soon. I already made presents for my mom and dad. Well, they're almost done. I still have to make Valentines for my class, but my mom is going to help me come up with some ideas.
I love Valentine's Day because I love making cards for everyone. And you want to know a secret? I'm going to make my mom and dad breakfast in bed that day. I already worked out a few details for it. It's going to be AWESOME!!!
Today's recipe is one we made last week. It's called Pretzel Snickers Bites. They're delicious. They were really easy too. I even used them for the Chinese New Year Party I had for my family this last week. They were the dessert after we made fans and learned about the Chinese New Year and the Zodiac. It was cool. Mom even cooked us a Chinese dinner. It was YUMMY!!
Here is what you need for the recipe:
Pretzel Snickers Bites Recipe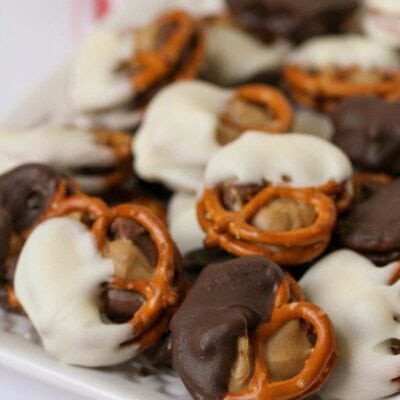 DELICIOUS Pretzel Snickers Bites - easy and tasty! A slightly melted bite size snickers in between peanut butter and pretzels, then dipped in white chocolate or chocolate.
Ingredients
Pretzels

snickers bites

chocolate candy coating

vanilla candy coating
Instructions
Begin by laying out pretzels on a parchment paper lined jelly roll pan or cookie sheet.

Add a Snickers Bite on top of each pretzel and place in oven for 5 minutes until just slightly melted.

While Snickers are in the oven, scoop some Peanut Butter onto some pretzels. Once the 5 minutes is done, place the peanut butter pretzels on top and push down a bit.

Place in fridge and cool for 20-25 minutes.

While pretzels are cooling start melting your candy coating. Do this by adding a few squares to a small pot and melting on a low heat. Stir constantly until chocolate is smooth.

Once done, take pretzels out and dip half way into the chocolate placing back onto the cookie sheet. Let set to harden or place in fridge for 15 minutes.

Best eaten when served at room temp. ENJOY!
Recipe from Summer Scraps.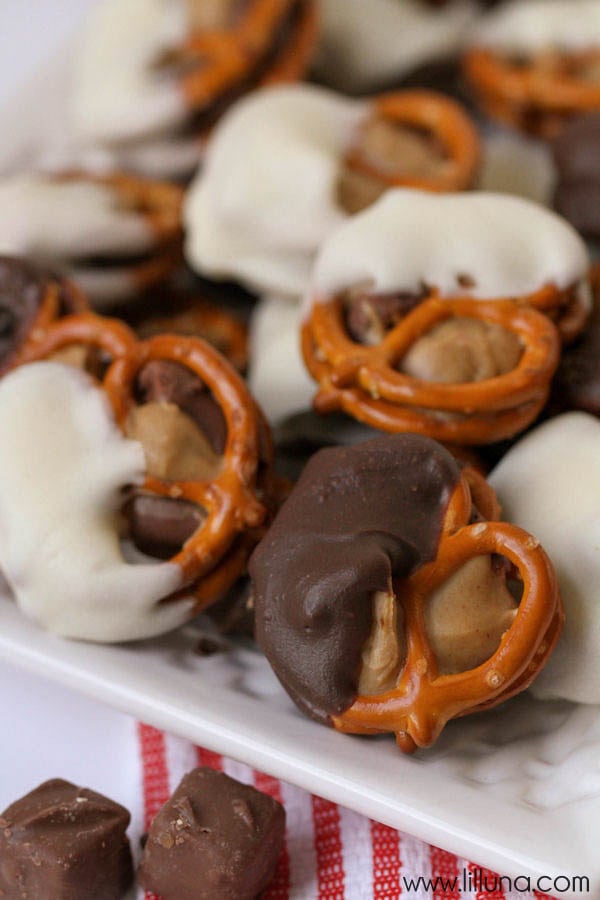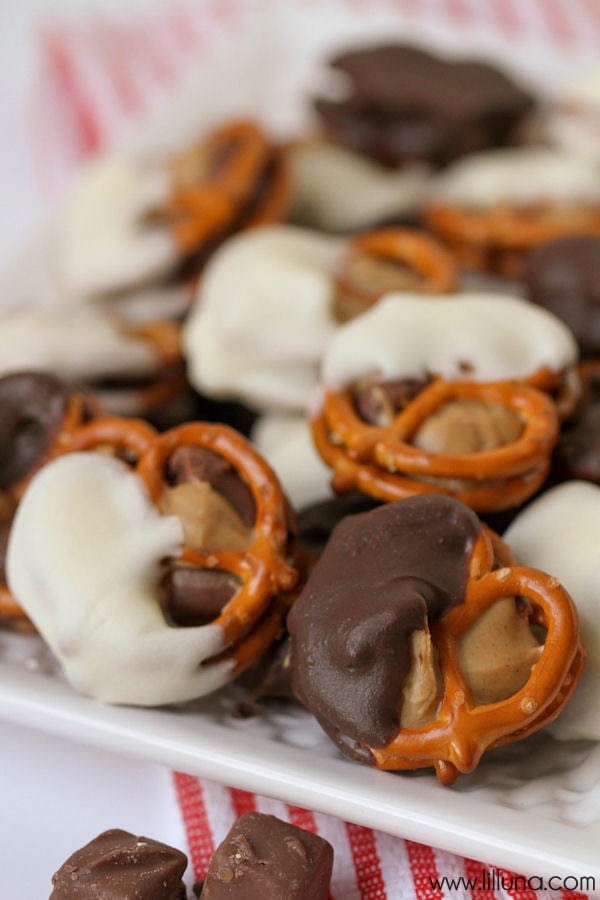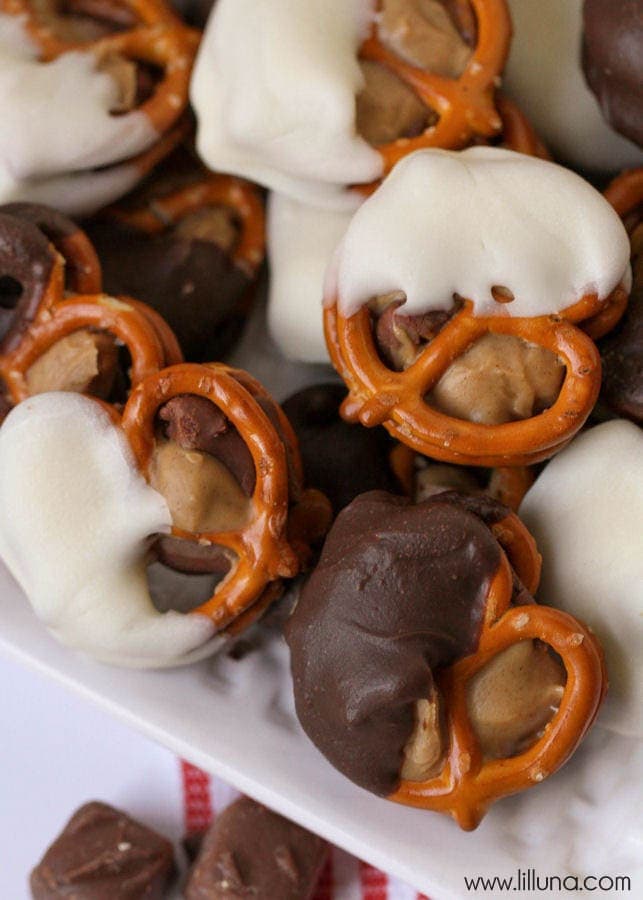 I hope you love this recipe. It's perfect for parties or even movie night. Next time we make this we're going to use Milky Ways because those are my FAVORITE!!!
I hope you can come back again soon for more yummy treats from me.
BYE!
Love, Lily
——————————————-
For more yummy snack recipes, try these: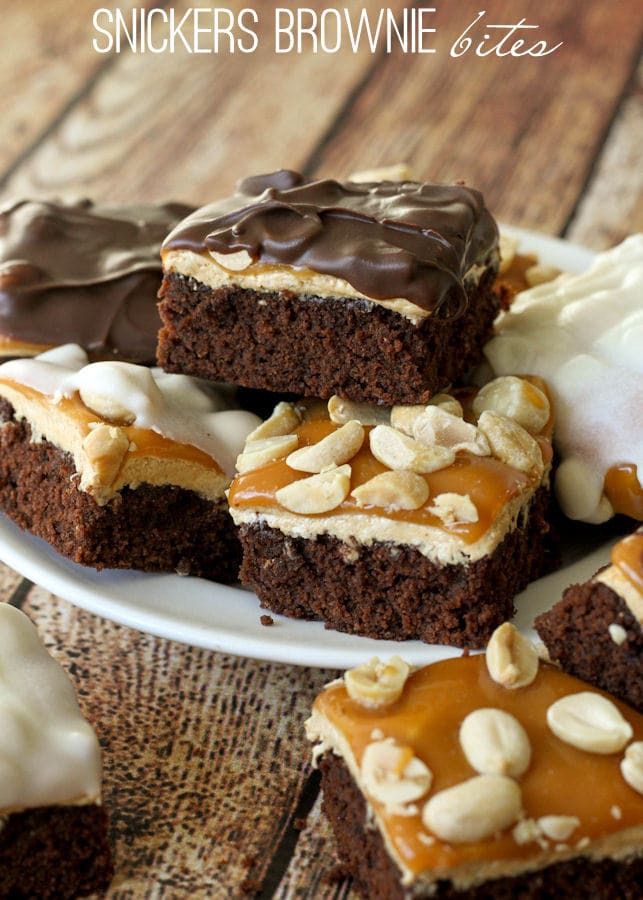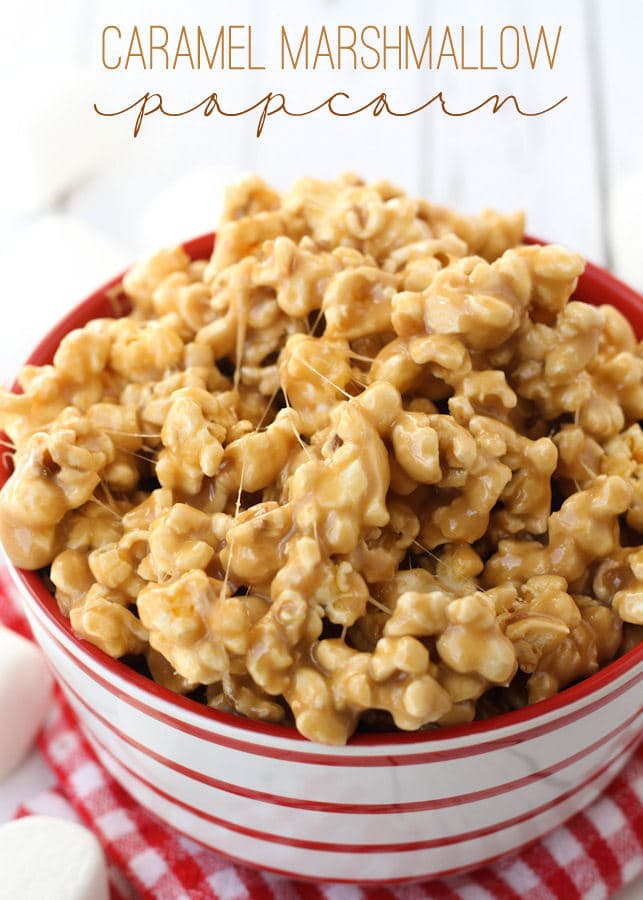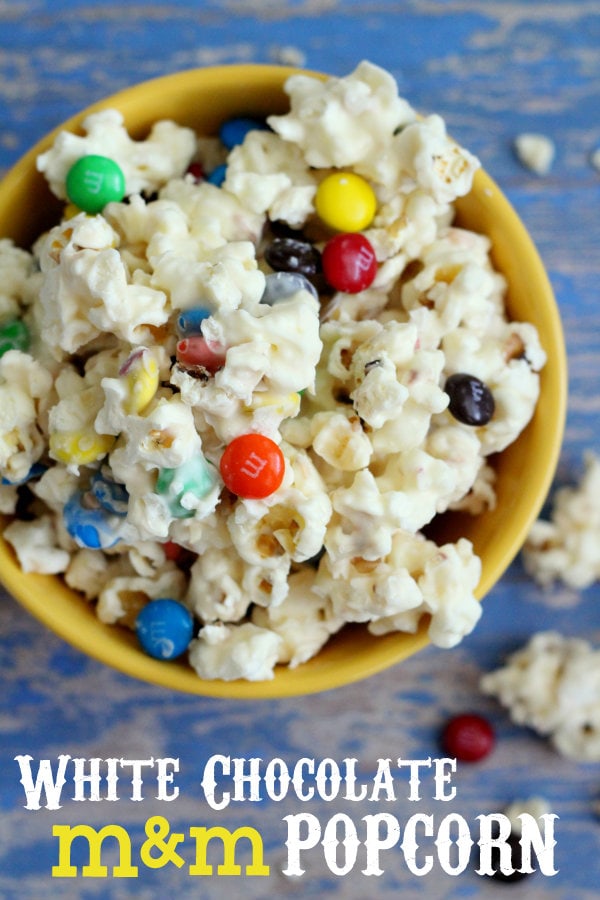 For all treat by Lily go HERE.
For all treats go HERE.
And get weekly emails with monthly freebies by signing up for the Lil' Luna newsletter. 🙂
For even more great ideas follow me on Facebook – Pinterest – Instagram – Twitter – Periscope – Snapchat.
Don't miss a thing – Sign up for the Lil' Luna Newsletter today!
ENJOY!!
BEHIND THE SCENES AT LILLUNA.COM: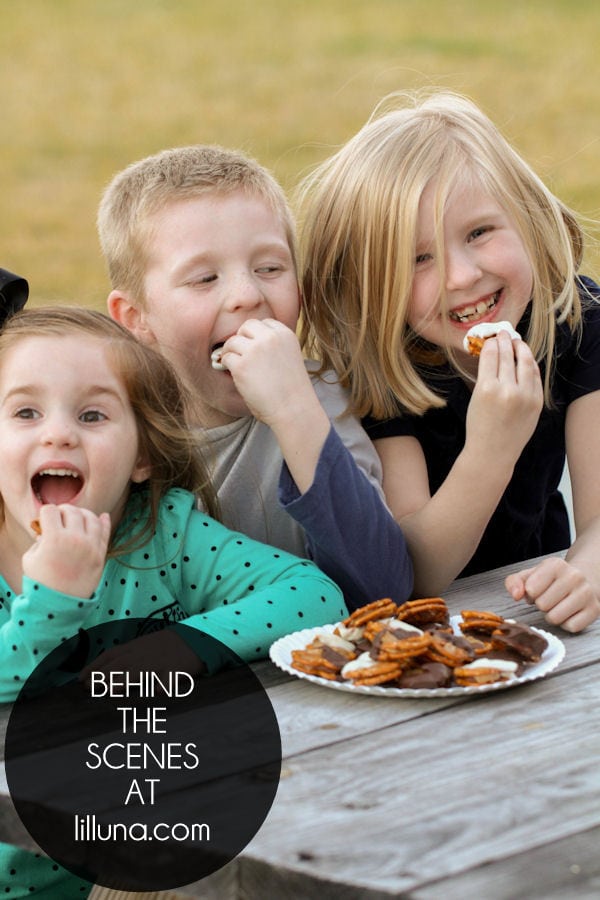 We LOVED these – can you tell?