Every year, at this time, I like to share a few Asian recipes in honor of the upcoming Chinese New Year celebrations. This year is no different and over the next few weeks, I'll be sharing a few new Asian recipes that I think you will enjoy. Today's recipe is for Baked Sweet and Sour Chicken. It's a dish my younger sister has been making for years since she first discovered it on Life in the Lofthouse. I've been meaning to share it with you for the longest time (you can tell I took pics for it early last year by seeing how young Lily looks in the Behind the Scenes shot).  It's simple and delicious and tastes like it came straight from the restaurant. I think I've mentioned it here before but my hubby isn't a huge fan of Asian food. Gasp. I know. What was he thinking? It happens to be my favorite. :/ Having said that, we don't go out to eat for Asian very often, so I'm very grateful I have tasty recipes like this one that I can make from home. The funny thing is the kids all love Chinese food so I do get to have it at least once a month if I cook it for the family (and no, Lorin usually doesn't eat and opts for a bowl of cereal – pretty pathetic!)
I love this particular recipe for Sweet and Sour Chicken because it's very simple, is baked and is DELICIOUS!! I can seriously eat it all by myself. I've always like the combination of sweet and salty together and this recipe has just that. The chicken is savory and the sauce is sweet!
This recipe is definitely a keeper in my book!!
MY OTHER RECIPES
Here's the tasty Sweet and Sour Chicken recipe:

Baked Sweet and Sour Chicken
Ingredients
Chicken
3-4 boneless, skinless chicken breasts
1 cup cornstarch
3 eggs, beaten
¼ cup canola oil
Sweet and Sour Sauce
1 - 20 oz can of Pineapple Chunks
1 cup water
½ cup vinegar
¾ cup sugar
⅛ tsp. salt
½ cup Ketchup
3 TB cornstarch mixed with ¼ cup water
Instructions
Preheat oven to 325 degrees.
Rinse chicken in water and cut into 1 inch cubes.
Place cornstarch and eggs in separate bowls.
Toss several pieces of chicken into the cornstarch to coat and then dip them in the eggs.
Set chicken pieces aside on a plate and repeat until all pieces have been coated.
Heat ¼ cup oil in a large pan and cook your chicken for a few minutes on each side until they are slightly browned but not cooked all the way.
Place the chicken in a greased 9x13 pan. Set aside.
For the Sauce: Combine Pineapple juice, 1 cup water, vinegar, sugar, salt and Ketchup in a medium pot and bring to a boil.
Thicken sauce with cornstarch mixed with ¼ cup water stirring occasionally. Add desired amount of pineapple chunks and any optional ingredients.
Pour evenly over the chicken. Bake for one hour turning the chicken every 20 minutes.
I like to leave a little sauce for dipping egg rolls or cream cheese wont tons. YUM!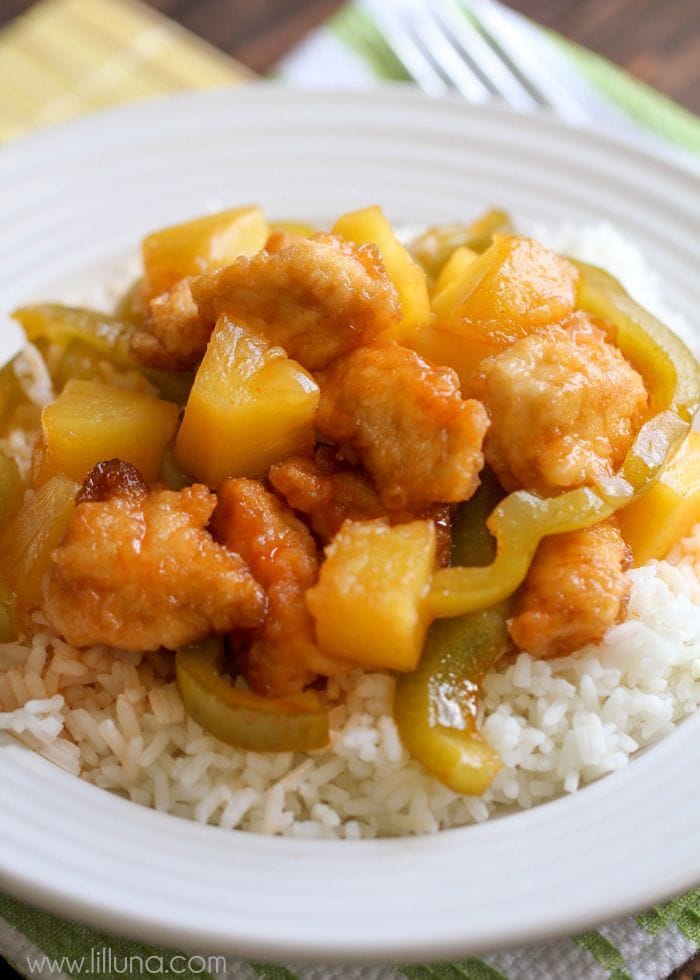 This stuff is heavenly!
I've always liked Sweet and Sour chicken, and if you have too then I know you'll love this recipe!
For more great Asian chicken recipes, be sure to check out: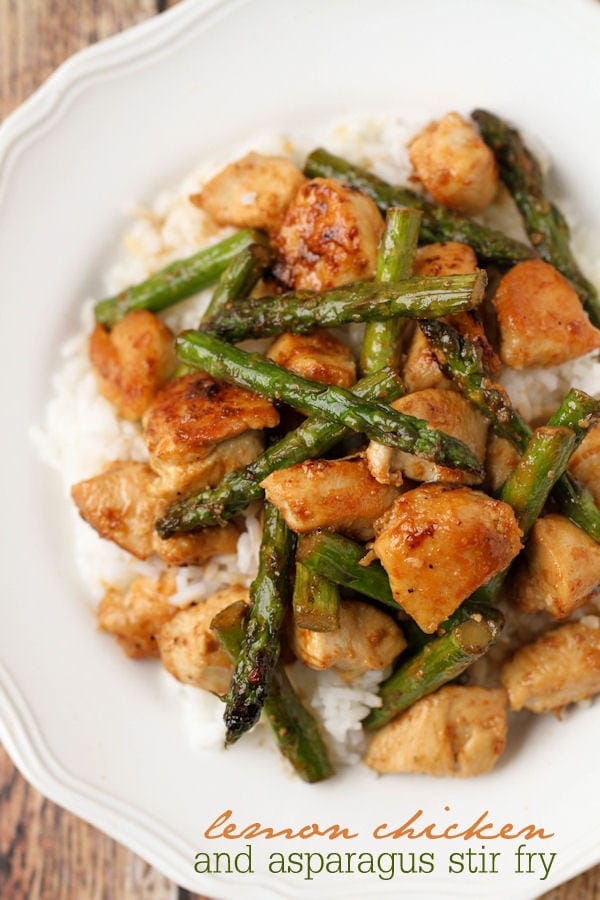 Lemon Chicken and Asparagus Stir Fry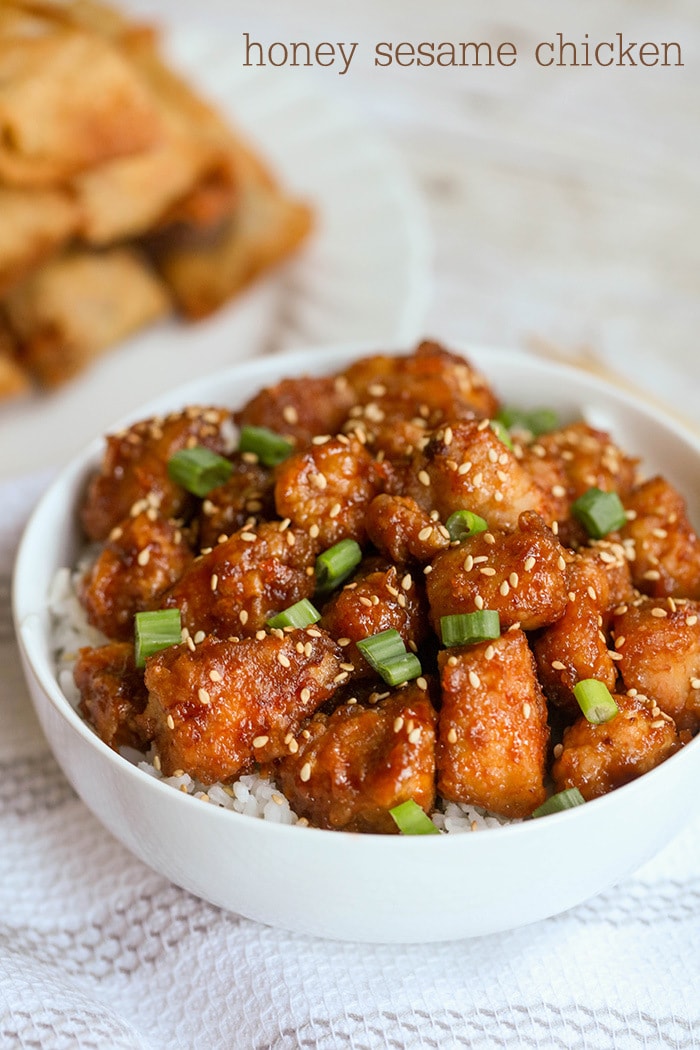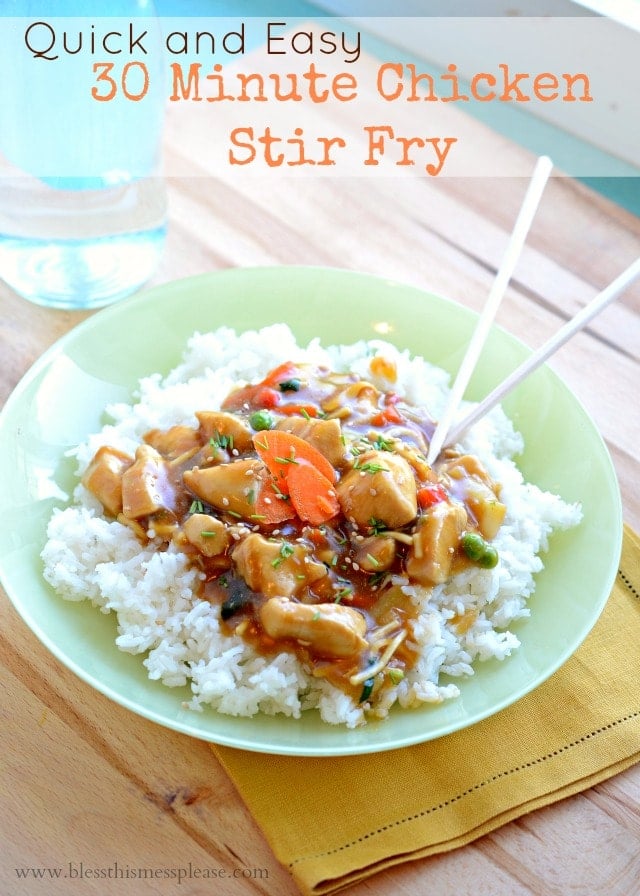 Quick and Easy Chicken Stir Fry
YUM! YUM! YUM!
My tummy is growling!
For all Chinese recipes go HERE.
For more great recipes on the site be sure to go HERE.
And get weekly emails with monthly freebies by signing up for the Lil' Luna newsletter. 🙂
For even more great ideas follow me on Facebook – Pinterest – Instagram – Twitter – Periscope – Snapchat.
Don't miss a thing – Sign up for the Lil' Luna Newsletter today!
ENJOY!