We've discussed our love for soups about a gazillion times here on the site. It's almost as if there is nothing more delicious than a big, warm bowl of soup when the weather is cold and Christmas is around the corner. Just the thought of this makes my heart swells with happiness. 😀 Because we love soups so much, we have enjoyed trying out new recipes and sharing them with all y'all. We only share our favorites and although we have TOO many favorites on the site, we want to share another recipe for you guys that we really enjoyed. We had never tried a recipe even similar to this so it was really fun to try a soup recipe with a whole new flavor and lots of yummy ingredients.
I should mention that this Chicken and Rice Soup was delicious and very simple to make. It's very hearty and would be great for dinner any cold night coming up. I'm thinking it would be even better served in a Sourdough bread bowl (my favorite!!)
Chicken and Rice Soup:
Chicken and Rice Soup
Hearty Chicken and Rice Soup - filled with chicken chunks, veggies, cream cheese, spices and more. It's delicious and perfect for cooler weather!
Ingredients
1 cup long grain rice
2 cans - 10-3/4 ounces each - condensed cream of chicken and mushroom soup
3 cups milk
1½ cups cooked chicken cubes (2 chicken breasts)
2 cups frozen vegetables, thawed and chopped
¾ cup cream cheese
2 teaspoons Italian seasoning
garlic salt and pepper (to taste)
Instructions
Cook rice as directed on package in a large pot.
Add remaining ingredients and cook until blended and heated through (about 20 minutes). ENJOY!
Recipe adapted from Taste of Home.
MY OTHER RECIPES
For another great chicken soup recipe, check out: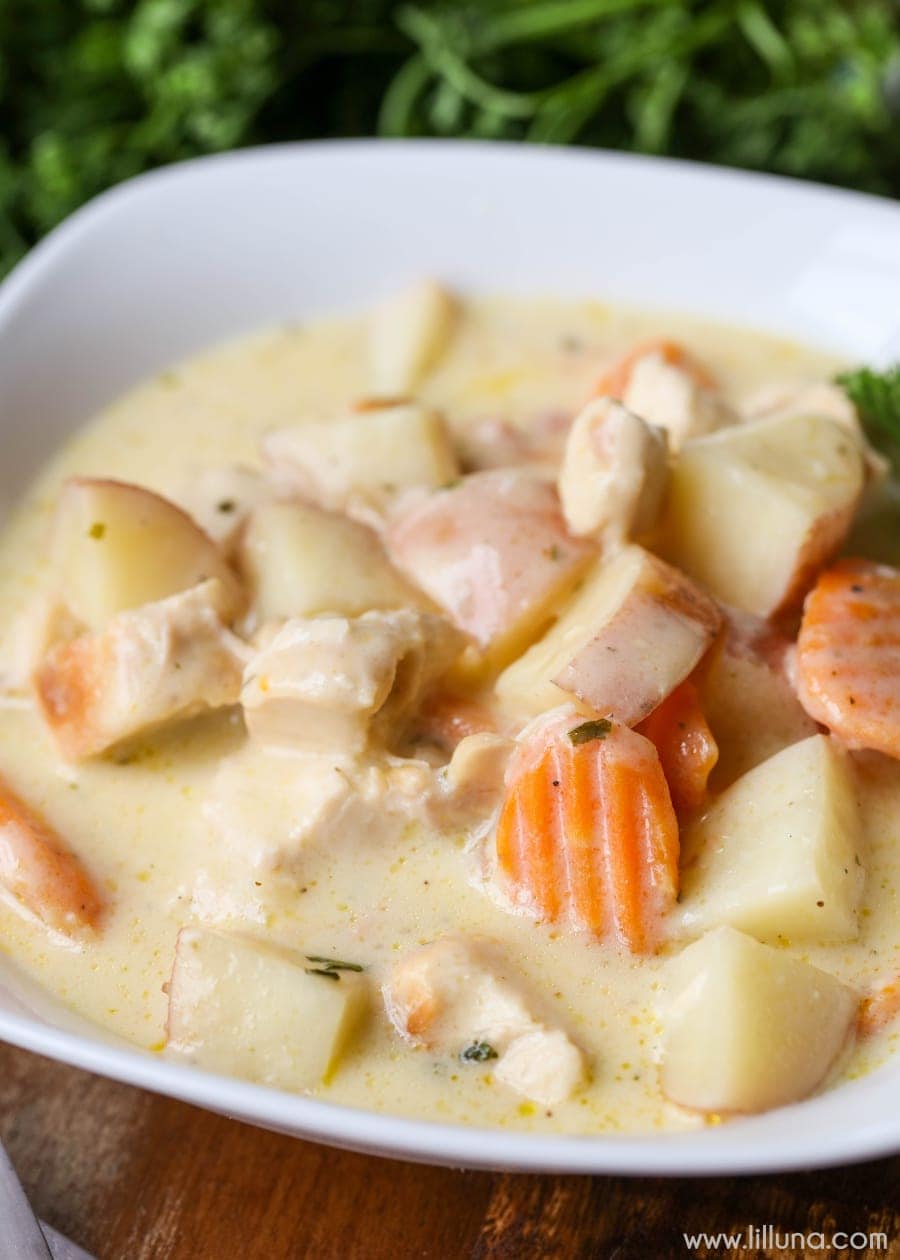 And for even more chicken soup recipes, check out:
ENJOY!