Some people are normal and only eat soup in the winter when the weather is cold. Well, I'm sure you've figured out by now that we're not normal! We LOVE soup all year long. We have a few staple soups that are always good to make. And we also like to try new soup recipes. Today, I'm excited to share with you a new recipe for Chili Verde Soup that we happen to love and will certainly add to our list of regulars.
When it comes to food, I'm a simple kind of girl. My friends and family know I don't do veggies. Unless they're cold, completely fresh and crunchy and drenched in ranch (SO bad, I know!) I can do blended veggies in a green smoothie, just as long as its masked with bananas and strawberries. I eat like a 5 year old! The only other way I eat veggies is in soup. With all the flavor that soup brings, its easy to allow some veggies to sneak in there. With that info in mind, we went light on the veggies with this recipe. But hey – some is better than nothing, right?! This Chili Verde Soup is so flavorful and can be changed up depending on what you like. Here is what we did for it…

Chili Verde Soup
Ingredients
1 TB extra-virgin olive oil
1 pound boneless, skinless chicken breasts (we like to marinate hours in Italian dressing for at least half a day)
2 tsp ground cumin
2 tsp chili powder
1 cup salsa verde
3 cups chicken stock
1 (14.5 oz) can hominy, drained and rinsed
1 (11 oz) can corn, drained
¾ cup chopped cilantro
2 scallions, finely sliced
For Garnish
grated cheddar cheese
cubed avocado
sour cream
salt and pepper, to taste
Instructions
Heat oil in skillet over medium-high heat. Add marinaded chicken to hot oil. Season both sides with cumin, chili powder and salt and pepper. Sear for 4-5 minute. Repeat to both sides of the chicken until cooked through. Set aside and let cool for about 5 minutes, then use two forks to shred.
In a large pot, heat up your salsa verde. Add chicken stock and bring to a simmer. Add your corn, hominy and chicken. Let simmer 5-10 minutes. Add the cilantro and scallions. Simmer another two minutes.
Just before serving, garnish soup with avocado, cheese, a dollop of sour cream, and more cilantro.
Recipe adapted from Bev Cooks.
The great thing about this soup is it's FANTASTIC just how it is! Plus, it can be personalized and added to with your own personal favorite ingredients (like olives and tomatoes). Play around and let us know what worked for you.
Happy soup making, friends!
DIFFICULTY: SIMPLE
HOW MANY DOES IT FEED: 6-8
ANY CHANGES MADE: Again, we marinaded our chicken. You can find our favorite way to do this here. We also used plain corn, 1 can of hominy instead of cannellini and forgot to add the lime. Oops! Didn't need it!
ANY SUGGESTIONS FOR NEXT TIME: I love topping soup with something crunchy. I think next time, we'll add some tortilla strips. Yum!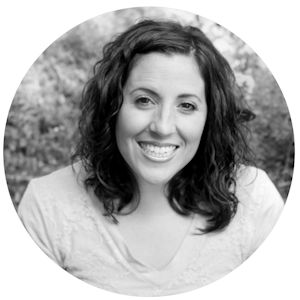 ————————————
Yes, us Luna's sure do love a good Soup recipe, and this Chili Verde Soup looks delicious!! Can't wait to try it and may have to throw in some beans. 😉
Check Out My Other Recipes
Thanks, Kel!!
For even more great soup recipes, check out: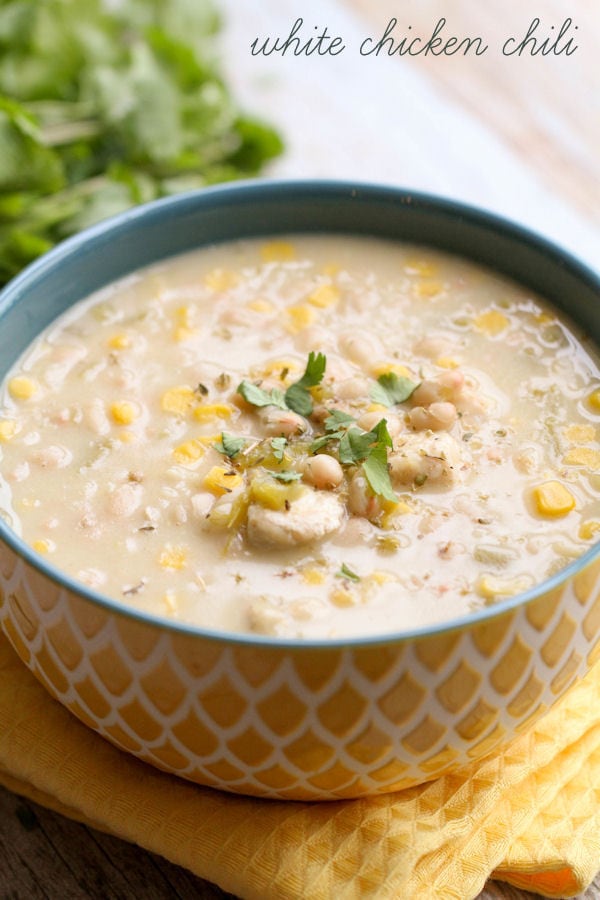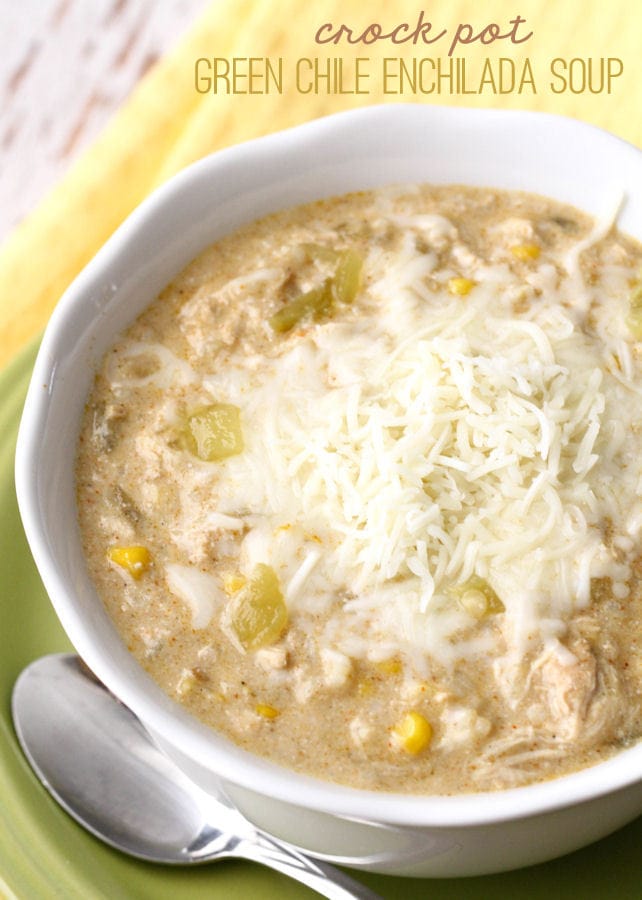 Crock Pot Green Chili Enchilada Soup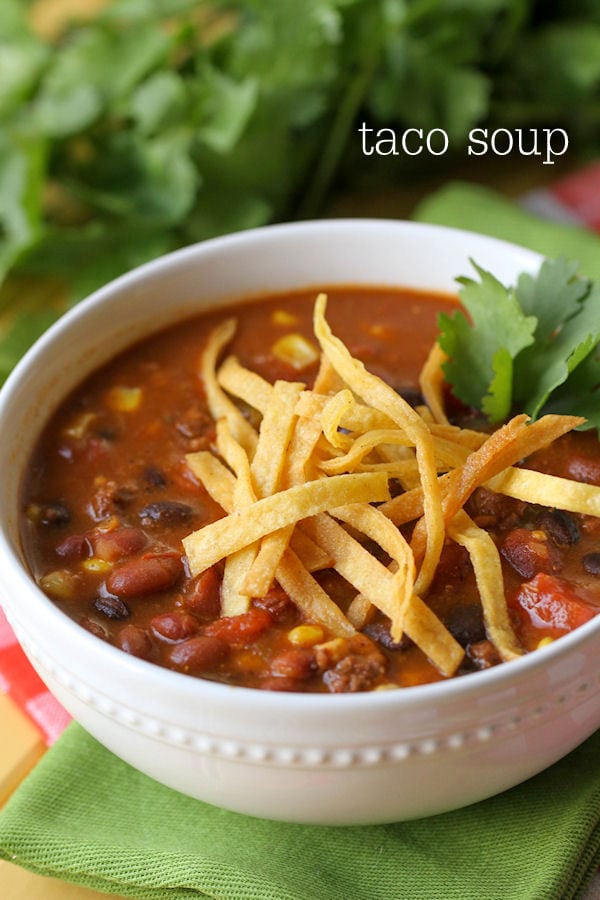 For all soup recipes on the site go HERE.
For all recipes go HERE.
And get weekly emails with monthly freebies by signing up for the Lil' Luna newsletter. 🙂
For even more great ideas follow me on Facebook – Pinterest – Instagram – Twitter – Periscope – Snapchat.
Don't miss a thing – Sign up for the Lil' Luna Newsletter today!
ENJOY!