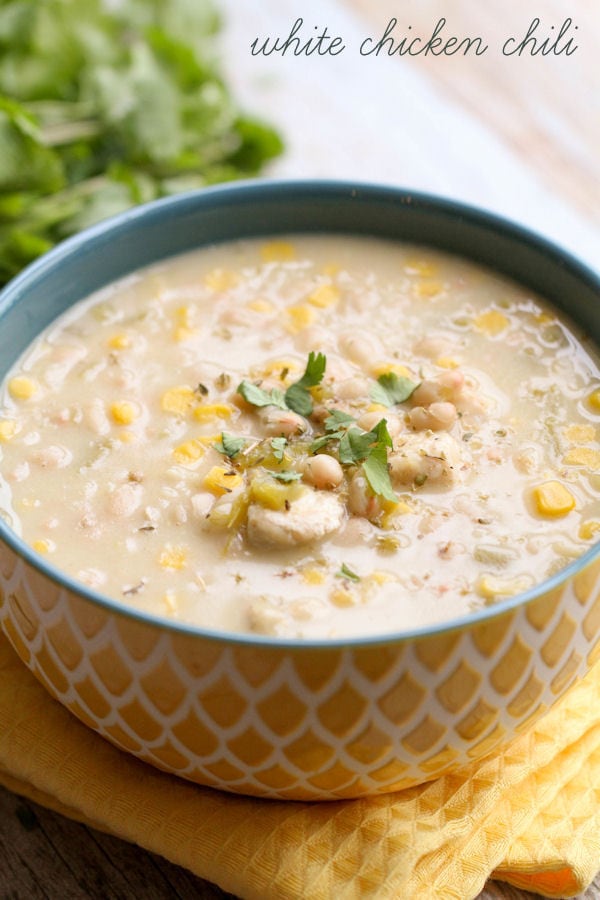 Would you believe it warmed back up again here in Houston this past week?! Pretty sad!! The funny thing is, my mom has told me how cool (and sometimes cold) it's been back in Arizona the past month. Pretty ironic for me to think since we always sweated a bit on Halloween in Arizona. Looks like I'll be doing the same here in Houston (insert sad face!!)
That's not keeping me from making soups, though. I officially declared it Soup Season, and by golly, the soup making will continue!! LOL!
I know I shared a Creamy White Chicken Chili last year and another one White Chicken Chili last week, but it's probably our favorite soup so we're bound to try several recipes for it. This is another Chicken Chili Soup that was beyond delicious and definitely worth sharing.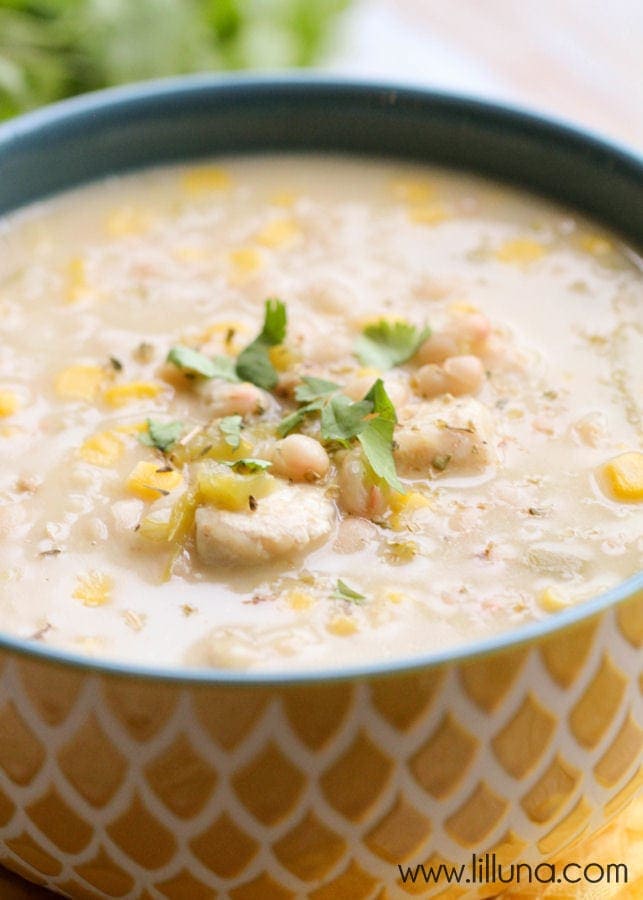 This White Bean chicken chili recipe called for corn which wasn't in the other recipes, and was a perfect addition! I'm actually wishing I had a bowl of this right now. It just looks so good!
As always, you can throw in or leave out any other ingredients that you think would taste good in this. I may try a little sour cream next time. Couldn't hurt, right?
Easy Chicken Chili:
White Chicken Chili
White Chicken Chili - one of the best soups ever! Filled with chicken, beans, corn and more!
Ingredients
1 TB Vegetable Oil
1 pound boneless, skinless chicken breast, cubed
2 tsp. ground cumin
½ tsp. dried oregano
½ tsp. salt
½ tsp. pepper
1 TB onion powder
2 tsp. minced garlic
4 cups chicken broth
3 15 oz cans white bean rinsed and drained
1 small can diced green chiles
1 11 oz can whole kernel corn
1½ cups Monterrey Jack or Cheddar Cheese
3 TB fresh cilantro, chopped
1 lime, sliced
Instructions
Marinade your chicken in Italian Dressing, if possible, for at least 6 hours. Cube your chicken.
Heat oil in a large pot over medium heat. Add cubed chicken, cumin, oregano, onion powder, salt and pepper. Cook approx 5-7 minutes or until chicken is cooked through. Add minced garlic and cook for an additional 2-3 minutes.
Add chicken broth, beans, corn and green chilis. Bring mixture to a boil. Once at a boil turn to low heat and simmer for about 15 minutes.
Add cheese and stir until melted. Sprinkle with cilantro and Enjoy!
Recipe adapted from HERE.
MY OTHER RECIPES
Products Featured in this Recipe:
(may include affiliate links)
For another favorite soup recipe, be sure to check out: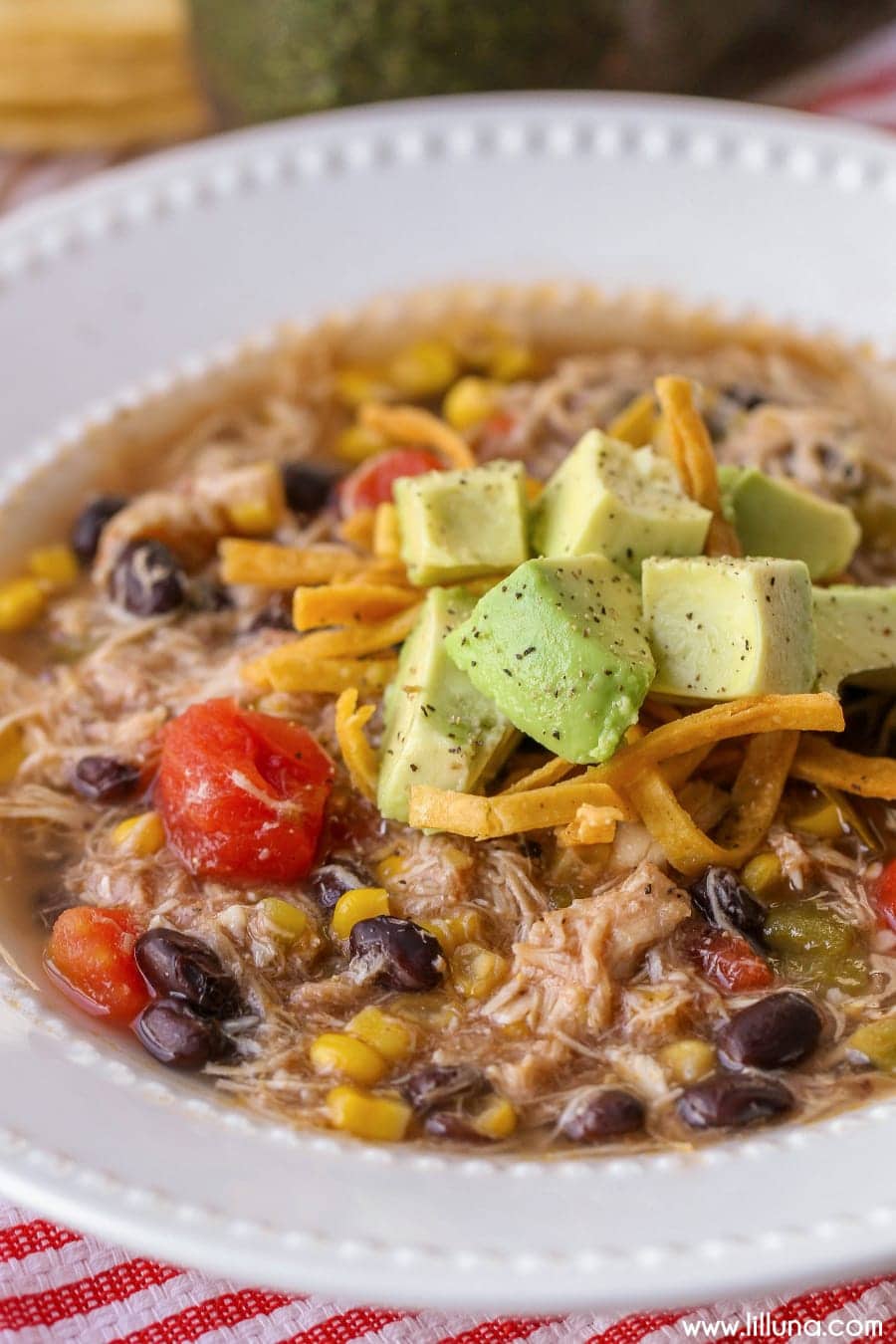 And for even more soup recipes, check out:
ENJOY!