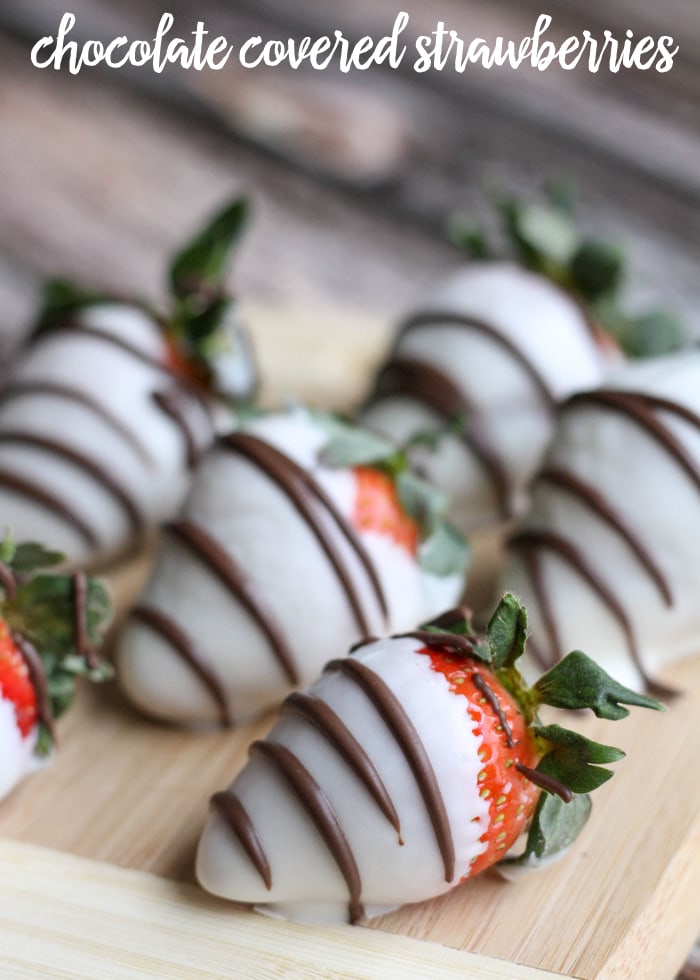 I make Chocolate Covered Strawberries every Valentine's Day. It's sort of become tradition. Not only do the hubby and I love them, but the kids do too so they never last long here. 😉
A few years back  my sister was telling me her husband loved Chocolate Covered Strawberries too and she wanted to learn how to make them. It was then that I realized I've learned a few tips and tricks on how to make them over the years, and I shared them with her. She was so happy afterwards because she realized just how easy they were to make.
Today, I will be sharing those tips and tricks in this Chocolate Covered Strawberries Tutorial in case you'd like to make them for Valentine's Day too. 😀
If you've ever seen these for sale at the store or Chocolate Shop you've probably noticed that one strawberries can cost a few bucks. I just can't get myself to buy them knowing I can make them for so much cheaper and they taste just as good!! Here is what you'll need to make them at home…
SUPPLIES:
– 1 pint Strawberries (rinsed and dried)
– Vanilla Candy Coating (or white chocolate chips)
– Chocolate Candy Coating (or chocolate chips)
– Parchment Paper
– Plastic Baggie and Scissors
DIRECTIONS:
1. Begin by rinsing your strawberries. Place them on a paper towel to dry. I usually do this the morning of when I will be making them.
2. Line a baking sheet or pan with parchment paper. Place Strawberries right next to your pan. Also, place a hot pad next to the pan for when the chocolate is melted.
*NOTE: Sometimes the parchment paper doesn't stay very well and starts to roll back up. To stop this I will spray a little cooking spray on the pan and then put on the parchment paper. Works like a charm! 😉
3. Melt your Candy Coating. This can be the tricky part, but the trick is to do only 6 cubes at a time on LOW heat, stirring CONSTANTLY with a rubber spatula. Yes, it may take at least 5 minutes and your hand gets tired, but your candy will melt perfectly.  When candy coating is completely smooth, remove from heat.
4. Hold your pot of chocolate at an angle. Grab strawberries by the stem and dip both sides in the chocolate and place on your parchment paper. Continue doing this for all strawberries.
*NOTE: 6 cubes of candy coating will cover between 15-20 small/regular size strawberries. It will also cover 10-12 large strawberries.
Check Out My Other Recipes
Let Strawberries set on your counter until hard.
*NOTE: You can put them in the fridge but sometimes that produces condensation on the strawberries which can sometimes get in the way for the chocolate drizzle. Sometimes it does nothing, but I hate risking it. 😉
5. Take a sandwich bag and cut the tip of it for the chocolate drizzle part. Set aside.
Melt chocolate candy coating (you only need 1 – 2 cubes) in a pan on LOW stirring CONSTANTLY with a rubber spatula. When done pour the chocolate into the un-cut side of the baggie. Using a dish towel, squeeze the chocolate to the other side (it will be hot if you just use your hands) and gently drizzle the chocolate from side to side over the strawberries on the parchment paper. Let set.
THE RESULT:
Delicious Chocolate Covered Strawberries that cost about $5 in supplies for about 15 of them. I'd say that's a ton cheaper than at the store! 😉

And if you like Chocolate better, do the reverse and dip the strawberries in chocolate and drizzle with the white chocolate.
As a substitute for the drizzle, you can also use melted chocolate chips, but I suggest using the Candy Coating if possible since it works a little better.
I'm not going to lie… I've made these twice in the last week and I'll be making them again for Friday!! 😀
For more Valentine's Day dessert ideas, be sure to check out: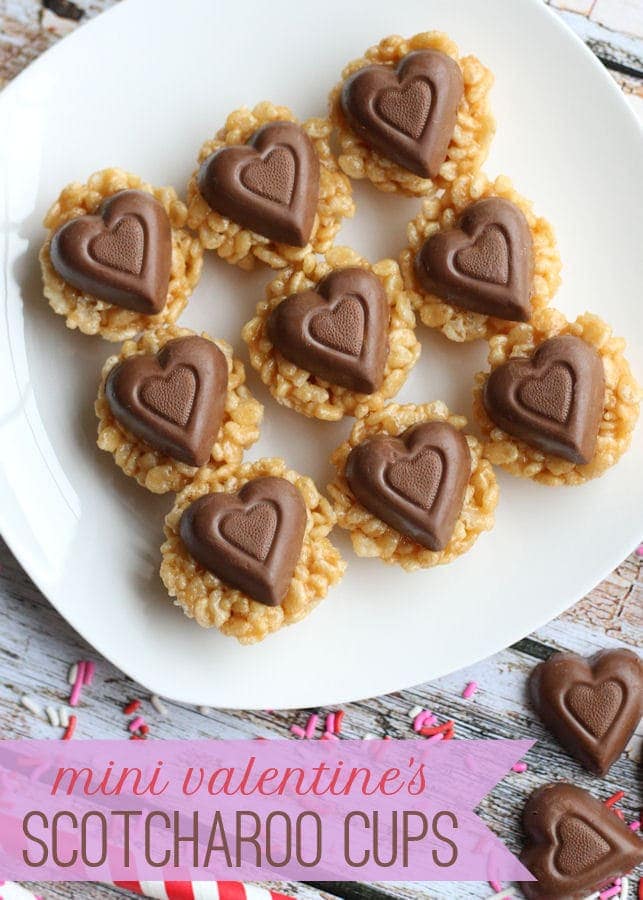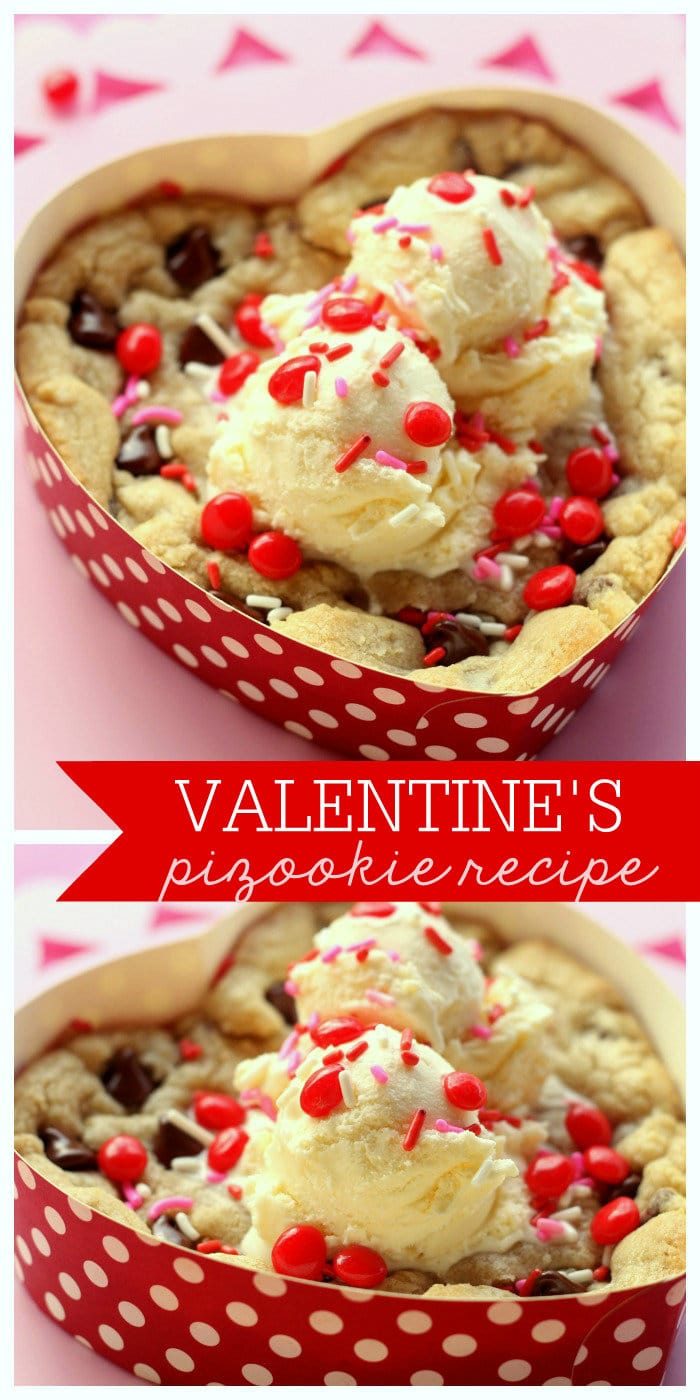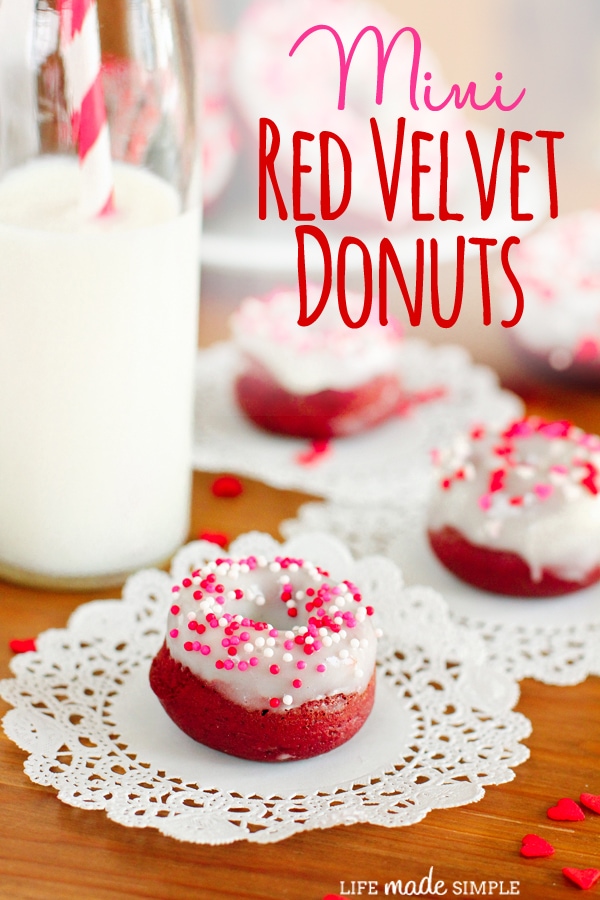 For all Valentine's desserts and ides go HERE.
And for all Lil' Luna recipes go HERE.
And get weekly emails with monthly freebies by signing up for the Lil' Luna newsletter. 🙂
For even more great ideas follow me on Facebook – Pinterest – Instagram – Twitter – Periscope.
ENJOY!