Sweeten up your loved one's day by making her a sweet treat. This collection of Mother's Day Dessert Ideas has chocolatey, fruity, and just plain sweet desserts that mom is sure to enjoy.
More Collections: Mother's Day Dinner Ideas , Mother's Day Brunch Ideas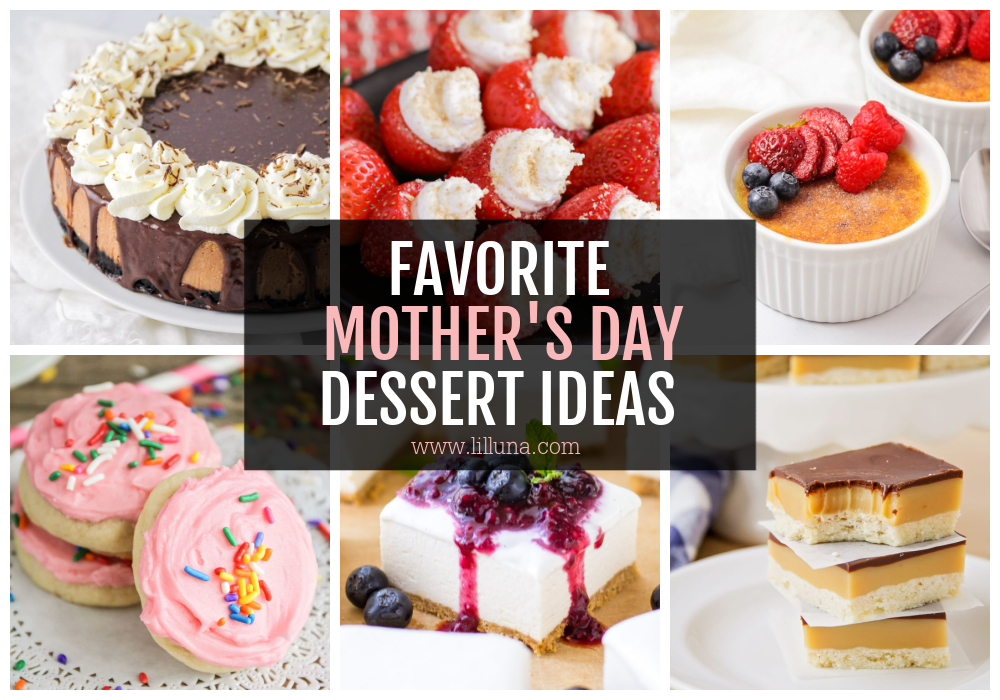 Sweeten up mother's day
Most moms appreciate a day of pampering, or at least a few thoughtful gestures. Make one of those thoughtful gestures a yummy dessert to sweeten up her day!
A chocolate dessert is sure to please. Something fruity and beautiful is another great choice. Above all, anything that she doesn't have to make herself will be even more appreciated.
perfectly Giftable
A beautiful dessert can easily double as a great gift for your favorite moms.
Buy a pretty baking pan or dish. Use it to make the dessert and give it as part of the present.
Cardboard cake boxes can not only hold a cake, but be filled with cupcakes, brownies, cookies and more.
Include a tag with a personal note just for mom.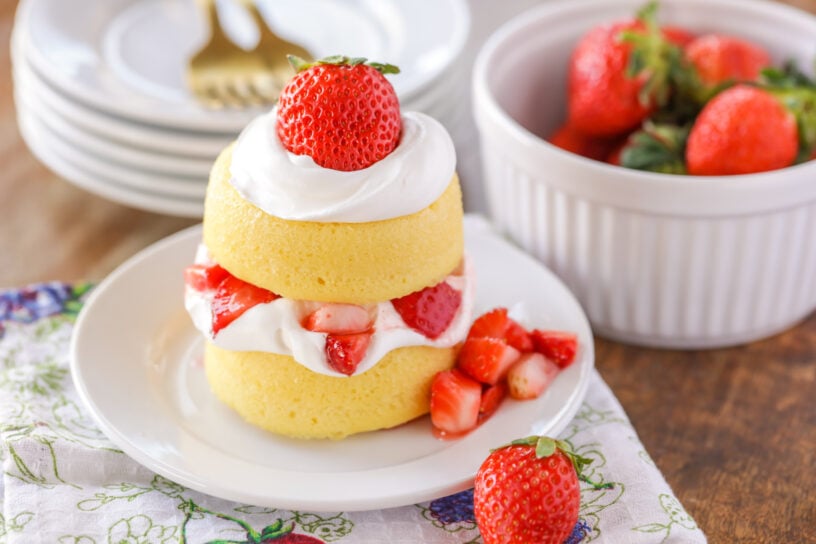 How much to serve
We usually gather at my moms house and celebrate all the moms in the family. This means there can be up to 15 adults and 25 children ages 2-16. That's a lot of food to make and dessert is a must.
Over the years we've learned which desserts are devoured by everyone and which ones are counted as "extra" and we only need a few servings of.
In general, I have found that no matter how many different desserts are offered people tend to have 1.5-2 servings if served with other foods. If it is a dessert only function then guests tend to have 2.5-3 servings.
If you are offering 3 or more desserts you do not need to make enough for everyone to have a serving of each.
If you are serving a "main" dessert like cake, then make sure there is enough for everyone to have a piece plus 1 serving of 1 other "extra" dessert (not one serving of each dessert).
One slice of cake, a slice of pie or one cupcake are all considered one serving.
For desserts like cookies, brownies, cream puff, then 2 pieces will equal 1 serving.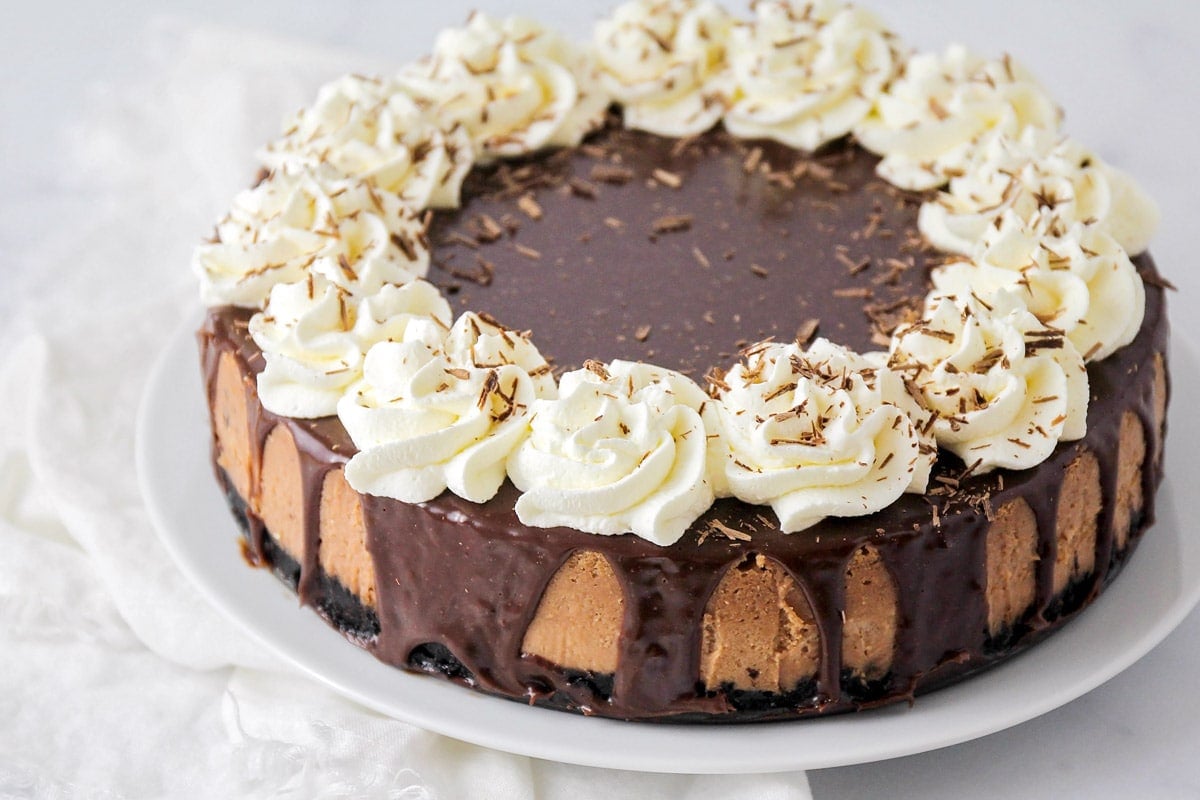 Dress it up
If there ever is a time to break out Great Grandma's platter, or the beautiful cake stand you got at your wedding, then Mothers Day is the day!
Use a tiered serving tray for bite size desserts.
Garnish the dessert plates and platters with flowers.
Arrange flowers and other pretty decorations around the serving table.
---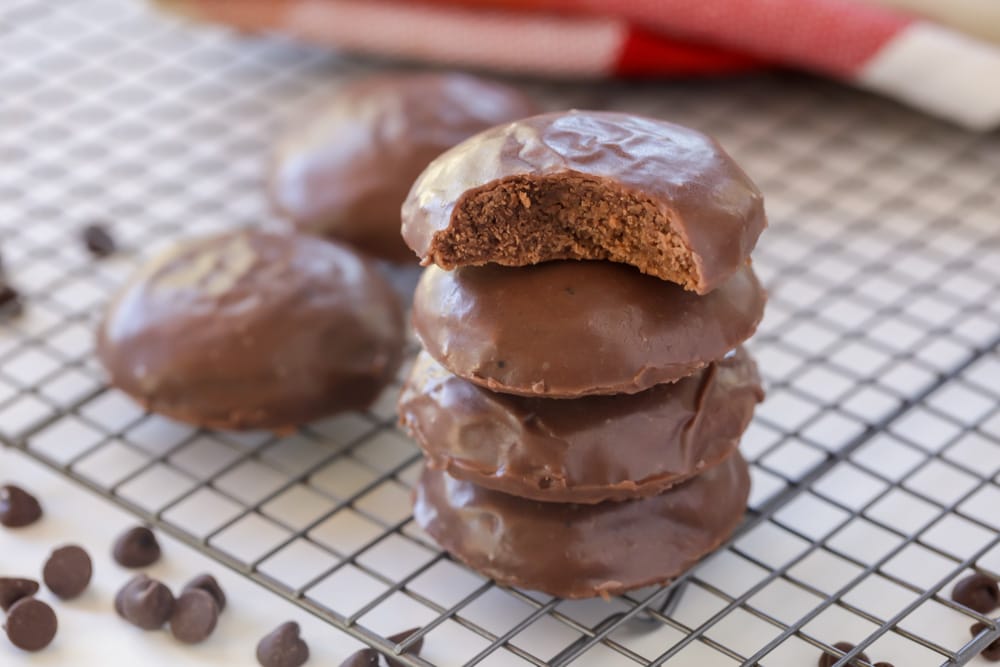 Best Mother's Day Desserts
These Mother's Day dessert recipes are some of our favorites! It will be hard to choose just one to spoil on mom's special day.
Texas Sheet Cake Cookies – One of our favorite desserts in cookie form. These Texas Sheet Cake Cookies are soft, delicious and taste just like cake. They're great for get togethers and holidays!
Angel Food Cake – This easy angel food cake is a must-try. It's tender and light as air, with the perfect amount of sweetness and perfect to enjoy all year long.
Chocolate Covered Strawberry Cupcakes – Devilishly rich chocolate covered strawberry cupcakes topped with a ganache smothered strawberry are the perfect way to say "I Love You!"
Cheesecake Brownies – These cheesecake brownies are next level, with a delicious cream cheese and white chocolate layer sandwiched between two rich layers of brownie.
White Chocolate Raspberry Cheesecake – White chocolate raspberry cheesecake with a rich Oreo crust, white chocolate cream cheese base, and tasty raspberry swirl. Just like Cheesecake Factory's recipe!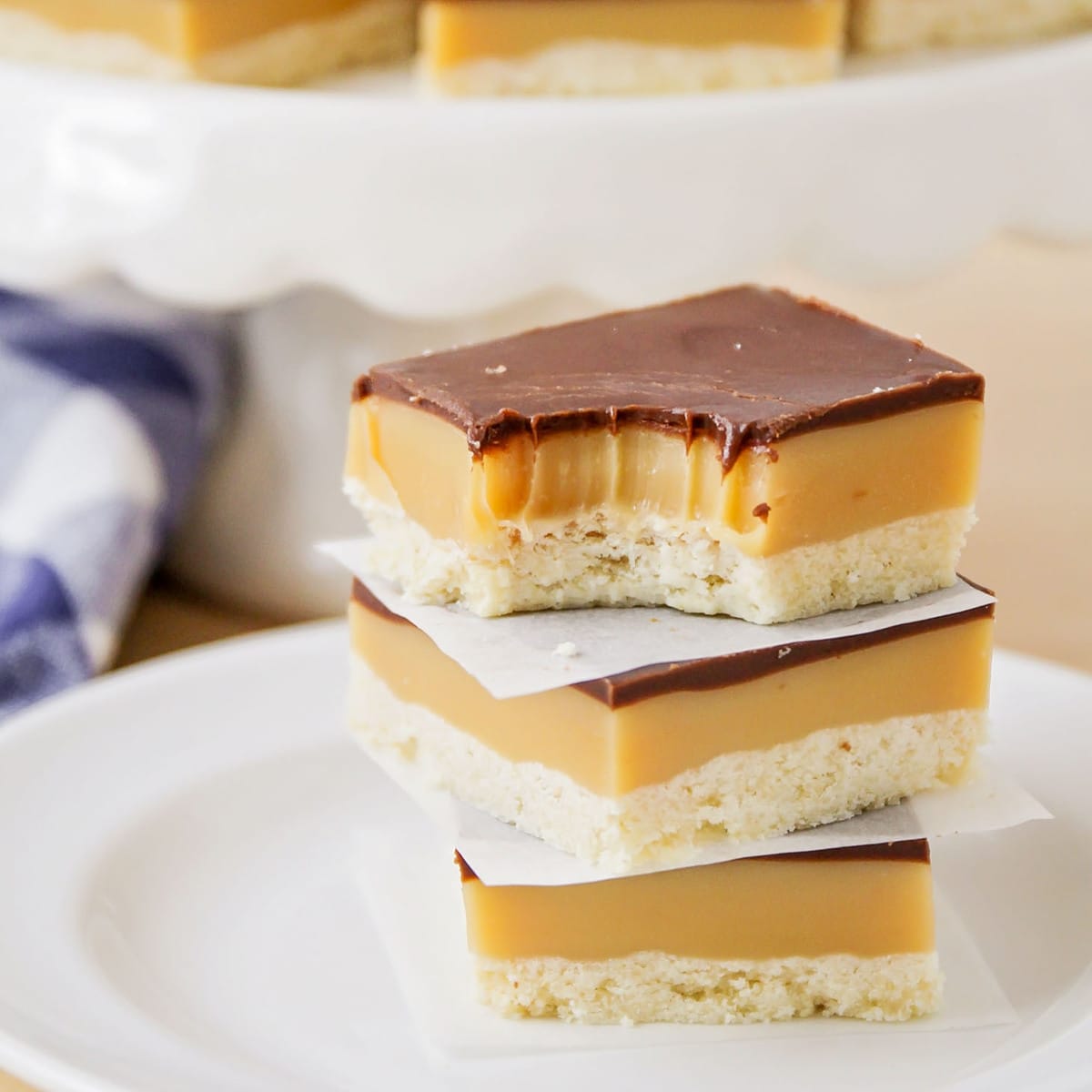 Millionaire Bars – These millionaire bars have a perfectly crumbly crust, an ooey gooey caramel middle, and a thin layer of delicious semi-sweet chocolate on top. They definitely earn their name!
Strawberry Cream Cheese Bars – Strawberries N Cream Bars are a layered dessert with a sugar cookie bottom, strawberries and white chocolate middle, and cool whip on top!
Brownies And Cream Fruit Trifle – Chocolatey Brownies and Cream Fruit Trifle is utterly decadent. It's a perfectly easy and stunning dessert to share!!
Strawberry Cake – Sweet strawberry cake is so beautiful and really delicious! If you like strawberries, you will love the strong strawberry flavor in this moist and fluffy cake.
Lemon Cheesecake With Raspberry Sauce – This lemon cheesecake is smooth and creamy with a crunchy graham cracker crust and delicious lemon flavor. Then it's topped with raspberry sauce for the perfect flavor combo.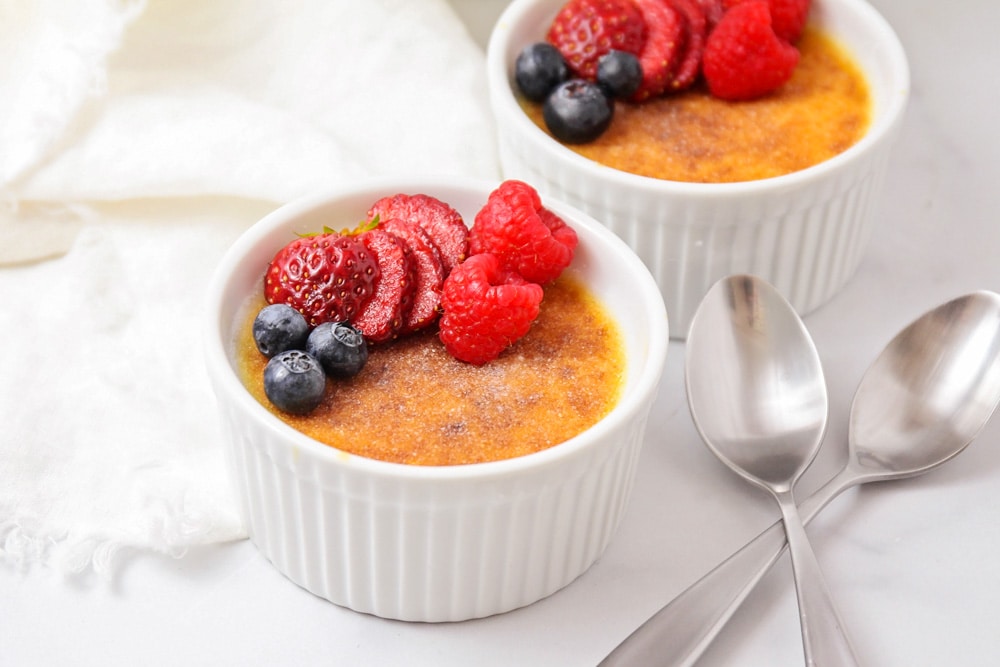 Crème Brûlée – Crème Brûlée is smooth and creamy with a tasty crunch on top. It is surprisingly easy to achieve this fancy treat at home!!
Chocolate Cheesecake – An Oreo crust, milk chocolate cheesecake layer, and rich chocolate ganache topping combine to make this decadent dessert made for the ultimate choco-holic.
No Bake Cheesecake Bars – No-Bake Cheesecake Bars are just the right amount of sweet, with a buttery graham cracker crust. Top them however you like—fruit, chocolate sauce, or caramel and sea salt!
Brownie Delight – Brownie Delight is a delicious 4-layer dessert that is cool, creamy and chocolate-y. It is deliciously refreshing!
Fruit Tart – Prettiest and yummiest fruit tart you will ever make! Sweet, buttery, and perfect for spring and summer parties, holidays or get togethers.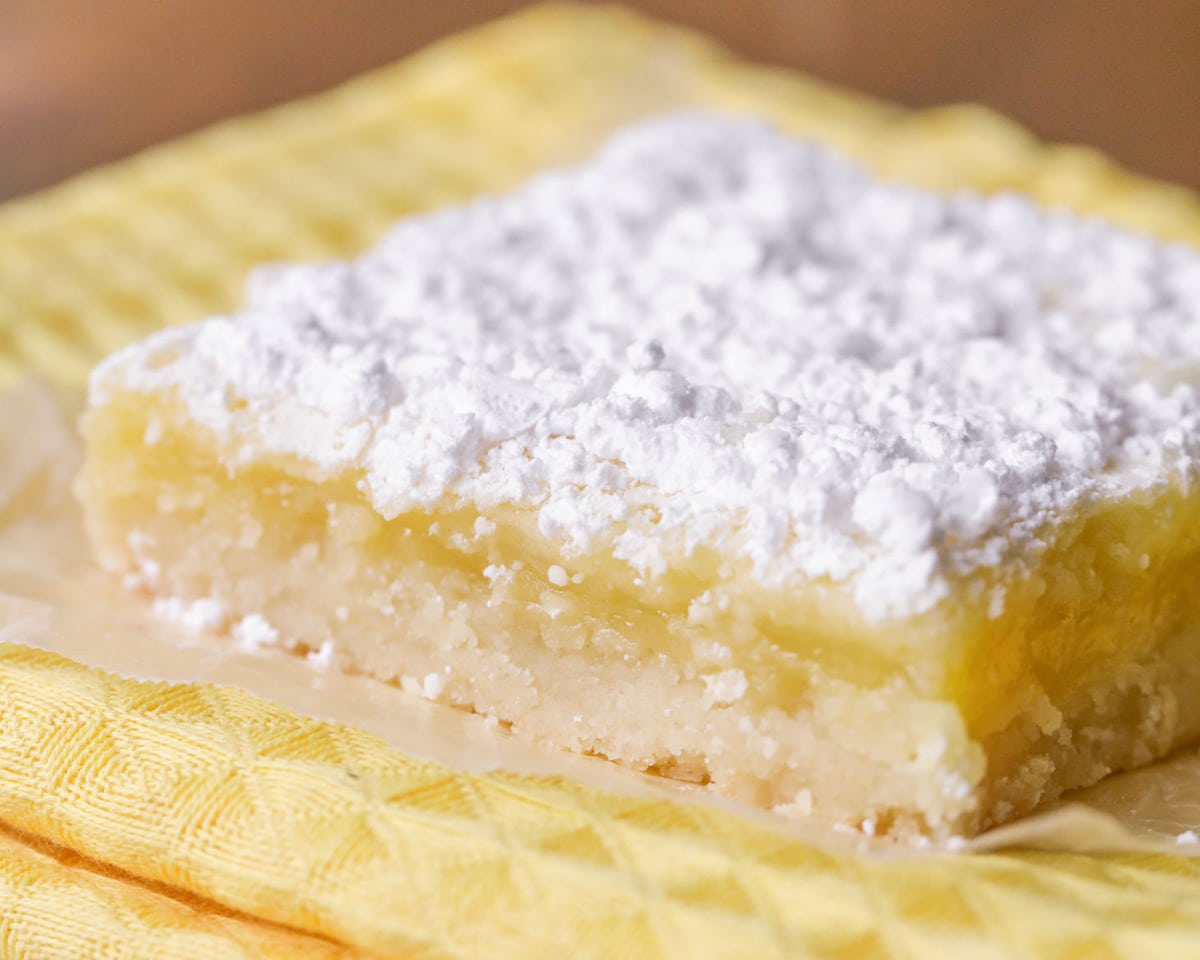 EASY MOTHER'S DAY DESSERTs
Satisfy your mom's sweet tooth with a little something special! Whip up a simple bowl of berries and cream, or one of these simple treats that are sure to please!
Easy Lemon Bars – These classic Lemon Bars are simple, delicious, and sweet, with just the right amount of tart! Add a bit of powdered sugar, and these easy lemon bars are irresistible!
Strawberry Cookies – These quick and simple Strawberry Cookies are flavored perfectly with jello mix, and full of sweet white chocolate chips.
Frosted Lemon Cookies – Easy frosted lemon cake mix cookies are topped with a delicious lemon frosting. They come together in minutes and taste delish!
Cream Cheese Cookies – Cream cheese cookies are soft and delicate. These sweet morsels will be ready for eating in just over 20 minutes!
Easy Strawberry Shortcake – Easy Strawberry Shortcake is one of the easiest desserts you'll ever make!! It's light, refreshing and perfect for summer.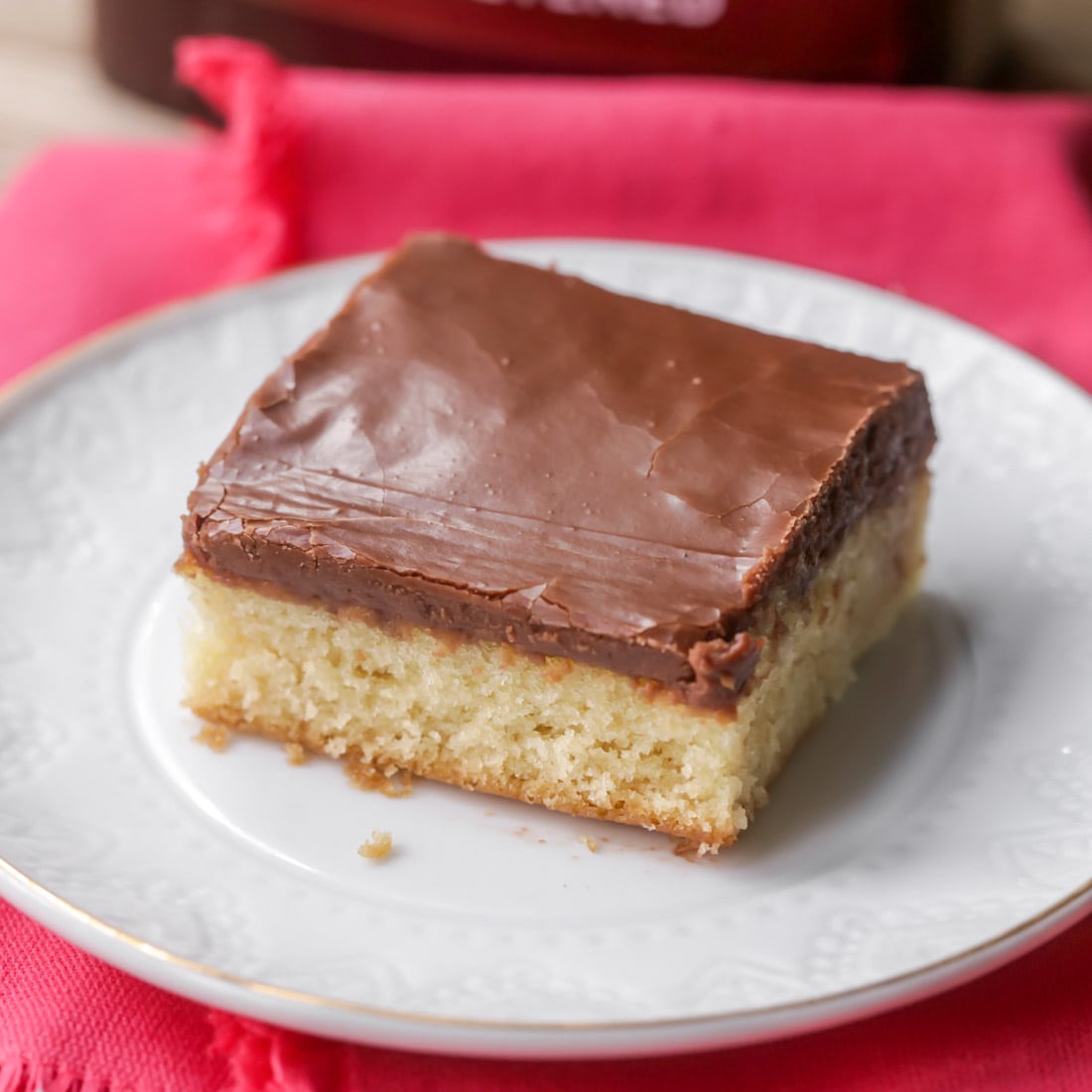 White Sheet Cake With Chocolate Frosting – This White Sheet Cake with Chocolate Frosting is easy to make, melts in your mouth, and is always a crowd pleaser!
Mini Peanut Butter Cheesecakes – Mini Peanut Butter Cheesecakes are simple, delicious and perfectly bite-size. These are so great for parties and get togethers!!
No Roll Sugar Cookies – Super easy and delicious NO ROLL Sugar Cookies with a delicious frosting. No rolling pin needed for these – just drop and bake!
Cookies And Cream Cupcakes – Moist & delish Cookies and Cream Cupcakes have a crunchy Oreo bottom and are topped with marshmallow fluff Oreo frosting!!
Mini Fruit Tarts – Cute cream-filled Mini Fruit Tarts are a delicious and simple summer dessert! These mini treats are perfect for any get together.
Coconut Cookies – Perfectly chewy coconut cookies make the perfect sweet treat when you want something light. With a tasty tropical twist, these delish bites are done in under 30 minutes!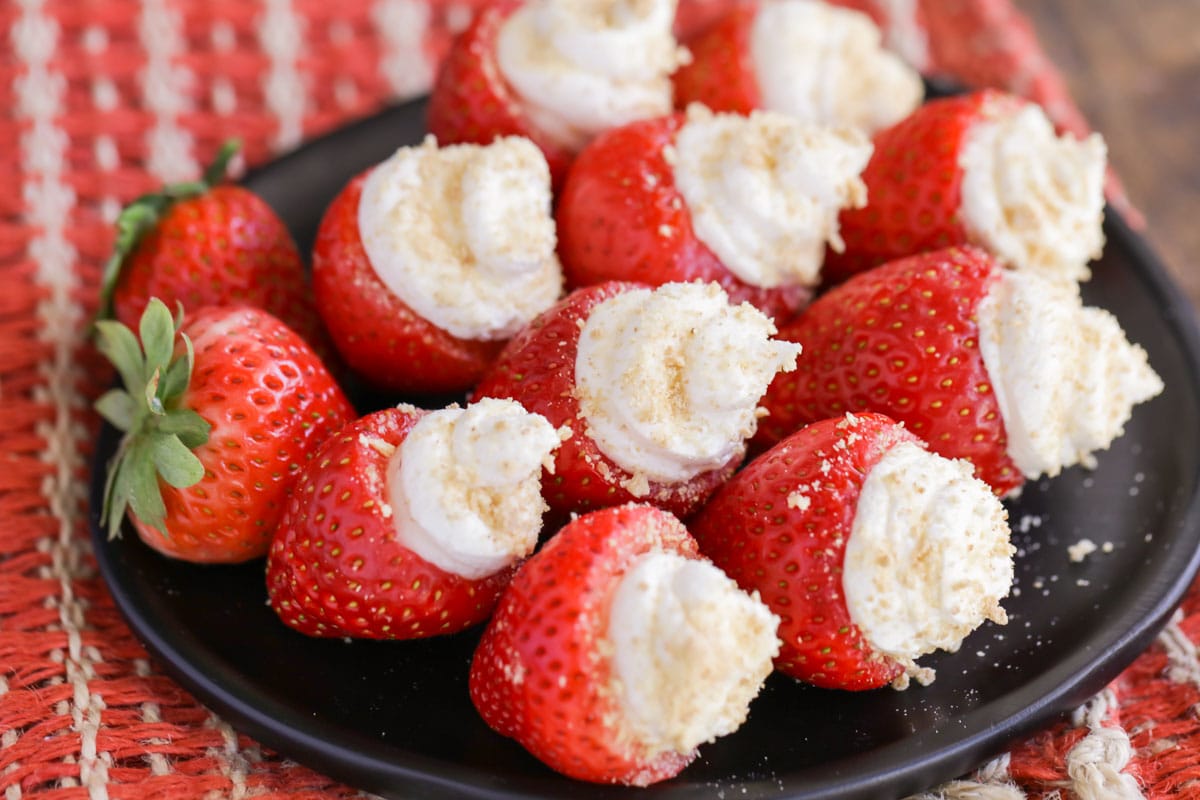 Cheesecake Strawberries – These cheesecake stuffed strawberries are filled with a sweet cream cheese filling and topped with crushed graham crackers!
No Bake Oreo Cheesecake – No Bake Oreo Cheesecake is a cool and creamy dessert with a crisp Oreo crust, and a rich cookie-filled cheesecake base. Made in 15 minutes, no oven required!
Lemon Cupcakes – Moist & bright Lemon Cupcakes with a delicious homemade lemon cream frosting are the perfect summer dessert!!
Chocolate Bundt Cake – You will love indulging in this this simple chocolate bundt cake with a chocolate ganache glaze. This moist chocolate cake is just the right amount of rich without being too heavy!
Strawberry Butter Cake – Easy layered Strawberry Butter Cake whips up with only 5 minutes of prep. It's a family favorite that can be enjoyed all year long!
Almond Cookies – Tasty almond cookies are soft and a bit chewy. They are easy to make, FULL of flavor and are sure to be a family fav in no time.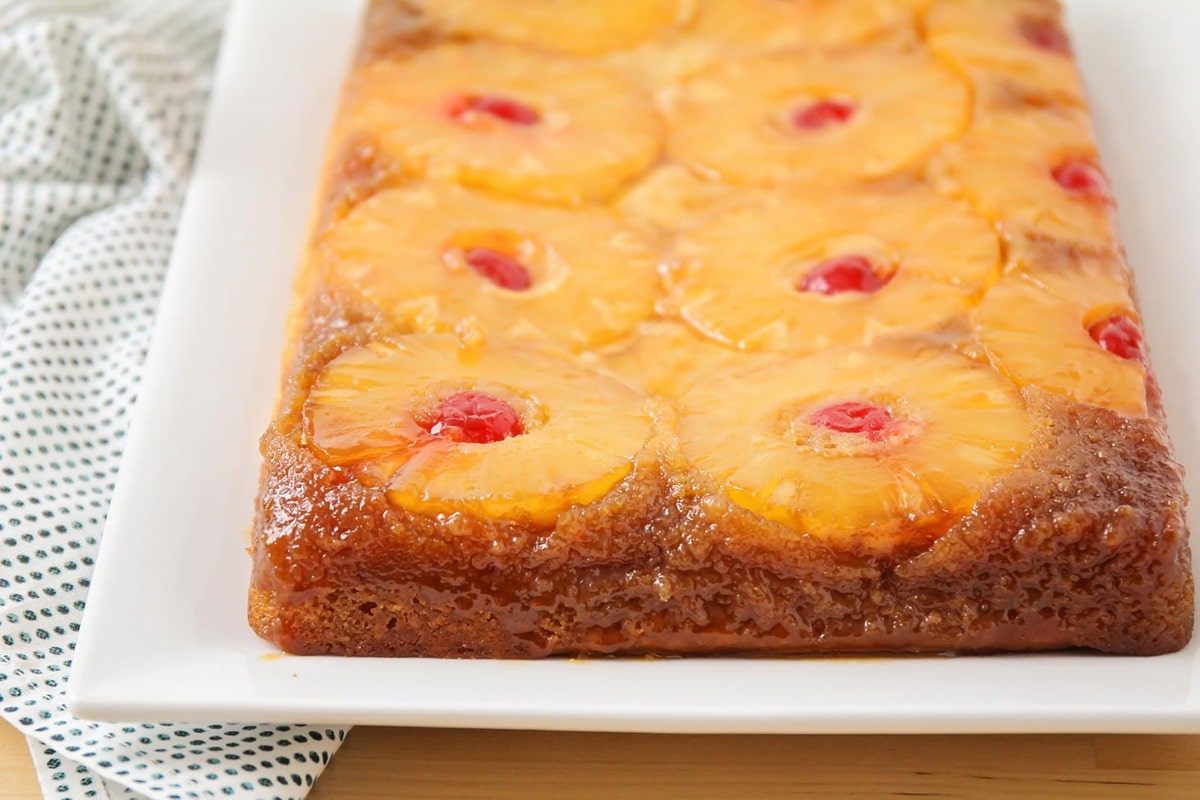 Pineapple Upside Down Cake – Pineapple Upside Down Cake With A Delicious Caramelized Pineapple And Cherry Topping. This Classic Dessert Is So Soft And Moist, Filled With The Perfect Amount Of Pineapple Flavor!
Lemon Pound Cake – The Best Lemon Pound Cake Recipe Full Of Lemon Juice And Lemon Zest! So Moist, And Topped With A Delicious Lemony Glaze.
Vanilla Cake – There is nothing more classic than a rich vanilla cake. This vanilla cake recipe is light, fluffy and great to make for any occasion!
Meringue Cookies – These Easy 5-Ingredient Meringue Cookies Are Lots Of Fun To Make! Get Your Kids Involved In Making These Sweet Treats.
Banana Pudding Cheesecake – Creamy And Delicious Banana Pudding Cheesecake Is A Mixture Of Homemade Vanilla Pudding, Graham Cracker Crust, And Fresh Cut Bananas!!
Oreo Ice Cream Cake – This Oreo Ice Cream Cake Makes For The Perfect No Bake Dessert During Warm Summer Months. Best Of All, It Only Takes 5 Simple Store Bought Ingredients!
---
The complete list
Here are the picture cards for all of the delightful Mother's Day Dessert Ideas listed above.
Every sweet mom deserves a sweet treat on her special day, and you're sure to find several on this list that will be a big hit with everyone in the family!
---
More Collections: Dessert Bar Recipes, Cheesecake Recipes, Cupcake Recipes