Spoil your mom at brunch, dinner, or both!! These Mother's Day Brunch Ideas will help you plan and execute a wonderful spread for the lovely lady in your life.
More Collections: Mother's Day Dinner Ideas, Mother's Day Dessert Ideas, Breakfast Pastry Recipes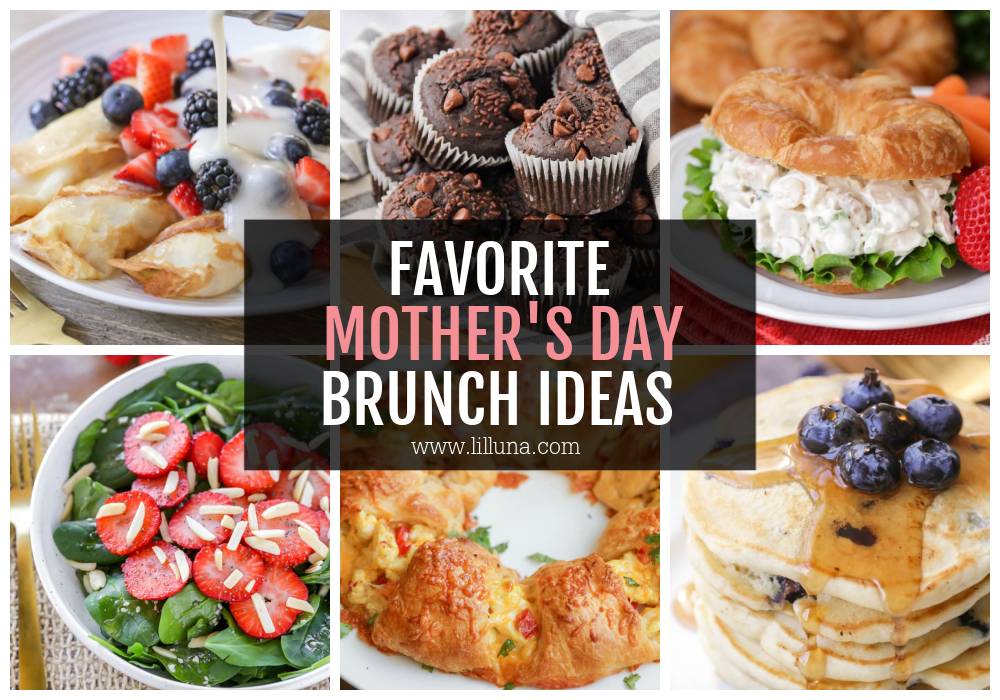 celebrating mom with a meal
Savory or sweet, breakfast or lunch, there are plenty of yummy brunch ideas to choose from! I love to have a smattering of simple eatables in each category so there's something for everyone.
We usually have a big gathering on Mother's Day, and we want plenty for everyone to enjoy as we celebrate the women in our lives!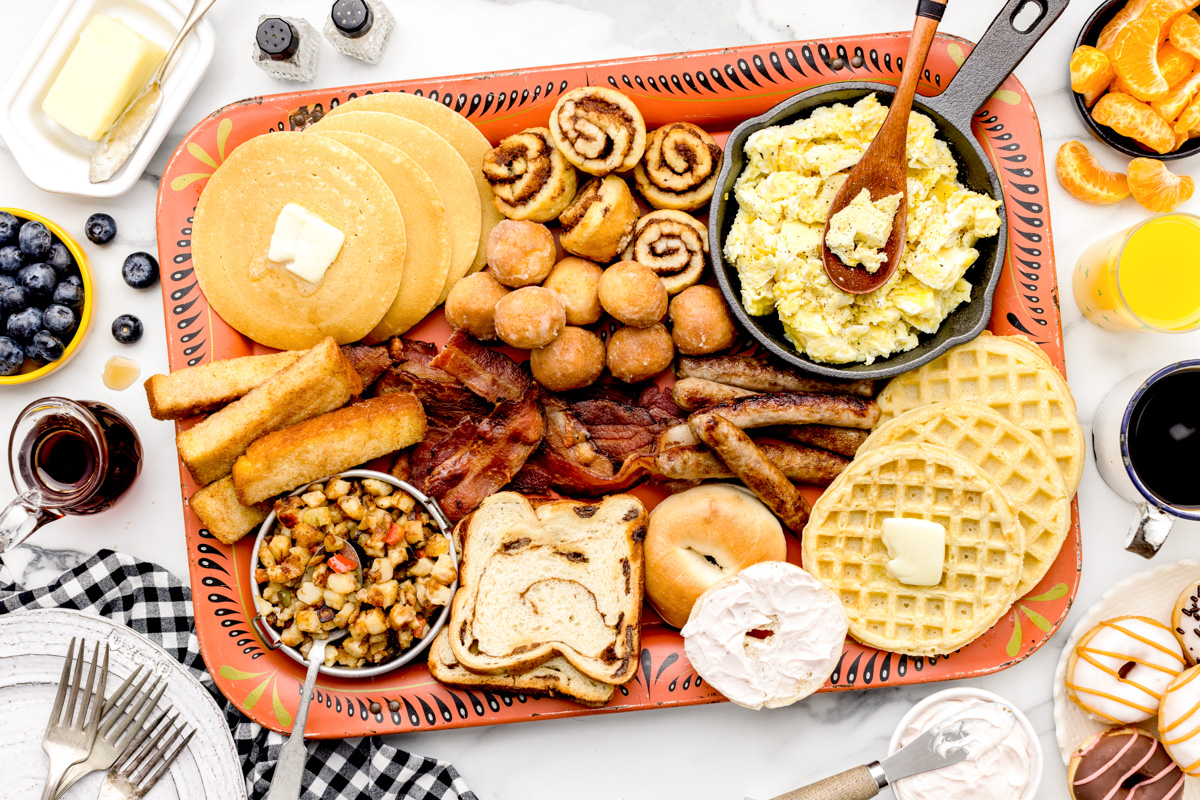 Hosting mother's day brunch
Hosting people for any holiday brings some amount of pressure, but with some these tips, your Mother's Day brunch can go smoothly!
Decide how many you can comfortably seat, then invite the coordinating amount.
If the weather permits, hosting an outdoor brunch is not only lovely, but you can tend to set up more seating.
Decide if you want to have a more formal sit-down brunch or take a family-style buffet approach.
Normally, Mothers Day Brunch is for moms only, but if children are attending, have an activity center to help keep them occupied.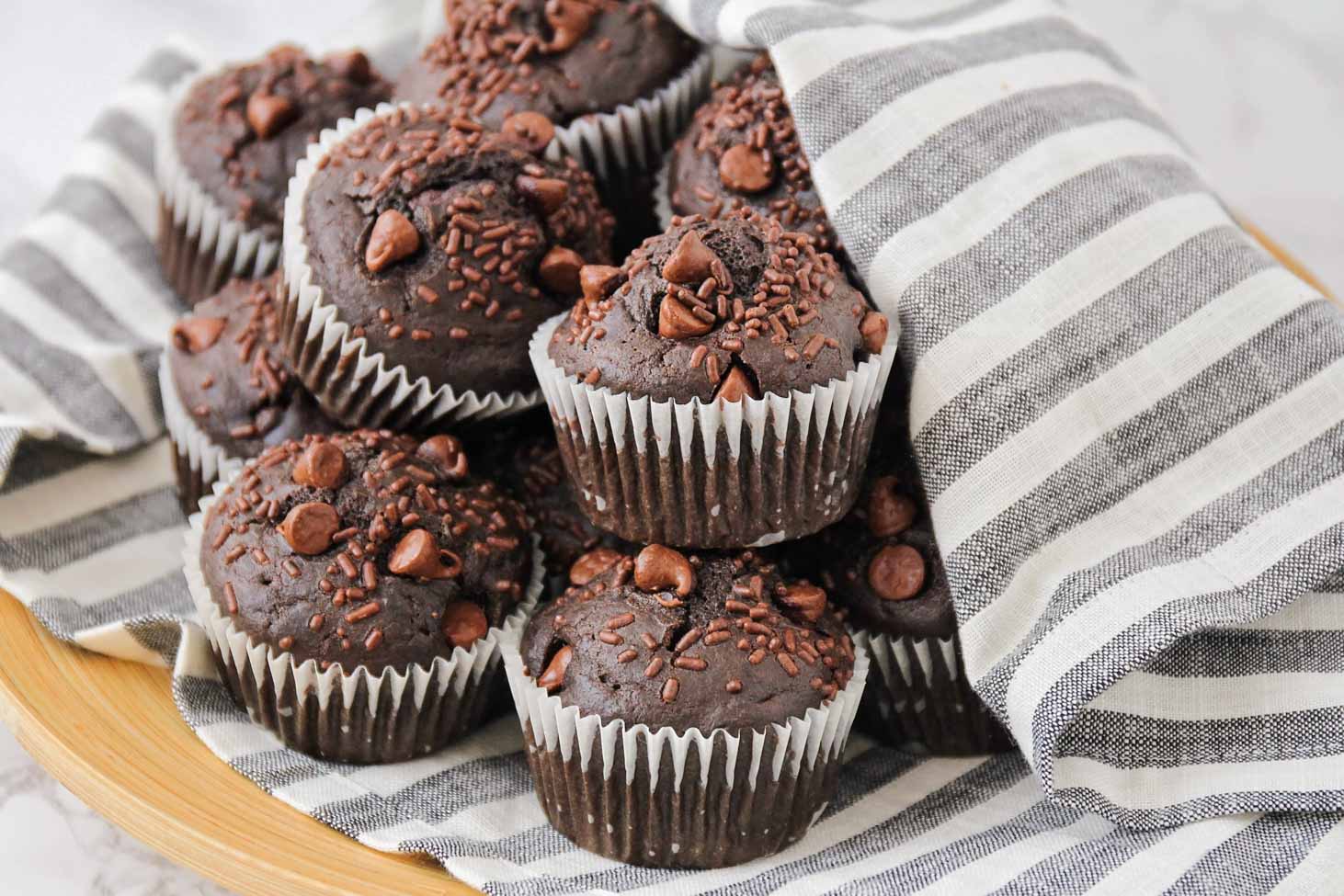 Decorations
If there's ever a time to pull out your best ideas, it's Mother's Day. You'll be hard-pressed to find a group that will appreciate the effort more, especially extra little touches.
Flowers are a must in my book. They are simple to incorporate and add a delicate and beautiful touch
Color pallet. I tend to stick to softer feminine colors like pale pink, soft green, butter yellow, cream/ white, and natural wood for this day. No matter what pallet you choose, be sure to incorporate it throughout the event from the invitations to the table.
Add sentiment. For example, if your brunch includes family, they'll love using grandma's china, or pulling out the fancy bowls or candle sticks you may have received for your wedding.
Set up as much as you can the night before. Arrange furniture and serving tables. Set out utensils, trivets, and chafing dishes. Hang up decorations.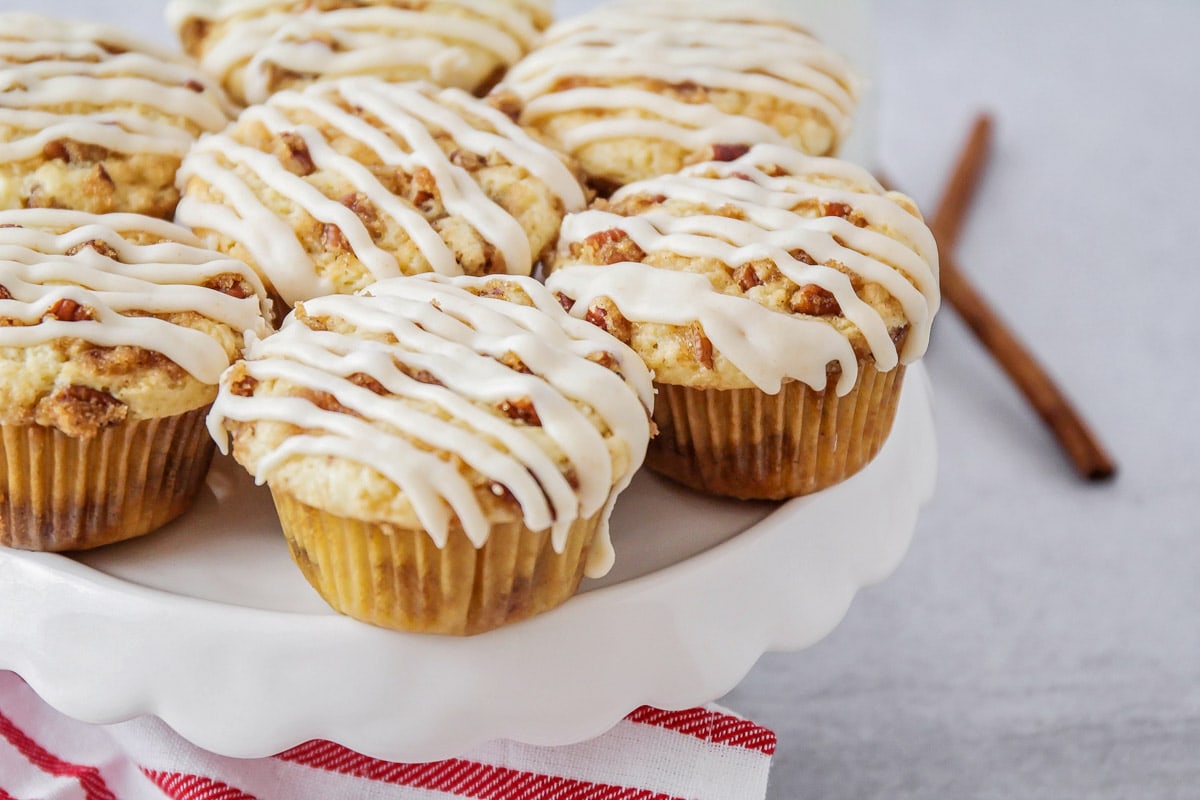 planning the menu
Mother's Day brunch is particularly fun to make a menu for. Mix and match your favorite "fancy" breakfast foods and lunch foods.
You know that Spinach Quiche your kids won't touch? The moms will love it! Here are a few menu tips:
Plan the menu a couple of weeks beforehand. This allows you to watch for sales at the grocery store.
Try new recipes. Planning ahead allows time to try out new recipes to work out any tweaks.
Coordinate. If you have a guest offering to bring a dish be sure it coordinates with the other menu items.
Breakfast vs lunch. Stick to more breakfast-type foods, plan more lunch-y foods, or mix them together.
Make ahead. Include dishes that can be made ahead of time.
Heated items. Identify what needs to be heated/cooked the morning of and be sure there is enough time and space to do so.
Not everything needs to be homemade. There's no shame in purchasing something from your favorite bakery or pre-made from the local grocers.
Balance. Have a balance of tastes – sweet and savory, hot and cold, and different colors and textures.
Drinks. Plan drinks like favorite punches, water with lemon juice, Hot Chocolate, or simple orange juice.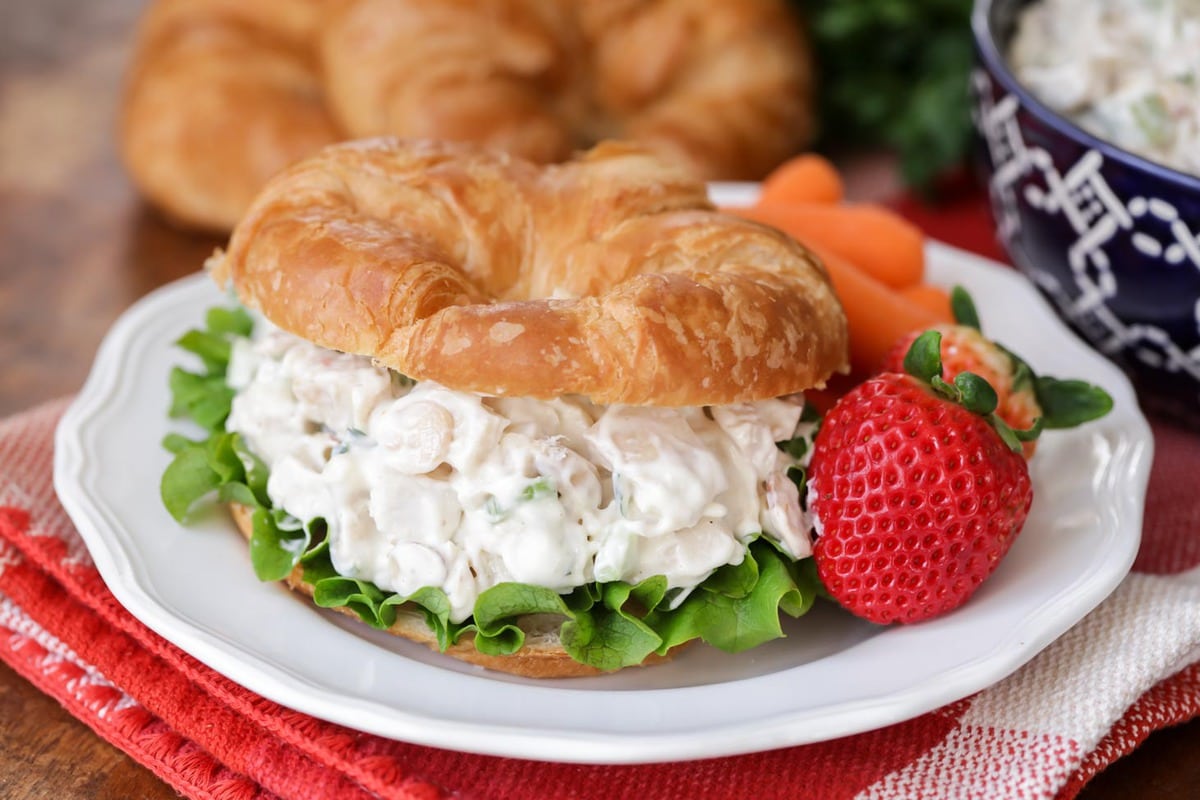 serving tips
There are several tricks to keep food warm before and during a party.
Chafing dishes and crock pots are great to use to keep food warm.
Oven. Set the oven to 200°F and it can be used to keep many different dishes warm.
Coolers. Insulated coolers can be used to keep food cold or warm. Use hot water bottles or hot bricks wrapped in a towel to help maintain the warm temperature. Ice is perfect to keep things cold.
Toppings. Having some of your favorite toppings available can elevate any of these recipes: Buttermilk Syrup, Maple Syrup, Chocolate Gravy, Strawberry Jam, and even some sour cream or Salsa for the more savory dishes.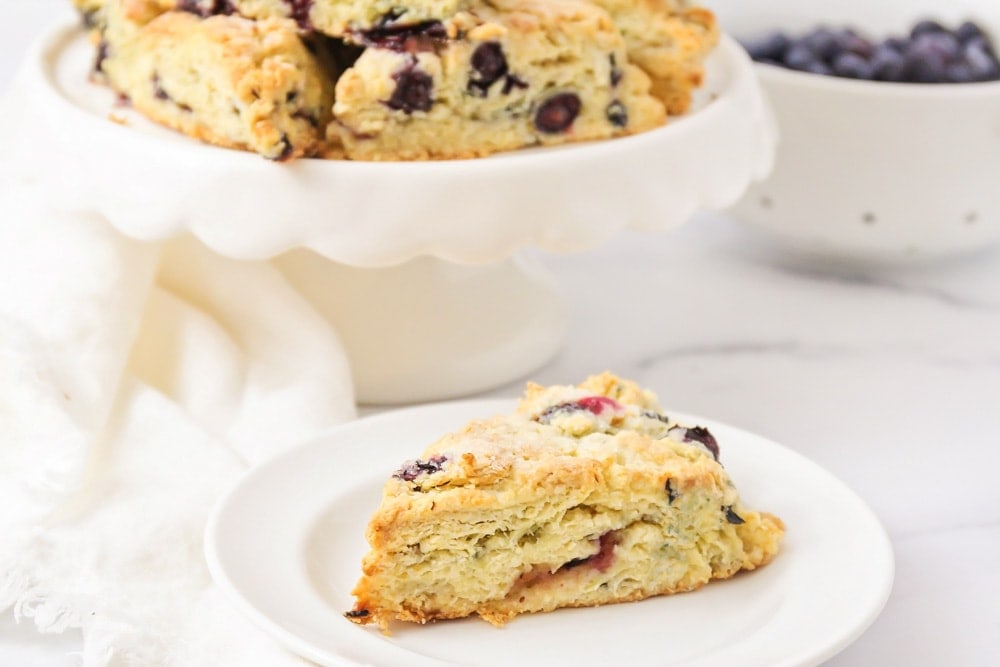 How much to serve:
Keep these suggestions in mind. Once you know how many people will be attending, you can plan how many of each item you'll need.
---
Best Mother's Day Brunch Recipes
These are our favorites for spoiling mom! Whether savory or sweet, there is something for everyone to love.
Create a tasty brunch spread geared more towards breakfast, or more on the lunch side, there are plenty of yummy ideas to choose from!
Belgian Waffles
Belgian waffles to start your day off with a smile. Top them with all of your favorite fruits , spreads and syrups. Once you try these homemade waffles, you'll never want the box mix again.
Broccoli Quiche
Broccoli quiche is one of my favorite hot breakfast recipes! Healthy, filling, and flavorful. It has everything you want and more!
Cream Cheese Coffee Cake
Cream Cheese Coffee Cake is even more decadent than your typical coffee cake! It is perfectly topped with a tasty streusel.
Frittata
Fluffy frittata stuffed with asparagus, ham, and parmesan cheese. It's a breakfast dream—so simple and delicious!
Breakfast Charcuterie Board
A Breakfast Charcuterie Board is the perfect way to start the day. With a little something for everyone, it's sure to be a hit! Include favorites like scrambled eggs and avocado toast.
Breakfast Egg Cups
Deliciously cheesy Breakfast Egg Cups have a crispy crescent roll bottom layered with eggs, bacon and cheese on top!
Lemon Poppy Seed Pancakes
Lemon Poppy Seed Pancakes are light & refreshing with the perfect hint of lemon! They're the best way to add some fruity flare to your morning.
Breakfast Crescent Ring
Cheesy Breakfast Ring – delicious cheesy, bacon and pepper-filled eggs inside a ring of delicious crescent roll dough. Its our new favorite breakfast recipe!
Beignets
Classic beignets are pillowy, sugary New Orleans-style fried Dough. Enjoy these soft donuts sprinkled with powder sugar or dipped in a sauce!
Yogurt Parfait
Fresh & Creamy yogurt parfaits are filled with fresh fruit and topped with crunchy granola. They are perfect for breakfast or dessert!
The Best Scones Recipe
Bake up a few of these blueberry scones for a delicious breakfast or brunch. They are flaky, buttery, and easy to make!
Cherry Danish
This easy Cherry Danish is made from puff pastry dough filled with a sweetened cream cheese mixture and topped with cherry pie filling.
Cream Cheese French Toast Bake
Cream Cheese French Toast Bake is slightly toasted on top, soft in the middle, and each bite is bursting with rich cream cheese. Just add your favorite fruit!
Sausage Rolls
Sausage mixed with delicious seasonings, all wrapped up in puffy pastry make these Puff Pastry Sausage Rolls delicious and addicting!
Blueberry French Toast Casserole
Easy and delicious blueberry French Toast Casserole is an indulgently sweet breakfast. It will be a showstopper at brunch or perfect to serve for holiday mornings.
Chocolate Muffins
Chocolate muffins loaded with semisweet chocolate chips and dark chocolate chunks, then topped with more chocolate chips and sprinkles.
Cheesy Breakfast Casserole
This easy savory cheesy breakfast casserole is perfect for any morning or special holiday occasion. It is perfect for making ahead!
Crescent Roll Breakfast Casserole
Crescent Roll Breakfast Casserole Is Savory And Cheesy. It Is Easy To Assemble And Bakes In Under 30 Minutes!
Crepes
Homemade Crepes cook up in only 1-2 minutes each!! Fill or top with your favorites for a delicious breakfast, dinner or dessert.
Orange Muffins
Bright & vibrant orange muffins topped with zesty orange glaze are absolutely delicious! They're perfect for breakfast or dessert.
Monte Cristo Sliders
Sweet and Salty Monte Cristo Sliders are the ultimate party food!! Just like their name-sake, but as an appetizer.
Cashew Chicken Salad
Cashew Chicken Pasta – a creamy pasta recipe with chicken, grapes, cashews and more tossed in a delicious homemade dressing.
Fruit Kabobs
Colorful fruit kabobs are the best appetizer or side for any occasion! Load up your favorite fruits and get snacking.
Strawberry Spinach Salad
This Strawberry Spinach Salad is fresh, naturally sweet, colorful and absolutely delicious. Serve it as a quick lunch, a dinner side, or a potluck item!
Avocado Eggs
Avocado Bacon and eggs – one of our favorite breakfast recipes. They're topped with cheese and so delicious!
Chicken Salad
Chicken Salad is perfect for light lunches or picnics at the park! Eat your creamy chicken salad on a croissant, in a salad, or by itself!
Lemon Crumb Muffins
Soft and delicious Lemon Crumb Muffins are topped with buttery crumbs and a delicious lemon glaze, making them irresistible!
Tater Tot Breakfast Casserole
Tater Tot Breakfast Casserole is packed with bacon and sausage. It's easy, delicious, and sure to be a crowd-pleaser.
Cinnamon Roll Muffins
Delicious Homemade Cinnamon Rolls Muffins with a glaze on top! Soft, buttery, and full of cinnamon flavor with a glaze made from powdered sugar!
Dutch Baby Pancake
Dutch Baby Pancakes are a super simple, fun, and delicious breakfast that the whole family will love. Similar to German Pancakes (but made in a rounded skillet), these dutch babies are simple and can be topped with powdered sugar, syrup, berries, jam.
Healthy Apple Muffins
Delicious and Healthy Apple Muffins filled with oats, bran, and cinnamon. These muffins are not only simple but are great for breakfast and after-school snacks.
Blueberry Pancakes
These quick and simple Blueberry Pancakes take just minutes to prepare and are filled with fresh blueberries, making them irresistible.
Cheesy Hashbrown Breakfast Casserole
Bacon, egg, and hashbrown casserole is one of our all time favorite savory breakfast dishes! It feeds a crowd, and takes minutes to whip up.
Coffee Cake Muffins
Tender & sweet glazed coffee cake muffins filled with a brown sugar streusel are the perfect breakfast treat!!
Apple Cinnamon Muffins
Apple cinnamon muffins are moist & tender. With chunks of apples and a cinnamon sugar topping, they're perfect for breakfast or a snack.
Easy Fruit Salad
A fresh fruit salad that makes the perfect side dish to any meal! Colorful, healthy, delicious, and filled with all your favorite fruits!
Sausage Breakfast Casserole
This sausage breakfast casserole recipe is the ultimate breakfast food. It's filled with sausage, eggs, cheese, and mouth-watering seasonings, and baked on a crescent sheet.
Ambrosia Salad
Ambrosia Salad will take you straight back to your childhood. This Southern creamy fruit salad is filled with mini marshmallows!
Fall Fruit Salad
Fall fruit salad is full of seasonal fruit and dressed in a bright honey, orange, and poppy seed dressing!
Blueberry Galette
Blueberry Galette is a quick and easy dessert that's perfect for summer! It's filled with sweet blueberries and wrapped in a flaky crust!
Crockpot Breakfast Casserole
Hearty Crockpot breakfast casserole is a tasty make-ahead meal filled with hash browns and sausage that you NEED in your life!
Omelette
A simple yet delicious Omelette is a hearty and filling egg recipe, perfect for breakfast, and completely customizable.
Pound Cake French Toast
Have you tried making French toast out of pound cake? If not, you need to! It's thick, delicious and an easy breakfast for weekends and holidays!
Best Banana Bread Recipe
The BEST and Easiest homemade Banana bread recipe. Everyone loves this no-yeast bread – it's simple, moist, and SO delicious Perfect to make with over-ripe bananas!
Swedish Pancakes
This Homemade Swedish Pancakes recipe makes the softest, most delicious pancakes. Fill and top them with cream, fruit or buttermilk syrup for a delicious breakfast!
German Pancakes
These light, fluffy, eggy German Pancakes have become a family favorite breakfast recipe! They're EASY to make, requiring only 5 simple ingredients that are kitchen staples.
Lemon Zucchini Muffins
Simple no yeast Lemon Zucchini Muffins are tender and delicious, topped with a vibrant lemon glaze! They are perfect for freezing for later.
Chocolate Gravy
Thick chocolate gravy is as good as it sounds. Pour it over warm biscuits, or on anything else your heart desires!
---
recipes mom is sure to love
We hope you enjoy this list of wonderful brunch ideas. With so many delicious and easy recipes to choose from you're sure to find the perfect dishes to celebrate mom's special day!
More Collections: Brunch Recipes, Easy Breakfast Ideas, Breakfast Smoothie Recipes