This is a sponsored post written on behalf of Flatout Flatbread. As always, all opinions are 100% my own.
My family LOVES pizza! In fact, we usually have Pizza Night at least once a week in our home because it's simple and is a recipe that everyone loves. We like to change things up and try different recipes for the classic dish, and that is what we did today. We ended up making a delicious Caprese Pizza along with a Chicken Caesar Salad Pizza. I knew the kids would love the Caprese version, and I knew the hubby and I would especially love the Caesar Salad version. Both were delicious and both were very easy to make.
You guys know that I'm all about simple and delicious recipes and I'm so glad that these two recipes were just that. With school in full gear and the craziness that goes along with it, quick and tasty recipes are definitely a must in our home. Using Flatout's flatbread and their Artisan Thin Pizza Crusts, we can make a variety of pizza recipes that the kids go nuts over. In fact, our kids love to make the pizzas themselves and love helping mom in the kitchen. I lay out all the ingredients (which usually include lots of cheese) and the kids layer on all the ingredients. From classic cheese pizzas to "Supreme" pizzas, the kids get to help make dinner and get to enjoy a delicious dinner as well. These pizzas aren't only perfect for busy school and sports nights, but are great for weekends, BBQs and get togethers. We've even planned fun Pizza Nights where we supplied all the ingredients and have had family and friends over to make their own pizza and enjoy a movie night outside. The kids love it!!
MY OTHER RECIPES
If you'd like to try the Caprese Pizza or Chicken Caesar Salad Pizza, here are the recipes:

Flatbread Pizzas
Ingredients
For the Caprese Pizza:
1 Flatout Light Italian Herb
6 slices mozzarella cheese
1 tomato, sliced
fresh basil
2 tsp. balsamic vinegar
For the Chicken Caesar Salad Pizza:
1 Flatout Light Italian Herb
2 cups chopped romaine
⅓ cups sliced cooked chicken
caesar dressing
2 TB parmesan flakes
cracked black pepper
Instructions
For the Caprese Pizza: Place the Flatout on a baking sheet or pizza pan, place mozzarella over top and bake at 450 degrees for 2-3 minutes. Remove and top with tomato, basil and vinegar.
For the Chicken Caesar Salad Pizza: Place the Flatout on a baking sheet or pizza pan, place mozzarella over top and bake at 450 degrees for 2-3 minutes. Meanwhile, toss the romaine and chicken in the caesar dressing. Remove the Flatout from the oven and allow to cool for 3-4 minutes. Top with the dressed romaine and chicken, parmesan flakes and black pepper. ENJOY!
For this recipe we used Flatout Light Italian Herb but also love using the Artisan Thin Pizza Crust.
Can't go wrong with Mozzarella cheese!! 😉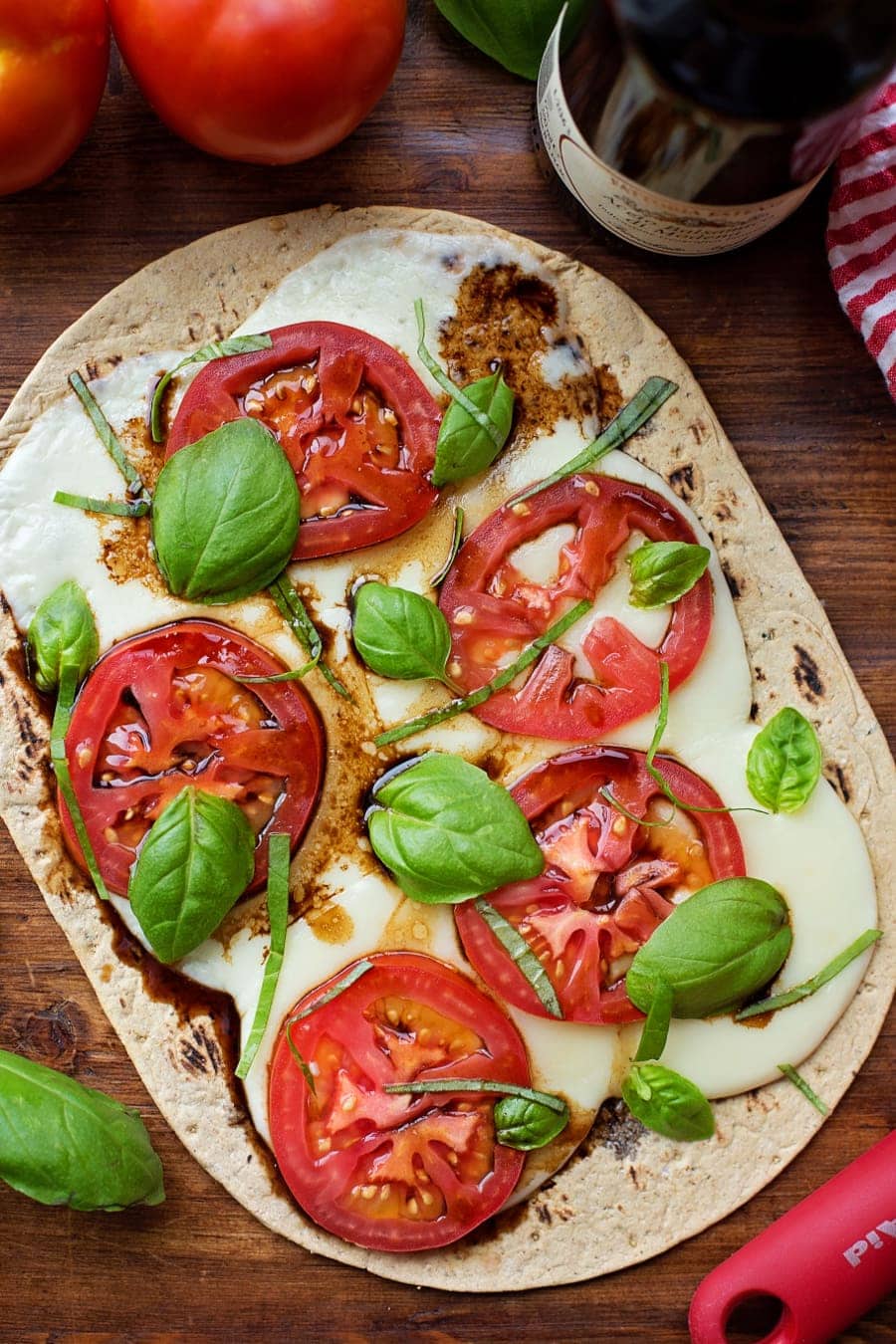 The flavors of Mozzarella, tomatoes, basil and balsamic vinegar are amazing!!
If you love Chicken Caesar, you'll love the following version…
Romaine lettuce, Caesar dressing, croutons, chicken and Parmesan cheese make this recipe phenomenal! What's even better is that this takes just minutes to make – perfect for the hectic Back to School week.
These two versions of pizzas are very simple and so delicious and can be changed according to your favorite ingredients. Yes, sometimes we just end up with cheese and tomato sauce, but the kids love it! 😉 With the variety of Flatout flatbreads and pizza crusts, you can also add flavor to the recipe.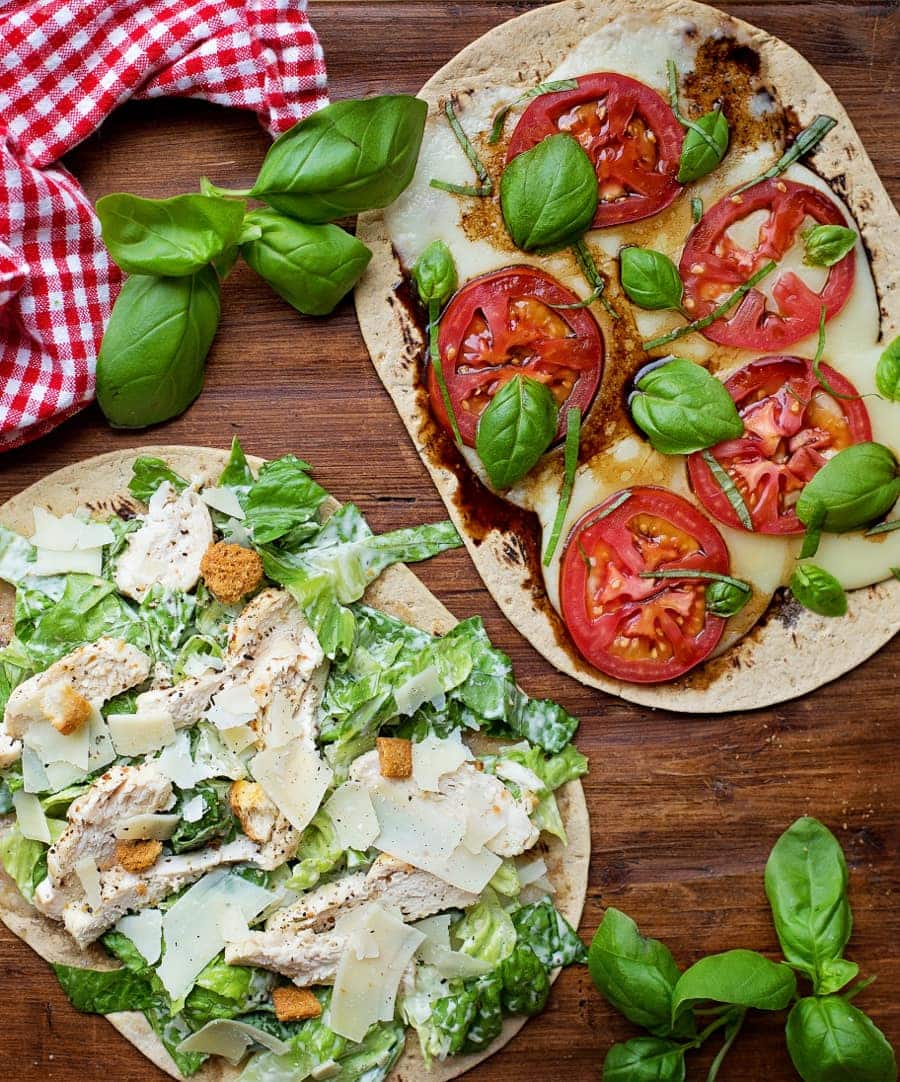 Be sure to try these out and let us know what you think. 😉
For more great Flatbread recipes, check out: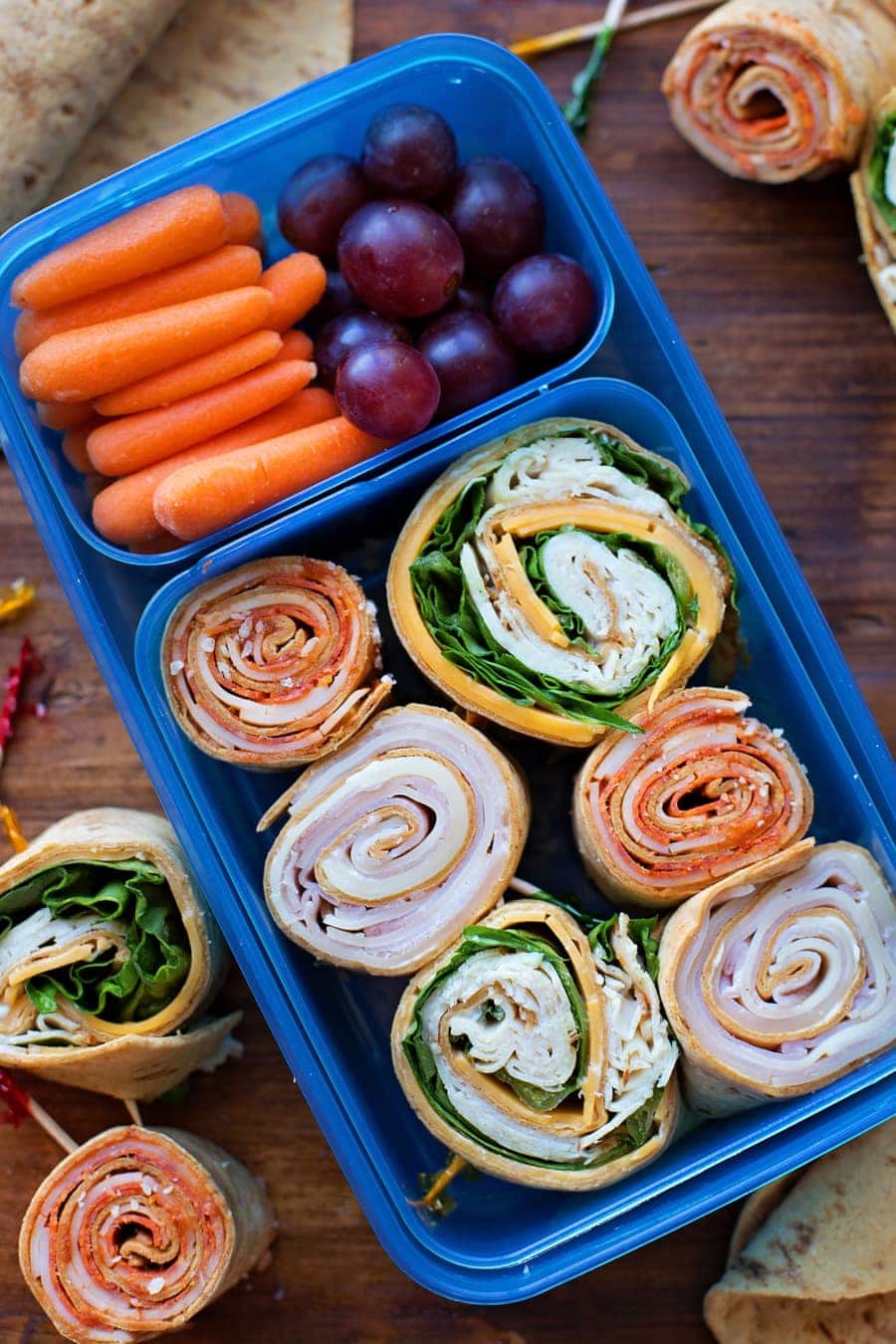 For more great recipes from Flatout go HERE.
To find Flatout Flatbread in your are be sure to go to flatoutfinder.com.
For more information about Flatbread be sure to follow them on Facebook – Pinterest – Instagram–Twitter.
ENJOY!