On Tuesday I shared my family's recipe for Funeral Potatoes. As mentioned in that post, we always have these on Thanksgiving, but we still also have mashed potatoes. My mom had been making the same recipe for years but last year tried a new recipe from my friend Kara that she likes even better now. The recipe makes super creamy Garlic Mashed Potatoes that the whole family loves. Best of all, it's super easy, and I can't wait to try it for this Thanksgiving.
If you love Mashed Potatoes, you will definitely want to give these a try. 🙂
MY OTHER RECIPES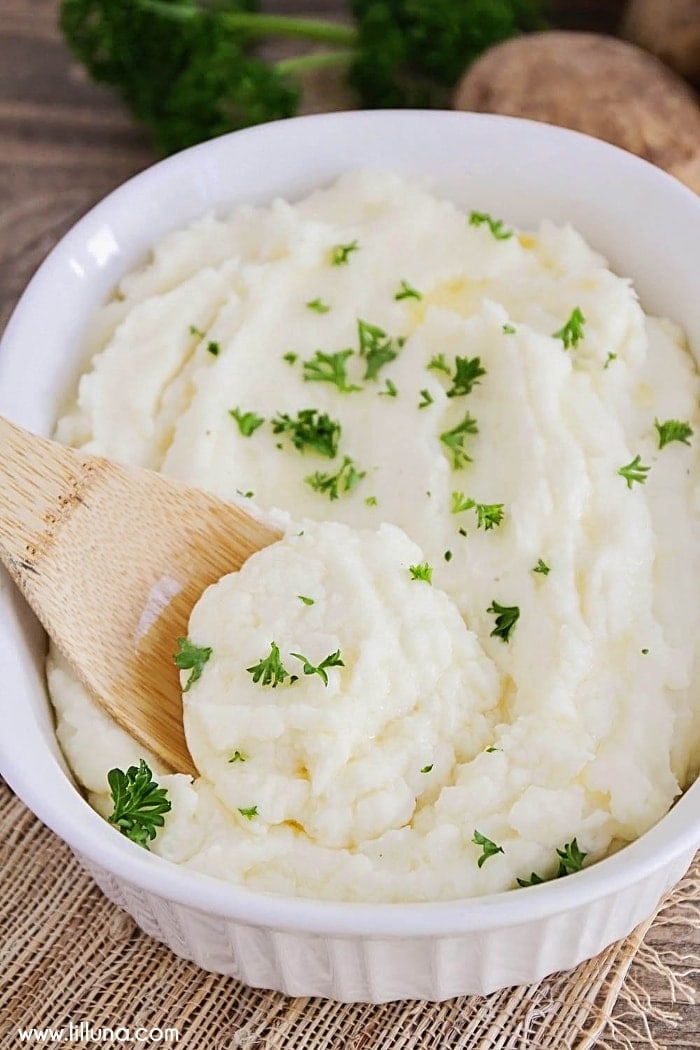 Don't they look so creamy and delicious?!
I'm a huge potatoes fan and love my mashed potatoes at Thanksgiving.
Not sure about you but I'm already drooling thinking of all the yummy food that will be at Thanksgiving. I also cannot wait to be able to relax and enjoy that time off with family – the best part!!
Best Garlic Mashed Potatoes:
Garlic Mashed Potatoes
The BEST Garlic Mashed Potatoes. Creamy potatoes with a hint of garlic! Perfect side dish!
Ingredients
7-8 potatoes peeled and cubed
1 tsp. salt
2-3 tsp. minced garlic
3 oz. cream cheese softened
3-4 TB milk
2 TB butter
¼ tsp. pepper
Instructions
Place potatoes, salt and garlic in a large pot and fill with water making sure the potatoes are covered.
Bring to a simmer, and let simmer for 18-20 minutes or until the potatoes are easily pierced with a fork.
Drain potatoes and mash. Add cream cheese, milk and butter and mix with a mixer until it's the consistency you want it.
Add salt and pepper to taste.
For more potato side dishes perfect for Thanksgiving be sure to check out: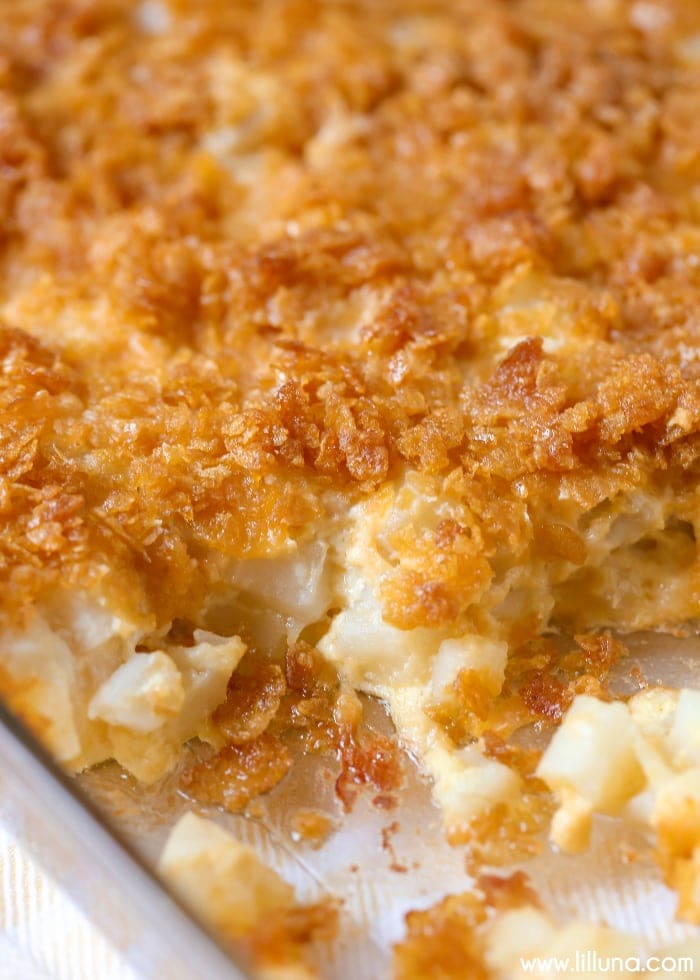 For more potato recipes, check out:
ENJOY!